New Kid On The Conversion Block
Originally Published: May 2008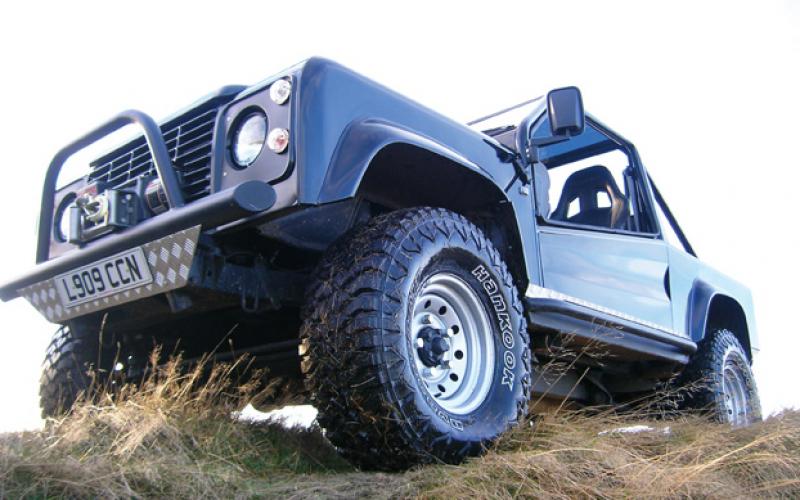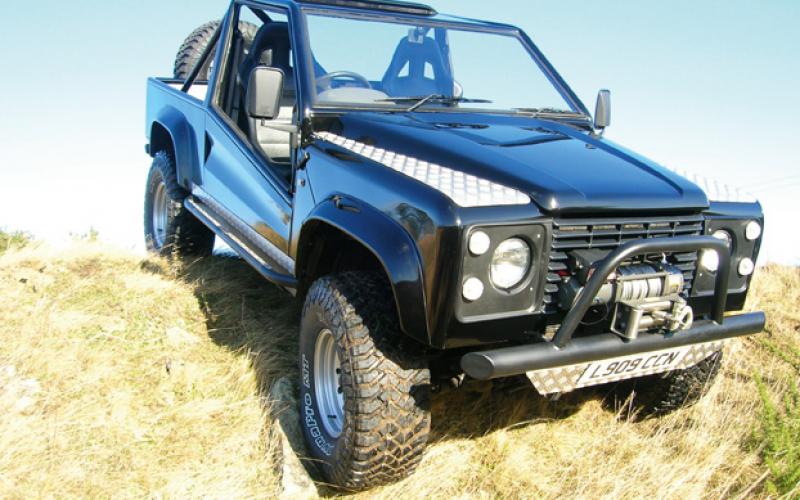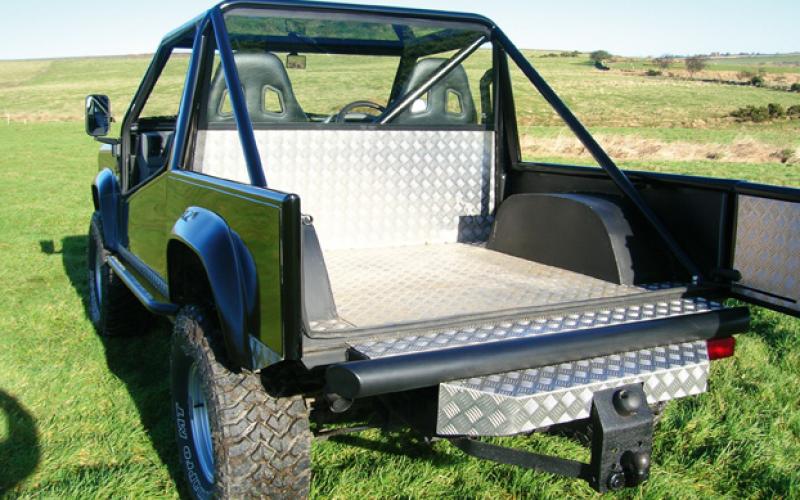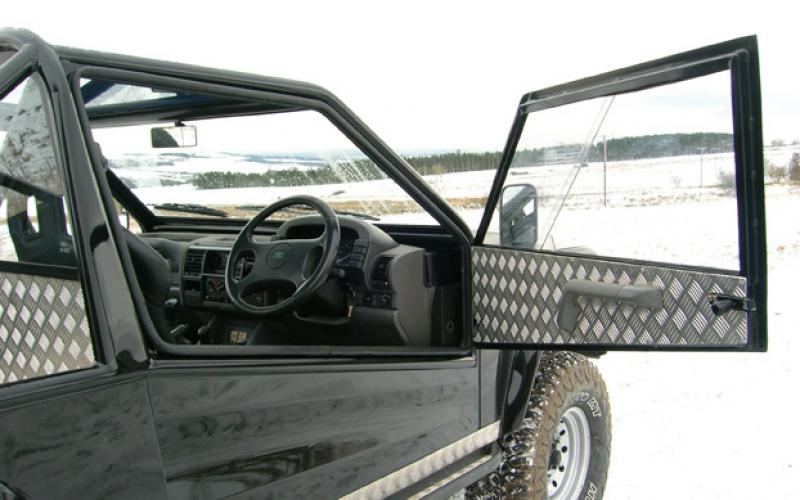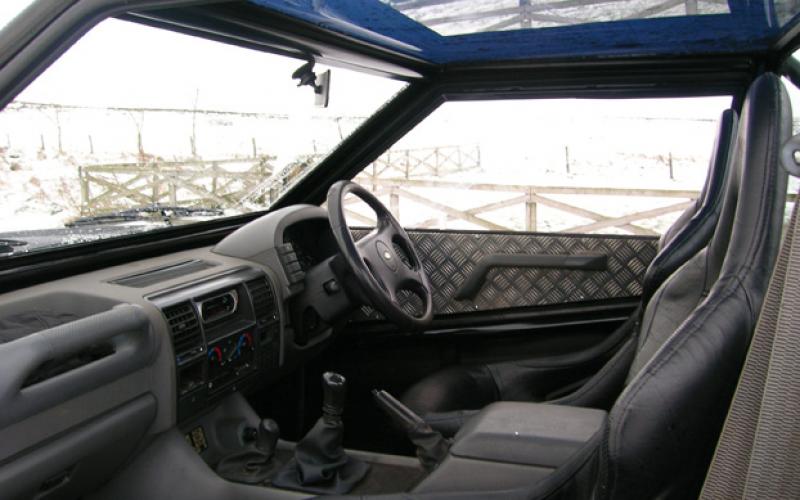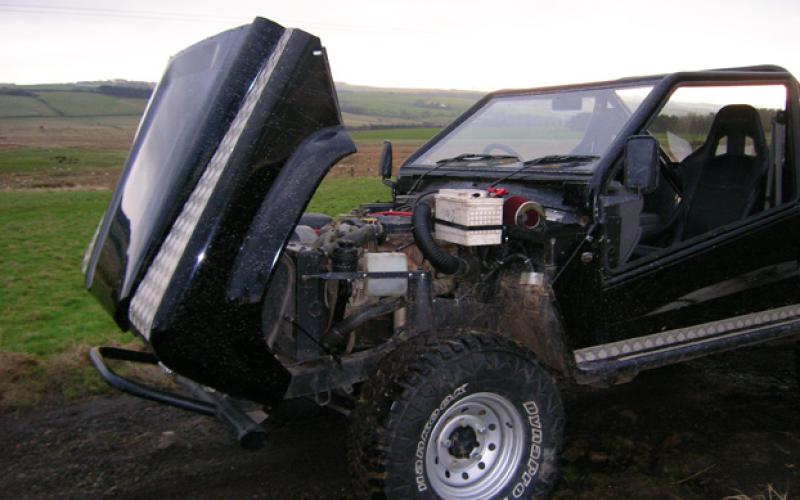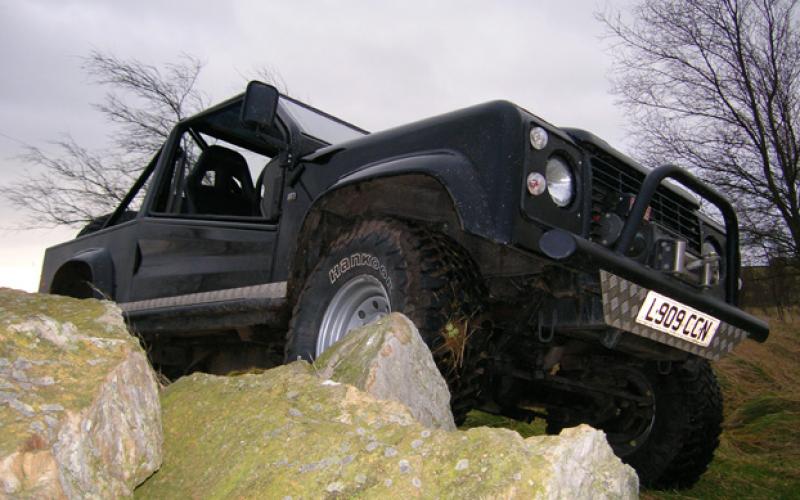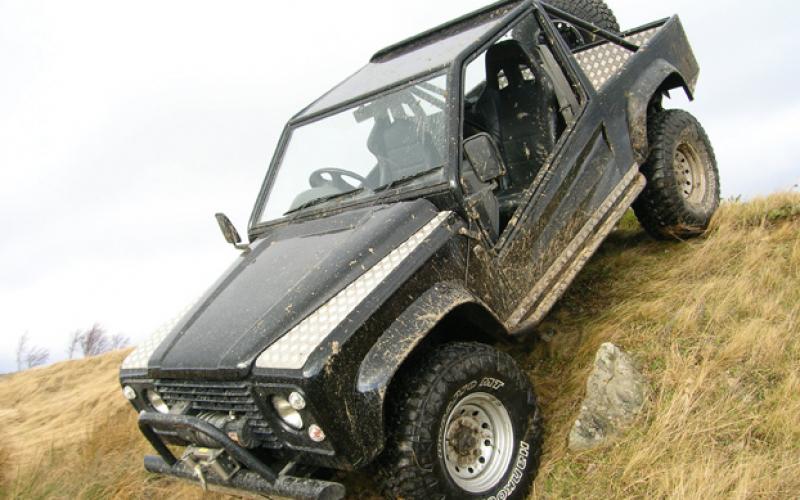 <
>
The Sahara is the latest addition to NCF's well-established family of off-roaders. With its smart appearance, reasonable price tag and adaptability, it looks like a great option for those of you who are mechanically minded and up for some serious off-roading…
Have you been spending your weekends sat wringing your hands, looking in despair at your rotten Discovery and wondering how your fantastic off-road career will continue without the funds to buy a whole new vehicle? Fancy an excuse to spend more time in your workshop but no current project to work on? It could be time to invest in NCF's latest creation – ideal for a hands-on off-roader looking for a reasonably priced investment and a smart and equally practical vehicle.
NCF Motors was founded in 1984 by Nick Findeisen, who still owns the company today, which he runs with his wife Julia. Since the early days, the company has been bringing forth a diverse range of self-assembly vehicles, which have earnt NCF a reputation as a safe bet for a good, solid investment.
NCF's first-born was the aluminium bodied Diamond, based on the Cortina, Granada and Toyota Hi-Lux 4x4. Not too much later, the baby of the family was joined by its older brothers – the Road Rat and Torino, based on the 4x4 Fiat Panda, followed by the Blitz off-road buggy range. These are based on the rear-engined Fiat 126, mid-engined Mini, Suzuki SJ and Vitara, with the Traka based on the Range Rover Classic.
The newest addition to NCF's range is the Sahara. It is based on the Mk 1 Discovery 300Tdi from 1994-1998, two or four door, including LHD models. If you do not already happen to have such a vehicle decomposing on your driveway, they are now readily available and if Lady Luck is looking out for you, you should come across one with a solid chassis, rotting body and serviceable running gear for not much more than £500.
I've mentioned the word 'off-road' a few times. Do not be deceived. Once finished, the Sahara, being, remember, still your old Discovery but with new bits bolted on, will be a great on-road vehicle as well as a first class off-roader. As Nick himself says: 'It is a very usable vehicle, which is perfect for green laning, serious competitive off-roading and on-road driving too. It has loads of ground clearance, big wheels and tyres without needing further modification, a new body that won't rot and a front end that tilts forward for easy access'.
The Sahara is essentially a replacement pick-up body, combined with a roll cage and a side hinged tailgate with spare wheel mounting. It has a unique one-piece front, made up of a Defender bonnet and wings, mounted on the steel inner frame and incorporating wheel arches and tubular bumper. The whole of the front hinges forwards to allow superb engine access. All of the panels are sturdily manufactured from galvanised steel or alloy, and all are fitted, including the rear floor and inner wheel arches. The roll cage is made out of 48mm Motor Sport Association approved tube and the wheel arches are positioned to accommodate large 33x12.50R15 tyres, without needing a suspension lift or wheel spacers. This means that there shouldn't be the usual associated problems and expense that can arise when trying to gain extra ground clearance, width and a lower centre of gravity.
The frame is pre-drilled and bracketed for chassis mounts, spare wheel and seat belts and has the provision for bonding in the laminated windscreen, roof and rear cab window. The battery mounting, radiator top mounting, header tank mounting and galvanised rear step are all supplied including every nut and bolt needed where the original is not used.
With a body whose styling looks like a nod to a generation of ARC comp safari trucks, the Sahara has been designed for use without doors. This means that it will have excellent visibility, and is an overall simple and strong structure. You'll be able to drive in deep water, too. It features a massive sill box-section complete with waist height tube and vertical bracing, all integrated within the roll cage, promising serious side impact protection. However, if you are concerned about security and/or rain, there is the option of paying for lift-off locking doors with opening windows at an extra £200.
How would it work? Well, NCF supplies an assembly manual for one thing, which should cover all of the ins and outs of the operation. The first step is to complete the aforementioned ripping out procedure. The rotten or damaged Discovery body needs to be removed, leaving the complete rolling chassis with front bulkhead and seats all undisturbed. Apart from when you reposition the battery, the vehicle remains driveable throughout the conversion. The new Sahara body and roll cage bolts on to the original chassis creating a very rigid structure, with the front section pivoting off the Discovery chassis bumper mounts. NCF describes this as a simple and straightforward conversion, getting rid of the old rotten sills, rear floor, wheelarches and mouldy doors and gaining a solid body to go with the good parts of the Discovery.
As far as vehicle registration goes, there shouldn't be any more complications that there usually are when dealing with the DVLA. Remember, your Sahara is still actually your old Discovery underneath, and will still have the same chassis and running gear. You will need to head down to your Local Vehicle Licensing Office (LVLO) to arrange an inspection of the finished work of art (your Sahara) to show them that the chassis and engine number correspond with those on your log book. Once they've seen this, the LVLO can then change your vehicle identity, keeping your original vehicle registration plate. The Sahara can then be taken for a standard MOT just like any other car.
The Sahara is priced at £2800, with the £200 extra for the lift-off door frames. Although providing all the materials necessary for the conversion, NCF points out that you may need to purchase glass, Defender front and rear plastic wheelarches, Defender front grill, lights, chequer plate, plastic windows for doors, bonnet catches, gas rams, Defender door mirrors, wheels and tyres, bucket seats and last but not least, a winch.
Hybrid building may have been overtaken by 90-modifying these days. But this latest idea from NCF offers an interesting solution for anyone looking to build something a bit different on the bargain-bucket project base a rotted-out Discovery promises to be.
Share this article