Carry on Camping
Originally Published: August 2019
Words: George Dove
Pictures: George Dove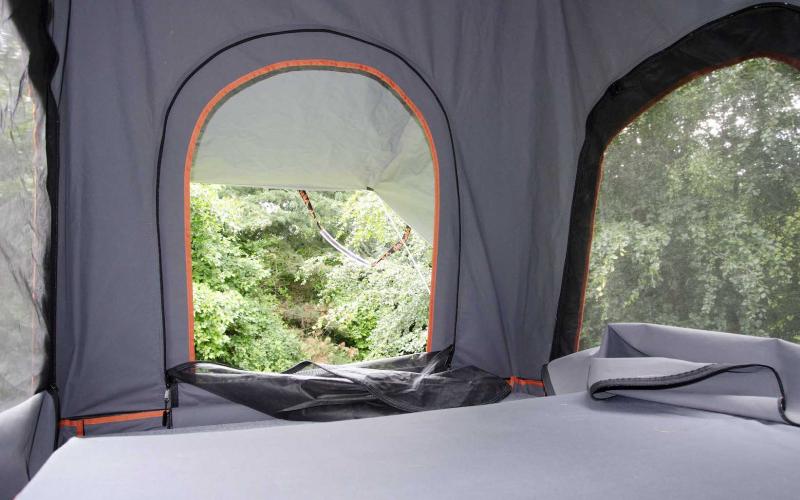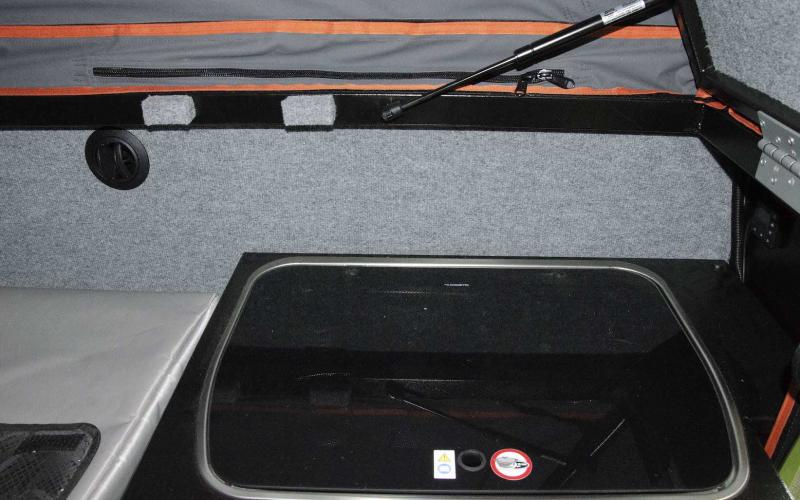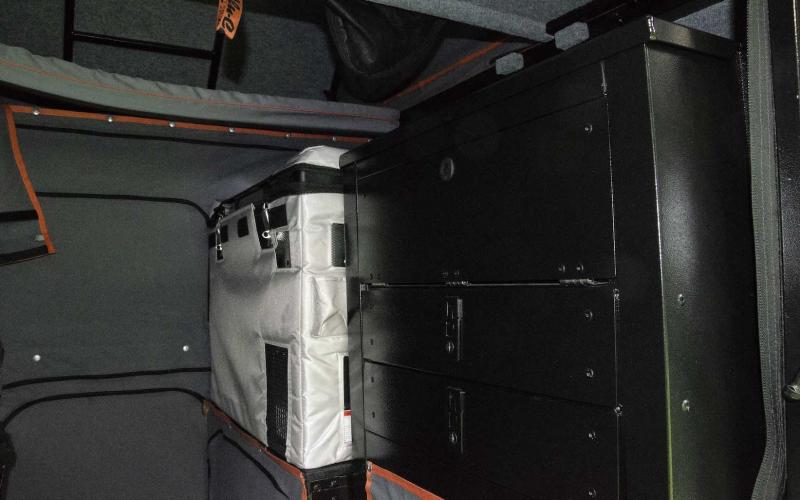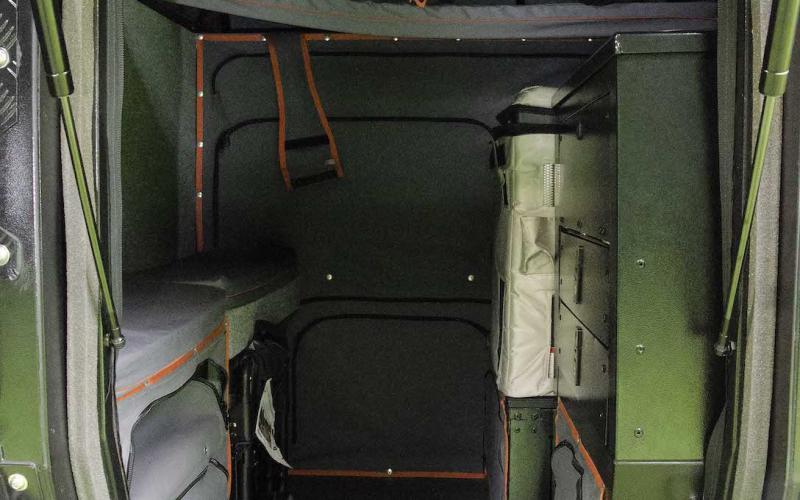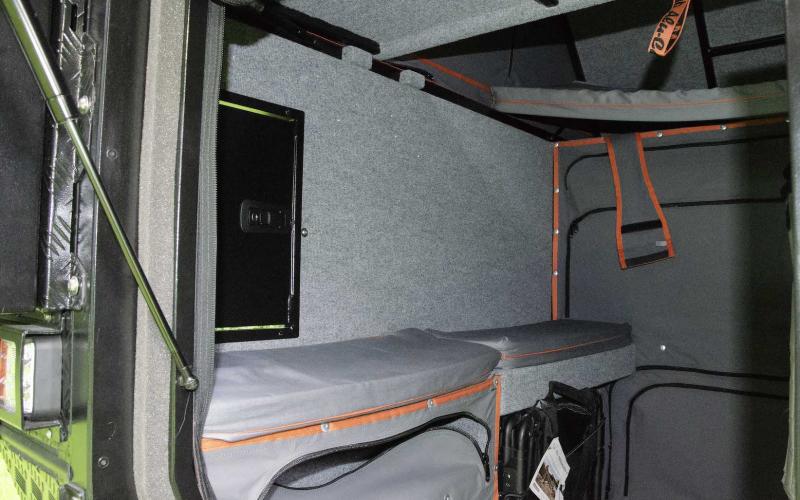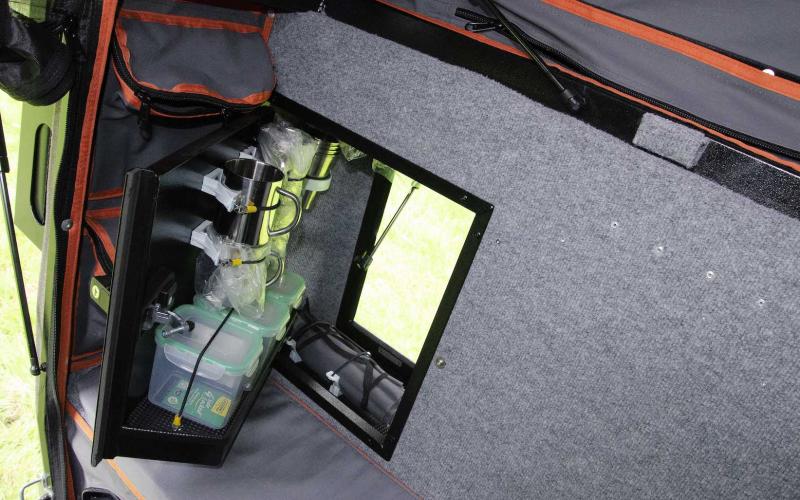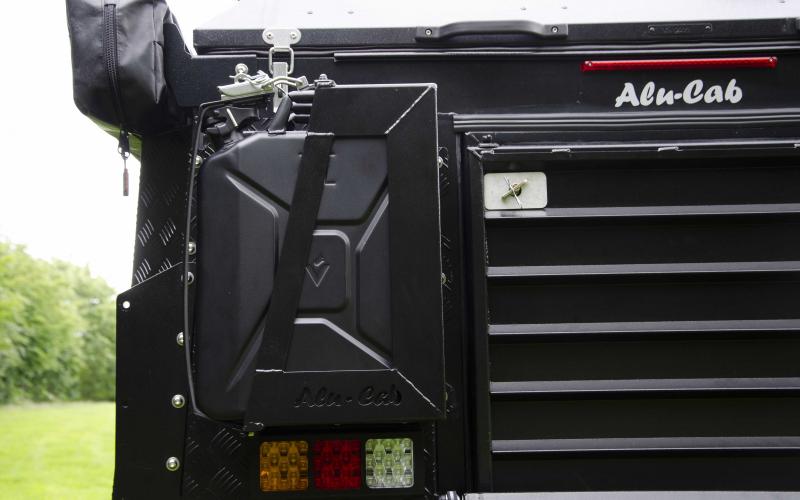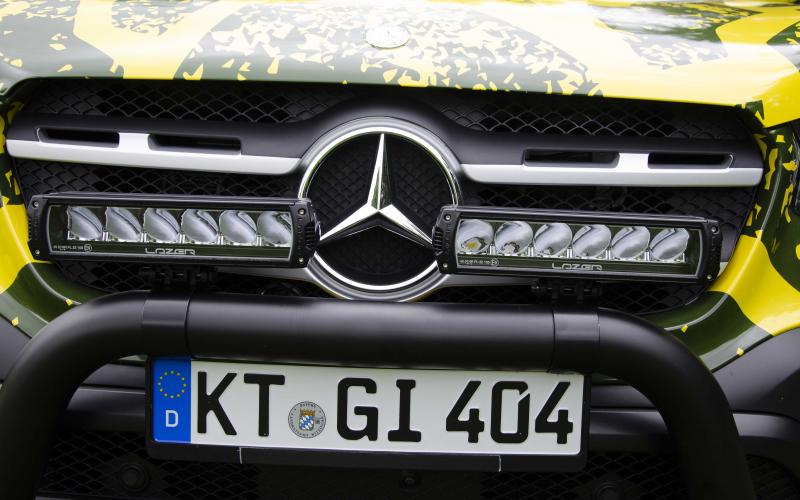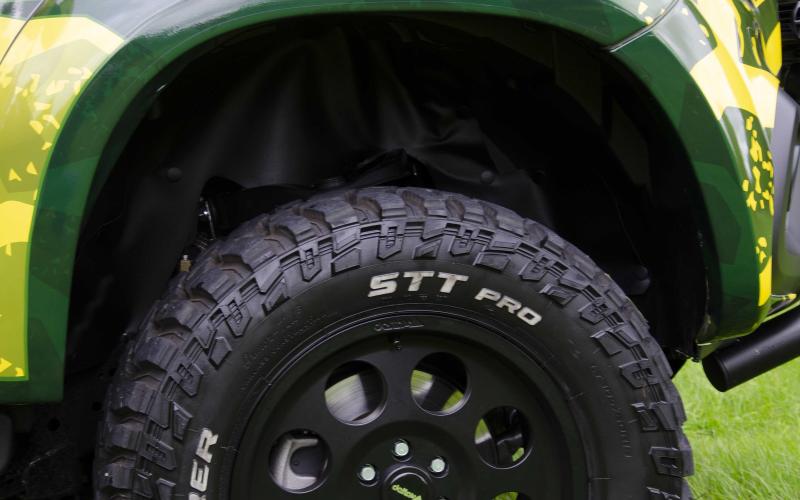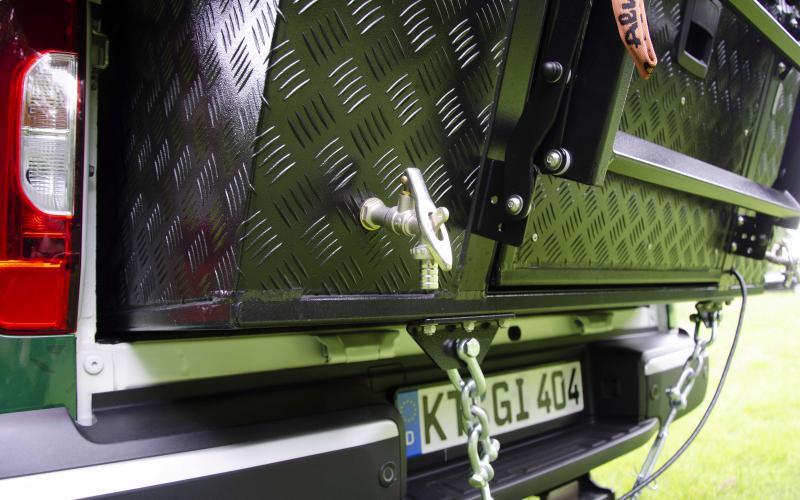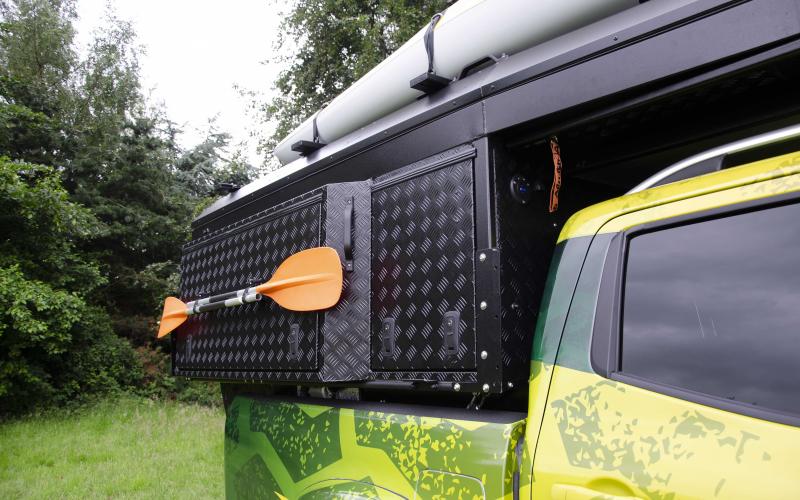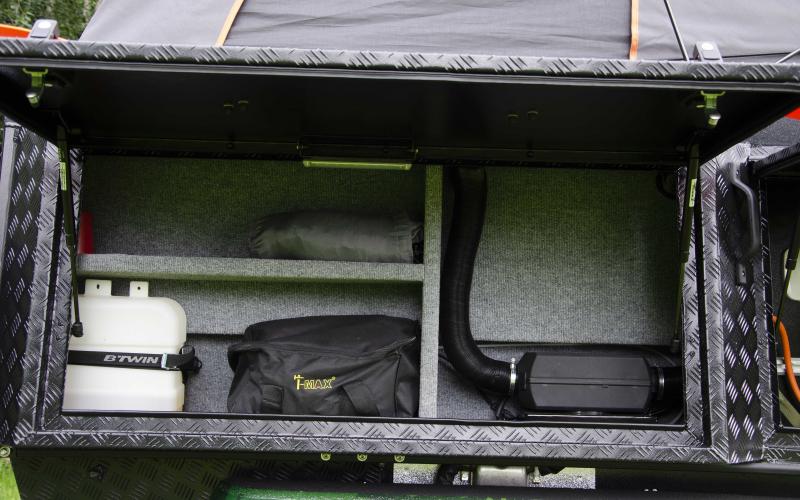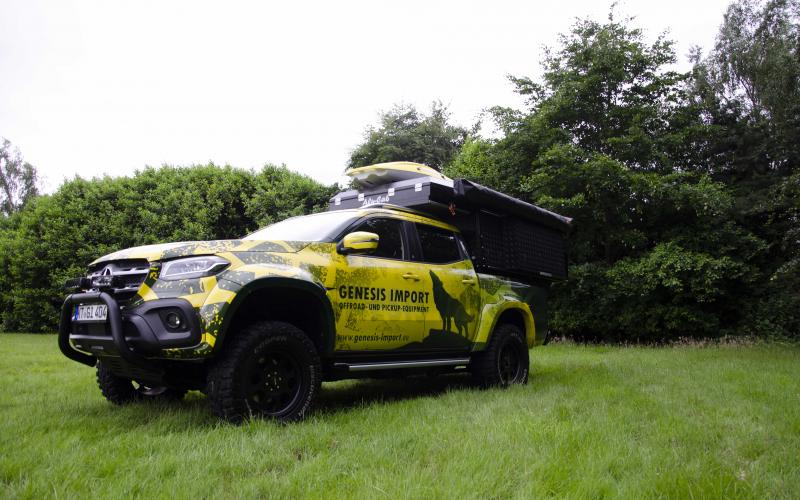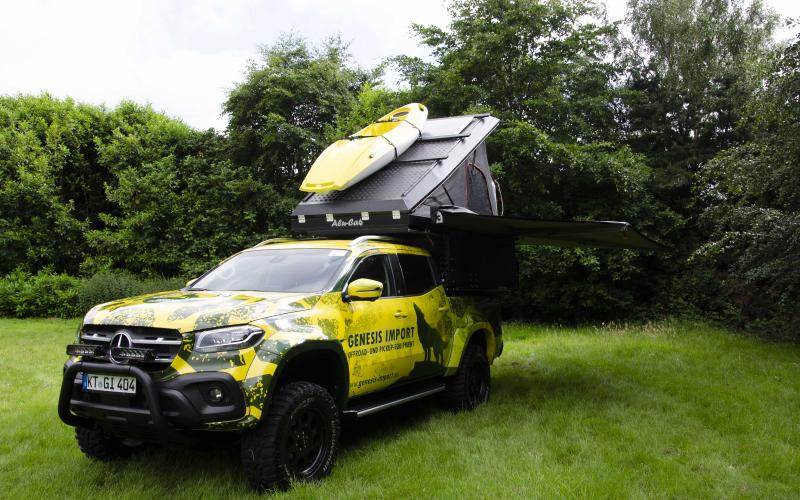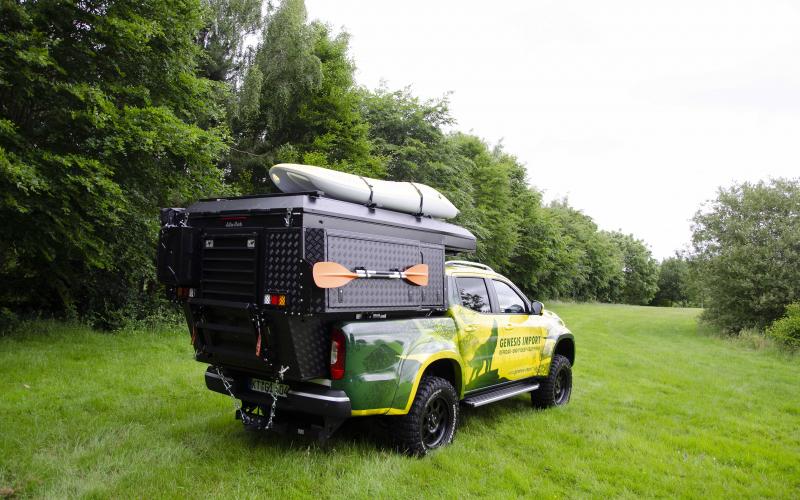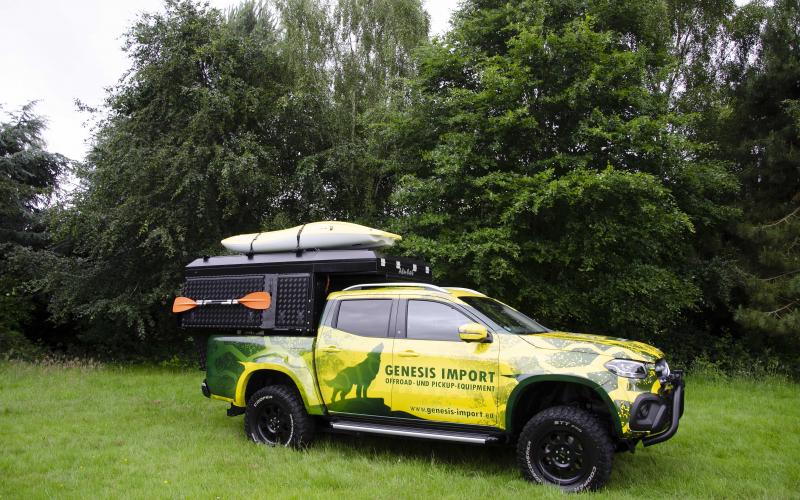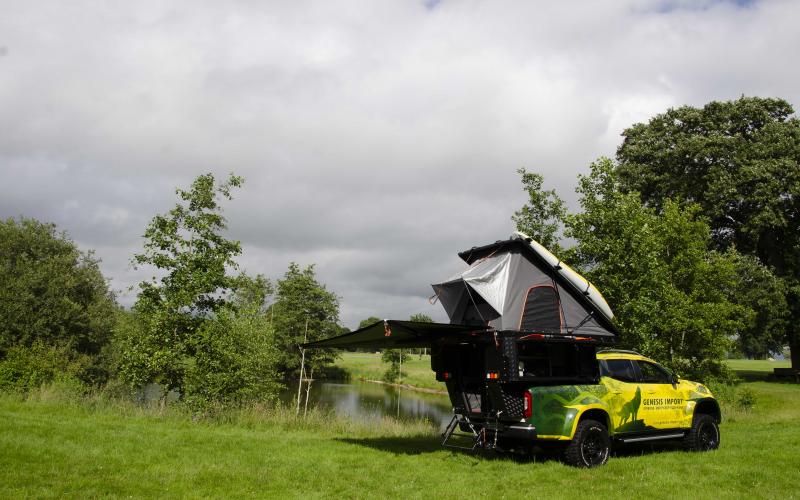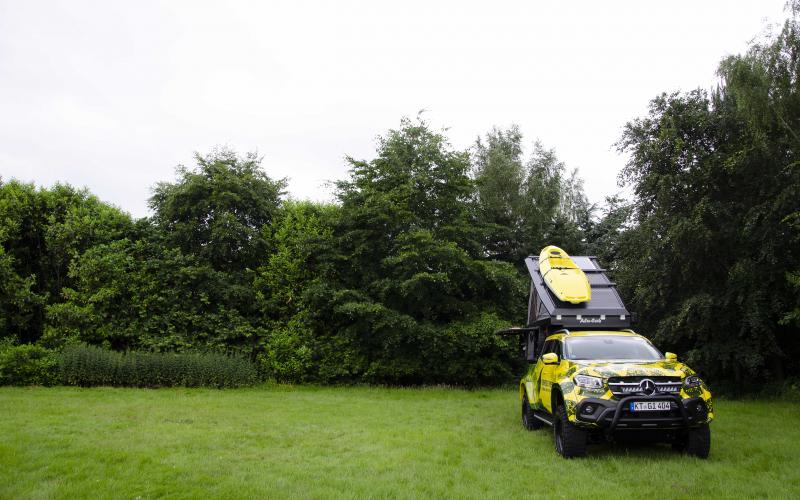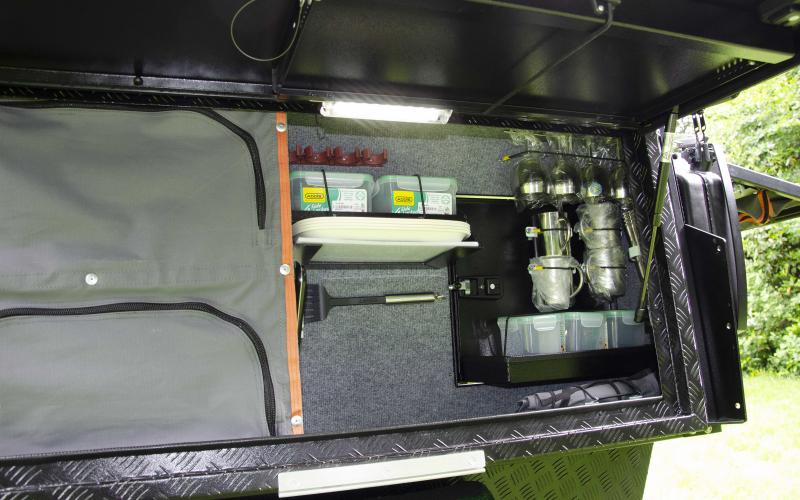 <
>
First featured in 4x4 magazine, january 2019
Overland travel is all about being able to turn any corner of the globe into your home for the night. Alu-Cab's Khaya Camper outfit allows you to do this in style, by turning the double-cab of your choice into a luxurious, fully equipped all-terrain motorhome.
There's no denying the unstoppable growth in the popularity of pick-up trucks in recent years.And riding this wave of popularity, there are endless companies developing similarly endless accessories and products for each and every occasion.The end result is that whatever you want to do in your truck, there is an answer.
Take Alu-Cab, for example.The South African outfit has come up with something that means you can do literally everything in your pick-up. When it comes to the Khaya camper, they've thought of it all. Even the kitchen sink.
Alu-Cab has spent many years developing camping equipment for adventurous pick-up and 4x4 drivers, making everything from vehicle- mounted tents and canopies to storage systems, fridge freezers and roof conversions for some of the most iconic and capable off-road motors. But the pièce de résistance of the company's range combines sleeping quarters, washing facilities and a kitchen into one convenient and versatile unit that can be mounted on the back of most pick- up trucks on sale today.
Designed for low overall weight, the aluminium Khaya Camper starts with a dry weight of just 340kg – meaning a vehicle can still be used off-road with it on board. Requiring only a slight lift and suspension upgrade to otherwise standard vehicles, the unit is as versatile as the truck to which it's fitted – which in this case is a Mercedes X-Class belonging to Genesis Imports.
Entrance is gained via an upwards-opening rear door, accessed by climbing a set of drop- down steps into the interior cabin. From the top of the steps, you find yourself stood on a carpeted vinyl floor in a cleverly packaged space measuring two metres in length.The cabin is
1.3 and 1.85 metres wide below and above the storage compartments.
On the right-hand side there's a cupboard that is ideal for recovery equipment and also has space for a few tools, emergency gear and so on. Forward of this is a gas bottle, which feeds the stove or the camper's heating system.
It's the same story on the opposite side in the cabin, except that the space here is used for the internal electrics rather than a gas canister.A bench seat offers both a perch and more storage inside the cabin, and the surface on top of the storage compartments houses a sink with a glass lid as well as the stove.The left-sided stowage sections can be accessed from the outside, too.
Headroom isn't luxurious, or even present for those above a mere 1.4-metres tall. However with an integral tent erected, the ceiling of the  interior cabin folds up into it, offering space aplenty for those of all heights.
If you clamber up into the tent compartment and fold the floor back down, it forms a mattress which is 75mm thick and plenty big enough to comfortably sleep two adults. Standard on all Khaya units, the waterproof and UV-resistant tent opens easily on gas struts. Unzipping the three openings enables campers to sleep beneath the stars or watch the sunrise, but also to stay safe behind integrated mosquito nets when necessary. Featuring Alu-Cab's rip-lock technology, the 400g/m2 material is tough and resistant to cuts and tears, and the rear window has a taut roofing to provide protection from rain and sunlight.
The Khaya's appeal isn't just restricted to what you'll find inside it, either. Obviously you're more than likely going to hide away inside if the weather takes a turn for the worse, but in more amenable climes it becomes a portable camp site. With fittings for an Alu-Cab Shadow 270 awning, travellers can seek shelter from the sun beneath a fold-out canopy.
If necessary, the awning can be converted into a 10m2 tent area with side walls, and the Khaya also has a shower fitment consisting of a pull-out rail and a tray that can be conveniently stored on the rear door. Connect these together and fire up the included shower mixer, and you'll be squeaky clean in no time. But with the 80-litre fresh water tank, you don't have to rush too  much. It'll be warm water, too, thanks to the optional on-board boiler.
Thanks to an auxiliary battery set-up, the Khaya won't drain your vehicle's starter battery and a roof-mounted solar panel ensures that as long as the sun shines, so can the lights in the onboard fridge, the cabin and those for reading in the tent. Plus, if you want to reconnect with civilisation there are USB charging ports located in the kitchen and the roof. There is also an optional aluminium storage box that can be fitted over the cross-beam of the double-cab on which the thing is mounted.
No space has been wasted on Alu-Cab's halo product, as even the exterior walls play home to useful cubbies and features. It's possible to move the gas cooker to the exterior hanging table for al fresco dining, for example, and there are two external storage compartments with shelves, partitions and easily accessible fabric doors.You don't need to worry about security, either, as the aluminium doors lock over the top to keep the whole unit safe and secure.
As this illustrates, the camper unit itself is just the beginning.You can personalise it with a seemingly endless variety of options – including, among Alu-Cab's latest new offerings for 2019, a versatile storage box that mounts to the roof of the truck just in front of the camper unit, aluminium load bars
that fit to the roof and can hold a bike rack, small boat or even more luggage, or a jack-off leg kit which allows you to quickly and simply demount the Khaya unit and drive away.
You weren't expecting it to be cheap, of course, and the full rig could easily cost you as much as the truck you mount it on. But for a top-quality, fully integrated system that turns a pick-up into a home-from-home, scarcely has the word 'investment' been more appropriate. If you want to do a proper job of going overland, this is the sort of kit that takes it every bit as seriously as you.
BUYING A KHAYA
So, how much is one of these bad boys going to cost you? The Khaya Camper is sold exclusively in the UK by expedition equipment specialist Tuff-Trek., whose range includes the base unit as well as everything you need to make the most of it.
The unit can be ordered in standard level of spec, or the fully loade Comfort trim shown in our pictures – which comes with more or less everything you need. Prices currently start at £13,995 plus delivery and/or fitting, with the Comfort spec increasing this to £22,900. Add in all the optional extras Tuff-Trek has available and it'll cost £28,455 – all you have to add on top of that is a fridge-freezer, and you can let the adventures begin!
Tuff-Trek has already fitted a number of Khaya units to British trucks, and in addition the company is a stockist of the whole Alu-Cab range. to find out more about what it can do for your double-cab, pay a visit to tuff-trek.com.
Share this article