Two Into One
Originally Published: September 2016
Words: Mike Trott
Pictures: Mike Trott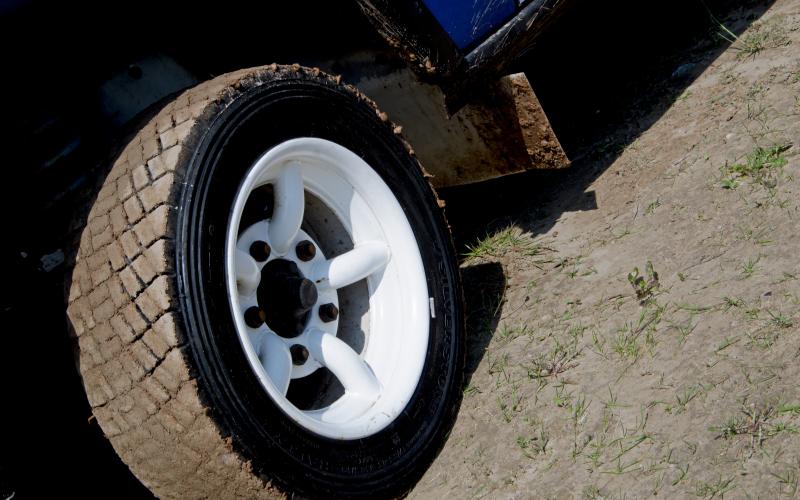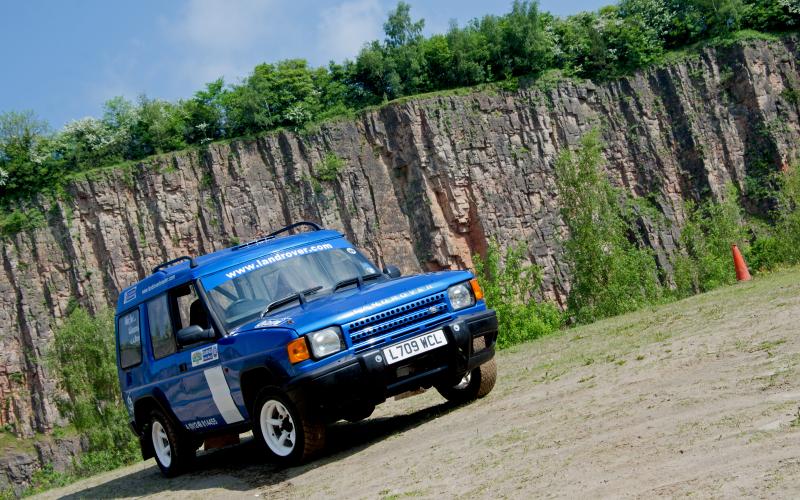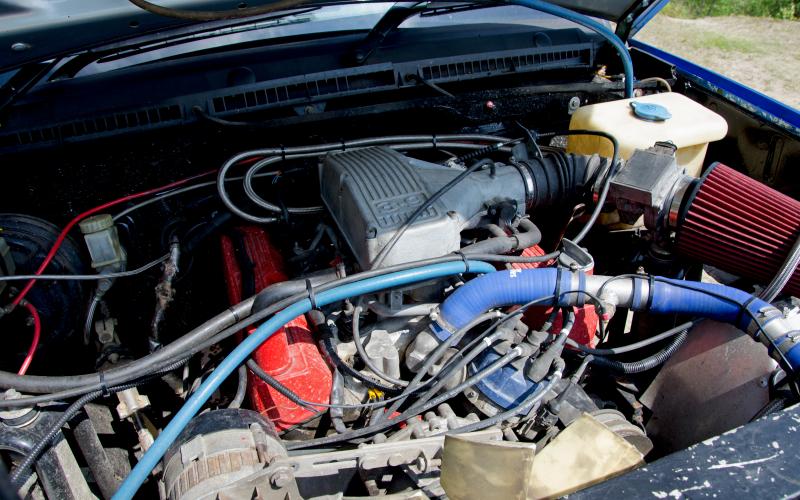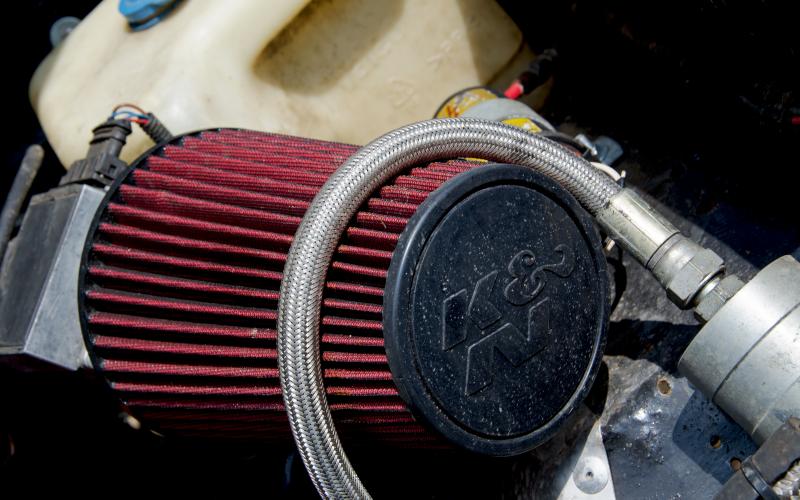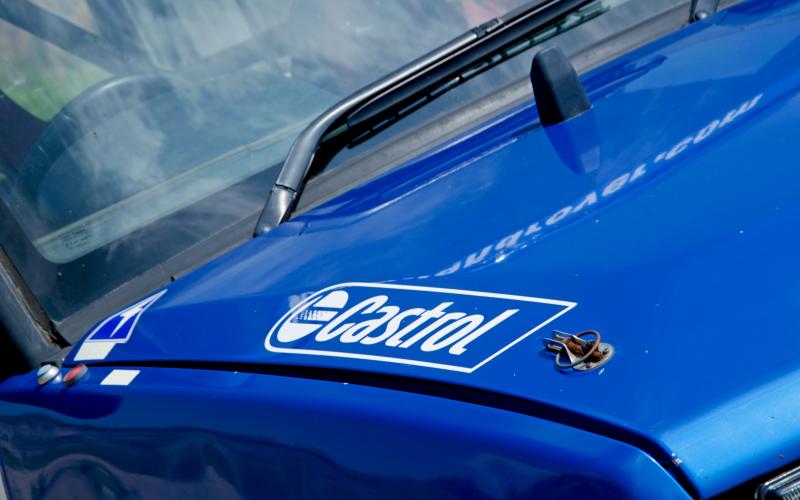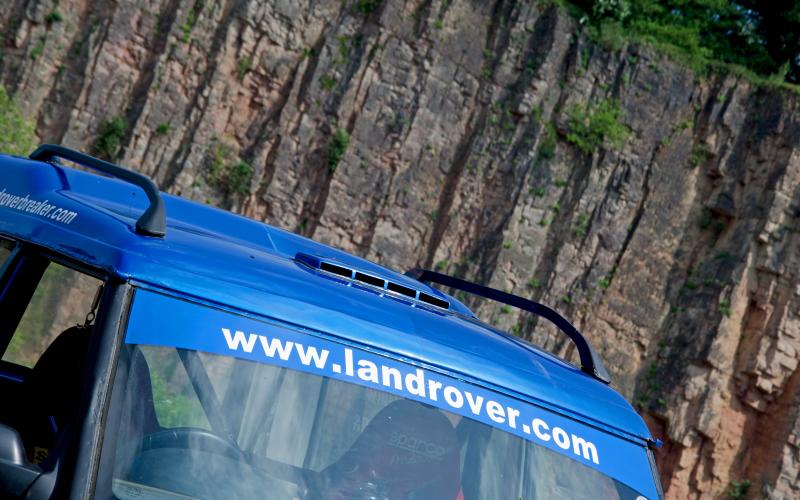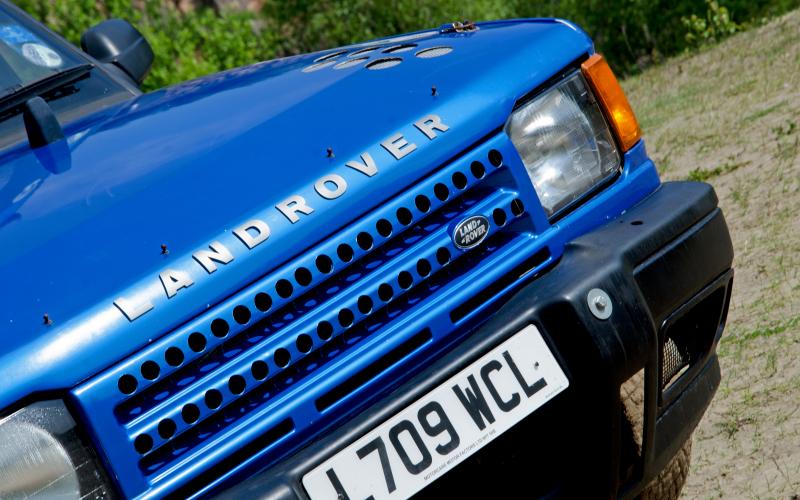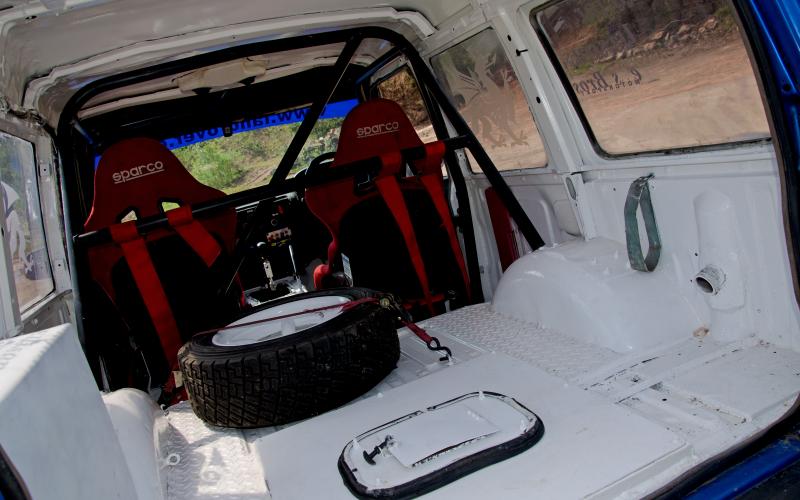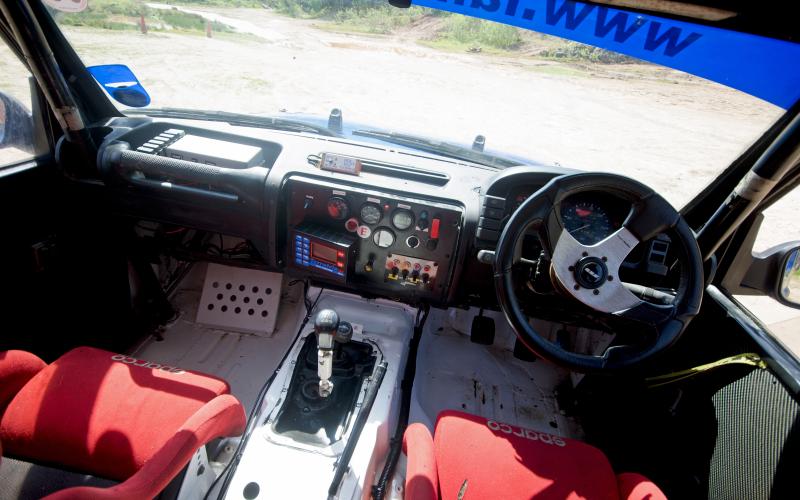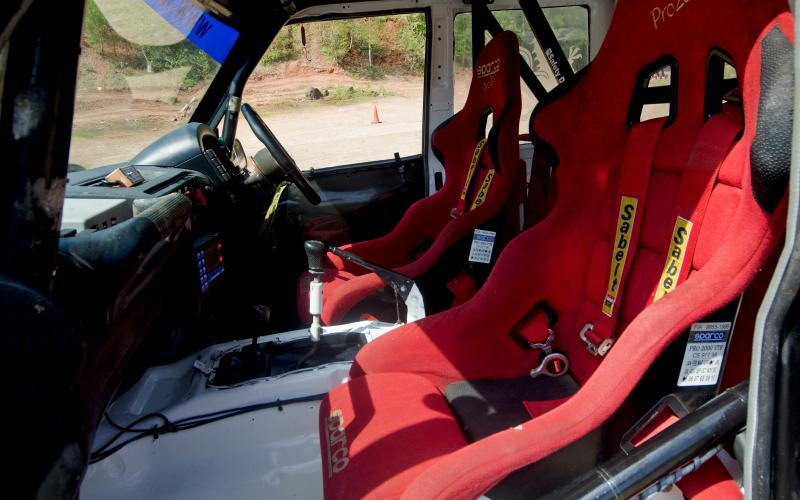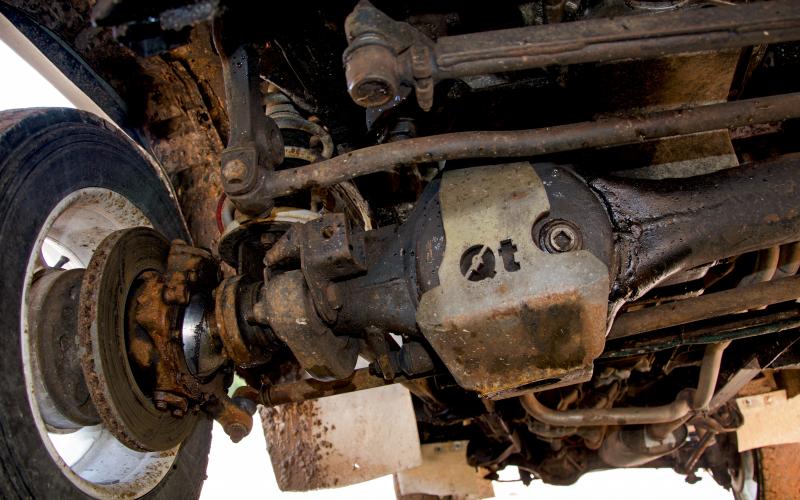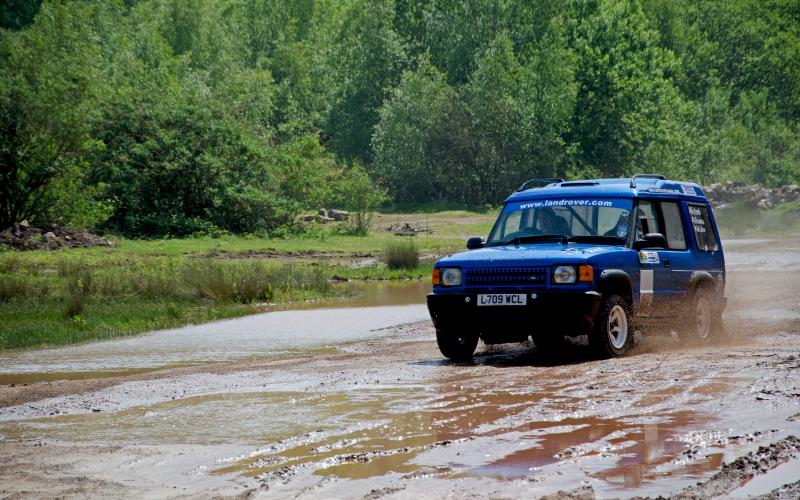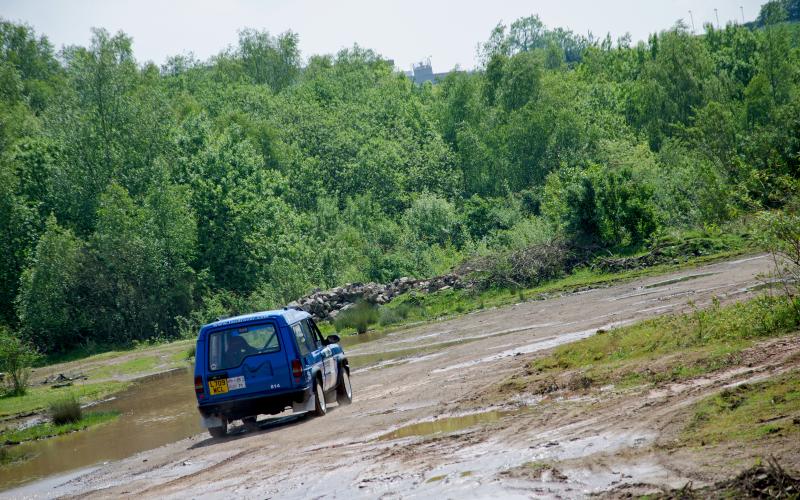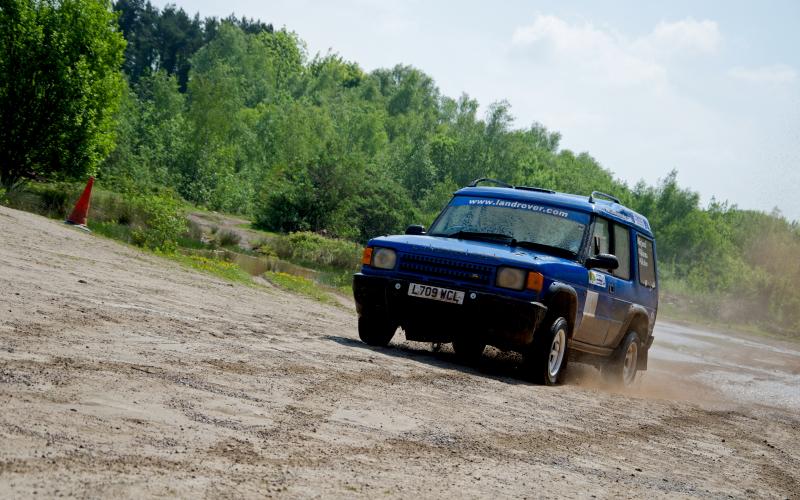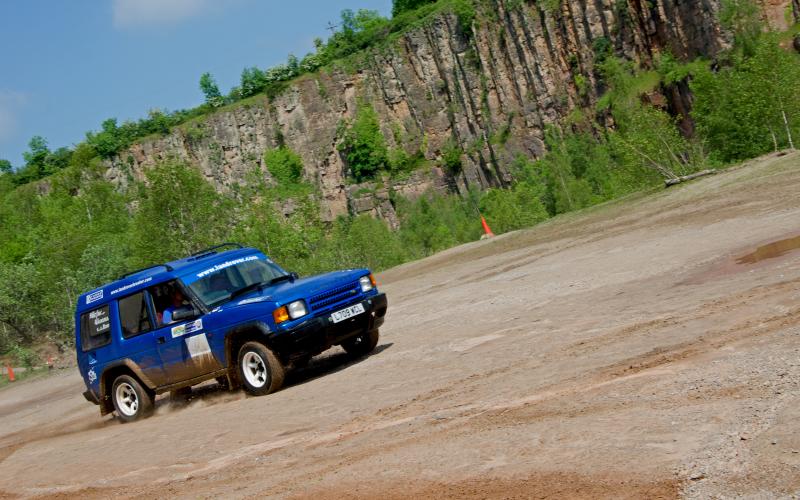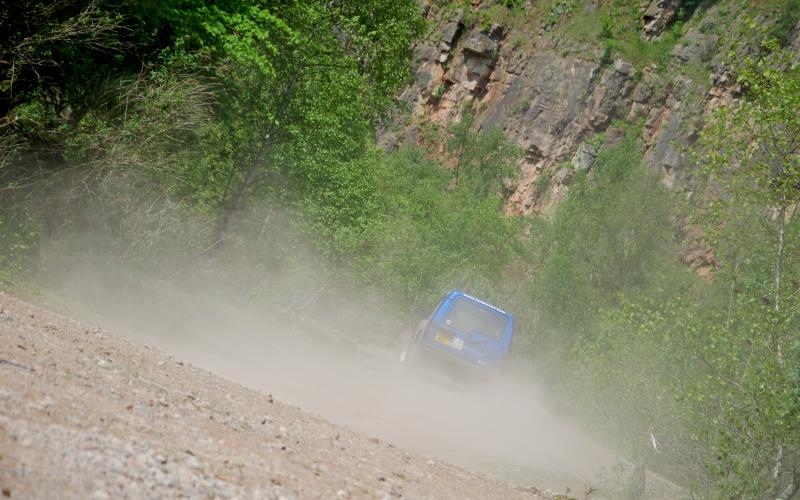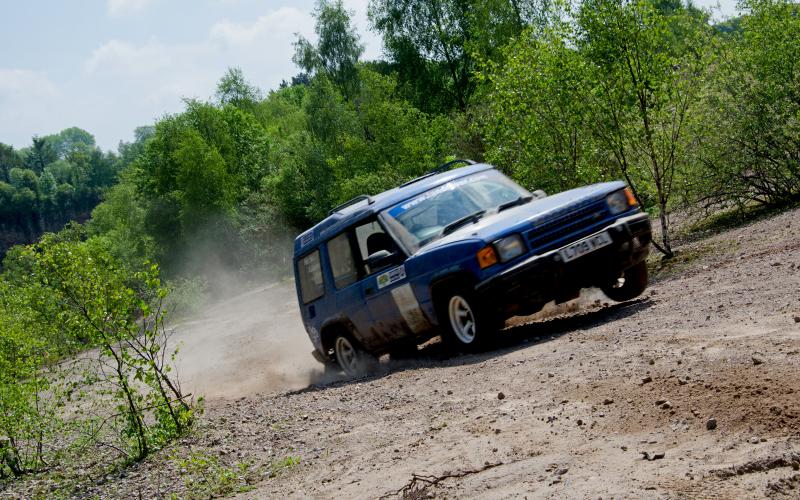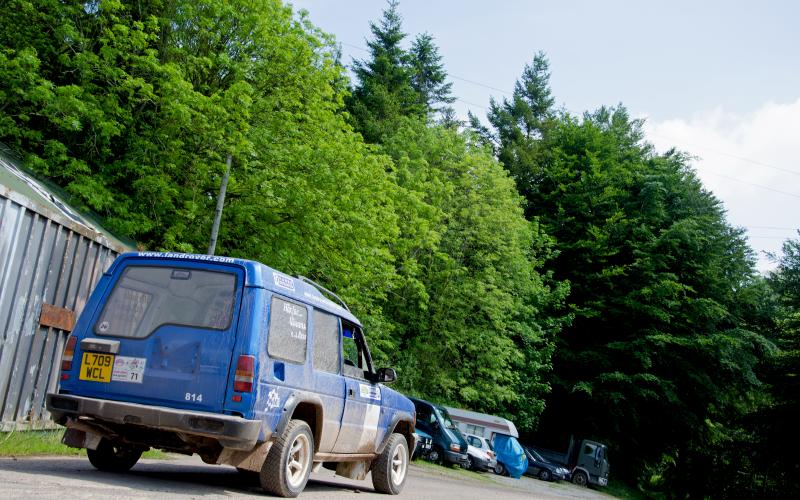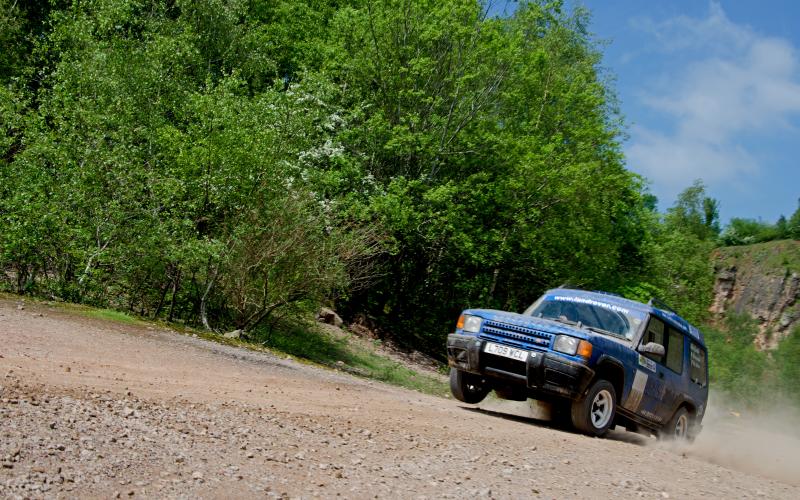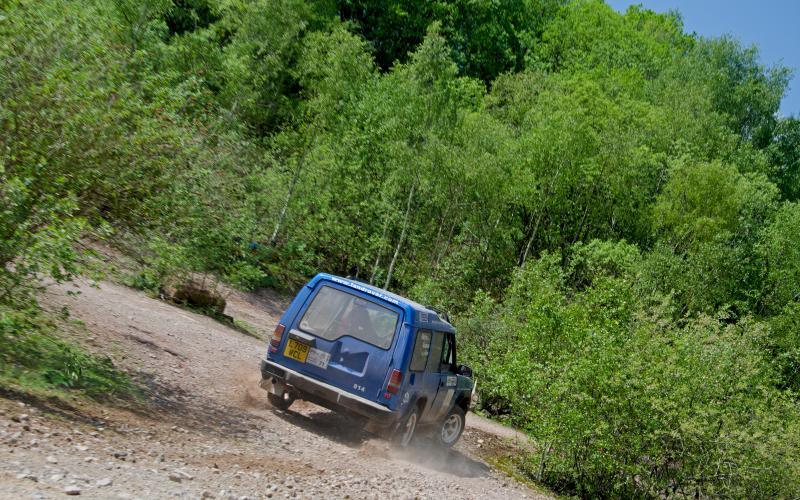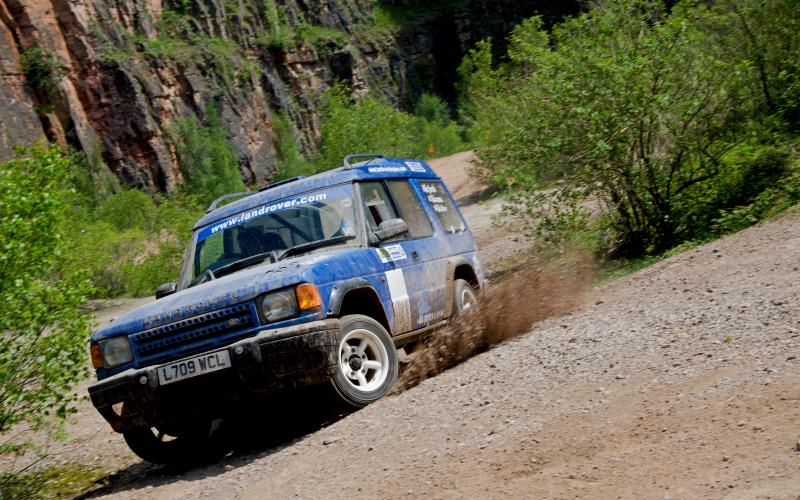 <
>
First featured in the landy, september 2016
Land Rovers aren't always renowned for their speed. But when The Landy travelled down to Whitecliff Off-Road to check out a certain Discovery 1, that view changed dramatically. This is one sure-fire way to have a party in a quarry…
My outstretched hand grabs the co-driver's door to the blue machine before me, and the handle provides a significant clunk as it opens. Inside, there are no carpets or comfy armchairs to sink into. Instead I have to develop the flexibility of a gymnast to weave my way into the Sparco racing seats after clearing the Safety Devices internal bolt-in roll cage like a pole-vaulter going for gold in Rio. Or a pole dancer in Portsmouth.
I grip my camera tightly. My driver, Tig Arnott, turns the ignition on the 3.9-litre Range Rover V8 and it chokes briefly before bursting into a lion's roar of pure power. With not an inch of sound deadening in sight, the bellow from under the hood doesn't just fill your ears, but rattles through your body with each blip of the throttle.
We taxi into the Whitecliff Off-Road site at the peak of the quarry like a Boeing 747 ready for take off. The gravelly plateaus lie in front of us with shrubs dotted in our eye-line like canes for a trial. Only this ride is going to be travelling a whole lot faster.
Tig lines us up, sets his sights for the far side of the quarry and plummets his right foot to the floor. The V8's torque kicks in as the revs rise and the 3.9 motor climbs into its optimum power band, a glorious sound that can only be met with the widest of grins. We might be making dust in Gloucestershire, but my face is pure Cheshire.
Switching through the gears, Tig slots home into high third and the Discovery shakes its rear as we kink left over a crest; wheels off the white sunbaked stone before the suspension braces and catches us, and we disappear off round the corner to prepare for another run.
This Discovery is not your average. Besides the ocean blue paint across the body, it's the decals and race-derived markings that catch the eye on this special car. Although based on a 1994 Discovery, this example was converted into a rally racer back in 1999, courtesy of Rob Harford of Harford Motorsport.
According to Tig, it is one of the very few Discoverys in the country to have a stage rally logbook. And like Tig himself, it has a history of competing in the fast-paced world of comp safari and rallying.
Tig bought his first Land Rover – a Series II – at the age of 19. As he proudly recalls, it came 'with an MOT for £450!' It wasn't long before he started to compete with his Land Rover and dip a toe into the motorsport thrills that these vehicles can offer.
'I started trialling the Series with the Mid-West Off-Roaders,' recalls Tig. 'It was really just something to do with it. I'd go laning as well by myself and get stuck, then free the vehicle using a hilift jack, logs and a spade. It was good exercise,' he laughs.
The Series II eventually died, although the 2.25 petrol engine still remains in Tig's back garden as a monument till this day. After that he moved to a Defender 90, which he crashed – and then rebuilt. It was in 2006 that Tig went trialling with the Wye and Welsh Land Rover Club, before competing in his first comp safari in November that year.
'I did comps and trials up until 2012, although since 2010 I've been a passenger with Bryn,' states Tig. Bryn is one of the instructors at Whitecliff Off-Road and is busy getting his hands dirty on Land Rovers while Tig and I discuss the cooling Disco rally car.
He tells me that the purchasing of the Discovery was done last July in a bit of a spur of the moment, claiming that the Land Rover 'just appealed'. But when prodded, Tig shed light on one of the deeper urges to be the owner of this racing special.
'In 2010 I was a mechanic for the Somerset Stages down in Minehead and I carried out some of the work on this Discovery, which was then owned by Mal Thomas,' he says. 'I guess having worked on it previously, there was a prior attachment there, you know? I know every inch of this vehicle.'
Like greeting a work buddy after a lengthy hiatus, Tig welcomed back the racer into his life. And speaking of which, we should establish exactly what it is about this vehicle that makes it a Discovery rally car. The engine, as I've already mentioned, is borrowed from a Range Rover Classic and Tig says it goes very well – something I can totally vouch for.
The engine, which does a superb job of keeping us hot around Whitecliff, is mated to a R380 gearbox that was reconditioned by Ashcroft Transmissions in 2010. And it hasn't competed in an event since before it was fitted. A Borg Warner viscous transfer box benefits from a disc handbrake and there is more from Ashcroft with their halfshafts all-round and matching CV joints. Milner Varidamp remote shocks are installed upon the Disco, combined with Tomcat Motorsport valving. Underneath there are a couple of KAM 3.8 ratio heavy-duty pegged differentials while the rear of the two has been welded, making for an uncomfortable experience when on full lock. But let's not forget that this is a vehicle that lets it all hang out at the back and couldn't give a hoot whether it's testing the driver's limits or not. If you apply the speed, you best have the control required to keep it in check.
That said, the vented discs and race pads mean that when you do press the brake pedal, your heart won't sink from the results, although you may have to go looking for it afterwards in the footwell.
The brake lines are braided, as is the clutch line that links the AP Racing paddle clutch. The Discovery has a QT Services quick-ratio steering box, Mocal oil and PAS coolers and an ATL fuel bag tank that uses high pressure and Facet red-top pumps. Plus Tig also has a rally computer, lots of gauges which hopefully stay on the right side of good and there's a fire extinguisher if they don't.
It is, as they say, race-ready.
When Tig comes drifting round one of the shrubs, all white dust clouds billowing and anti-locking in full swing, this Discovery – and Tig – put on quite the spectacle as the Silverstone gravel tyres do their very best to support him through Whitecliff.
'I'll be honest, I'm not actually that competitive,' says Tig with some sincerity. 'I only really take part in events to do it for the fun.'
Unfortunately, the fun hasn't been as frequent as Tig would have liked in the last few years. In fact this Discovery has yet to enter a competition with Tig at the wheel.
'It would have been nice to do something with it; maybe a hill rally perhaps, but circumstances changing meaning I can no longer keep it.'
As it is road legal, though, he has managed to use it for his commute to work on a couple of occasions – which must have been an experience.
Referring back to the motorsport side of things again, Tig says 'I just like driving fast, and not getting a speeding
ticket while doing so! It's just good fun. And it's relatively cheap still. I call it shoestring racing,' he smiles.
Racing on a shoestring may be possible. But after a ride in this Disco, not only are my own shoestrings completely undone – so too is the very concept of Land Rovers being slow.
Share this article