The Past Is Orange
Originally Published: August 2015
Words: Mike Trott
Pictures: Mike Trott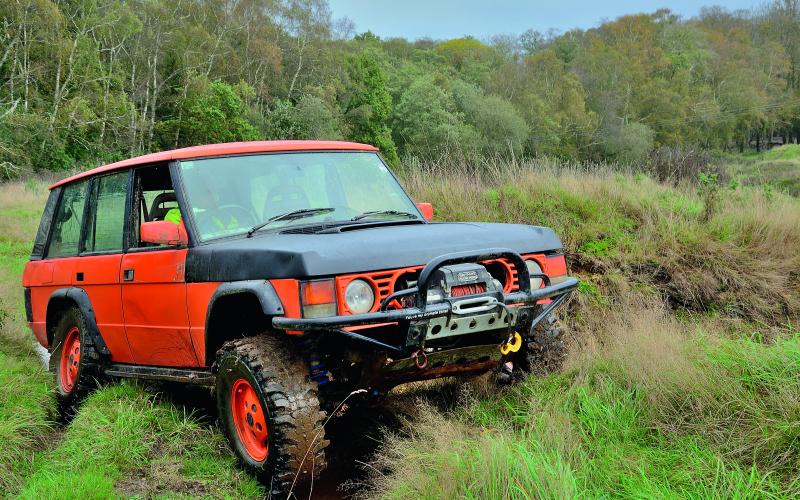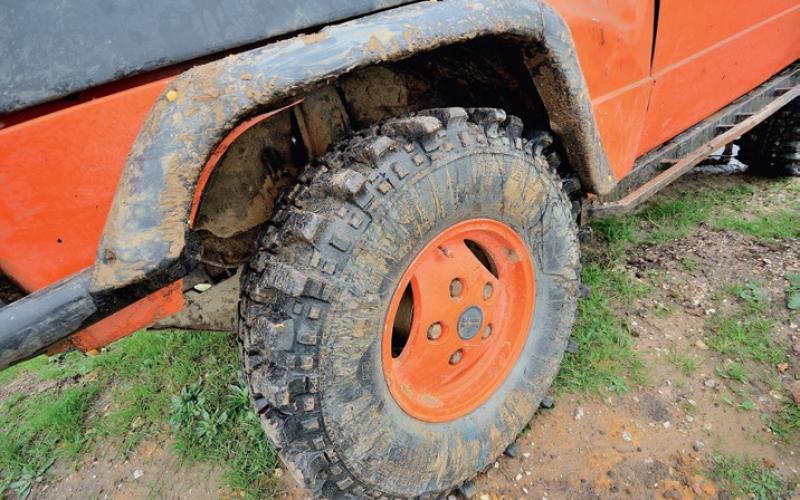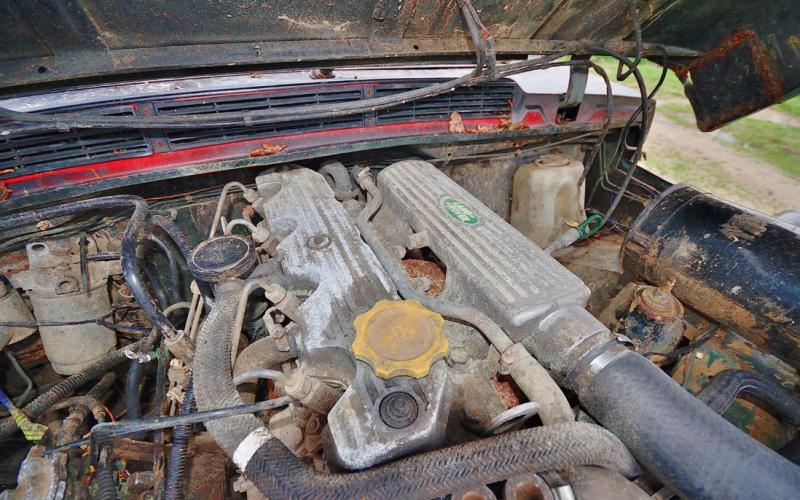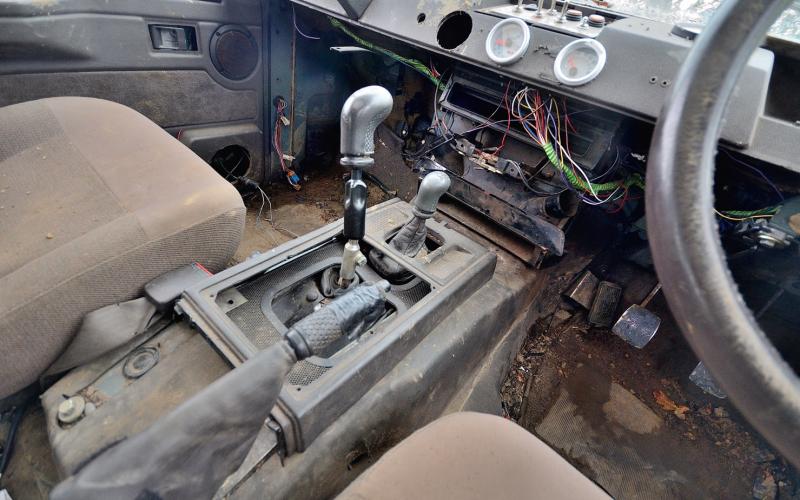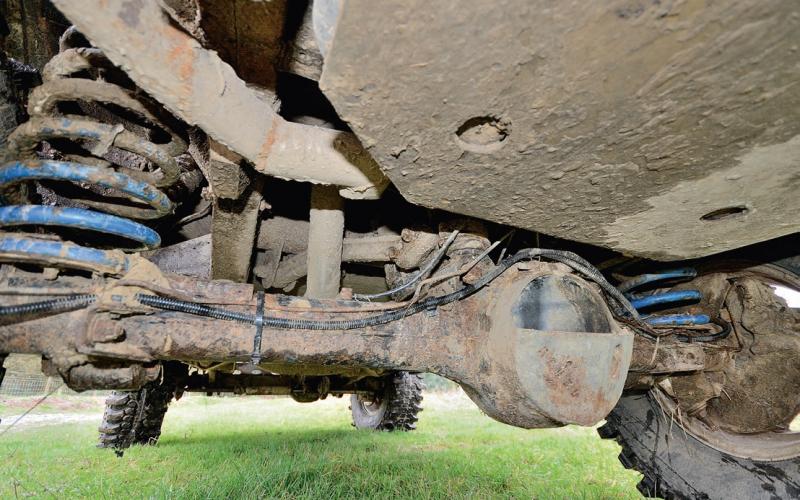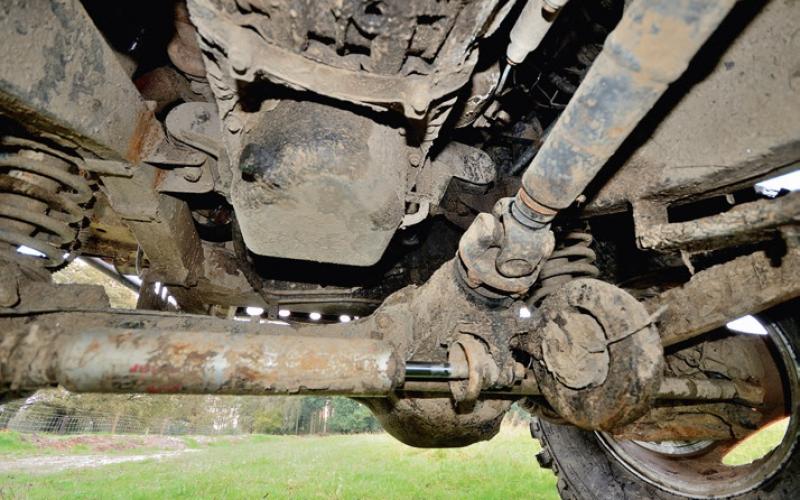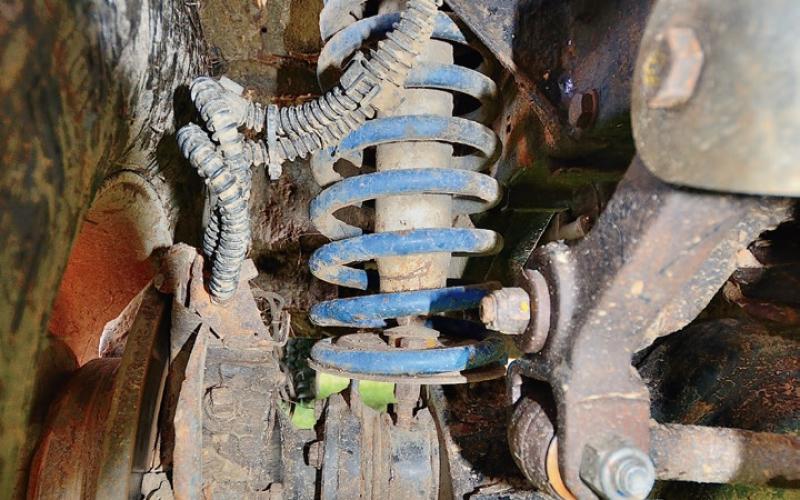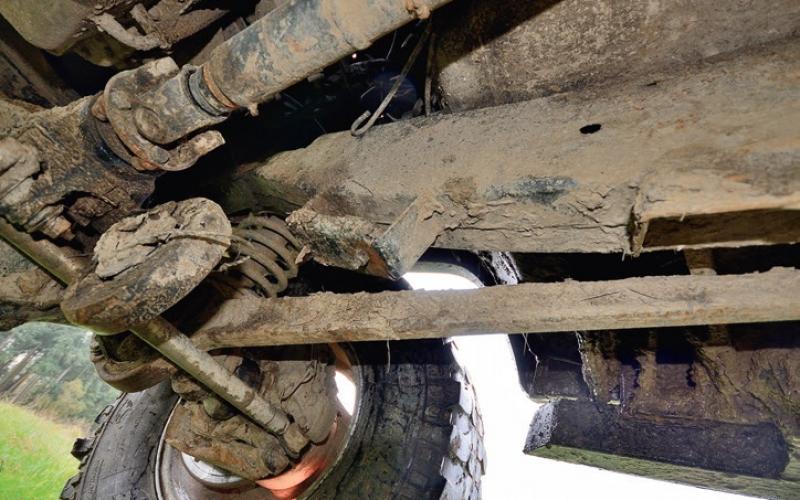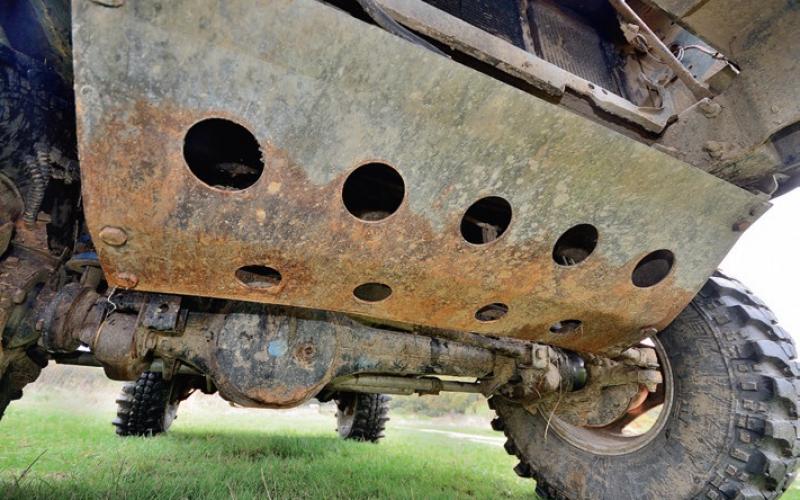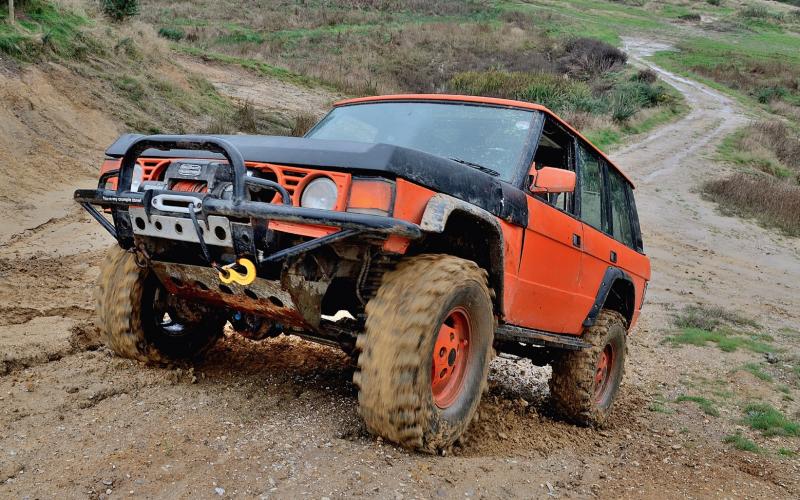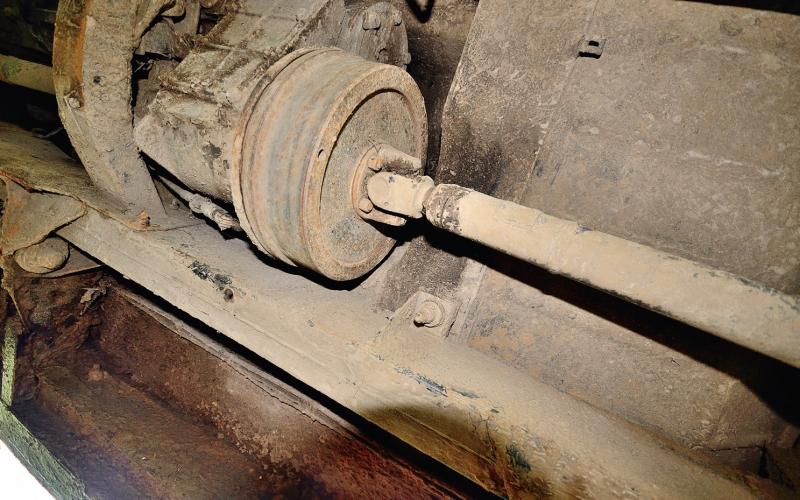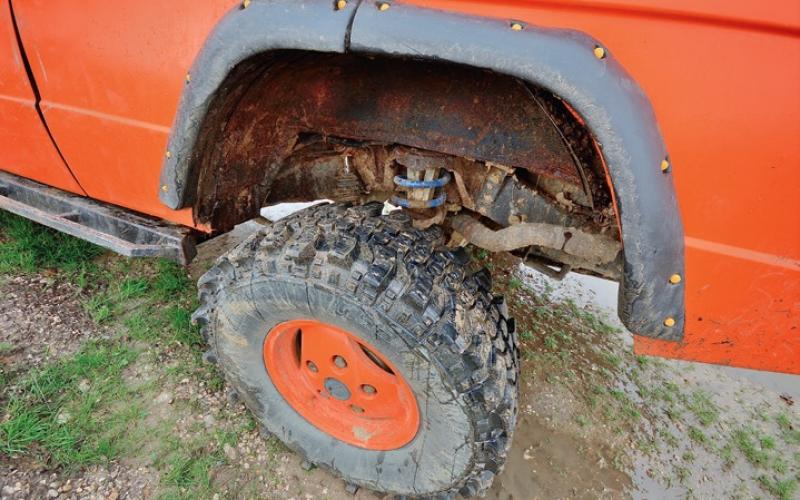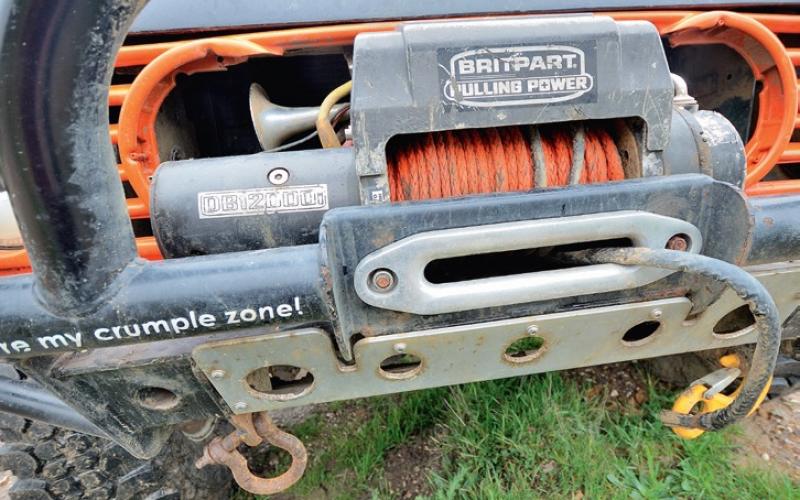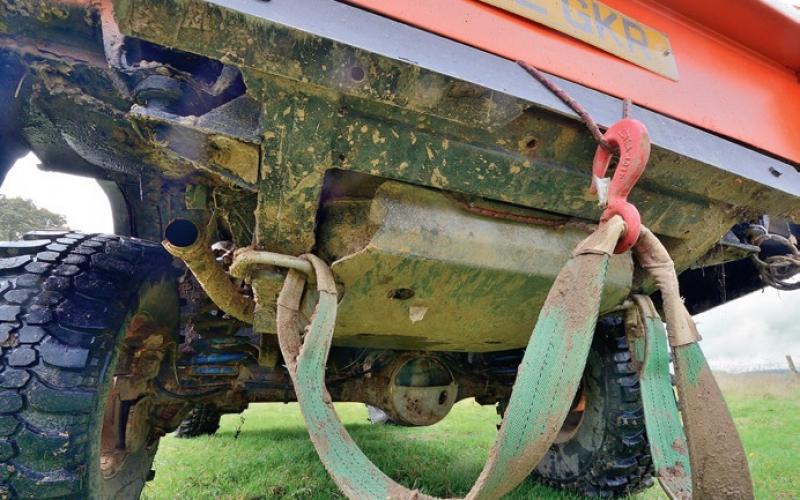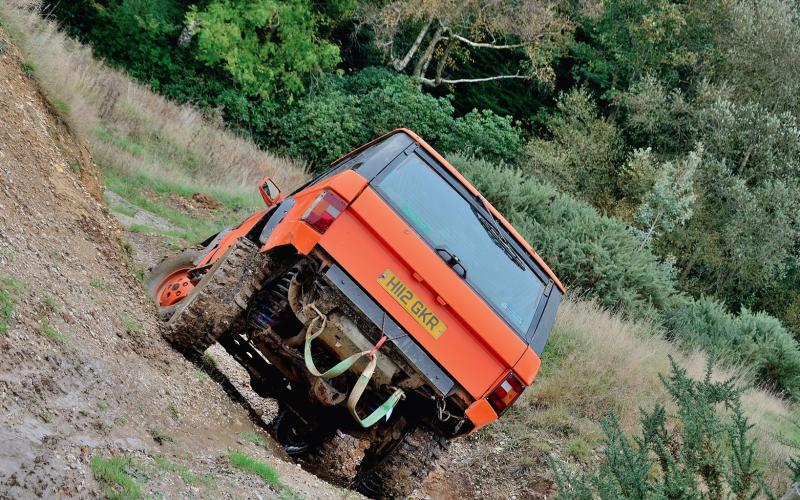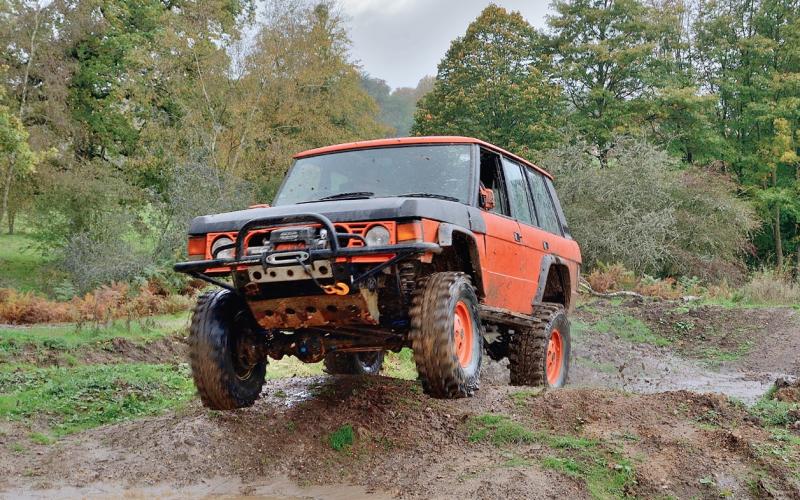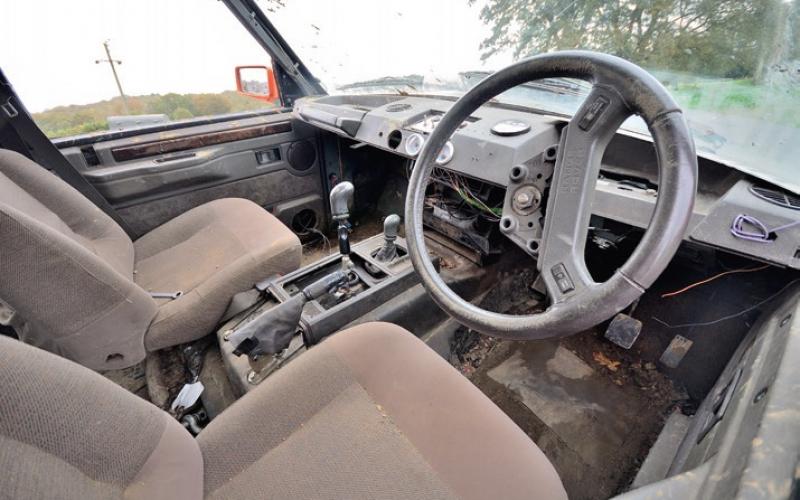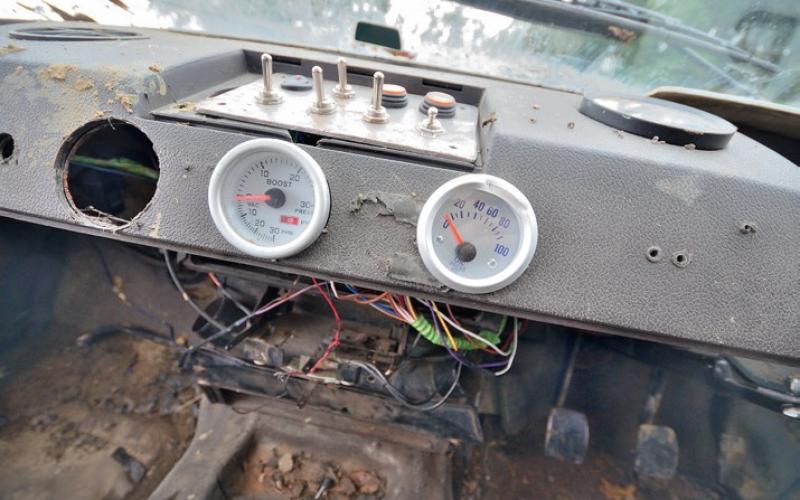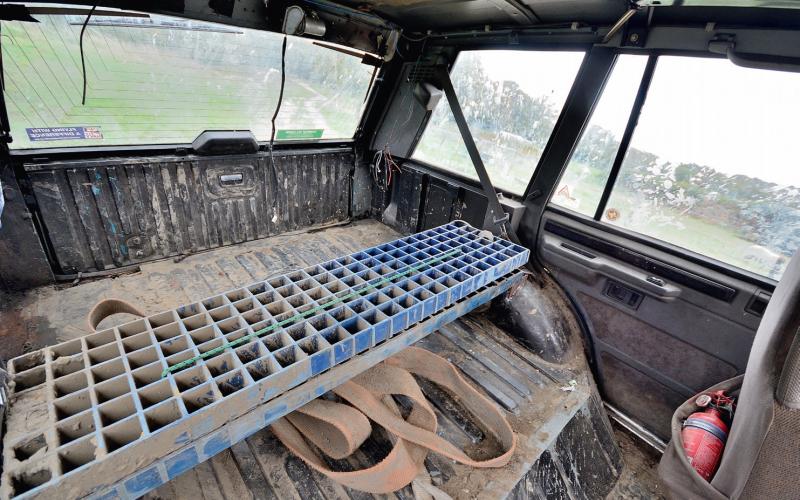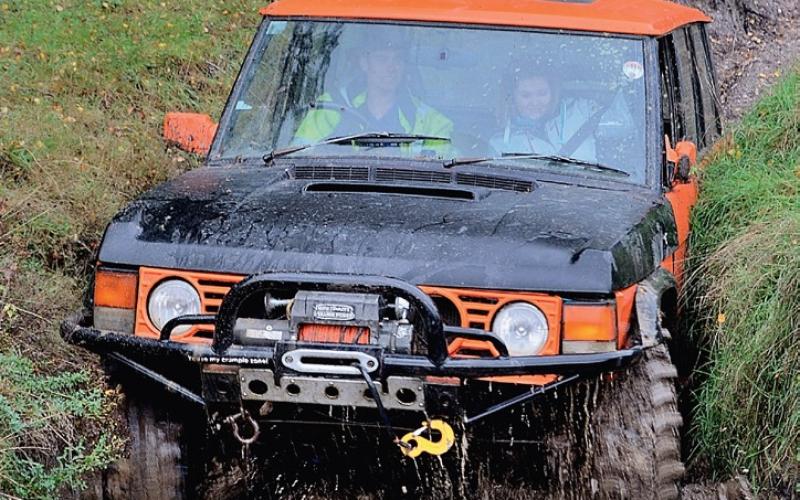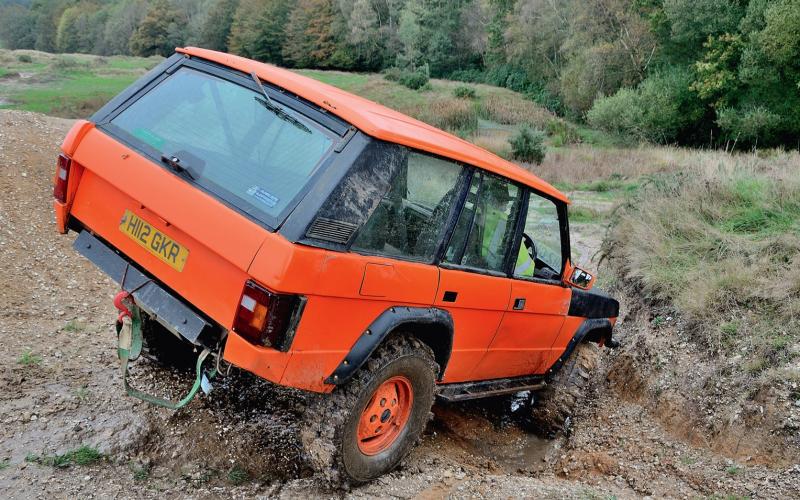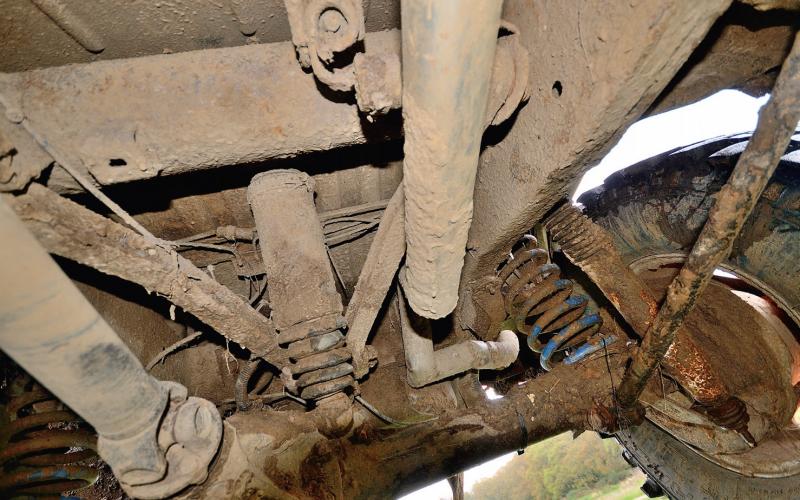 <
>
Range Rovers are prestige cars. Things of discreet elegance, they lofting their way along country roads with their occupants wrapped in a luxurious cocoon of leather and exotic timbers from shores far away.
Their exteriors are usually shiny, exuding rich tones with an immaculate finish. Inside, they carry more computer power than it took to put a man on the moon, all of it concentrating on making life just so elegantly perfect for those on board.
To a modern Range Rover driver, the notion of taking an old example of their prestigious vehicle and turning it into something that has more in common with a shed than a stately home is completely absurd. But these are people who have no idea what a Range Rover is really capable of.
The Rangey has become less of a truck and more of a car with every incarnation. But even the latest one is highly capable off-road. It's aided by a vast array of electronics, of course – but back in the day, all you had to do was shift the low box lever and the jewel in Solihull's crown would put on a dazzling show of all-terrain mastery.
That's why you still see original Classics being thrashed round playday sites every Sunday. Bruised, battered but still magnificent, these old warriors are more beautiful than ever in their own way. It's not the way Land Rover likes to do things these days, but if you're an off-road fan you'll get what I'm on about. Like live music or seeing a film at the cinema rather than at home, a 4x4 being used properly always looks good.
Hand painting the entire thing in bright orange, though? That's another story.
Actually, it's this story. Kieran Wheeler is the guy in whose hands this animated Range Rover gained its current, vivacious colour scheme. I was down at Muddy Bottom 4x4 last year when this lurid Rangey caught my eye (and the chances of it not catching your eye are slim and none).
Here is a guy that laughs in the face of getting stuck. Not because he doesn't, in fact he positively goes out to try and get stuck in different situations. The point is, though, when he does it he laughs.
When I first came across this orange Rangey, which would be ideal for promoting a well-known mobile network, it wasn't just the colour scheme that caught my attention. It was the fact that Kieran had four other Land Rovers winching, tugging, pulling and heaving as they attempted to get him out of a particularly boggy mess.
'It took four Land Rovers to get me out when I got stuck,' laughs Kieran. 'That was fun, and it also ended up with us snapping a synthetic rope. And even after the four Landies got me out, I decided to drive off through a bog and, lo and behold, I got stuck again! What a day!'
So, orange, right?
'Yeah, the Range Rover was repainted in the brilliant orange by my brother and myself over a weekend. It had originally been green,' says Kieran. It certainly isn't the colour of anything you'll find in the countryside of Britain anymore. Kieran must have a bit of fashion sense, though, given how the synthetic rope for his Britpart winch and even the familiar Range Rover alloys have been decorated with the same brush.
However, I doubt that many interior designers would think much of what Kieran has done to this Classic. Seats… you only need to count to two for those. Clearly this is not the vehicle you're going to chauffeur your friends in anymore. But that's beside the point.
What Kieran has done is make this Rangey lighter and simpler, and essentially he's just stripped it out for having fun in. He got towed away by a Freelander after these pictures were taken, because he came in to land after a yump and clattered the sump into the ground… cue the white flag.
If you're lucky enough (or brave enough, depending on your stance) to sit next to Kieran while he's doing his thing, you'll notice some mud, some more mud and possibly the stick poking from the transmission tunnel that signifies this is no longer some automatic cruising vessel. It's the LT77 box underneath now, with a trusty 200Tdi at the helm. Although the Rangey started out with the 3.9-litre V8, a 6.5-litre GMC turbo-diesel lived and breathed under this bonnet at one stage – but that got ripped out, along with most other things, once Kieran came and bought it.
'The Classic is not a daily driver,' Kieran reveals. 'I've had a bobtailed Range Rover V8 previously, which I rebuilt and customised from standard myself when I was 14. I have had a few Discoverys in the past, too, which have always been modified for off-roading and playing in the floods.'
Floods? Even the average Land Rover owner might sudder at the word. In all honesty, thoughm having placed a 200Tdi into the Classic lets Kieran sleep pretty soundly at night when it comes to the prospect of water. It will certainly see him through more fords than the original V8 would have, anyway.
'Now I have a Discovery 200Tdi as my daily runner,' he continues. 'Of course, this has still been modified too, slightly. With the Range Rover I tend to just go playing in it and go messing around with friends at pay and plays.'
All the changes Kieran has overseen are through his own oil-covered hands. Because, as he rightly says, 'that is where all the fun is.'
Having started building his first bobtail at 14, when the average yound lad's hands are normally covered in something but it's not oil, it's no great surprise to hear how he was introduced to the 4x4 lark. 'My father got me into off-roading. He took me along with him one day and let me take one of his many Land Rovers for a spin. I couldn't get enough, and as soon as I could drive it was all I wanted to have.
'This whole project was done in stages as I have been tinkering with it non-stop to get it to how I've wanted it to become. Whatever I thought it needed, I have added, and whatever I thought it didn't need was swiftly removed.'
The interior is actually one area where Kieran feels he could probably have done better. Maybe there are still too many doors connected to the body for his liking? Like any Land Rover, anyway, it's still got some more fettling on the horizon: Kieran feels a change on the radius arms and trailing arms would better fit the 4" lift kit it has. As if it needed to stand out any more in a crowd, eh?
I'll tell you what this Range Rover is, though. It's a brilliant example of what the 4x4 world can bring out in people – the will to customise and personify your vehicle, stamping your very own mark on what is already a great truck.
You may well have been reading this while thinking that the colour finish under the bonnet of your own truck is better, or that there's nothing wrong with a Range Rover that couldn't be fixed by buying a Jeep or Toyota instead. And you could be right, you could be wrong.
But who cares? Just see this lairy great monster of a thing, watch what Kieran does to it off-road, and smile. Each to their own, and long may it continue.
Share this article