The Green Shoots of Recovery
Originally Published: April 2016
Words: Mike Trott
Pictures: Mike Trott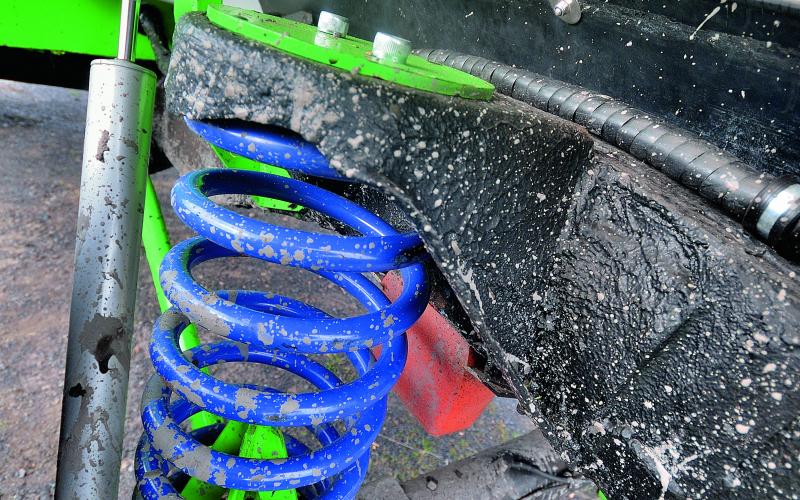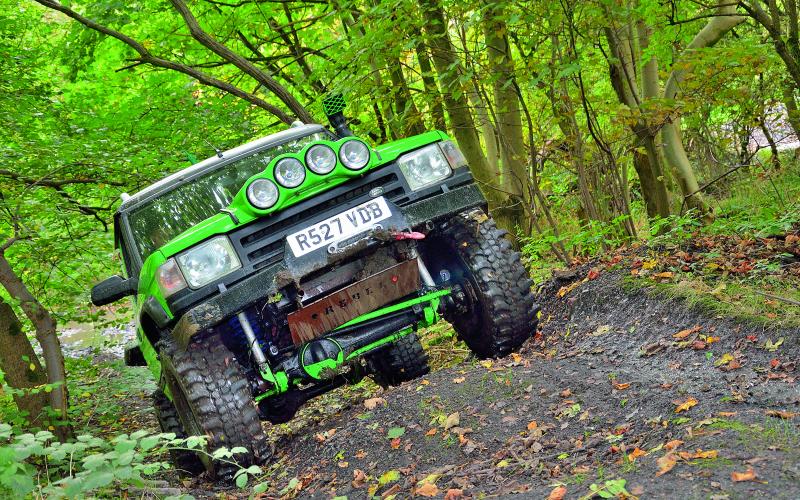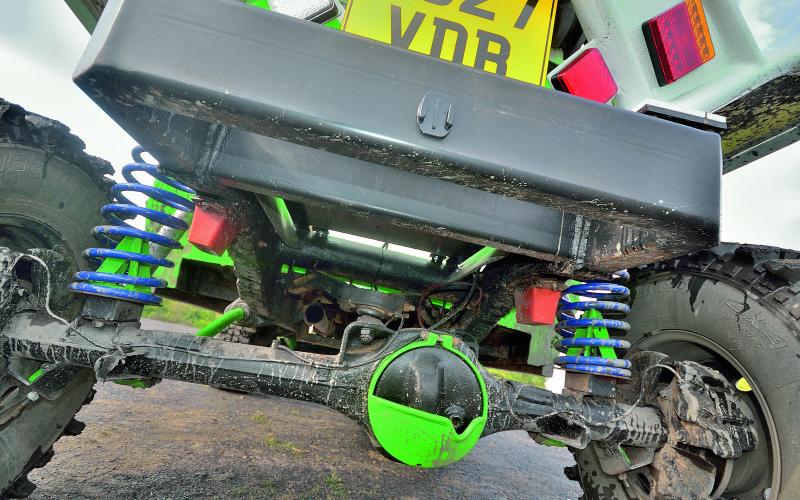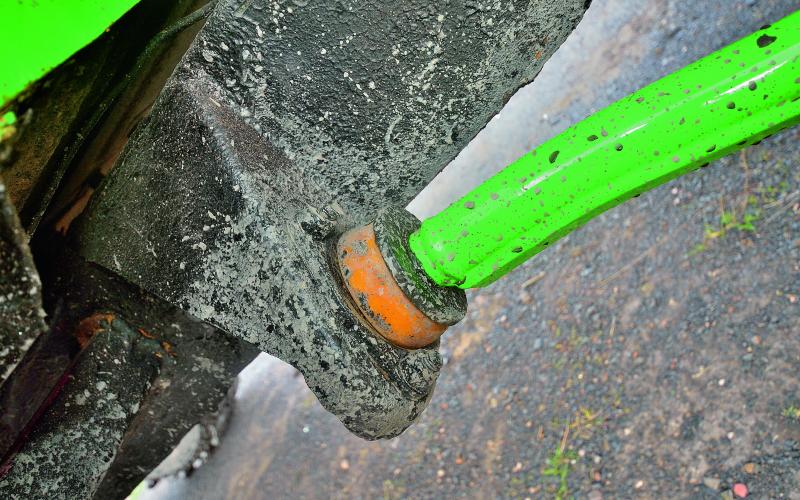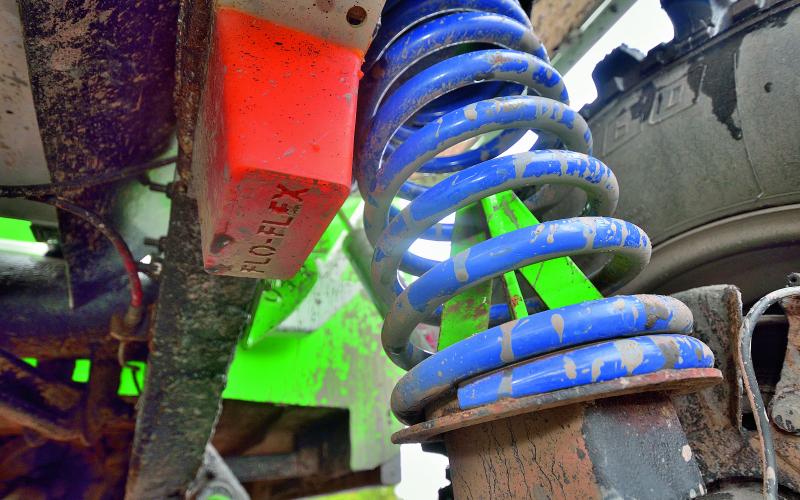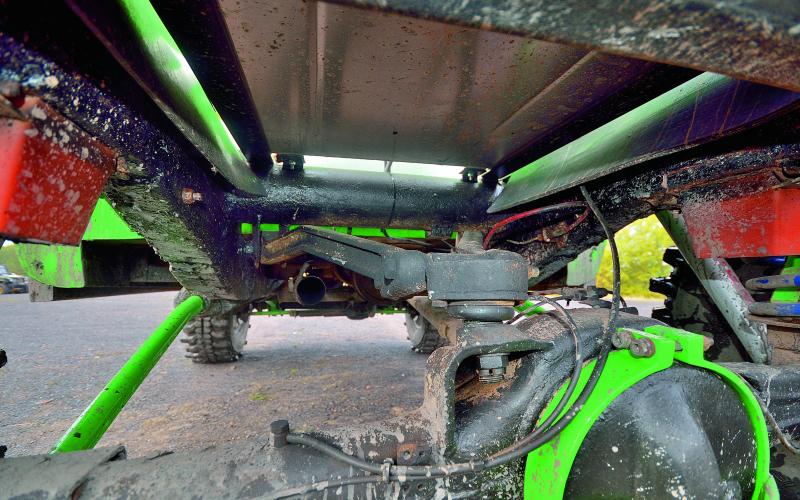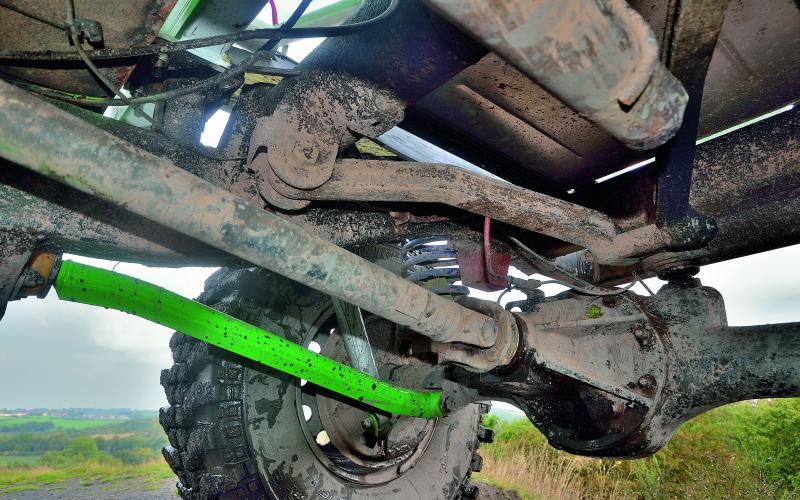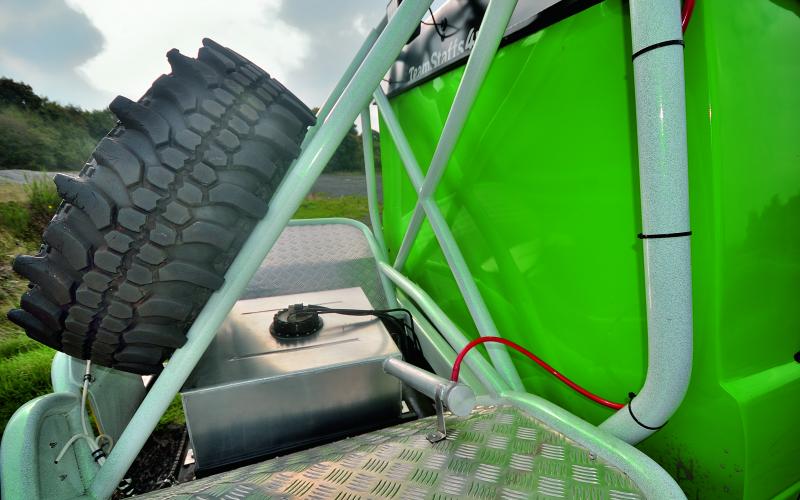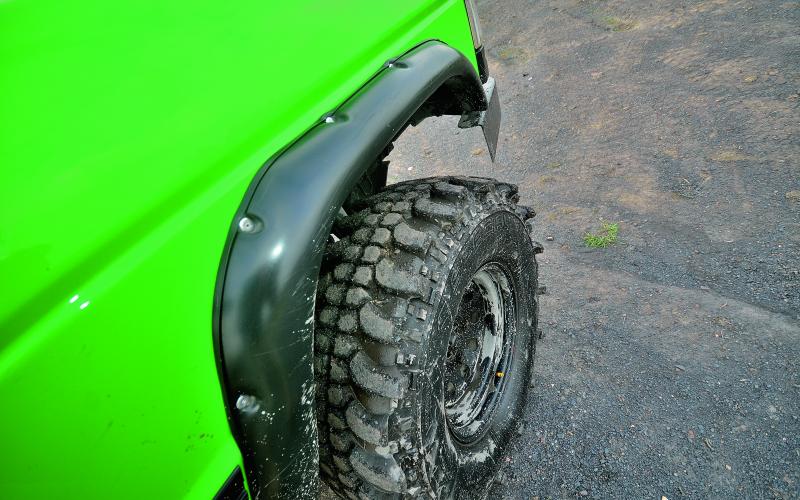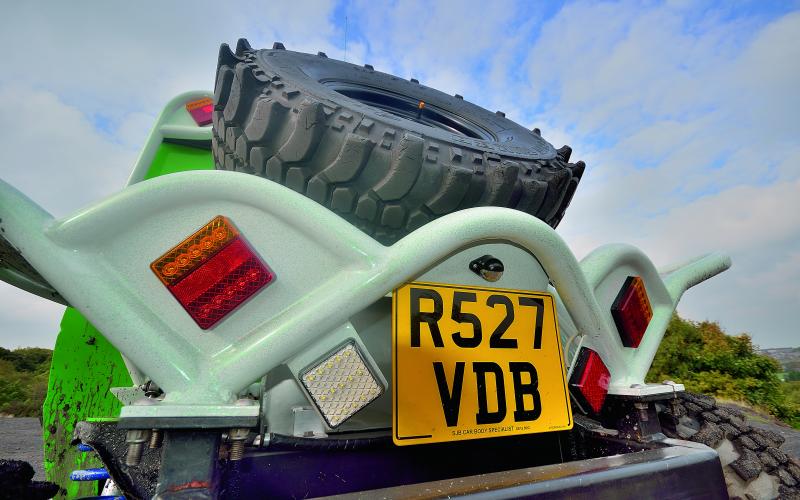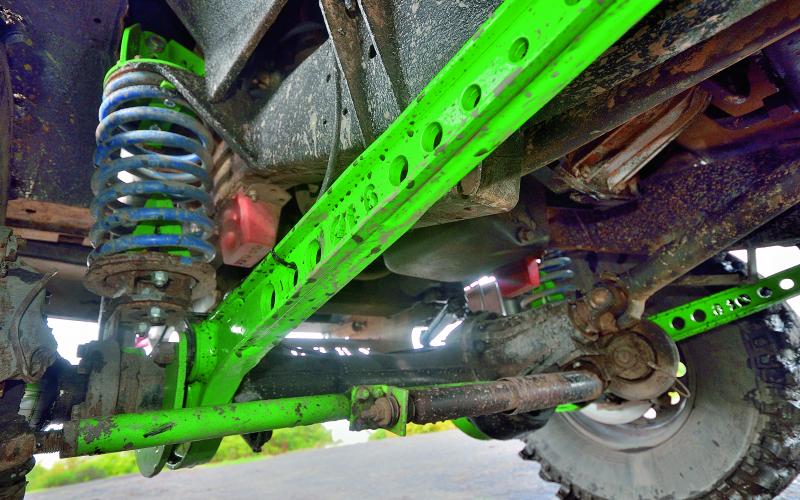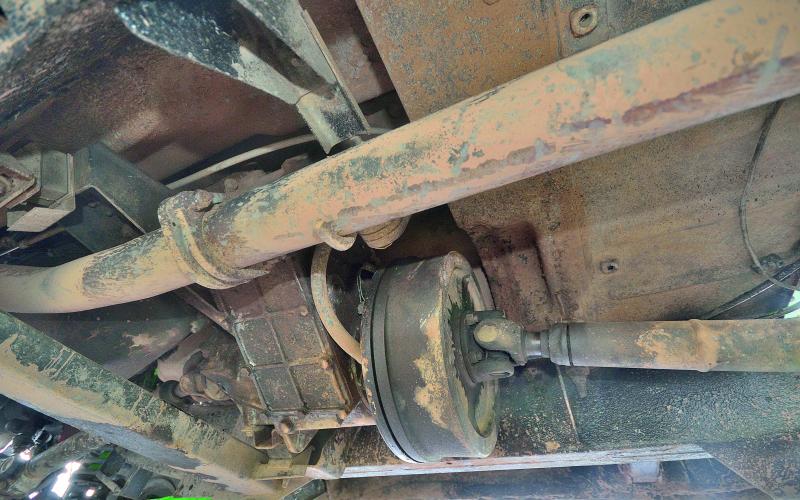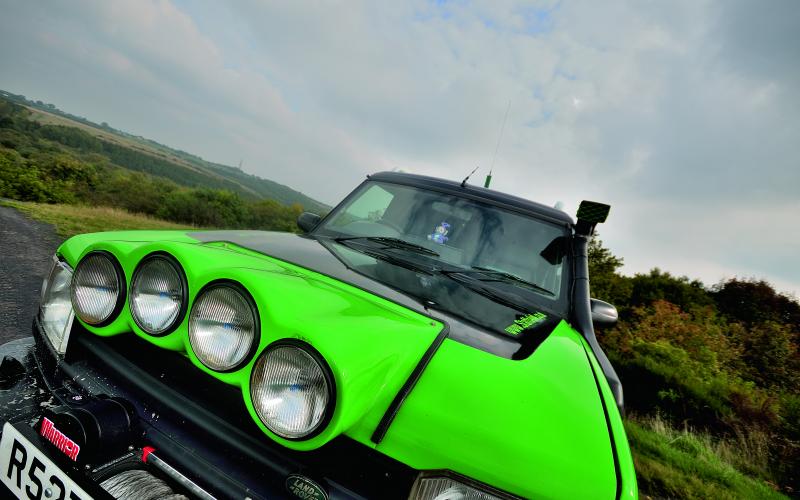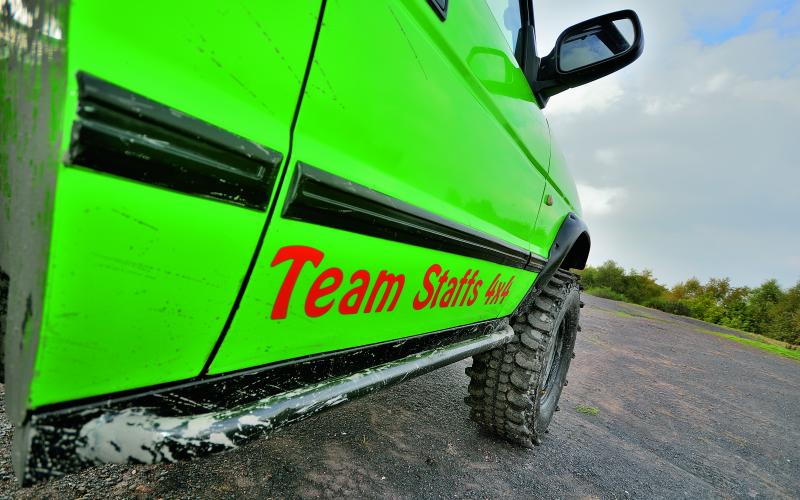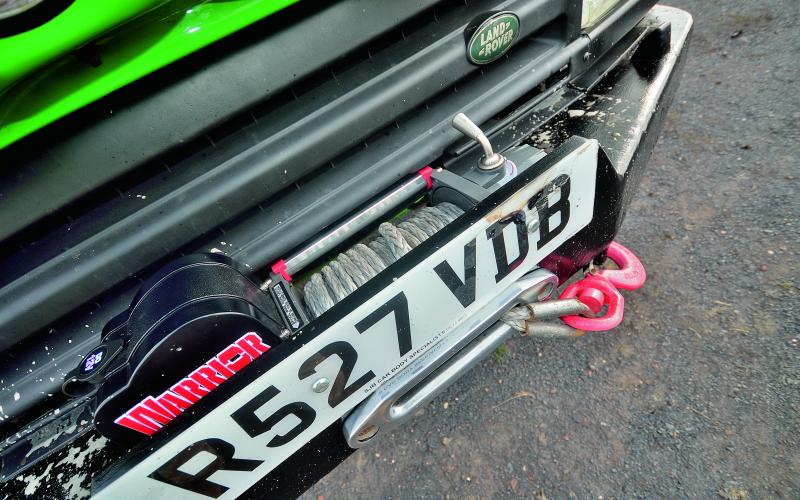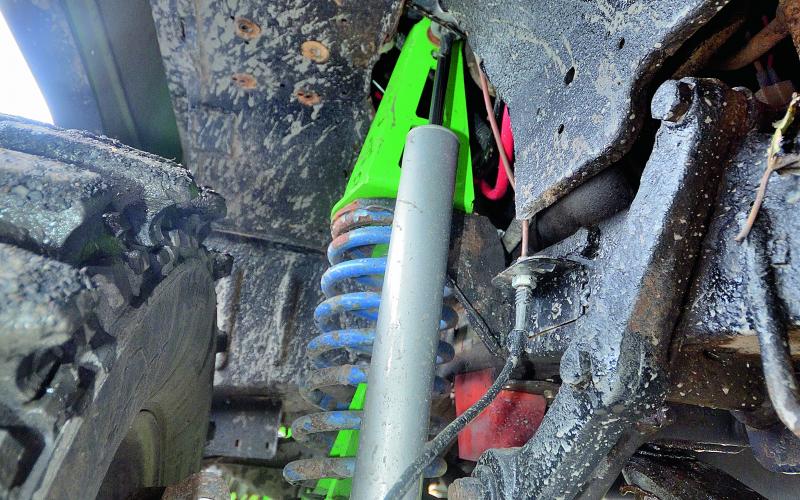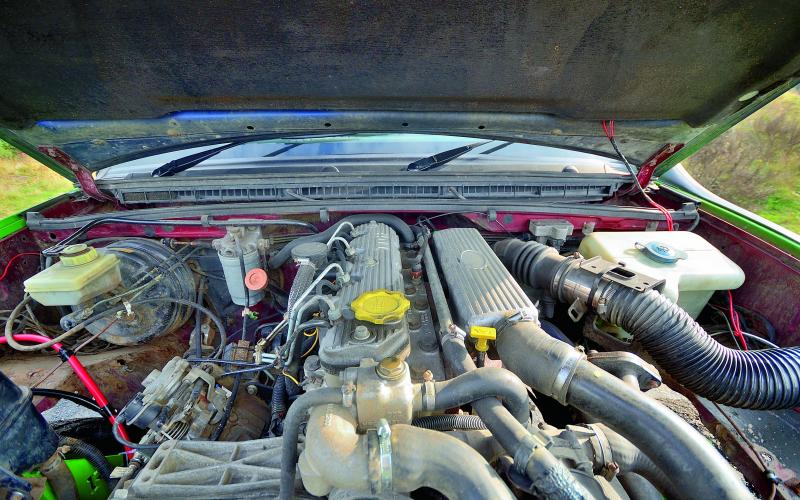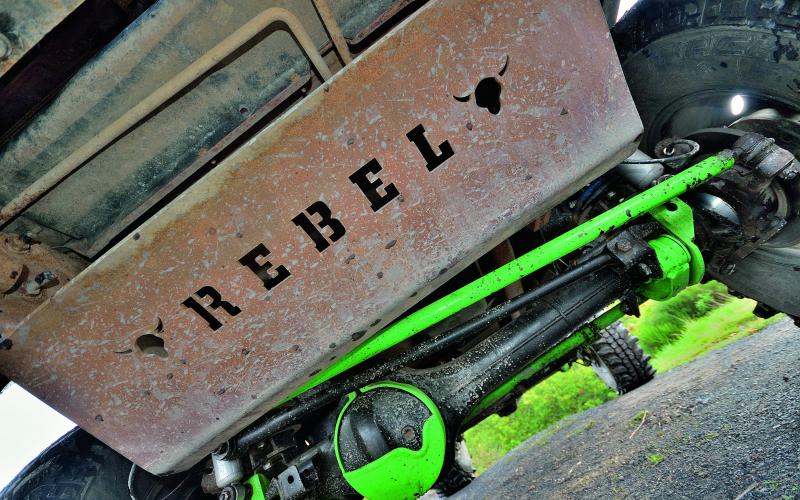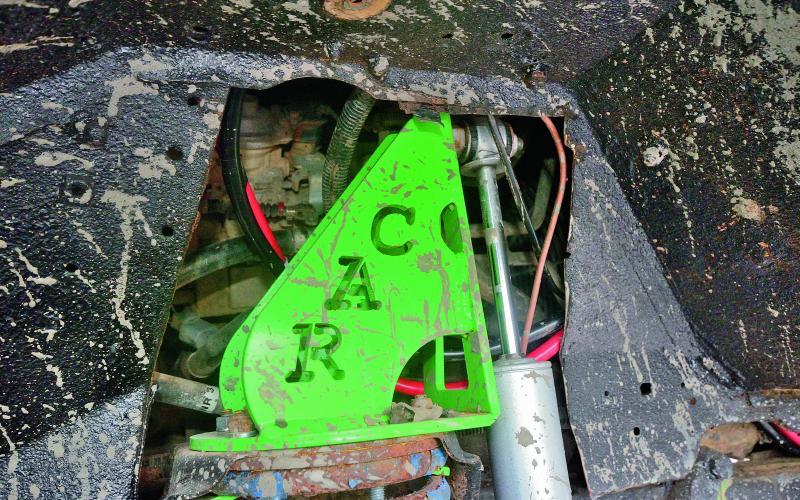 <
>
Andy Fleming bought a 'smashed up' Land Rover Discovery – then set about smashing it up some more. But then one day, with its back body starting to rot through, he popped out to the workshop for 'a little play about.' A few hours later, what was once a bland burgundy wagon had embarked on what was to become a long but triumphant mission to recover its former glories.
It's a long, long time since the Land Rover Discovery 1 became a favourite with off-roaders. It's not quite in the same league as a Defender, but it's far cheaper to buy – as well as being far better equipped and more comfortable to drive on the road.
Compared to a 90 or 110, you also have the benefit of not having to drive with your legs wrapped around your head and your elbows bashing every lamp post you pass. But while the chassis on a Discovery 1 is usually a fairly solid and durable unit, the body can be a pitfall of disasters.
For a few years, Andy Fleming was happy to run a lime-green Discovery on a two-inch lift which looked like… well, a Discovery really! The rear body was starting to go, though, and more and more people suggested dealing with it by going down the trayback route.
Sure enough, Andy soon found himself in the workshop. 'I just thought I'd have a little play about with the truck,' he recalls. 'Three and a half hours later, half the truck had gone missing! I immediately got that thought of "Have I done the right thing?"'
In those few hours, Andy had lopped three feet off the rear of his D1's chassis and set in motion what would become a seven-month project towards the state in which you see it now.
It wasn't in the best shape when Andy got it, either; in his words, it was 'a bit smashed up'. It wasn't so bad that he didn't even give it a second glance, though. His previous D1 was reaching the end of its life and, having only been with manuals previously, he got on the auto rave with its replacement.
'It's nice having an automatic,' he says now. 'But I'm still not convinced that autos are the right way to go. I'm toying with the idea of switching to a manual again, but there's always pros and cons for both.'
One decision that has always been assured was carrying the old engine over from his last D1. The metallic-
burgundy-turned-zesty-green Discovery may only have been bought for £400 in 2011, but Andy put his heart – and wallet – into the engine he ran in his previous Disco.
This was a 300Tdi, but no ordinary example of the breed. You can see why Andy wanted to keep it – having given it to the guys at WBH Performance in Lincolnshire, he got it back with new valves, an uprated intercooler, silicone hoses and even a full port and polish. The EGR valve was removed, too – and the results have spoken for themselves.
At the time of the work being completed, Andy's Disco was putting out over 145bhp and 240lbf.ft of torque. It could do 50-70mph in less than 9 seconds and 0-60mph in less than 13! Not the sort of figures that get you on the wall of fame at Santa Pod, but for a lifted two-tonne off-road animal it's a pretty useful turn of pace.
Given the fact that all cost the best part of £1900, we reckon Andy's made a good decision to keep hold of the engine for his new Disco.
Further down the drivetrain, the auto box is mated to a 1.4:1 transfer box from a 90. And because it is an automatic, there is no flywheel.
There is, however, a flex plate. The latest in a long line of flex plates, in fast. And the last. 'I was snapping the flex plate because of the amount of torque going through the gearbox,' admits Andy. 'So I fitted an Ashcroft plate, which is thicker and uses better materials – and I've had no problems since.'
Nor has he had a problem with the Ashcroft limited slip diff in his rear axle, although he thinks it may be time to get one on the front too. The Disco now runs on a four-inch lift, with 12" travel shocks on the front and 15" units on the rear.
These are the specified shock lengths for the RAC Twister Kit that helps generate some pretty phenomenal articulation front and rear, helping keep a set of 285/75R16 Insa Turbo Special Tracks pressed to the ground.
It's a great truck that Andy has spent many hours working on, along with the help of one of his friends, Simon, who runs SJB Car Body Specialists in Burton-on-Trent. Simon is actually the brains – or the Picasso – behind the disturbingly bright green aura of Andy's Disco.
'I'd asked Simon to paint it green for me,' says Andy. 'I was in London at the time, when I got a call from him saying it was ready to pick up. I went to collect it and saw it for the first time… I said "Wow, it's a real sunglasses green!" And Simon just replied "Well, it's green like you asked for!"'
It turns out he'd decided to use a Honda motocross green paint. Indeed, when Andy travels to some of the many Land Rover shows about this country, there aren't many people who walk past without noticing.
Being noticed is partly why Andy upgraded to Discoverys. Originally, he had a convertible Suzuki SJ. He was into his shooting, but as the winter drew closer, someone suggested a switch to laning. Happy to try most things, Andy went out with a club, saw how big and impressive the Discos were and decided on the spot that he needed to jump on the Disco bandwagon.
Now a three-Discovery veteran, Andy runs the Staffs 4x4 club with his friend Andy Guest, and gets plenty of help from his pals Darren and Amanda.
It's the community vibe that has been the main reason for Andy's continued participation in off-roading. Mark my words, there's no holding back when the Staffs 4x4 group get going on the banter front; there wasn't a dry eye in the house when Andy got stuck at Silverdale during our photo shoot!
Nonetheless, they'll always be there to pull each other out. '99% of people in the Land Rover world want to help you and it just seems like one big happy family,' explains Andy. 'When you've got a good club with great members, it makes a real difference.'
As for the differences on Andy's truck, it's gone from being a boring, weathered old thing to a vibrant off-road tool – which must say something about Andy's own personality.
He's not finished with it completely, either, as a full challenge front end is on the horizon, along with a few more tweaks like that front LSD and a rear winch to slot into the space ahead of the crossmember. But although there's no such thing as a finished project, this Disco is getting pretty close – what started as a little play in the workshop has at last come to fruition. And this is one formerly tired old Disco that's definitely showing the green shoots of recovery…
Share this article