Spot The Difference
Originally Published: March 2015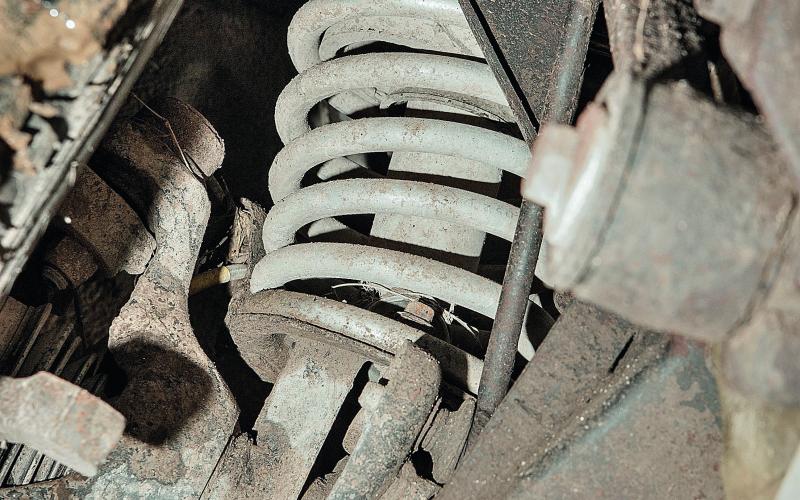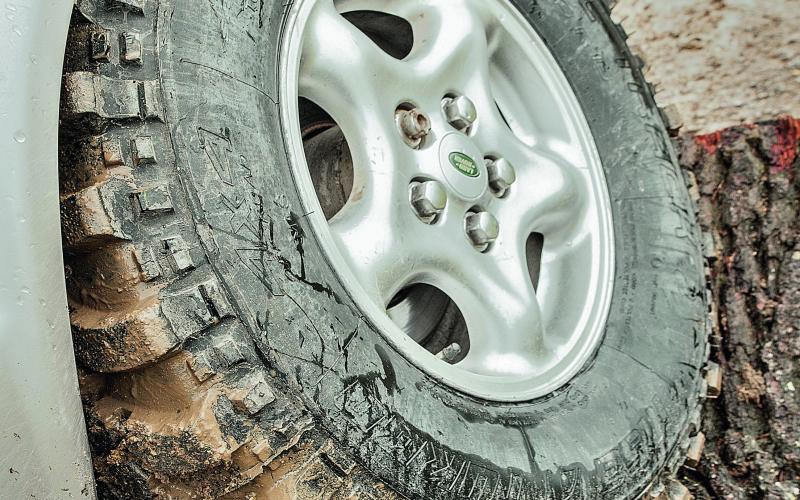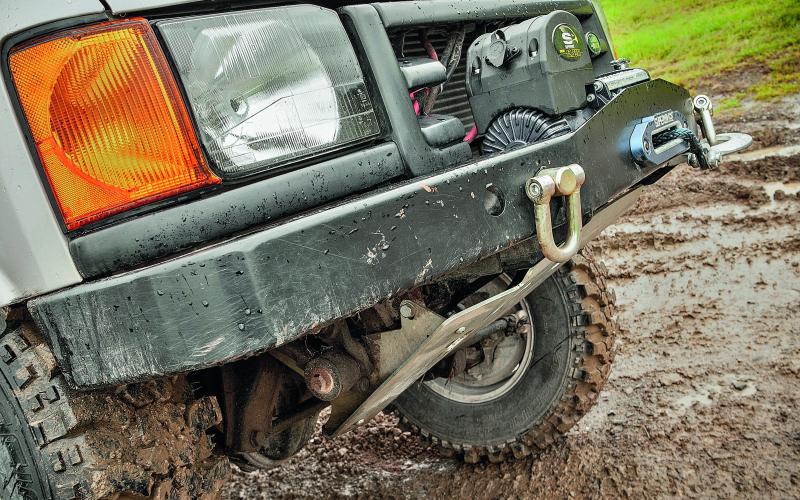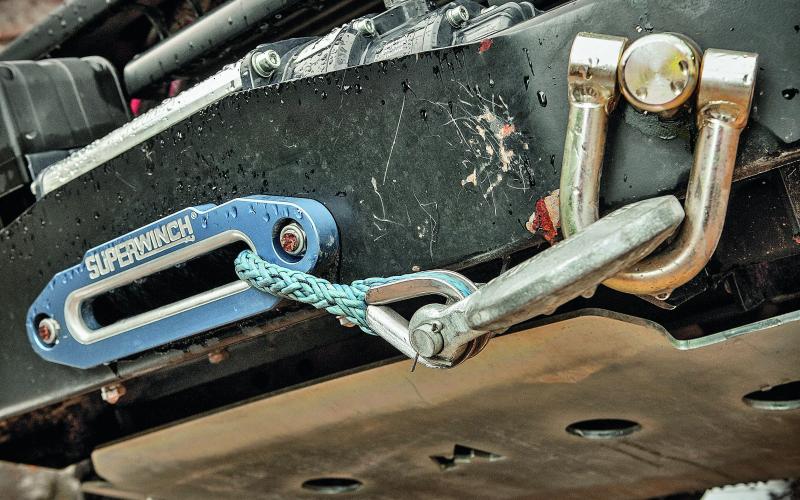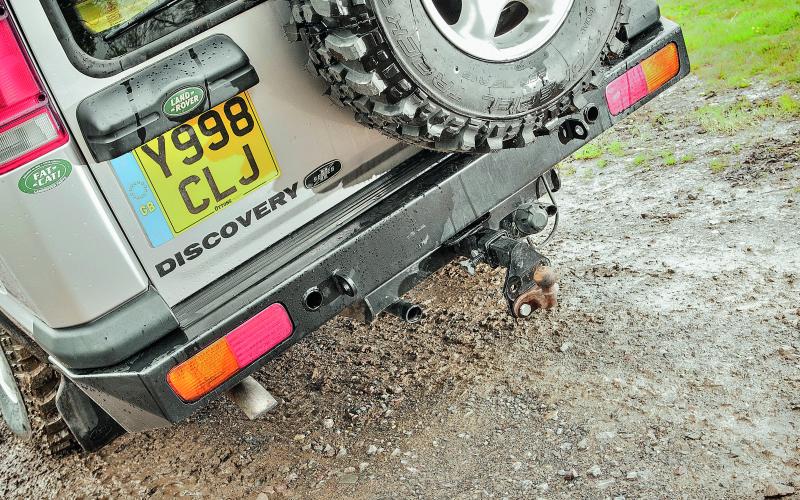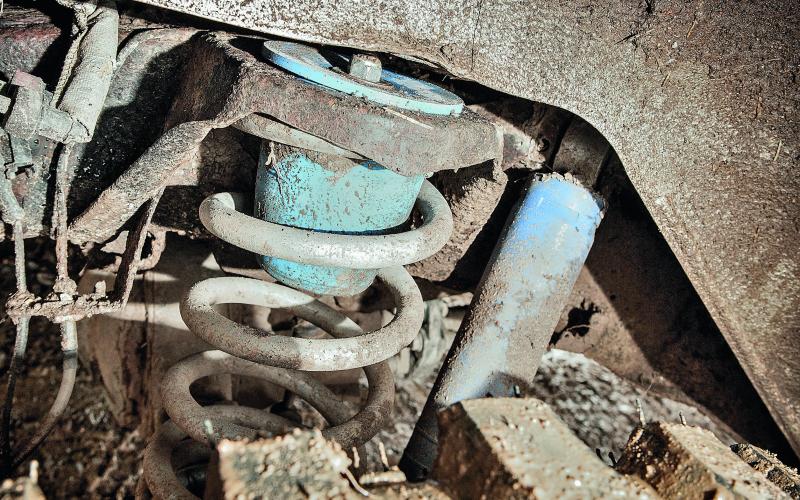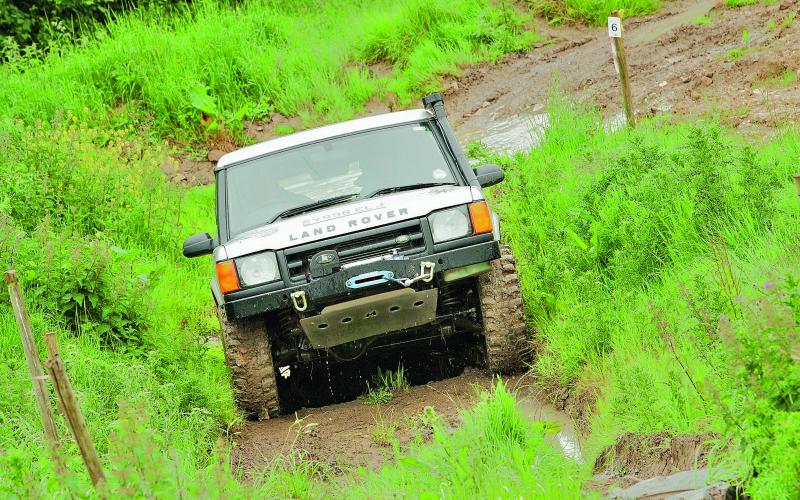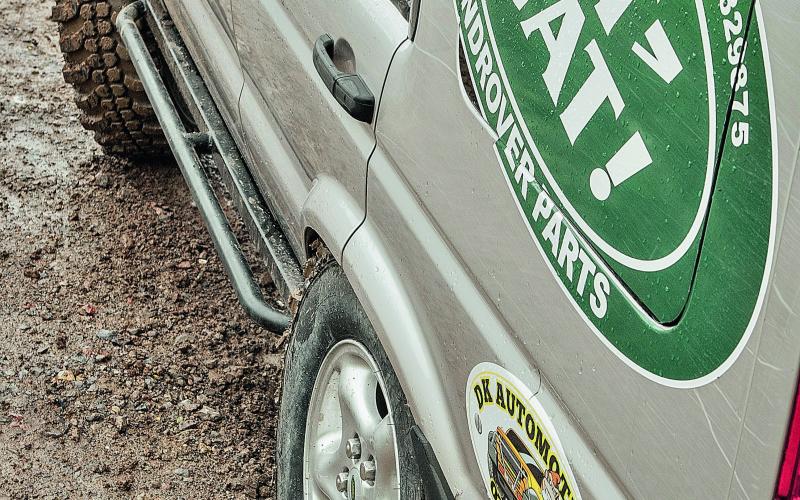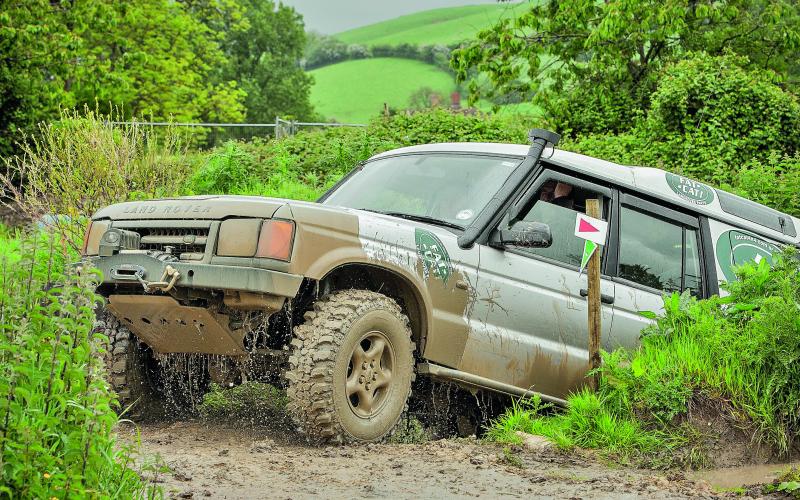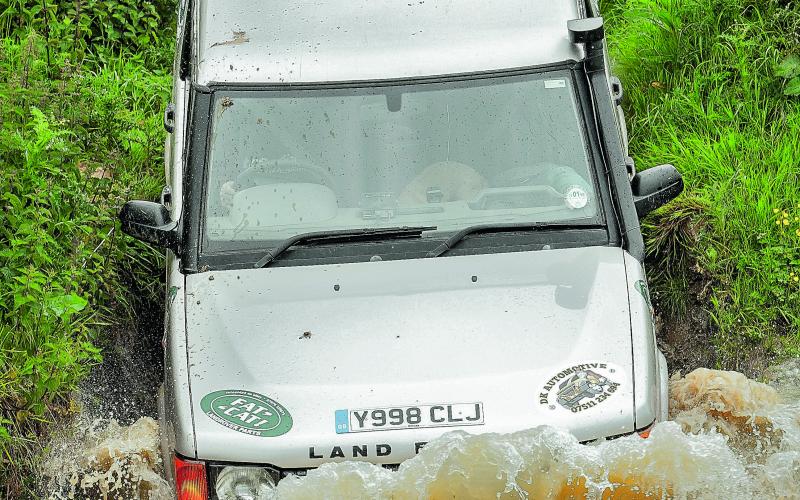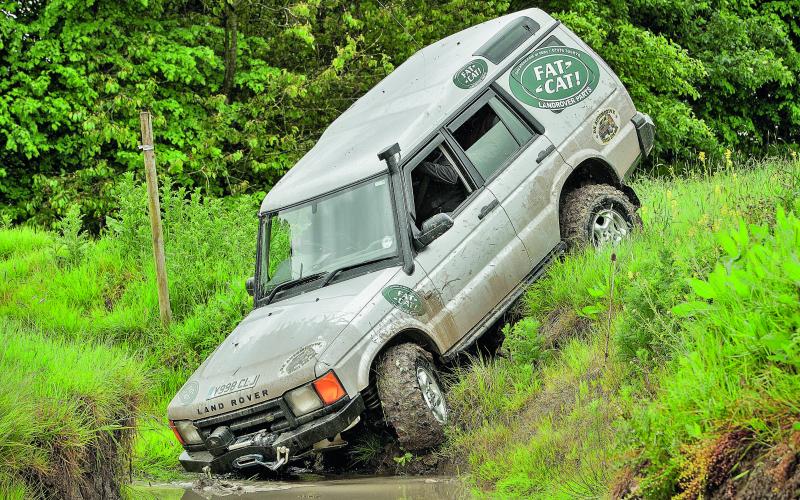 <
>
It's not rocket science as to why we see so many Land Rovers about in Britain – it is their home, after all. While this may not be revolutionary news to you, it's still quite amazing to think that no two modified Land Rovers are ever entirely the same.
'Rubbish!' I hear you say. But consider this… no two people are the same, either. Even when you come across identical twins, are they ever really 100% the same? Nature might have made them that way, and their parents might decide to do the same, but as they grow up they'll each take on their own traits and you'll be able to tell them apart from the way they dress and act, the haircuts they get, even their taste in piercings and tattoos.
The point is this applies to 4x4s, too. Not when they're lined up at the factory gate waiting for a transporter to take them to their first owners, but once those owners and several more have all stamped their own unique personalities on them.
This is apparent in the simplest of things, like how many miles each vehicle has covered, how frequently they've been washed, polished and vacuumed, whether they've had dogs living in the back of them and, of course, how often (and how vigorously) they've been used off-road. That's why no two used cars are worth the same – and why no two modified 4x4s will have exactly the same story to tell.
There are two guys out there, though, who wanted exactly the same off-roader in their lives. And aside from the small matter of each truck being different colour, to all intents and purposes they've achieved it.
So, we have here two examples of the Land Rover Discovery 2. One is orange, the other silver. So they're easy to tell apart. Unless you're colour blind, at least, in which case you've got precious little to go on.
Shane Penfold owns the orange Disco, while Steve Harris owns its silver twin. Both Land Rovers have heavy-duty this and Terrafirma that, and they're both very happy when exploring the lanes of Somerset. As anyone should be. So, what is it that makes them different to a standard D2 – and similar to each other?
Well, for starters they were built by the same people – Shane himself, from Fatcat 4x4, and Dave Knapp of DK Automotive.
'I'd seen Shane's, what that could do and the flexibility of having the D2, and decided I wanted one too,' says Steve. 'I've known him for some time and he's done plenty of work for me on previous vehicles, but never a full build before.'
Among the list of current and former vehicles for Steve are a Range Rover Sport, a BMW X5 and a Toyota Hi-Lux Invincible. Safe to say his interest in 4x4s goes beyond just off-roading, then – and indeed, his Disco 2 is simply a laning toy.
Shane on the other hand uses his for everything: work, towing and laning – and, once it's completely 'knackered', this Discovery will be moved on to trialling.
'Mine was the guinea pig really,' explains Shane. 'I went for a Disco 2 because you can get a lot more performance from it over a D1. Put a PSI chip in, remove the EGR and whack in a big intercooler and you have instant power!'
The intercooler is one of the few differences between these two Discos. While Steve has an Allmakes intercooler, Shane has fitted one from Allisport – and his reasoning is clear.
'I may have built Steve the truck, but I wasn't going to let him outrun me at the lights!' Shane laughs. I think it's safe to say most people would do the same, but why the D2 craze anyway?
'A lot of the 200s and 300s have rotted out. The backs of some of the D2s can be pretty bad 'cos people dip them in the sea, but you can get replacements for them.'
Both the guys admire Defenders, but the Discovery provides a welcome compromise to overcoming some of the Defender's drawbacks. 'I'm a big guy,' explains Steve. 'I'm 6'4", and a Defender is just too small for me. The Disco is comfy to drive – in fact, it's about as comfy as you can get while beating yourself up!'
'I agree,' adds Shane. 'A Defender would be nice, but they're a bit too expensive still and you end up driving with your legs out the window!'
So the lads are content with their choice of toy, and it sounds like you'll have a hard job taking either Disco off their hands. Steve, who's so generous he even lets other family members use his favourite toy from time to time, says he'll keep this truck until it dies – so Shane must have done something right! 'There is nothing I'd change on it. I've had no issues – it's reliable, and a good solid truck that has got me to places others trucks wouldn't have.'
The orange Disco was completed three or four years ago, having been done over the space of six months or so. Steve's silver one was of course finished more recently. Both builds use one company's components almost to the exclusion of anything else – Shane is a Terrafirma dealer, and as you may have spotted his Disco is a bit of a self-propelled advert for the brand, but aside from this business interest he just rates them as a user. 'We've trialled and tested the shocks and springs, putting them through their paces and each time they have lasted. They're decent value, too.'
As we mentioned earlier, Steve has had a variety of 4x4s from all sorts of makers. Shane, meanwhile, has stayed predominantly with Land Rovers; as well as having the D2 as his daily drive, he also has a Tomcat to play in when the opportunity arises. Watch this space for a forthcoming article on that truck, too. How, then, does his do-it-all workhorse compare to the others he's owned?
'I have covered about 50,000 miles in the D2 now,' he answers. 'I'd never sell it, and if you ever popped a galvanised chassis under it you'd have one truly great vehicle. This has to be one of the better vehicles I've had – I wish I'd done it sooner!
'Previously, I had a Discovery 1, which I always kept standard and never really took off-road. Now I've done this one up I'd really recommend modding them.'
Jealousy can be a terrible thing, but if the guy with the truck is a mechanic – and a mate – you're in the hot seat to have one just like it. 'Dave and Shane had an open brief really on the build,' admits Steve. 'I simply said "build it to go anywhere," so they did!
'They kept me informed at the different stages and it's reassuring with the knowledge they have – they know what they're doing. I've seen some of Shane's race trucks too and once I wanted something built, going with Shane and Dave was an obvious choice.'
At present, fixing up Discovery 2s is still very much the trend (at least in Somerset). However, sooner or later the 1s and 2s of the Discovery world will become even more scarce and the likes of the Discovery 3 will be knocking on the door to your wallet, asking for you to consider them for a makeover.
I'm sensing a turning up of the nose will be the general reaction to that last sentence, but watch this space – because you'll be reading articles like this on the D3 before you know it.
'The D3s only need to come down another two or three thousand pounds and you'll start to see them being modded more and more,' says Shane. 'There's coil conversions out there even now, and if you replace the electric handbrake and the rubbish bushes then you're on to something. Hopefully, we'll have a project on one of them later this year.'
For now, though, these guys are more than happy staying with their Discovery 2s. While it may be difficult to differentiate much between this pair of Land Rovers, ultimately you just need to realise they're two of a kind – and that kind is simply two brilliantly capable Discos.
Share this article