Shape-Shifter
Originally Published: February 2009
Words: Tim Gibson
Pictures: Steve Taylor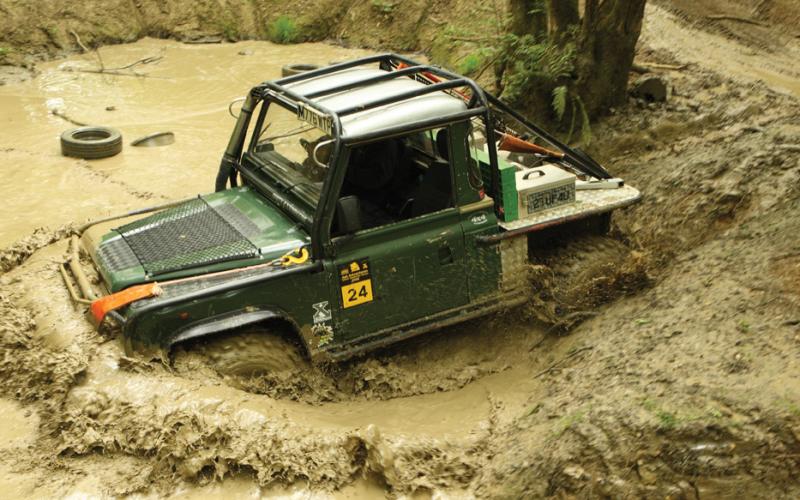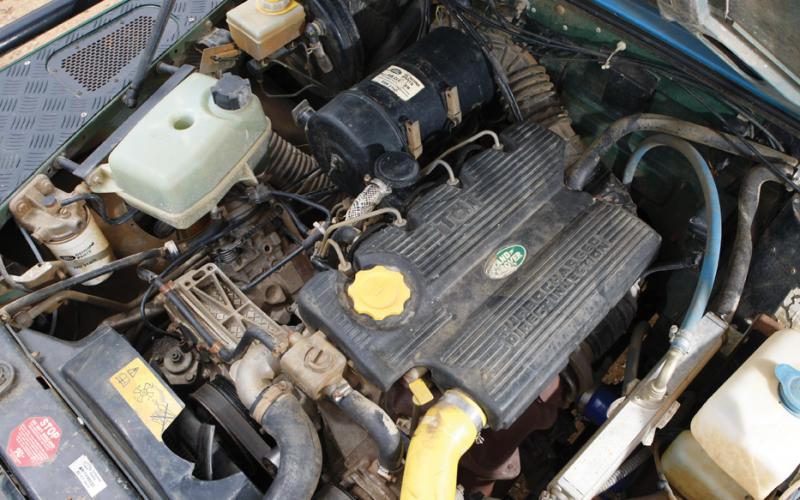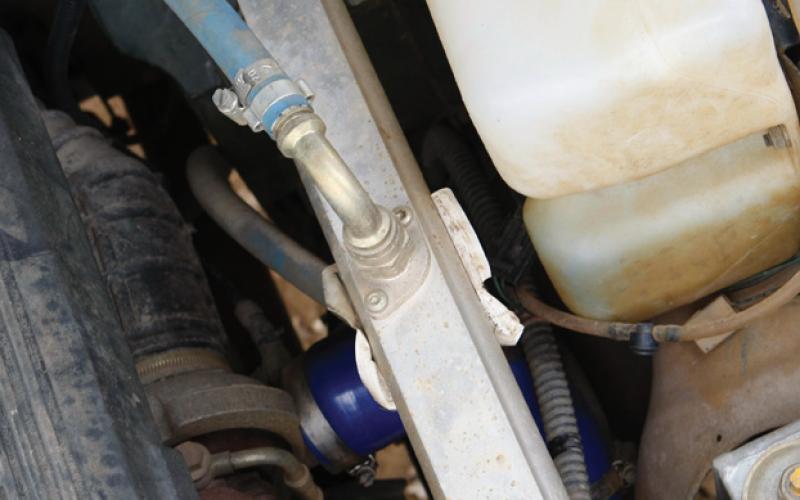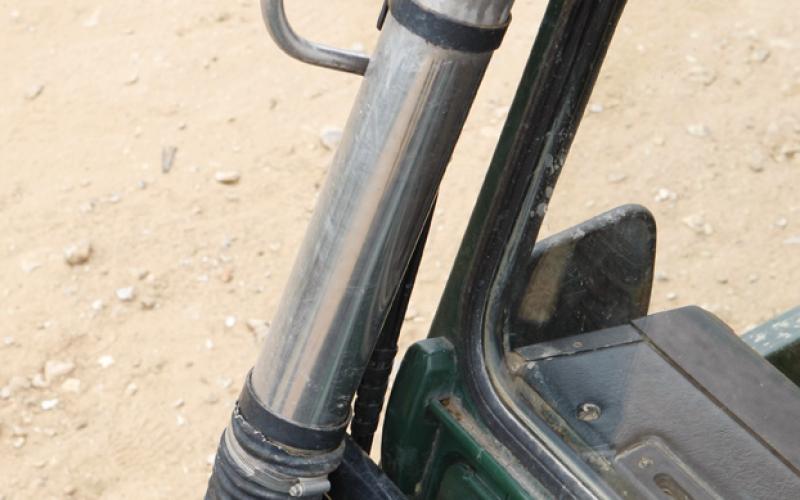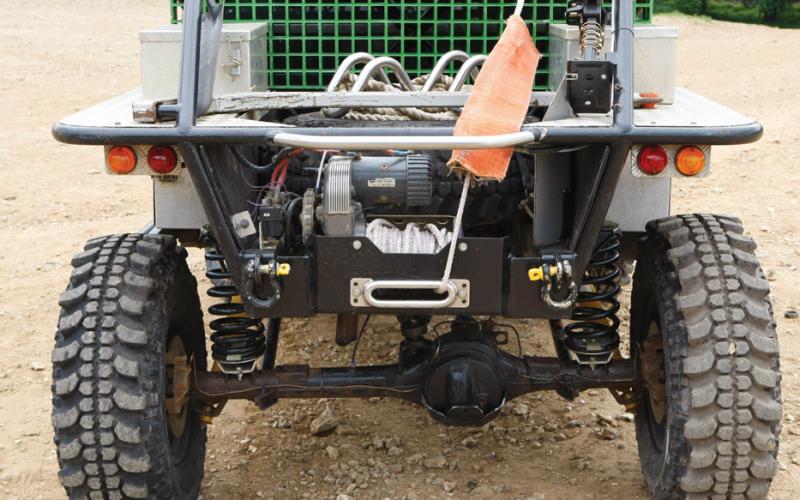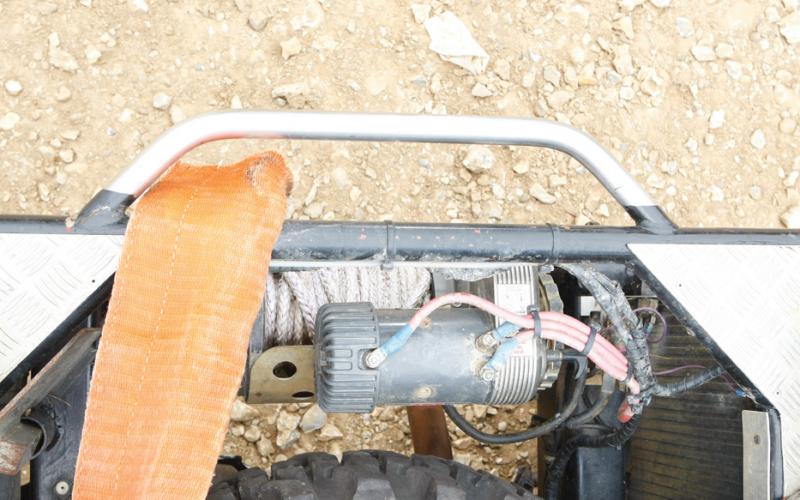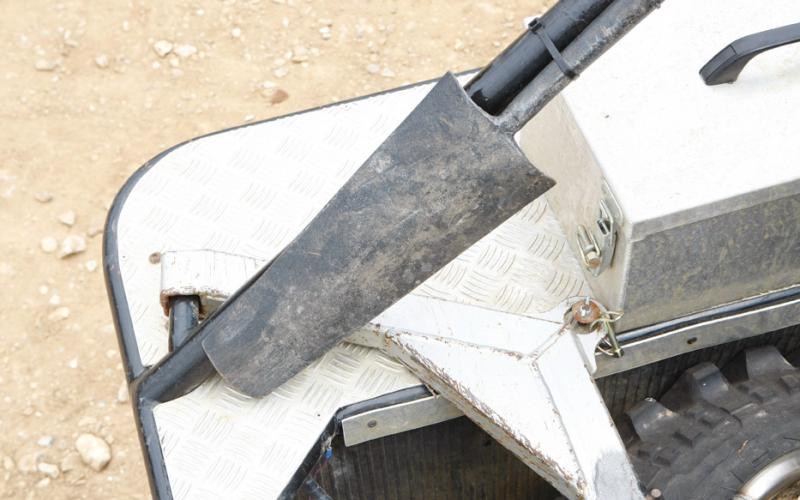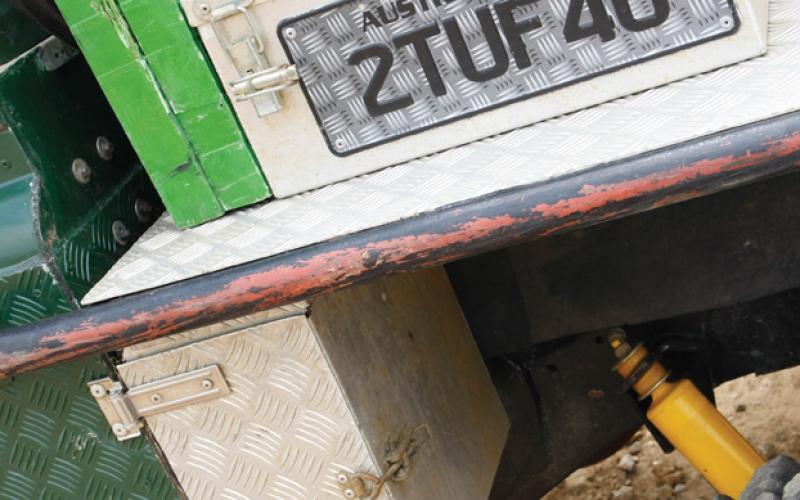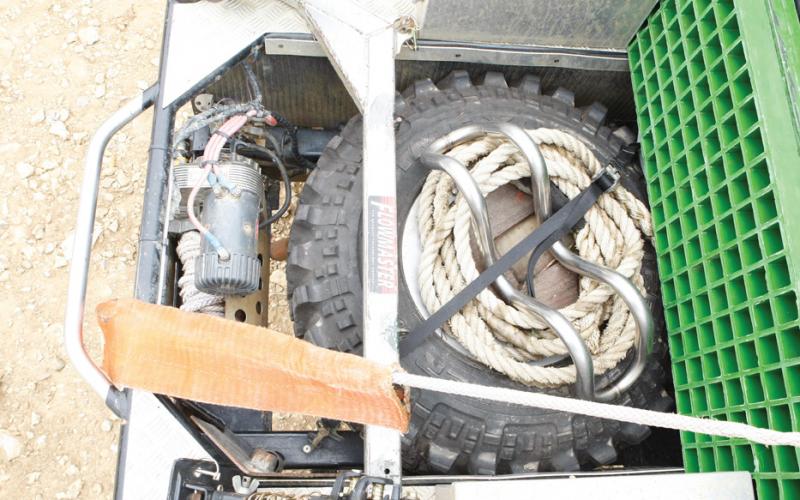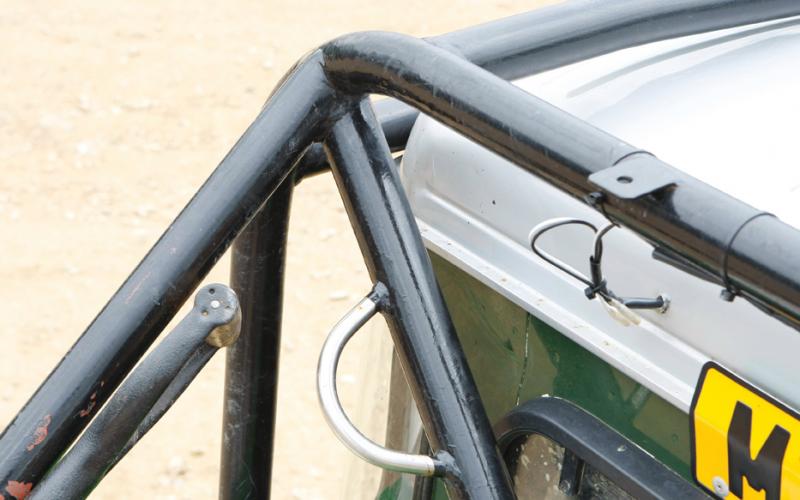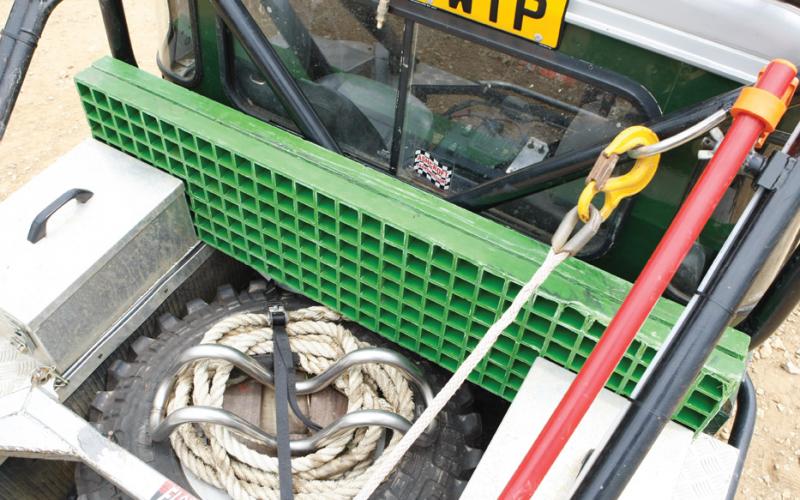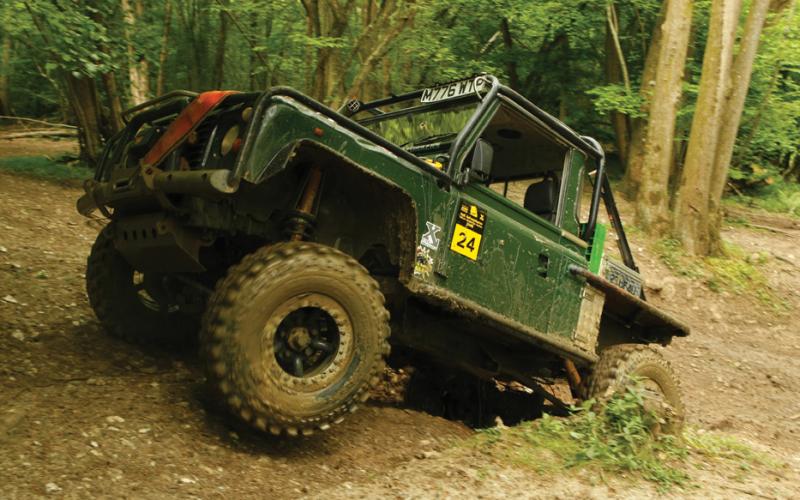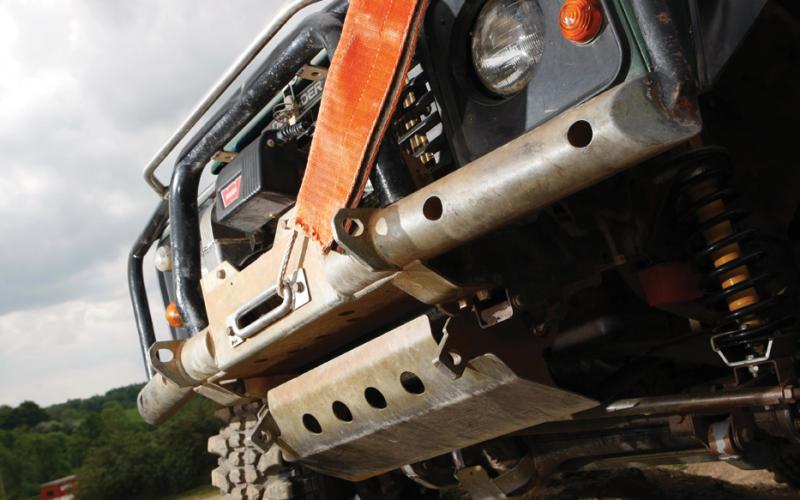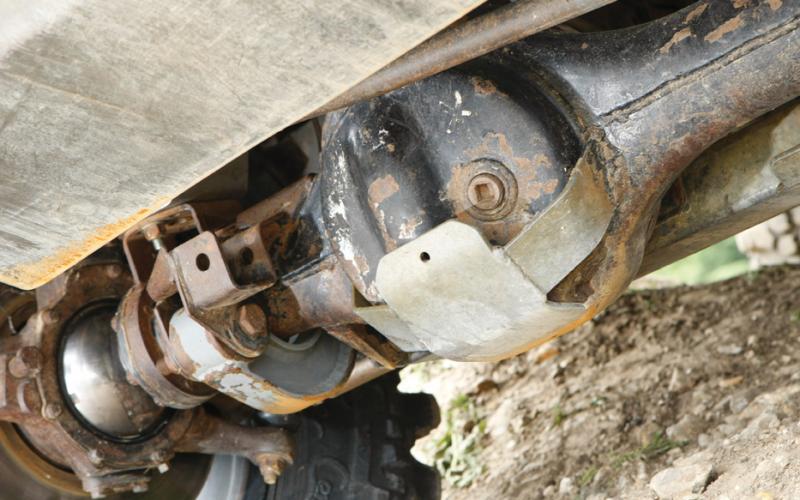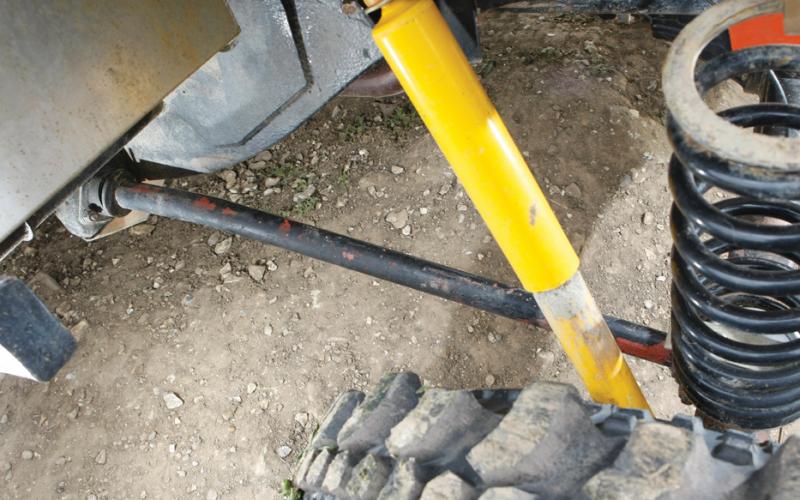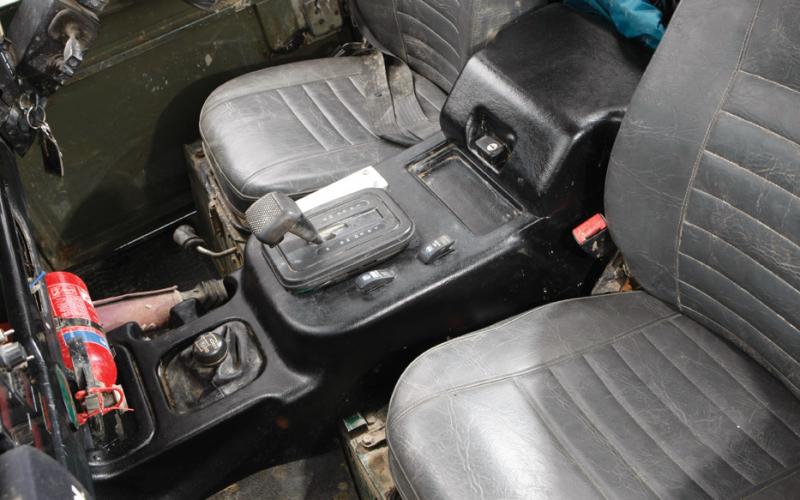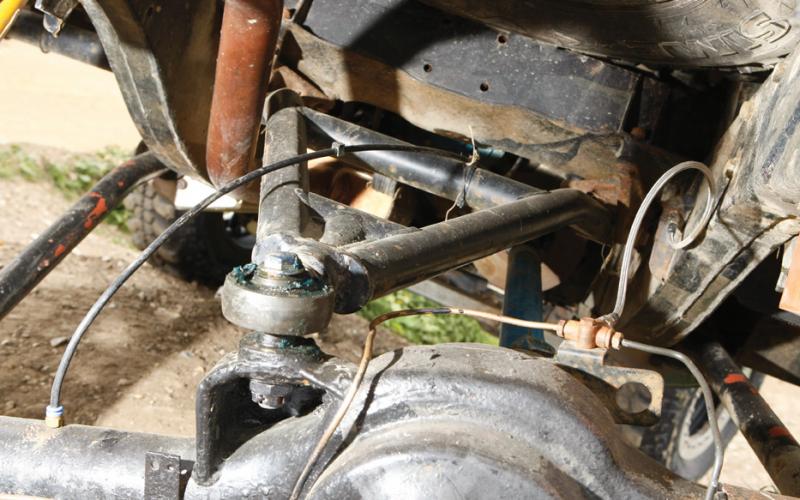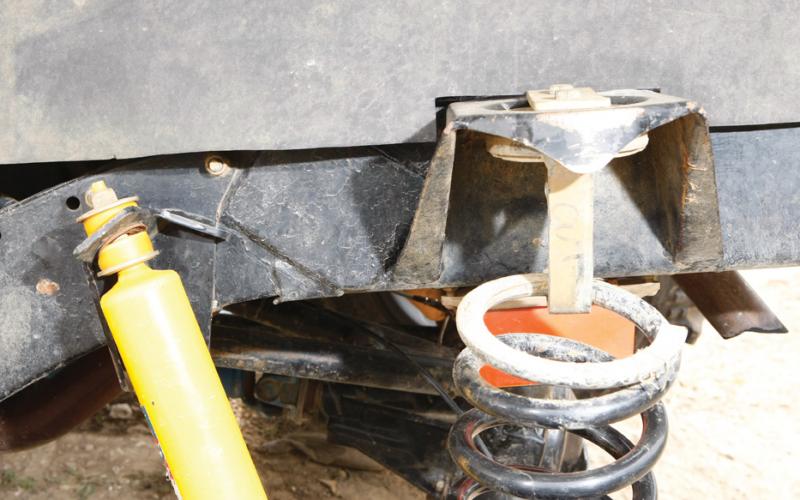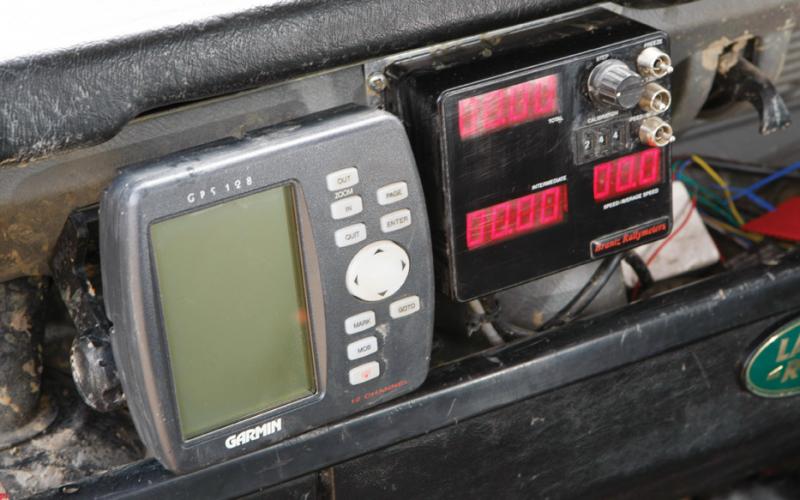 <
>
This is the story of a Land Rover 90 that was once a hard-top, then became a truck-cab, and has finally ended up as a 100-inch trayback. Even its owner, Paul Hooper, is happy to admit that he got 'a bit carried away'…
The past, they say, is a foreign country. But just because we're separated from it by an ocean no-one can cross, that doesn't mean people did everything differently there. If you're a mountaineer, you'll climb mountains, just as Hilary and Irvine did. If you're a yachtsman, you'll set your sails and read the wind in just the fashion of Francis Chichester or Joshua Slocum. And if you're a serious off-roader, you'll try and pilot your 4x4 across the stiffest terrain you can find.
What does change is the equipment that's regarded as necessary in the pursuit of these activities. Hilary and Irvine tackled Everest in their tweeds, whereas Bear Grylls went up sheathed in Polartec and Gore-tex. Slocum used a cheap tin clock to estimate his longitude, whereas Pete Goss uses a GPS navigator. And while fitting a rear diff-lock used to be enough to give off-roaders a distinct advantage, nowadays the list of mods they have to pick from is mind-bogglingly lengthy.
No-one has a fuller appreciation of this than Paul Hooper, who's been interested in off-roading long enough to witness a number of technological revolutions in the sport. More than that, Paul's Land Rover embodies many of these advances, and he's pretty confident it will take on a few more guises before its competitive days are over.
For now, it's a tray-back 90 with an extended wheelbase, automatic transmission and trick suspension. Plus it's running 35x10.50R15 Simex Extreme Trekkers. And it's fitted with a pair of locking differentials, and a winch at either end. Oh, and it goes without saying that there's a full external roll cage, as well as the odd piece of underbody armour.
In all, then, Paul's is a pretty sorted off-roader. But what makes it interesting is its ever-changing spec-list; follow Paul through the history of his truck, and you'll learn a lot about the mods and equipment someone serious about off-roading has chosen, used and either retained or rejected.
It stands to reason that most of the changes he's made to the vehicle have fallen into the former category. Because while this Land Rover has always been well-equipped, it's now much better specified than in any other incarnation. If you could travel back in time and pitch the current vehicle against itself in an earlier stage of evolution, the 2008 edition would blow the previous version away – which suggests that the equipment necessary to make an off-roader competitive now is much more serious than the equipment needed ten or twenty years ago.
Not that this particular vehicle has been around quite as long as all that. It's an M-reg 300Tdi 90 that Paul bought as a Hard-Top when the taxman gave him a rebate. But this mid-90s vehicle shares DNA with trucks stretching back to just after the Second World War, and it was this connection with vehicular history that prompted Paul to choose it. 'I was running a B-reg 90 with a rotten chassis, but I was keen to develop its specification. In the end, I thought it would be cheaper to buy a newer 90 and transfer some parts across than try and repair the older vehicle.'
Paul had cause to question his wisdom in buying a newer vehicle when the 90's original engine blew up within months of becoming his property. Not wanting this to ruin his fun, he sourced a replacement 300Tdi, and was lucky to find a brand-new lump rather than a reconditioned one. 'Because the rest of the Land Rover was in such good order,' he remarks, 'I was basically in the position of having a 90 that was as good as new; and for a fraction of the cost, too.'
Given that Paul's original intention was simply to beef up the car's off-road credentials with a few judiciously chosen modifications, you may be surprised to observe the specced-up monster into which it has morphed. But it's been a process of gradual development, with targeted adjustments made in response to Paul's developing needs.
Significant among these is the work he's done on the transmission. Paul swapped the original five-speed manual gearbox for a four-speed Ashcroft auto unit, for two reasons: one, because he thought an automatic gear shift would give him more control in the rough stuff, and two, because he felt an auto box would put less strain on the car's running gear.
If the first reason comes down to a question of taste, the latter is an example of Paul's thoughtful approach to his truck. 'You put far more strain on a car's drivetrain if you use manual transmission,' he suggests, 'because there is no load on the set-up until you lift the clutch. On an auto, there is always a bit of tension in the system, which means it is never jolted into life in the manner of a manual car.'
It's important for Paul not to place undue strain on his 90's running gear, because there's already plenty of hardware in place to ask questions of it. An ARB Air-Locker in the front axle, complemented by a Detroit Locker in the rear, only tells half the story. Those Extreme Trekkers have the potential to place a lot of stress on the Land Rover's drivetrain, too. So Paul's taken the sensible precaution of installing GKN hardened halfshafts and Ashcroft CV joints, better to cope with the extra loadings associated with the mods list.
One concern is that there is no programmed weak spot in Paul's design to fail in the event of excessive demands being made on the configuration: if something does go wrong, it's likely to be big, and costly to put right. The auto box goes some way to mitigating this risk, however, and Paul feels that a commonsense driving style should also help to reduce the need for a sacrificial link in the drivetrain.
There's further evidence of the evolutionary nature of competitive off-roaders when it comes to the vehicle's silhouette. As we mentioned above, the 90 was a Hard-Top when Paul took delivery of it, and he enjoyed running it in this guise – which he still regards as the most handsome body style for a Land Rover – until it became clear that the truck's abilities were being hampered. Frequent knocks to the roof and rear side panel prompted Paul to convert the 90 into a Truck-Cab, and he took the opportunity to install its first roll cage at this stage, too. This proved a successful alteration, and Paul wasn't tempted to make any further changes until he trashed the rear tub during a challenge event.
This presented an opportunity for plumber Paul to use his pipe-bending talents and follow a burgeoning trend in challenge circles for tray-backs. These bring great benefits, because the absence of rear wheelarches generates oodles of space for articulation. It makes it possible to achieve epic wheel travel without having to lift a truck to such an extent that the briefest glimpse of a side-slope sends it toppling over.
That's good news for Paul, who admits to a healthy fear of rolling his vehicle. With the addition of capacious front wheelarches, facilitated by the removal of most of the front wings, the Land Rover's wheels have an impressive amount of breathing space at all four corners.
A further benefit of the tray-back design is that the wheels are pretty much positioned at the car's extremities. The result is approach and departure angles to die for, and the 90 is especially competent in this regard at the rear end, where a Warn 8274 represents the only potential encumbrance.
Intriguingly, this design is achieved through a partial sacrifice to another vital statistic – the breakover angle. Park Paul's 90 next to a standard short-wheelbase Land Rover, and you'll observe that they are identical in length. But whereas a standard 90 has a distance of 92.9 inches between the axle centres, this one's wheelbase is 100 inches. The rear wheels are located seven inches further back than normal, which has been achieved by means of a cut-and-shut operation in the middle of the chassis.
As well as enabling the wheel-at-each-corner design that is so effective in maintaining forward motion in undulating terrain, the extended wheelbase improves the performance of the rear suspension. Paul has installed home-made extended radius arms to hold the rear axle in place and stop it walking forward, meaning traction and articulation are maximised whatever the prevailing conditions.
No amount of technical jiggery-pokery could entirely obviate the risk of becoming stuck, however. The winches (as well as the rear winch, there's an 8274 on the Gwyn Lewis front bumper) are powered by twin Optima Yellow Tops, charged through a 140-amp Disco alternator. They've seen plenty of active service in the 4x4 Adventures challenge series, where Paul currently occupies sixth position. Both units are fitted with Plasma, and the front winch features an uprated motor and wide drum from Gigglepin.
It's a sign of the extensive modifications Paul has performed on his truck that they make the Old Man Emu two-inch suspension lift, Scorpion steering guard and Allisport intercooler barely seem worthy of a mention. Likewise the home-brewed stainless steel snorkel and rock sliders, the Southdown fuel tank guard and the Gwyn Lewis weld-on diff protectors.
A decade ago, such items would have warranted a feature in their own right. Nowadays, they're de rigueur: indeed, it would be hard to conceive anyone entering a challenge competition without at least some of them installed on their vehicle, and many would even (wrongly) consider them essential for green laning.
Such is the fashion in which human endeavour progresses. Because while we can't change the challenges with which we're faced – mountains, oceans and off-road terrain remain pretty much constant – we can develop the tools we use to tackle them. And that means we raise our ambitions, because better equipment encourages us to face up to bigger challenges.
That's exactly what Paul intends to do with his 90. He may enter the AWDC Howlin' Wolf series next year, and pit his vehicle against some of the best in the country. And from there, who knows? But one thing is for certain: this particular 90 is very definitely a work in progress. Further mutations are inevitable.
Share this article