Perfectly Formed
Originally Published: July 2007
Words: Alan Kidd
Pictures: Steve Taylor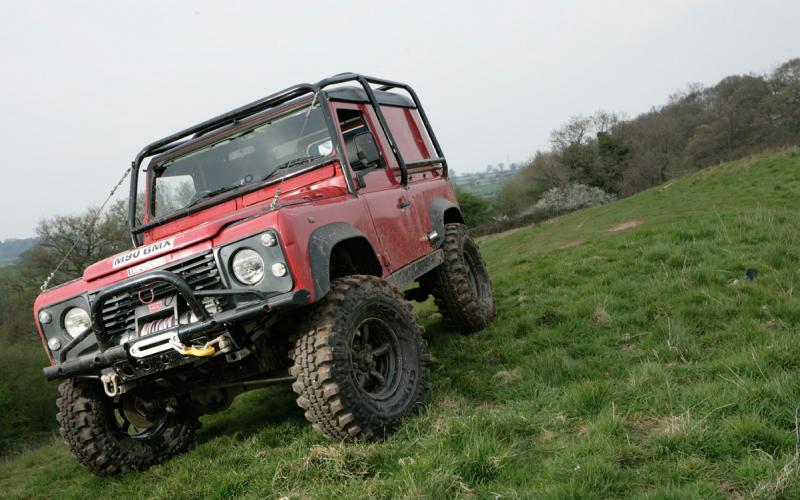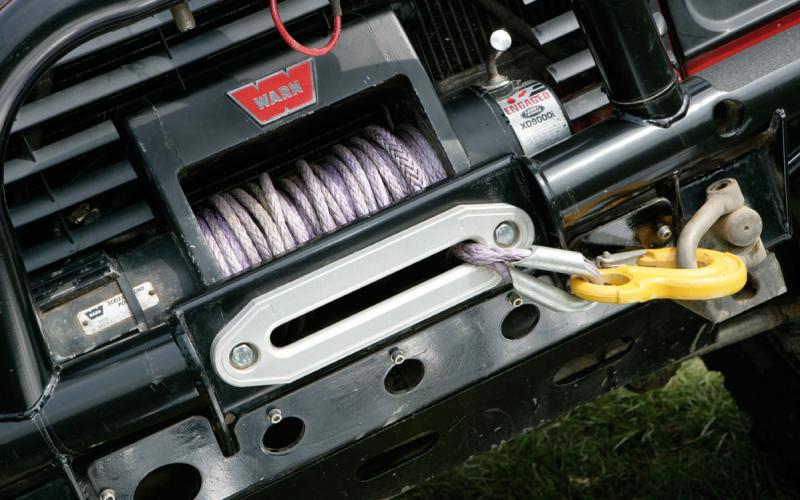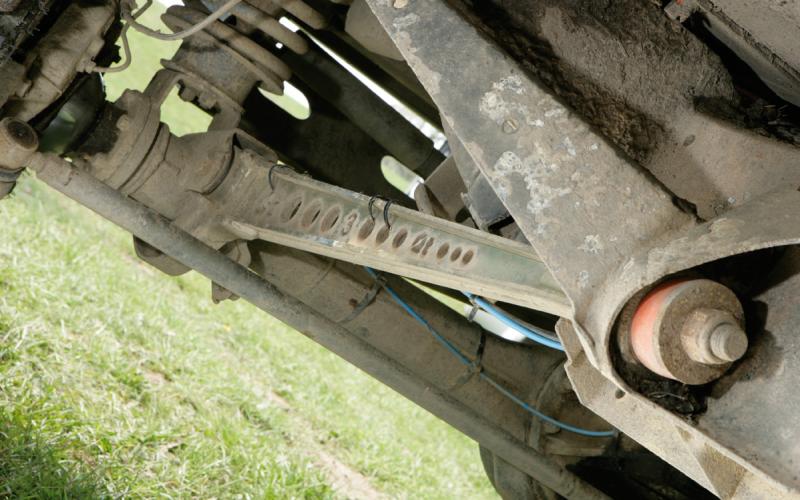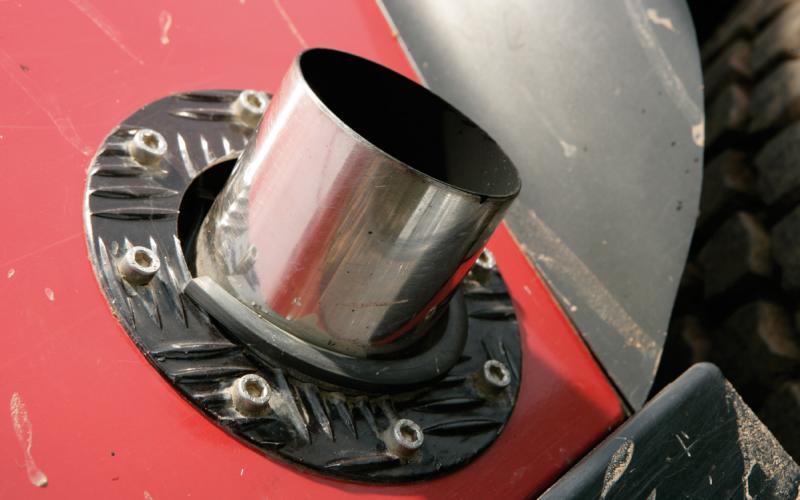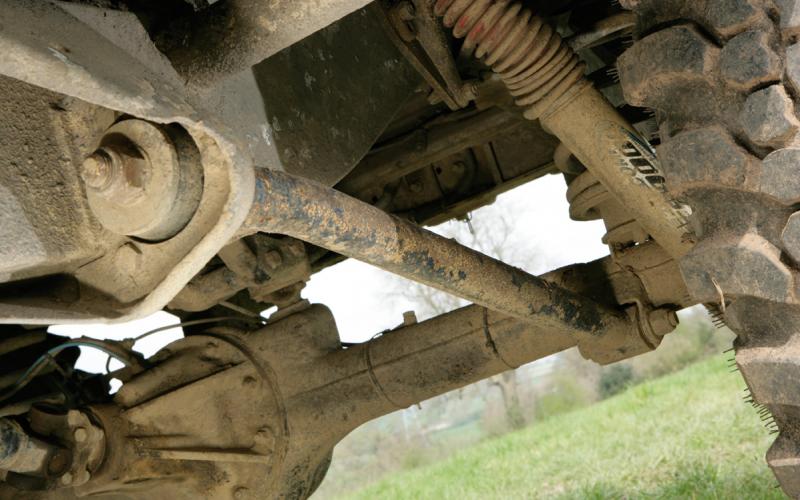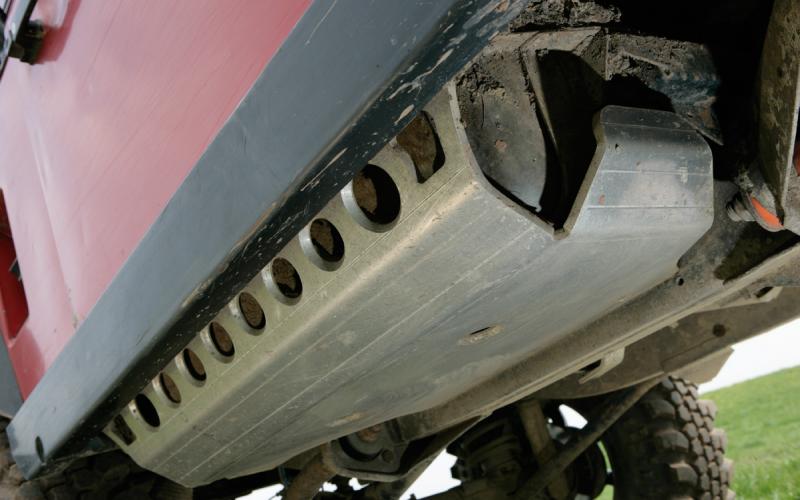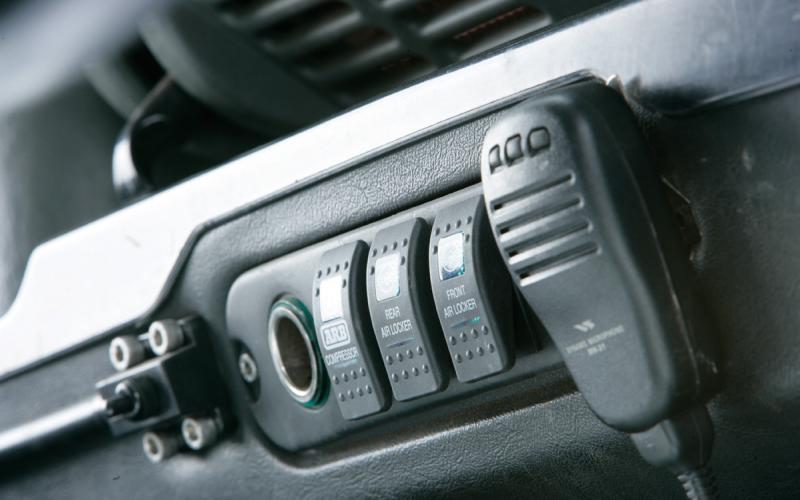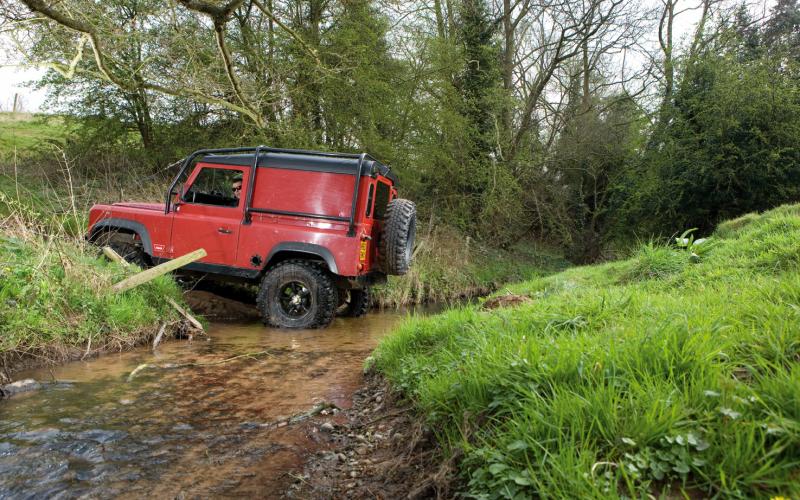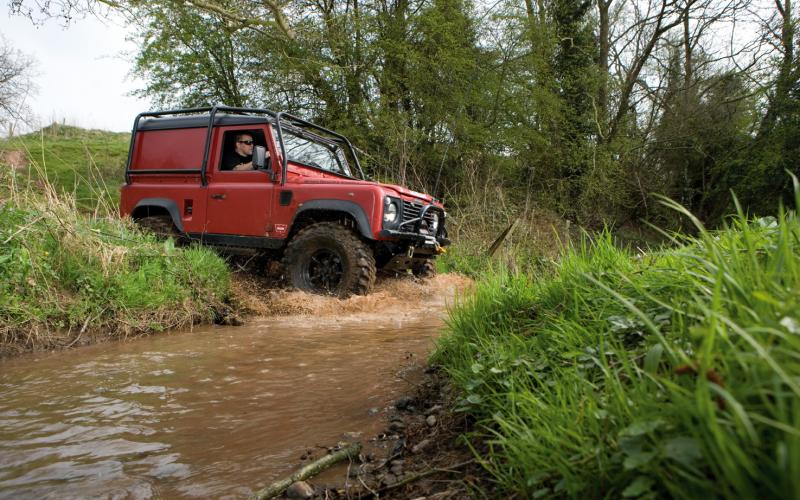 <
>
Steve Green is a great believer in giving his business to small British companies. The Land Rover he's built as a result is anything but small… but it's definitely perfectly formed.
People get into Land Rovers for many different reasons. In Steve Green's case, it was when he was eight years old and his dad built him one. That's not quite as it sounds, of course. This particular Land Rover was made of wood, with perspex windows, opening doors and a stitched cloth interior courtesy of his mum. Not surprisingly, he still has it to this day.
Possibly also not surprisingly, he's had several other Landys since then. Though his first experience of a real one almost undid all his dad's good work: 'When I was 18, I saw this Lightweight. I absolutely fell in love with it. But I went for a drive and it was an absolute nightmare. It put me off Land Rovers for a number of years.'
At the time, Steve was smoking around in Lotus Sunbeams, Escort Mexicos and so on. So it's perhaps not surprising that when he did finally buy himself a Land Rover, it was a comp safari machine.
Not just any old comp safari machine, either. An 88-inch coiler, it came direct from Pete Roberts, who's something of a safari legend in the Midlands. Steve trialled it for a while, admitting that he simply couldn't afford to race, then replaced it… with another comp motor, this time the one in which Pete's twin brother Ian had previously taken victory at the ARC National.
You can see a pattern emerging. Steve's had a lot of Land Rovers, but they've never been run-of-the-mill. He's had a 100-inch hybrid with a 6.2-litre GM diesel, a 110 used for camping, laning and carrying his mountain bike, and even a 100-inch 'road racer' on low-profile tyres, which was built in the same batch as the vehicle now campaigned to great effect by Ryan Cooke.
Not that he's simply made a habit of buying other people's old modders, though. He's built an 80-inch coiler himself – learning how it's done as he went. 'I put a Range Rover in my garage. I had no tools, didn't even know which way an axle blade went round, and I just taught myself. I got an ARC rule book and went from there.'
Finally, however, it was another previously-modified Land Rover that caught his eye. A truck-cab 90, it cropped up one day in his local Auto Trader: 'it was advertised as a show car with 18-inch alloys and leather interior.'
Steve went to have a look, as you would, and found a vehicle with 16-inch alloys and a vinyl interior. 'The guys had it as a part-ex, they hadn't got a clue what it was. But the price was right, so I bought it.'
So, yes, it was a modified Land Rover. But not much more than just a shiny one with alloy wheels. 'It was really tidy. I drove it as it was for a while.' But modifying was definitely in Steve's mind, though at that stage he didn't realise how far he might end up going. 'I wanted rock sliders, an extreme bumper, a lift… you just do the basic mods most people do. But I was going off-roading with a group who started doing more extreme lanes and fun days, so it sort of spiralled from there.
'I got a couple of tiny holes in the rear crossmember, so instead of patching it up I got a galvanised chassis. So then I decided to do a full stripdown and rebuild. Like with most of them I took the fuel tank off and it started leaking, so instead of just replacing it with one that didn't leak I put on a galvanised tank. Because it had a two-inch lift, I decided to put on QT caster-corrected radius arms and Gwyn Lewis rear arms.'
But then, about 18 months ago, things took a turn for the worse. Or better, depending how you look at it. 'We went to Wales, green laning in the snow.
I was with guys with Simexes and diff-locks, and I really, really struggled. That was a really expensive weekend – I came back and replaced the truck cab with a van body, and the seed was in my head for getting some Simexes…'
That was when the snorkel and QT rear hoop arrived, too. But despite the impression this might give, Steve's Land Rover is definitely not a chequebook 90. 'The problem for me has been money. It's not an executive toy, which a lot of them seem to be, I've really scraped and when I've had some spare cash I've bought a Discovery, tidied it up and flogged it to get the money to buy the parts for the 90. Everyone thinks I'm loaded, but I'm absolutely not.'
This might be one reason why he's a great believer in supporting small, specialist companies such as Rakeway, Famous Four and X-Engineering. 'I knew where I wanted to go with it,' he says, 'and it was all these little companies that really know what they're talking about.' Another reason is that he was less than happy with an experience he had with a bigger outfit: 'the bumper they sold me wouldn't fit. When I complained, they tried to tell me my chassis was out of line. So I took it off and got one from Famous Four instead, and theirs fitted fine.'
He's clearly happy with the results his policy of taking his business to companies that are small enough to care has yielded. Which is good news for all such businesses, as he thinks the Land Rover is getting to the point where it needs a stripdown and rebuild. The fact that it's his only car means he'll be cycling to work while it's off the road, but as he works in one of Britain's leading specialist bike shops this seems not inappropriate in any case…
That's another reason why he's even considered using what is his daily driver in winch challenges. For various reasons, this hasn't happened yet, but it's a vehicle which you can imagine being very competitive in standard-class events.
When it gets there, it'll be a real advert for the small companies who've helped make the challenge scene what it is. And Steve won't be shy about singing their praises. 'People like that, you just want them to be successful,' he says, and how right he is. And the 90 he's built as a result shows perfectly how in the off-road world, small is so often perfectly formed.
Chassis
Galvanised 90 chassis
92.9" wheelbase
The 90's chassis was bought via eBay from someone who had galvanised it themselves. Steve stressed that he bought it because the price was right, but it's among the only parts he's picked up from the site. 'I like to support people,' he says, 'so if you've got a problem you can get advice. You can buy things on the internet, but if things go wrong there's nowhere to go.'
Engine
Original 300 Tdi
Fully stripped down and rebuilt
Silicone hoses
K&N air filter
It might look radical, but the 90 is Steve's everyday transport – which is why he's deliberately kept the mods mild under the bonnet. 'I stripped it down and did everything as well as possible,' he says. One very wise improvement he made was to weld a washer on to the clutch fork, to counter the almost laughable fragility of units used on vehicles of this vintage.
Aside from that, most of the mods that have been done seem to have been undone again afterwards. There was a bigger intercooler in place for a while, but this gave way when the winch came along – Steve preferred the loss of power to the loss of approach angle that would have come with using a deeper front bumper.
There was a Safari Snorkel in place, too, but Steve gave up on this after ripping it off once too often, and because there was nowhere for its remnants to go once the roll cage was fitted. Given the sort of off-roading he does, you could argue that this is taking a big risk – but when you consider that this is his only car, there's probably no better way to make sure the sensible head remains in place.
All the same, he does plan to fit a replacement in due course. Not just any replacement, though. 'I'm waiting to see one which I like. I'm looking for something a bit different – I don't want another Safari Snorkel, everyone's got one. I'm hanging on until something new comes out.'
Drivetrain
Original R380 gearbox
X-Engineering handbrake
GKN wide-yoke props
Steve is living proof that it is possible to find people with R380 gearboxes who haven't had any trouble with them. His has given him 100% reliability since he bought the vehicle. If you're ever caught in an earthquake, this is the man to be standing next to.
Not that his confidence in Land Rover's factory-spec drivetrain is absolute. He fitted an X-Brake from X-Engineering, for example, because 'I don't want to get squashed while opening a gate on a lane.'
GKN's wide-yoke propshafts have coped with the vehicle's lifted suspension and taller tyres thus far, but Steve reckons their time might be limited. He'd go back to GKN for more extreme units, or to Gwyn Lewis – sticking with his policy of giving his custom to companies that have looked after him in the past.
Axles
Rakeway M300 front halfshafts
Ashcroft front CV joints
Ashcroft rear halfshafts and drive flanges
'I decided in January that I wanted Simexes,' says Steve. 'I wanted 35 inchers, but there were none in stock so I got 36s. Then I decided I can't give it Simexes without beefing up the front axle. Someone said I should go to Neil at Rakeway, and he couldn't have been more helpful.'
Exhaust
Gwyn Lewis side-exit system
'I went back to Gwyn Lewis for the exhaust,' says Steve, 'because he was so helpful when supplying the rear radius arms.'
Wheels & Tyres
Mach 5 rims from King Off-Road
36x12.50R16 Simex Extreme Trekker 2
'You get a lot of people slagging them off,' Steve says of his tyres. 'But it tends to be people on forums who don't know what they're talking about.' He says they drive 'fantastically,' and are even okay on the road, where he runs them with 45psi. This is dropped to 25psi for laning and maybe 15 on a site, depending on the nature of the terrain.
Suspension
+2" Pro-Comp shocks and shocks
Llama 4x4 +2" spring packers
Llama 4x4 rear shock drop links
Castor corrected radius arms
'They just work, simple as that' is Steve's verdict on the Pro-Comp shocks. I've never had any problems with them.
'The two-inch lift the Pro-Comp kit provides was enough to start with, but when he fitted the 36-inch Simexes they filled the arches so much he decided to get some more. Hence the visit to Llama 4x4, whose all-round spring packers are backed up with drop links for the top shock mounts at the rear.
Steering
Standard geometry
Original PAS pump
Possibly surprisingly, the 90's steering remains as it was when it left the factory. 'I do need a panhard rod,' Steve admits, saying that he's planning to get one from Rakeway. Even so, despite all the lift he claims it still drives perfectly well, adding that 'I do drive it quite hard…'
Protection
Jackable rock sliders
Equipe 4x4 tank guard from LRS
Basic diff and steering guards
Sumo Bars from Land Ranger
The 90's armour has come from a variety of sources, some of them unbranded. The rock sliders are a case in point. 'I bought them from this Dutch guy at Eastnor one year. Powder-coated, £70 for a pair – what an absolute steal! They've been on three years and are still as strong as ever.'
The Equipe 4x4 tank guard, meanwhile, was 'purely because I saw it and thought that's a gorgeous bit of kit.' And the Sumo Bars were a no-brainer. 'Land Ranger have been very good to me. They're personal friends as well as suppliers.'
Inside
Heated seats
Mobile Storage Systems lockable cubby box
Smaller steering wheel
La Salle headlining
HF radio
NavMan GPS with roof-mounted aerial
It's inside a vehicle that you really see how the owner has personalised it, and Steve has some very worthwhile words of wisdom. 'The heated seat kit costs £70 and is worth every penny. It is probably one of the best interior mods you can do, with a 90's heater being as poor as they always are.'
The lockable cubby box from Mobile Storage Systems, meanwhile, is expensive but worth it. 'It's quality kit – it's like having a safe in your motor.' The vehicle's stereo is mounted in the La Salle headlining, while the speakers live in a fully carpeted rear compartment.
Body
Pick-up converted to hard-top body
Original-colour, professionally painted
The 90 started life as a pick-up, but Steve decided to turn it into a van so he could carry stuff. 'Everybody wanted a truck-cab with a cage around it,' he recalls. 'Every single magazine last year or the year before; there was a truck-cab on every single one. It's what everybody was doing. But it's hellishly impractical for camping and laning. Ultimately, I probably still prefer the look of a truck cab, but it's just a nightmare to live with. At the end of the day it's my only motor – as well as laning and off-roading, I go camping and biking and shopping at Sainsbury's in it.' Having fitted the van body, Steve gave it to his colleague Jason at Brian Rourke Cycles in Stoke. Much more than just a bike shop, the company builds bespoke rides for serious cyclists, and it's Jason who sprays the frames. That'll be why the 90 got such a good finish, then…
Winch
9000kg Warn unit
Plasma rope
The 90's winch is an old Warn unit with a traditional sit-up-and-beg design. It's been on since August last year, when it came off a friend's Forward Control. The Plasma rope came from Winch Solutions and was fitted just in time for this year's Donington Show, where the 90 was part of the Modified Vehicle Display. 'I had a horrible wire on it,' says Steve. 'The fairlead was horrible.' Future plans include a rear unit, which will be mounted on an Equipe 4x4 tray: 'they're just gorgeous bits of kit.'
X-ENG X-BRAKE, SIMEX EXTREME TREKKERS, 90, SUMO BARS, PRO-COMP SUSPENSION, ASHCROFT AXLES, EQUIPE 4X4 FUEL TANK GUARD, WARN WINCH
Share this article