Bombproof
Originally Published: October 2016
Words: Mike Trott
Pictures: Mike Trott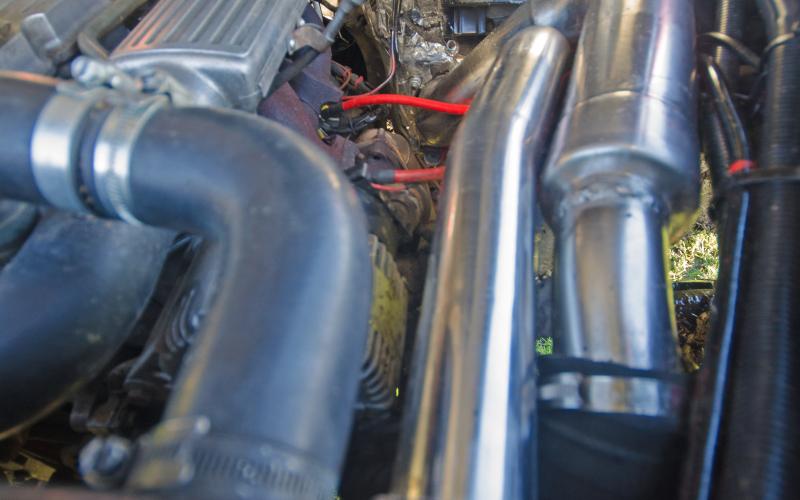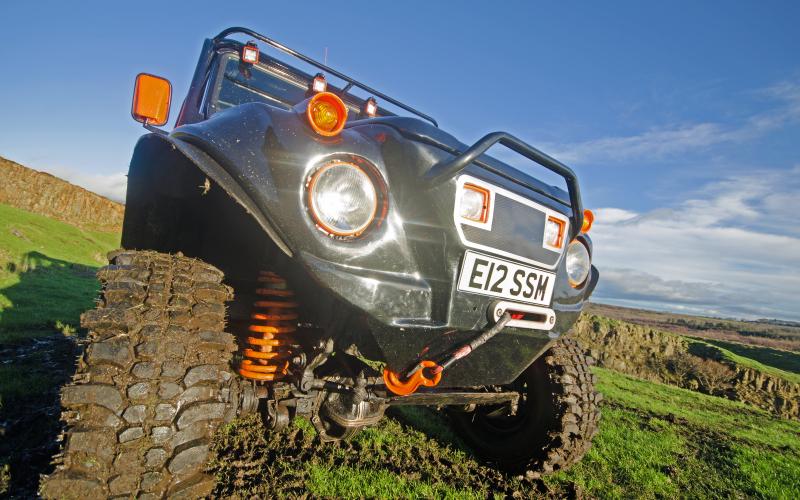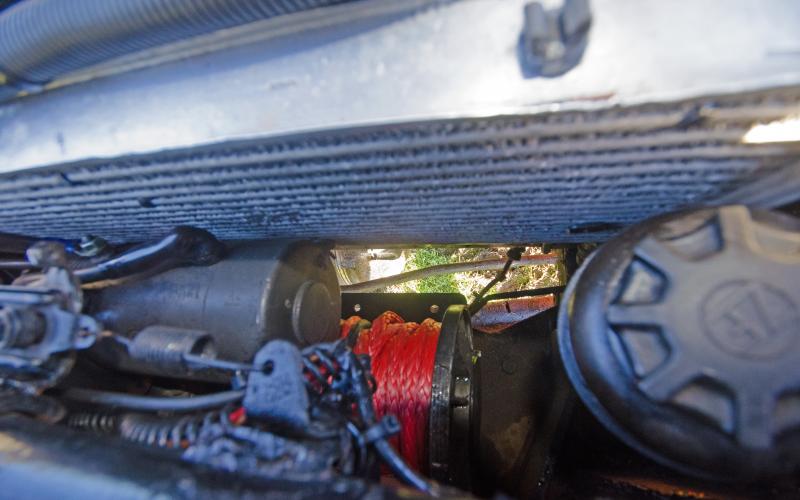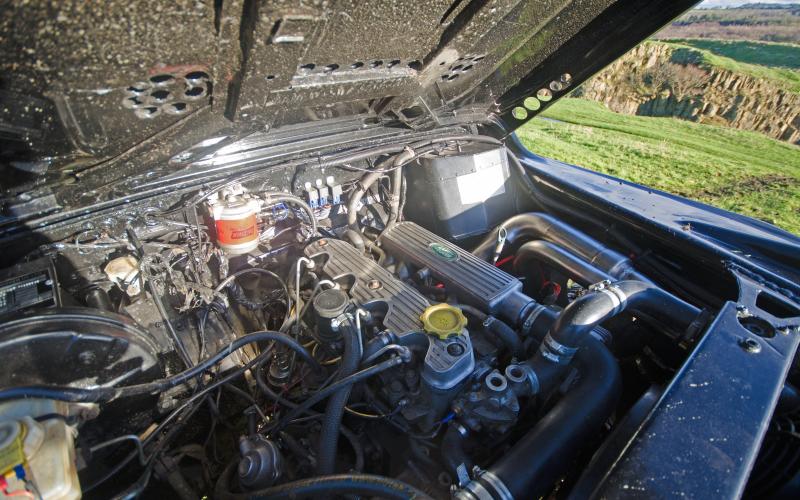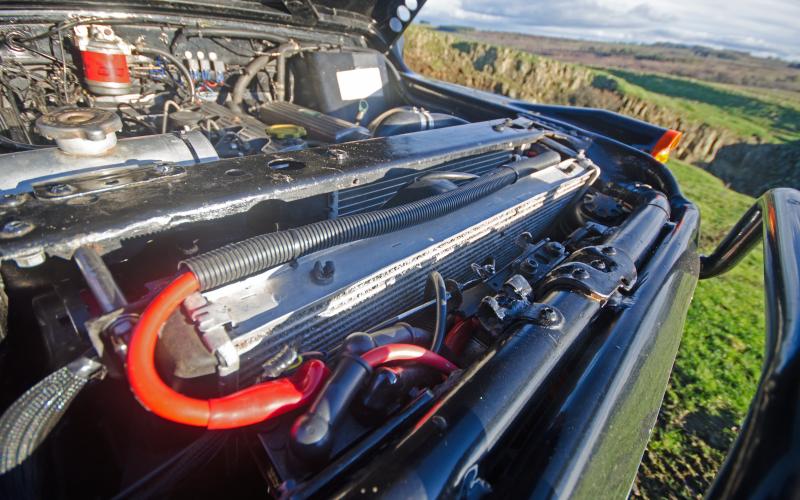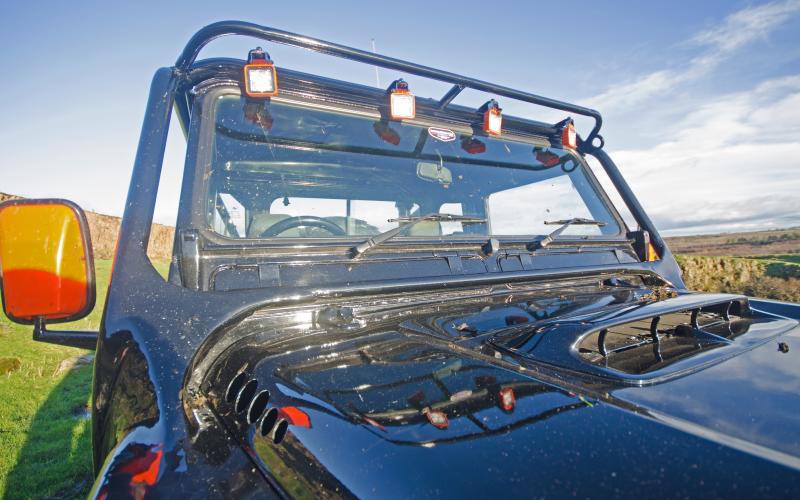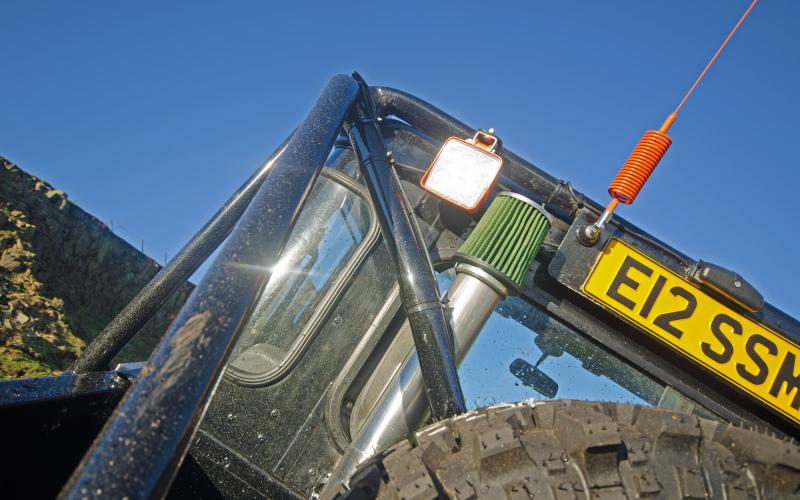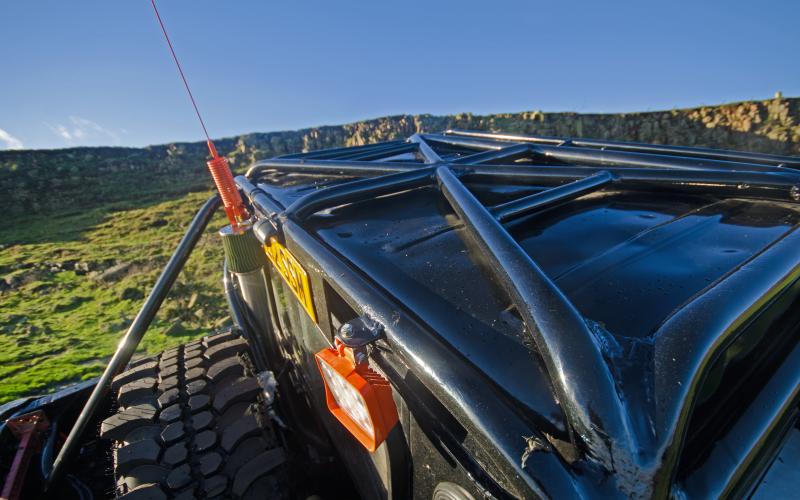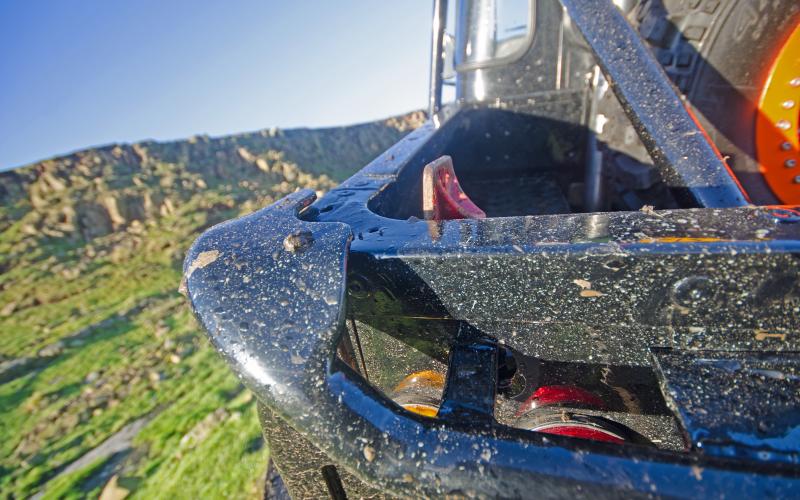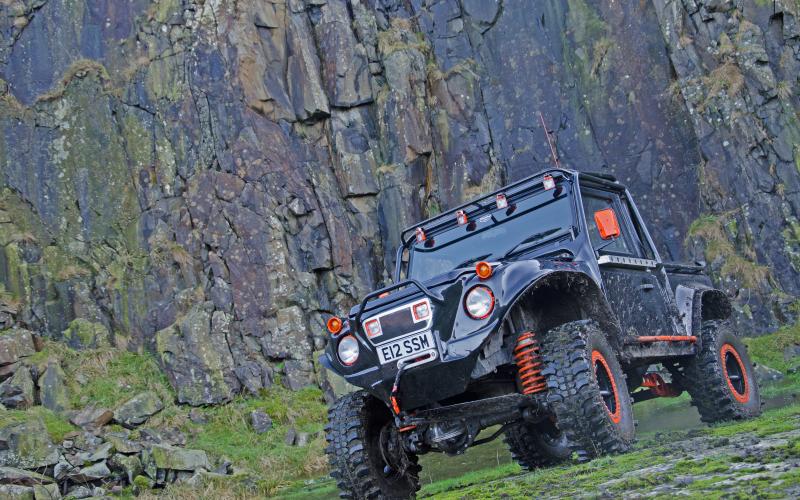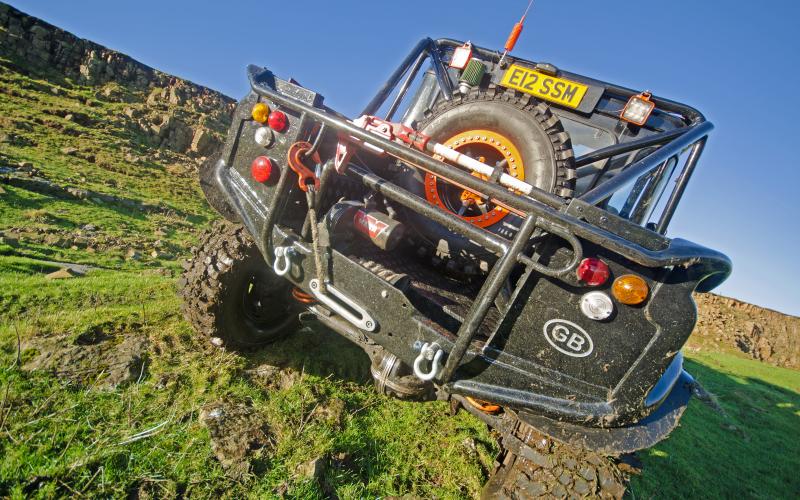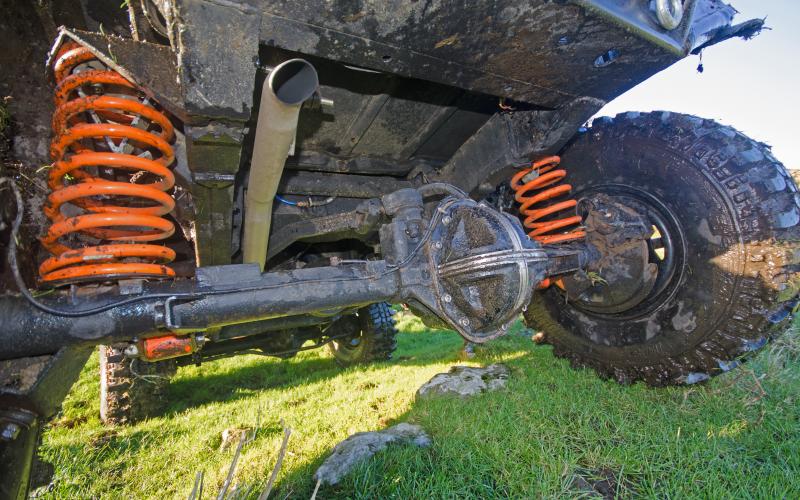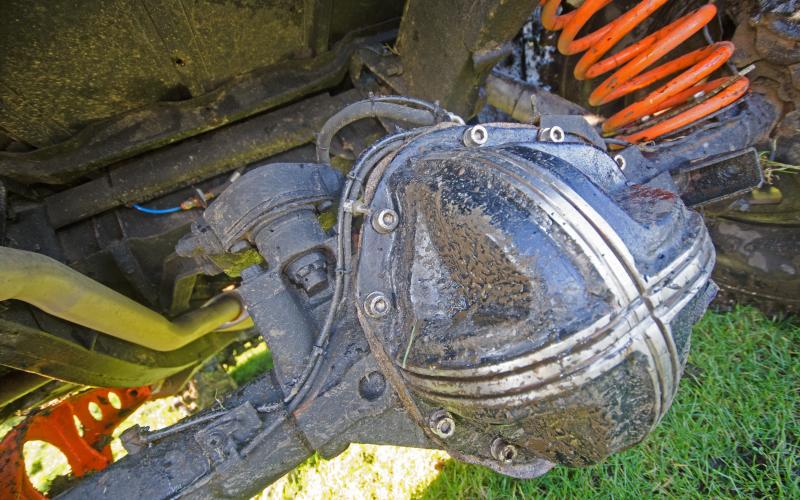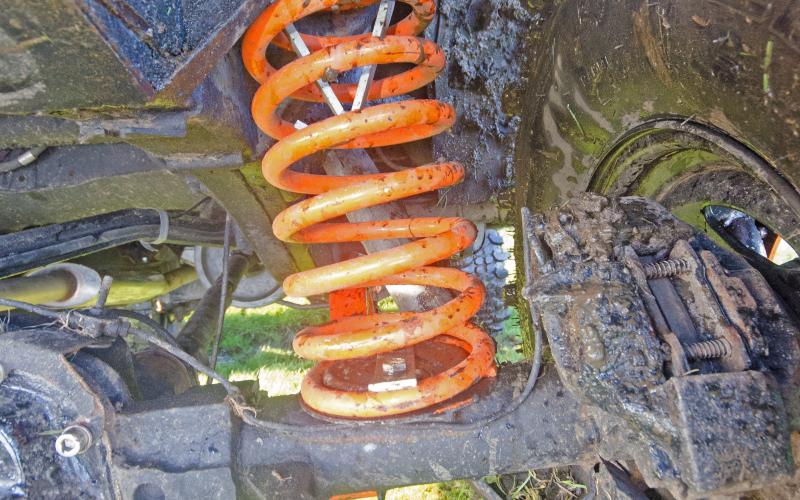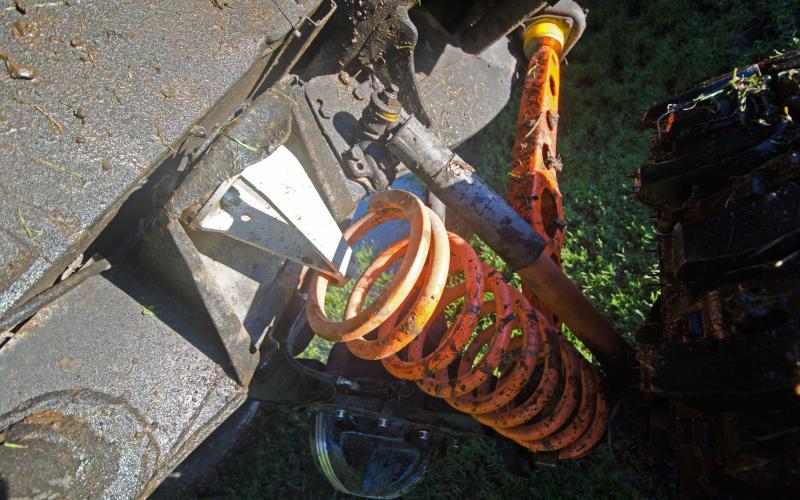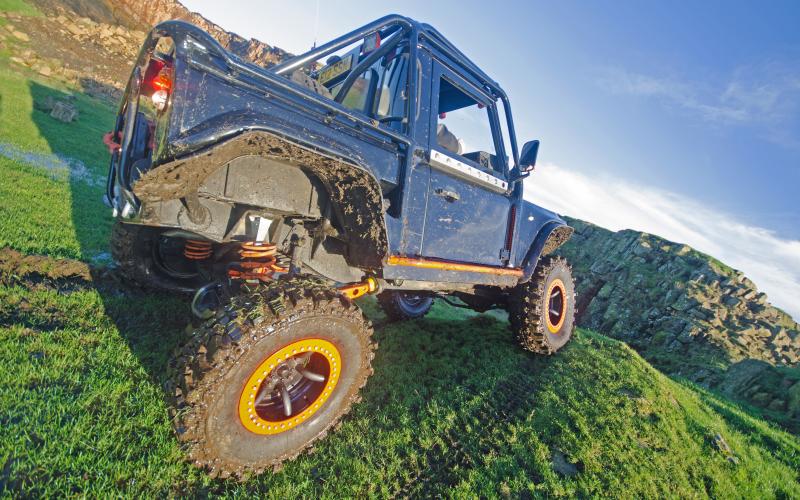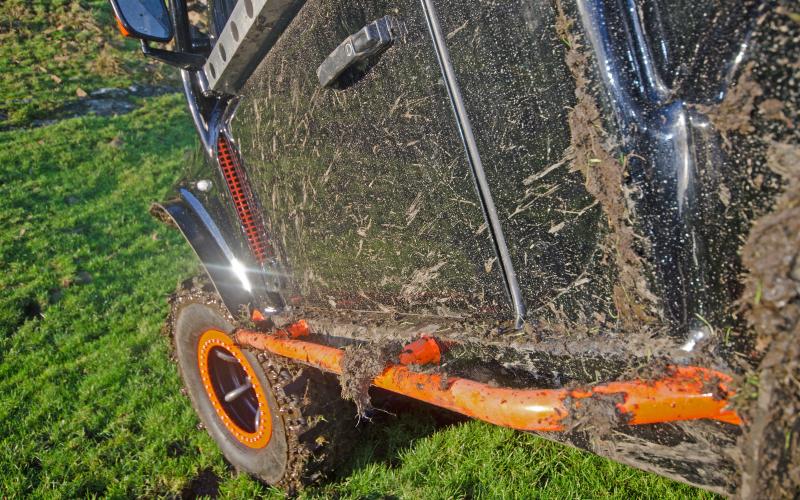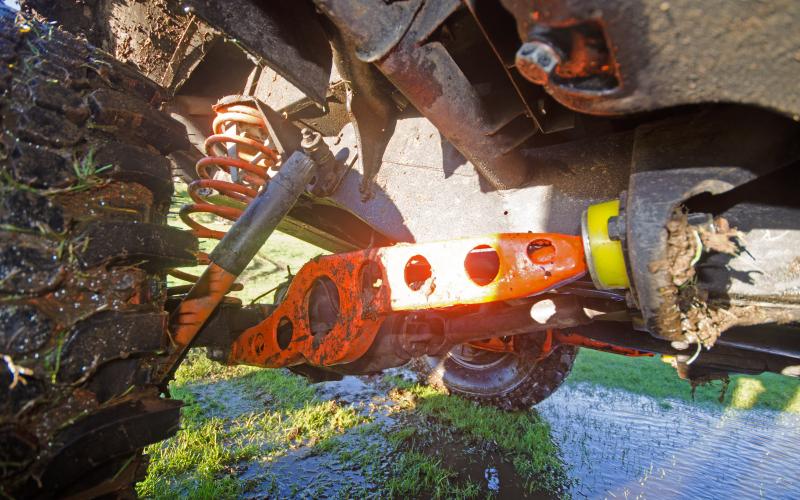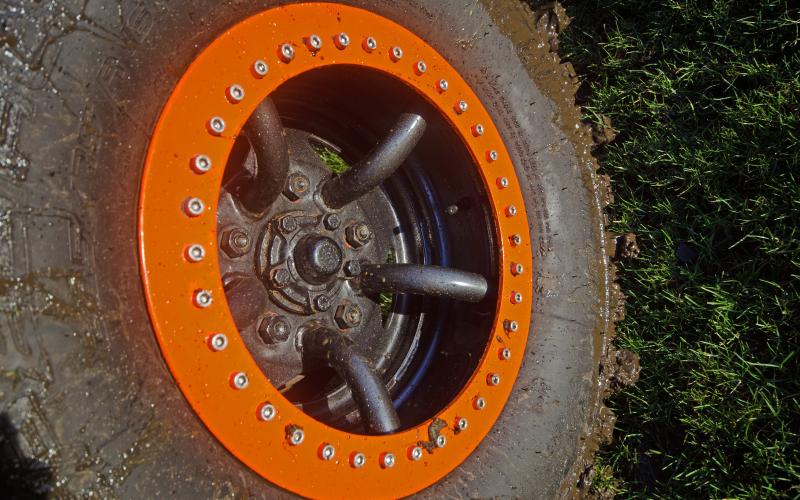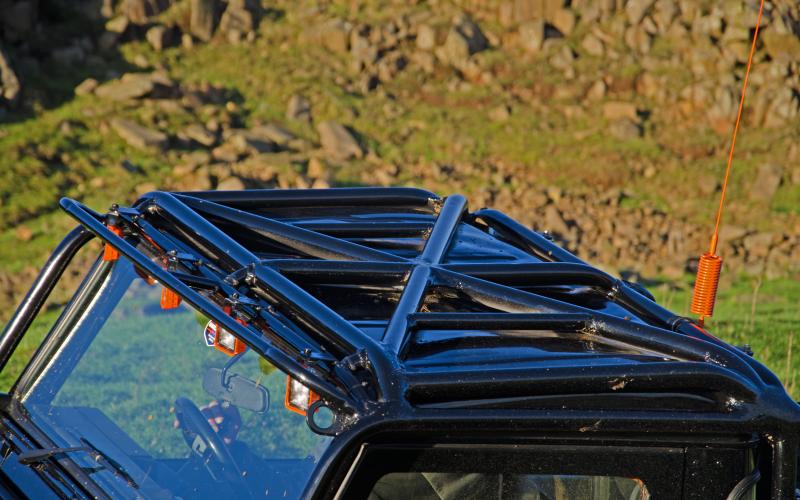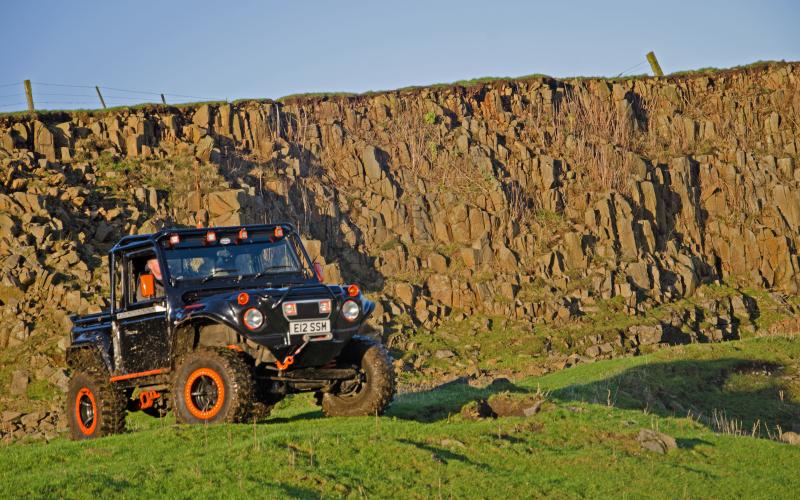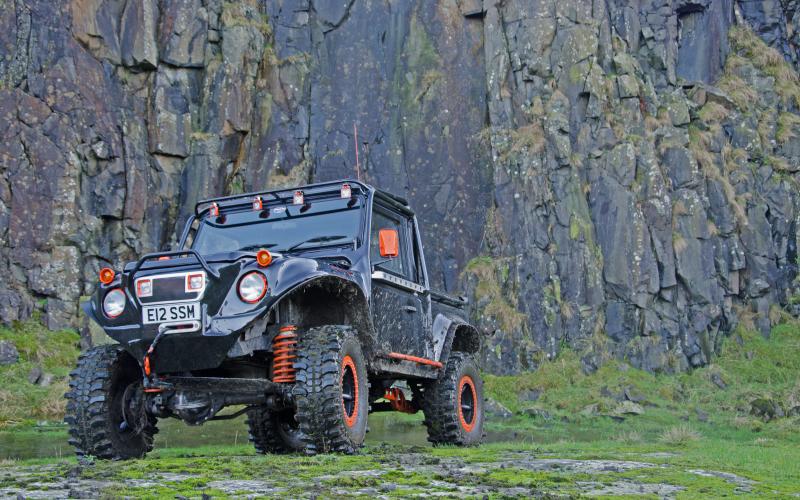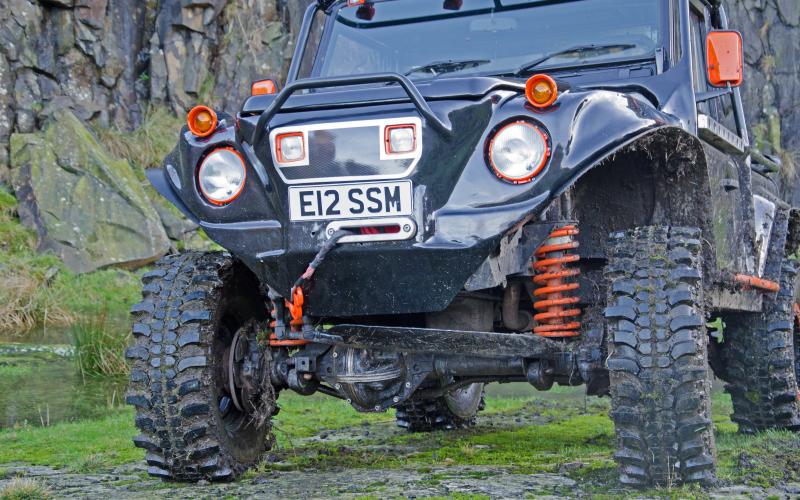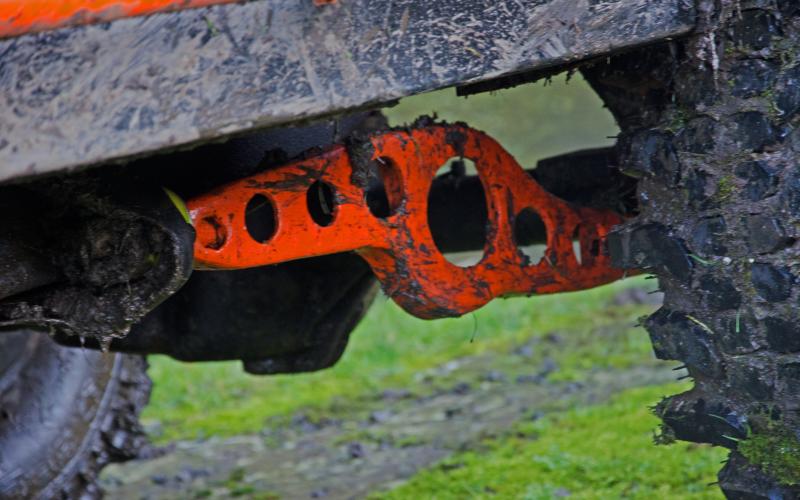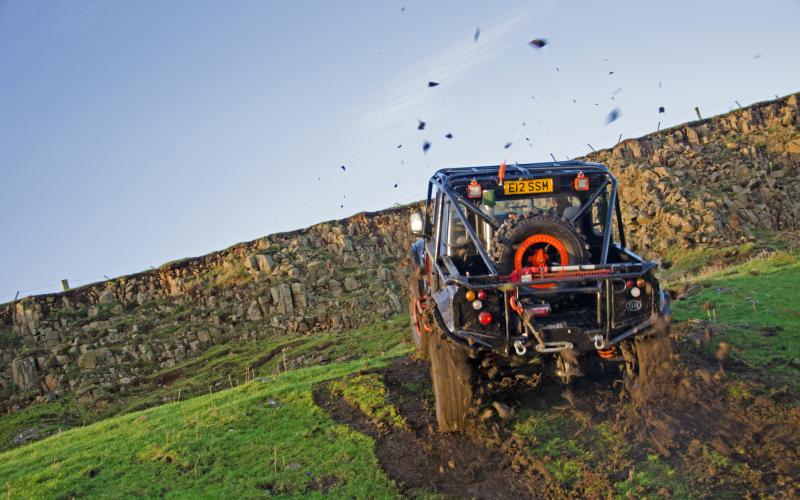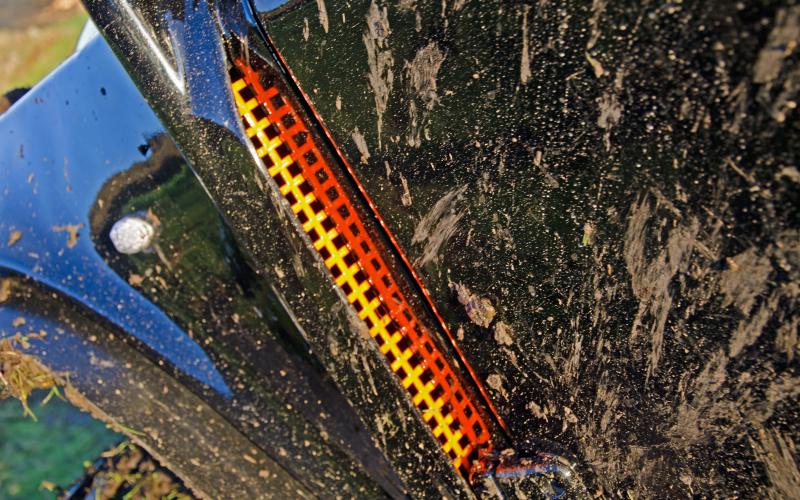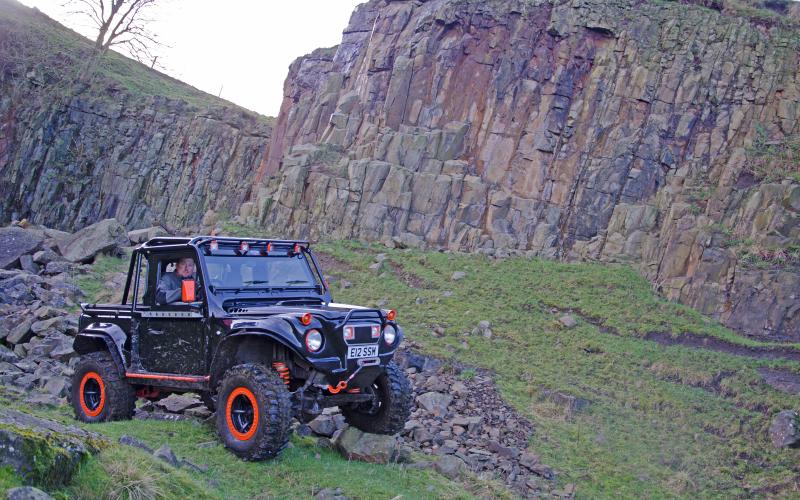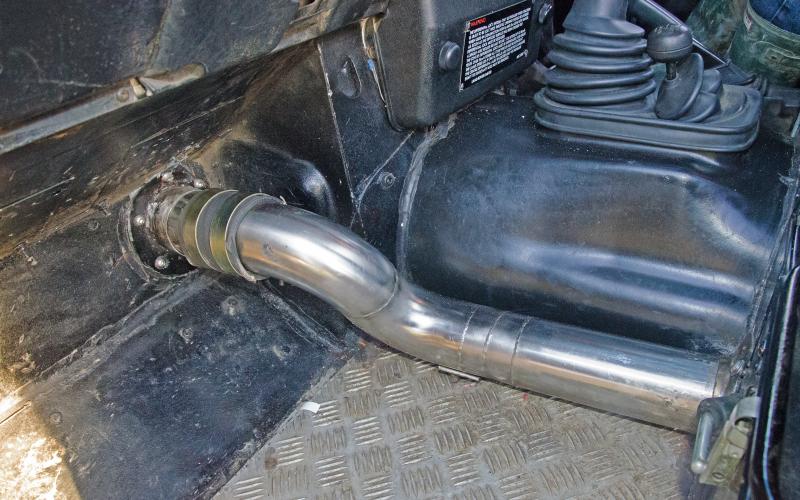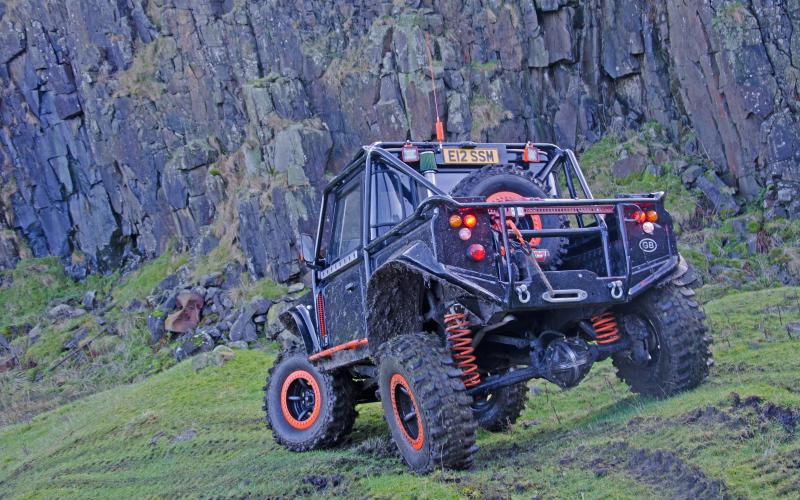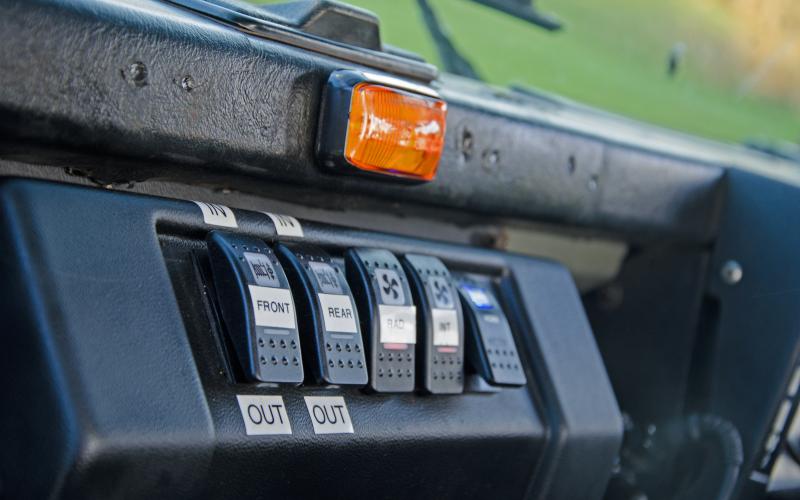 <
>
First featured in The Landy, October 2016
Land Rovers are pretty resilient machines even in their standard Solihull suits. But for some of us out there who want to really use a Land Rover they can appear a bit soft around the edges. Shaun Myerscough's Defender is different, because this 90 is as solid as they come.
Imagine a heavyweight boxer such as Anthony Joshua, who has been making waves ever since he won Olympic Gold all of four years ago when it was London's time to shine. While Mr Joshua is a bit of a don at the moment, he wouldn't have emerged from his mother 26 years ago as a fully rounded prize fighter ready for his first boxing bout. No, instead he needed to train relentlessly and improve and hone his physical condition until he was finally ready to do battle and knock the lights out of whichever chump wanted a piece of the champ.
I have a hunch that not all of you will know who I'm on about, nor will you give a hoot about boxing. But the same idea can be applied to all top athletes - and the Defender 90 of Shaun Myerscough.
I'm not saying Land Rovers have always been blessed with the most athletic of attributes, but they are sporting vehicles that can be used for the rugged outdoors and they do have an air of muscular presence to them.
Best think more discus specialist than the physique of Mo Farah, though.
Like a discus thrower, Shaun's Defender is pretty beefy and that is partly down to the fact it's a bit of a Myerscough production. To give you an idea behind the philosophy, Shaun says the aim of the build was 'To be able to kick it off a cliff and jump back in it at the bottom.' Presumably so you can carry on escaping the zombie apocalypse or any other generic catastrophe where a boggo Citroen Berlingo simply won't suffice.
Th is 90 has been the subject of hundreds of man hours and, when you look more closely, it's not really surprising. Virtually every modification Shaun has applied is a wonderful piece of home fabrication. Th e trailing arms, for instance, they're homemade, as are the engine mounts which have helped lower the 200Tdi engine by a couple of inches, and that's before you check out the tubular framework that protects every corner of this shatterproof gladiator.
But as I said, no-one is born a raging warrior. For Shaun, the story of his 90 actually starts with a Discovery. 'I had a Discovery on a 6" lift with Detroit lockers and reinforced bumpers which I sold to fund a challenge truck project,' explains Shaun. 'Inevitably, though, I started to miss the driving, so I got this 90 just so I could get out there and actually use a Land Rover again.' While Shaun's 90 may exude the image of completion today, the 90 that entered his life was 'an absolute pig,' according to the man himself. But as Shaun also points out, if you know what you're doing then you needn't fear any vehicle.
Fortunately, this 90 was available at the right price and in 2011 Shaun purchased the vehicle with 80,000 miles on its clock. And while its general condition wasn't anything to behold, it was still on its original chassis and bulkhead – both of which were in good condition and neither had any patches on.
And there isn't a patch on Shaun's handiwork either, aft er concluding this two-year project that puts many other off -roaders out there to shame, both visually and when competing.
You can't really judge his Defender when it's on all fours. Instead you have to see it from a different angle, like if it were turned upside down.
'The plan was to always make it as strong as possible so that if it ever rolled, the shape would remain the same – hence the snorkel being positioned at the rear,' says Shaun. To make it the Green Oval equivalent of He-Man, there is a substantial amount of tubular framing around the body's entirety. No part of the Defender's body can touch land before the tubular exoskeleton.
The wings, cage and front end all use tubular steel in creating maximum protection for Shaun, with the likes of the trellis roof just one example of how thorough the work has been.
'It is over-engineered in many ways,' admits Shaun, 'but I would rather do it all once and have it done properly.'
The steroidal strength is all around the vehicle, like the Salisbury axles at both ends and the numerous homemade 6mm steel guards protecting the diffs and steering. There are no bolt-on bits here, just good solid engineering that Shaun has his dad, Alan, to thank for.
'My dad is from an engineering and machining background and has helped with the majority of the fabrications, while I focused more on the mechanics,' declares Shaun. 'It was built by us, for me and no one else. It was a very personalised project and we never wanted it to look like a challenge truck. We've tried to keep everyday truck elements in, like the three seats in the front, so that my wife and daughter can come along for the ride still.'
Like all seemingly superhuman athletes, actually you do have to remember that sometimes they're humans just like you and me. That means they too probably like to waste away with Netflix whenever they get a spare moment. Okay, so some elements of Shaun's 90 are generic, but what isn't generic is the shortened chassis that has been achieved by chopping eight inches off the back and four off the front. 
The overruling philosophy carried through the vehicle is that everything is positioned where it is for a purpose. Attention to detail is second to none. The oil pump, for example, has been moved from the side to the back just for when the truck is articulated. Weight has been centralised as much as possible, again going back to those homemade engine mounts, while at the front the 200Tdi lumpuses a Td5 intercooler which calls upon two electric fans just for itself. 
Another electric fan focuses its attentions solely on the radiator to make one very tightly packaged front end. In fact, if you've been on holiday this 'summer' and remember facing the conundrum of trying to fit everything in your case, perhaps get Shaun to take a look next time.
Oh and if packing your suitcase isn't enough, Shaun could probably rewire your whole house like he rewired the 90 – a Defender that now has three individual fuse boxes. Clearly, many hours of labour have been spent on it. And there is no greater illustration of this than the front end, which now resembles more of a battering ram.
The winch is tucked away, unlike on most other off-roaders, so the mud can't reach the mechanisms as easily and there is nothing to pierce. Instead you just have a big black wall of metal smashing its way through to glory. Don't be fooled, though, that Warn 8274 winch can still be accessed and can still free-spool along. It's like thinking Anthony Joshua can only drink water, but then realising he can drink even the boldest boozer under the table. 
Attitude is in abundance when it comes to Shaun's 90. It's the attitude of top athletes who can get to the very top of their game. With Shaun and his 90, he was determined that together they'd become an unyielding force, and the Defender has been prepared for battle.
In terms of creating a vehicle that is nigh on indestructible, there is only one man who deserves the title.
Share this article