Big Cat
Originally Published: January 2010
Words: Tim Gibson
Pictures: Steve Taylor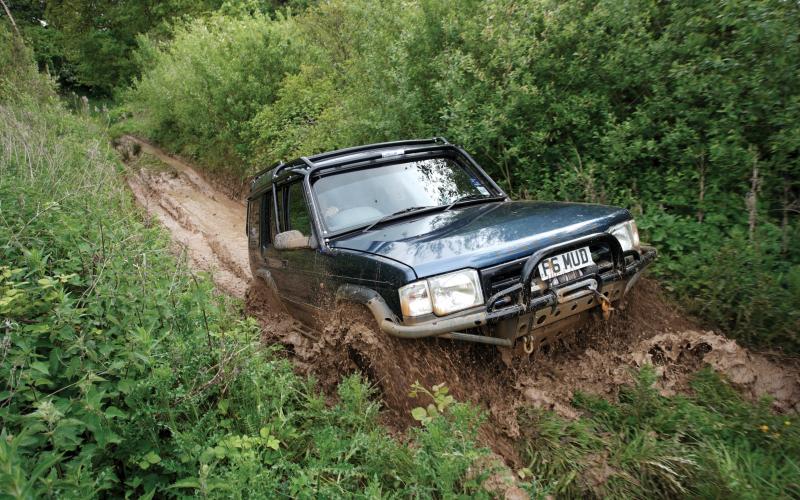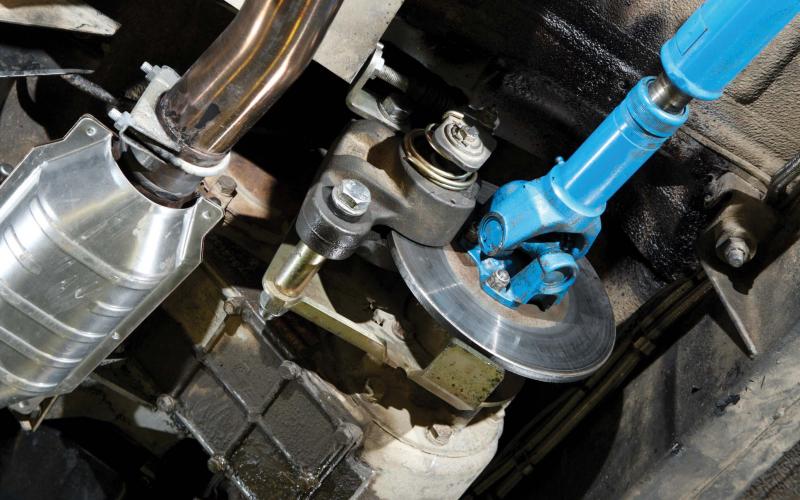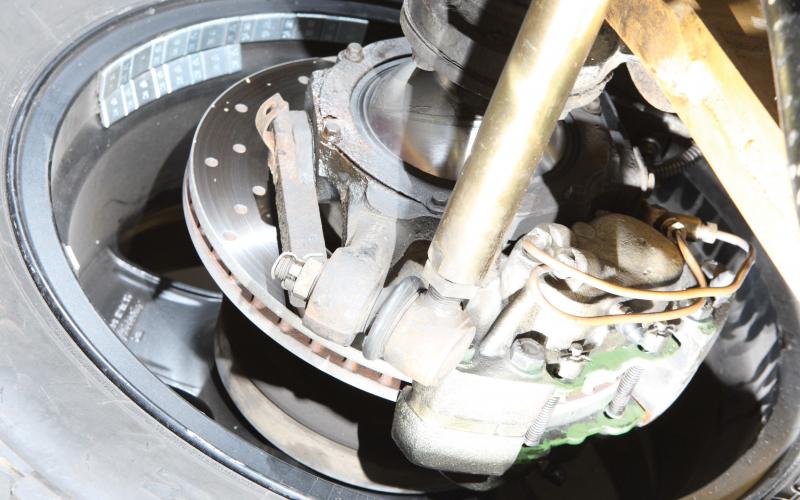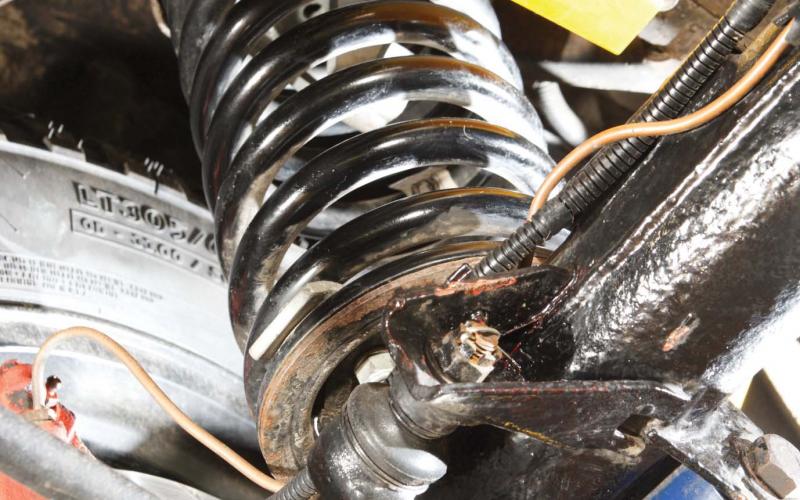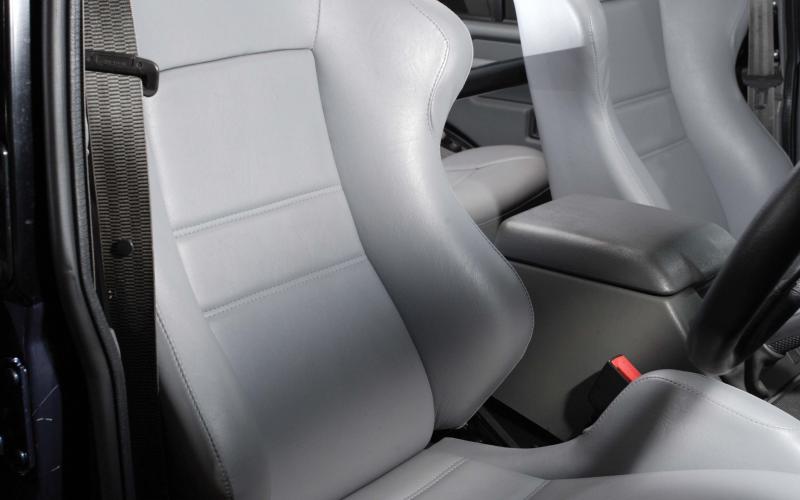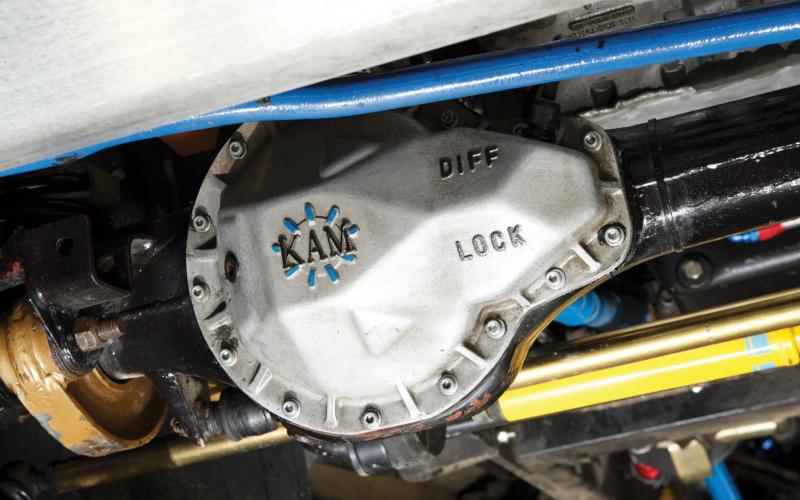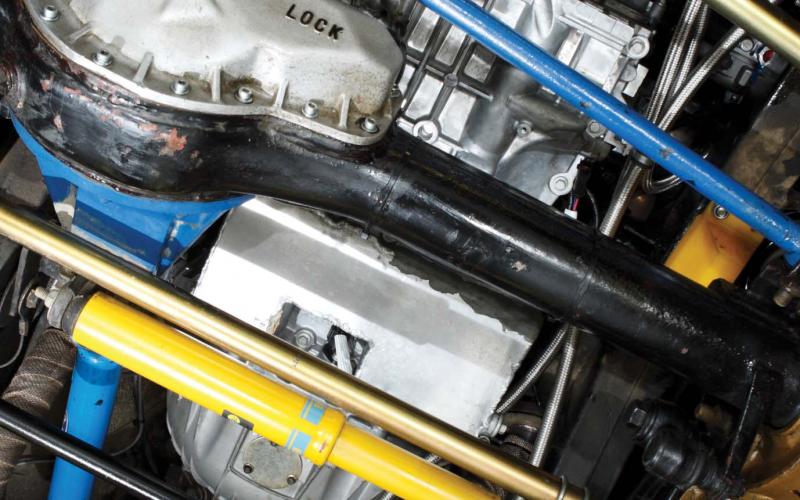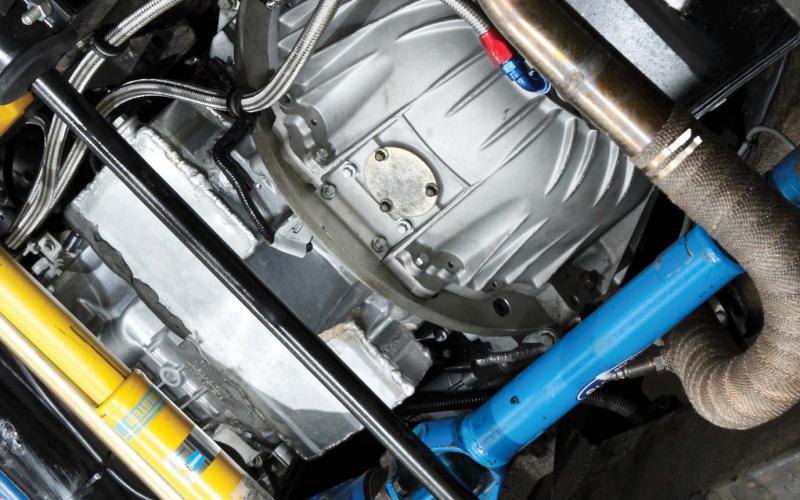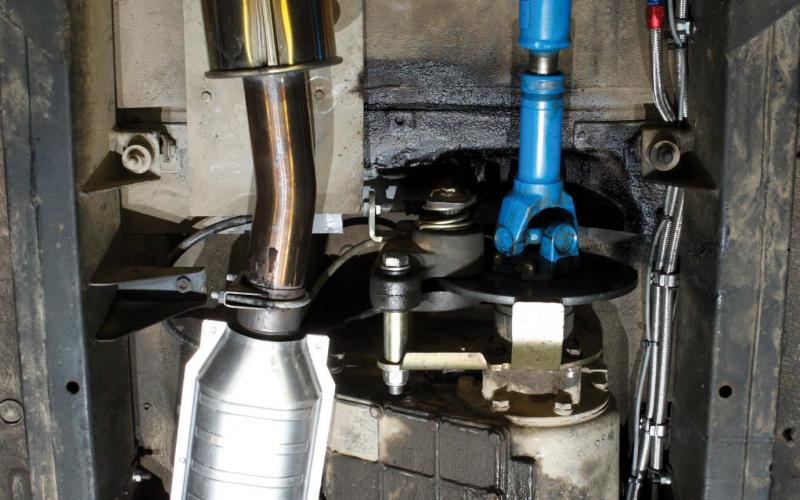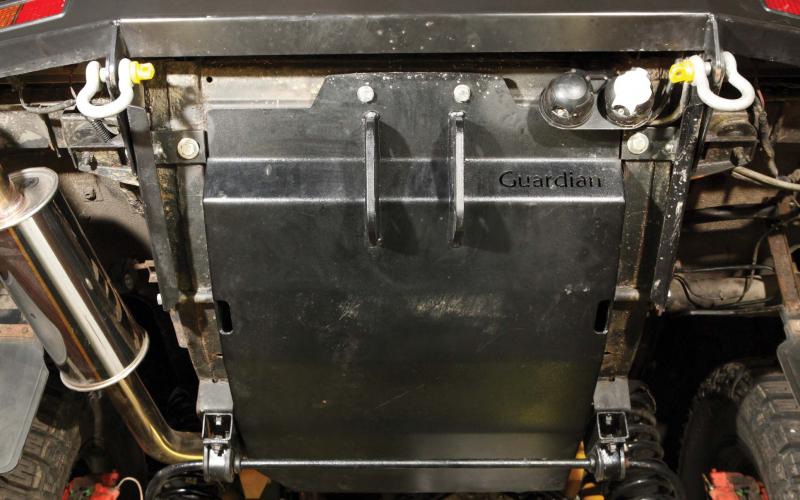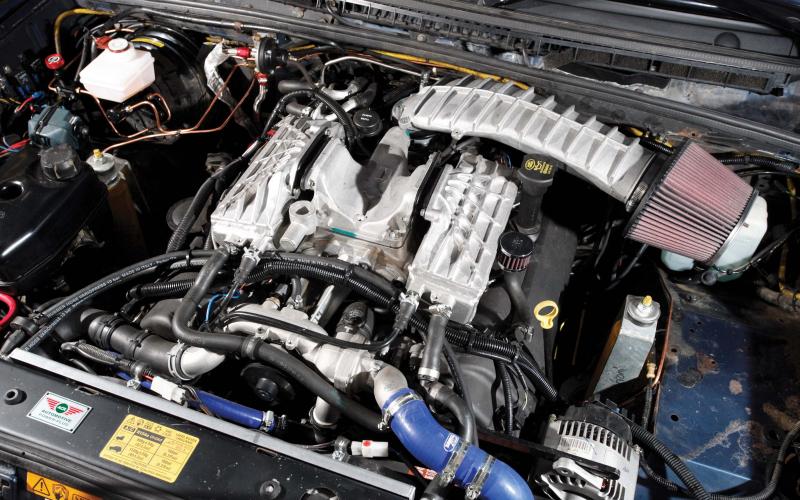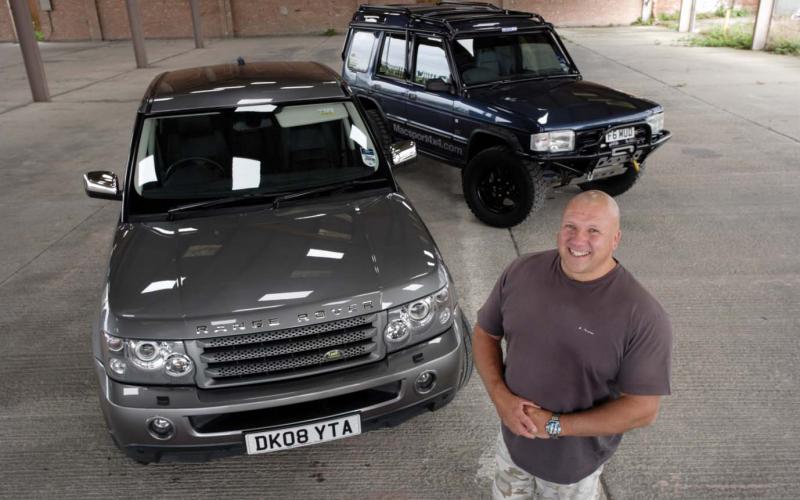 <
>
Pete Littler's Discovery has the roar of a lion and the agility of a leopard, the power of a Jaguar and the grace of a Tabby. However you choose to put it, this off-roader is no pussycat…
There's a misconception held by some off-road enthusiasts that if a vehicle is nicely presented, its owner isn't serious about using it in the mud. Walk around an off-road event and you'll almost certainly hear at least some diehard mud-pluggers dismissing the shinier vehicles on display as wannabes or waste-of-space show trucks.
We tend to do it, of course, because we're conditioned to think that if a 4x4 doesn't look battered and bruised, it can't possibly have seen any hard service. But that's a narrow-minded argument: like saying that if a surgeon's shirt isn't spattered with blood and bits of intestine, he's no good at operating. It's like assuming that a well turned-out soldier has never been in combat, or that a pristine policeman has never arrested anyone for puking in the street.
Appearances can be deceptive, and that's never more the case than with Pete Littler's Discovery. On first sight, this has to be one of the prettiest modified 4x4s you'll come across. The clear indicator lenses and purposeful stance create an impression of serene beauty and understated capability. It's like the Angelina Jolie of the off-road world: nice to look at, but pretty handy in a fight, too.
Apart from a one-inch suspension lift and oversized tyres, the Discovery was more or less bog standard when Pete bought it, and came with a 300 Tdi engine. An ex-works rally driver, Pete's style behind the wheel wasn't enormously well matched to the ponderous Solihull stalwart. His first response was to tune it to within an inch of its life: but even upgraded intercoolers, a huge turbo and a re-mapped ECU couldn't overcome the fact that this was, at the end of the day, still a diesel, and Pete soon decided that an engine transplant was in order.
Enter a 4.2-litre Jaguar V8 petrol lump, with supercharger, courtesy of Roland Marlow at Automotive Component Remanufacturing (ACR). Roland built his formidable reputation during the nineties as a man who could create a smooth, powerful and efficient engine out of the humble Rover 2.25, which was not previously noted for being any of these things. He went on to pioneer the use of LPG in Rover engines, became a well known face on the comp safari and hillrally scene and gained a reputation for being a thoroughly nice chap.
Nowadays, he's to be found wringing up to 600bhp out of the supercharged Jag lump. If that's not enough to turn you on, you ain't got no switches, but Pete decided that around 460bhp would be sufficient for everyday use. After all, one doesn't wish to be over-the-top about these things. He does intend to re-tune the engine to produce a more substantial power output when it's shipped to America for next year's Gumball Rally. But for normal UK use, a dreary old half-thousand horsepower or so seems to suffice.
Not that there's anything reckless about Pete's attitude behind the wheel. He's been around the motorsport scene long enough to know the dangers of inattention to safety. That's why the Disco's brakes have recently been upgraded to a set of 350x35mm AP units with six-pot calipers all-round. Pete did use heavy-duty four-pot units when the truck was first completed, but these had a tendency to catch fire. 'That's by no means ideal,' he remarks, 'so I decided it was wise to install some even bigger brakes.'
In any car, there's a degree of movement in the braking system which delays the transfer of pressure from the master cylinder to the wheels. When you've got almost 500bhp at your disposal, it's rather nice if this delay can be reduced as much as possible. In consequence, the Disco is fitted with a master cylinder brace. This limits the amount of give in the system, thereby increasing the feel of the brake pedal and reducing stopping distance.
One corollary of the brake upgrade has been the need to replace the Discovery's wheels. The 17-inch alloys that were in situ when Pete purchased the car did not have a sufficient diameter for the brakes to fit, so 18-inch rims have been drafted in to match the beefy grooved discs. These are shod with a set of 305x70R18 Mickey Thompson ATZ tyres, which Pete rates very highly indeed. 'They have a very close tread pattern,' he states, 'which gives them a lot of grip on tarmac.' Eh? Don't be put off: be intrigued…
Worry not, the car's performance on the black stuff isn't the only thing on Pete's priority list. He originally purchased the Discovery for use as a hack when staying at his rural retreat on Anglesey. The vehicle replaced a Defender 90, which he'd fitted with a lift kit and a 5.0-litre petrol lump. He decided he wanted something with a bit more comfort, and didn't intend to perform any drastic modifications to the truck.
He didn't reckon on the influence of Paul McCleary at Macsport 4x4. No stranger to anyone who's been reading this magazine for more than a few months, Paul has an unnerving ability to turn even the most restrained off-road enthusiast into a mud-hungry madman after just one meeting.
With Paul's gentle persuasion ('It didn't take much,' he reports), Pete decided to fit a few trick bits to the Land Rover, just in case he took it greenlaning in the Welsh hills around his cottage. First up was a suspension lift, which, in a microcosm of the build as a whole, began as a modest idea and ended up as a major area of modification. Pete initially thought he'd go for a couple of inches of lift from a mainstream off-the-shelf supplier. What he eventually settled on was a much more technically advanced Gwyn Lewis set-up that gives the Land Rover a pleasingly impressive amount of wheel travel.
Old Man Emu extended springs provide the bulk of the lift. These aren't as huge as you might expect – coming in at just one inch on the front and two on the rear. Pete and Gwyn experimented with a number of combinations, with Paul providing the spanner work. They eventually settled on the relatively modest increment of the OME components, because anything taller had a detrimental impact on the vehicle's stability.
One of Gwyn's own dislocation kits helps to make the most of the Disco's axle articulation, and OME extended shocks are well able to follow the wheels to the full extent of their flex. The brake hoses are also extended (and made out of stainless steel), in order to ensure there are few limits on the Discovery's ground-hugging capabilities.
Of course, keeping in contact with the ground is only part of the picture; a vehicle also needs to maintain traction when the going gets slippery. Because of the strain on the running gear created by the powertrain, the tyre pattern can't be too aggressive (hence the ATZs). But it's essential that the Land Rover can keep moving forward in challenging conditions, especially in the wet Welsh terrain where it spends the majority of its time.
As a result, Pete asked Paul to install KAM electronic diff-lockers at the front and rear, which can be engaged when the need arises. Because a fully locking differential doesn't handle so well at higher speeds, though, the lockers are also combined with the same company's limited-slip units. These give a bit of extra traction when needed, leaving the lock to function as a last resort when conditions become especially tough.
A further aid to traction comes in the form of the viscous coupling transfer case, which was taken from a Range Rover Classic. This doesn't have a massive impact in deep mud – after all, the alternative is an open diff with a locking lever – but it can make the difference between clean and sloppy getaways on loose surfaces. Pete opted for it after a particularly dramatic wheel spin on a Welsh back road, and he regards it as a very useful adjunct to the high-power engine set-up.
Another enhancement to the vehicle's performance is the removal of the ABS system. That might sound like a bit of an eyebrow-raiser, but there's method to the madness here. A Disco of this vintage is hardly the last word in dependability, especially in the electronics department, and Pete figured that rather than having ABS and risk it failing when he needed it most, he'd be better off without it altogether. Not the most logical of actions if all you do is potter around and the only time you ever need to lean on the brakes is when someone else does something stupid, but when you've got stacks of power and you know how to use it, not having ABS forces you to drive within the capabilities of your standard braking system, and that can't be a bad thing.
Especially when your vehicle is constantly bombarded with the sort of mud and wet grime electronics hate so much in the first place.
Anyway, to compensate for the loss of this on-road safety feature, Paul fitted an adjustable rear brake portioning valve. This allows the driver to adjust the pressure on the rear discs, thereby reducing the chances of a vehicle's back end locking up under heavy braking. More importantly, its adjustability means Pete can set the pressure in a way that suits the car's ever-changing specification, as well as the prevailing conditions. It's actually a far simpler set-up than the complex electronics of ABS, and is very popular among American hotrod enthusiasts.
Gwyn Lewis 30-degree propshafts allow for the wider yoke angles required by the suspension lift. This prevents vibration in the cabin, as well as ensuring the configuration's continued reliability. Pete also had hardened halfshafts installed, in an effort to reduce the chances of the Discovery coming a cropper on hostile terrain.
Although he's by no means afraid to use the Land Rover in earnest off-road, Pete is keen to protect it as far as possible. That explains why he's installed a Guardian fuel tank protector, rock sliders and KAM aluminium diff covers on both axles. A more involved modification is the one-piece aluminium sump, with remote oil reservoir. The sump itself was relocated in order to enhance the vehicle's ground clearance, and Pete is very happy with the results. 'I rarely have to think about whether the underside will become fouled on uneven ground,' he says. 'The clearance is great.'
One impact of the large wheels and suspension lift is to the Discovery's gearing. A reduced ratio transfer case has been fitted to offset these changes, and the awesome power of the engine also helps to mitigate any side-effects. In fact, the Discovery has an amazing ability to perform well at any speed. This is largely thanks to the extremely wide torque range of the engine: although peak torque of 465lbf.ft comes at a relatively high 4200rpm, the car still puts down over 450lbf.ft at 2000rpm. It doesn't exactly struggle to turn its bark into a bite, therefore, and that makes for an exhilarating drive both on the road and off it.
Perhaps the most exciting element of the project, though, is its paddle gearbox. This is based on a four-speed ZF auto box, which Roland at ACR modified so that Pete could control it manually using buttons on the steering wheel. The set-up doesn't use a clutch, and Pete's rally driving experience enabled him to advise Roland on the precise configuration of the gear ratios to make the most out of the engine's potential. It provides the smoothness of an automatic gearchange – especially useful during ascents up steep inclines – along with the ability to lock the transmission in a particular gear for the sake of enhanced control. Pete couldn't be happier with it, and views it as the perfect complement to the Jaguar power plant.
Further work performed in the Macsport 4x4 workshop includes installation of a rear storage drawer, in which Pete stows his collapsible ground anchor, ropes, snatch blocks, spare parts and other bits of kit. This keeps the cabin orderly, and its chequer plate finish brings a certain elegance to the Discovery's load bay.
Paul also attacked the wheelarches in an effort to accommodate the oversized wheels and tyres. This wasn't as easy a job as it might sound, because the flared arches that were necessary to maintain the Land Rover's MOT-compliance were unusually angular in construction. Paul and his team spent long hours trying to mould them to the newly-enlarged arches, ensuring there were no gaps that might offend Pete's fastidious eye for detail. The hard work paid off, and it's fair to say that the Discovery passes even the most attentive of inspections with aplomb.
A two-box stainless steel exhaust gets rid of the nasties from the engine bay, while a Protection and Performance roll cage (installed by Paul) ensures occupant safety should the worst happen. The cage runs inside the cabin from the B-post, thereby adding rigidity to the body shell. Further strength comes courtesy of the tubular front winch bumper, adorned with a Britpart winch, and the TJM rear bumper. The spare wheel carrier was also modified by Macsport, in order to account for the increased weight and size of the larger tyres.
The car's front passengers are cosseted in Cobra racing seats, while the rear bench seat has been re-trimmed to match. The driver's seat has been mounted to Pete's precise requirements – a motorbike accident some years ago left him with a prosthetic leg, and means he has to sit in a very particular position in order to maintain control of the throttle and brake pedals.
Other interior modifications include custom-built door inserts and a top-spec Rockford audio. This includes six speakers, tweeters and a 12-inch sub-woofer, all of which are housed at strategic places around the car to deliver a soundtrack of cinematic quality.
It would be easy to let the addition of stuff like a decent stereo obscure this car's off-road prowess. But that would represent a disservice not only to the vehicle, but also to its owner. There's nothing prissy about Pete's approach to off-roading: indeed, the firm he uses to valet the car after its frequent muddy excursions would testify to his full-on tastes when it comes to the brown stuff.
All of which goes to show that you can't make assumptions about a vehicle – or its owner – on the basis of appearances. Pete's Discovery is certainly aesthetically appealing, and wouldn't look at all out of place in the parc ferme of a shiny 4x4 exhibition, where its unusual engine and gearbox spec would no doubt attract a lot of admirers.
But a few hours of water-splashing, mud-bashing, tooth-gnashing off-road fun soon put paid to any notion of this vehicle being nothing more than a show truck. It might defy conventional wisdom in a whole lot of ways, but make no mistake: this is one serious off-roader.
X-ENG X-BRAKE, AP RACING BRAKES, OLD MAN EMU SUSPENSION, GWYN LEWIS SUSPENSION, JAGUAR V8 ENGINE CONVERSION, KAM DIFF LOCKS, GWYN LEWIS PROPSHAFT, TJM BUMPER, DISCOVERY
Share this article