A View To A Kill
Originally Published: December 2016
Words: Mike Trott
Pictures: Mike Trott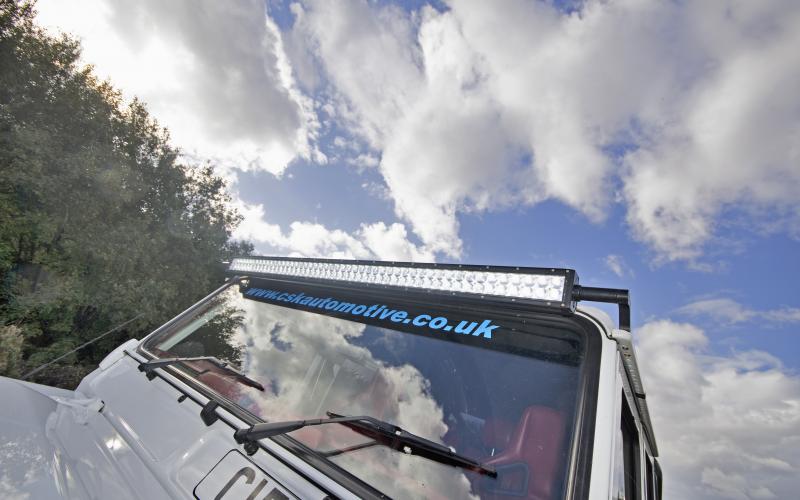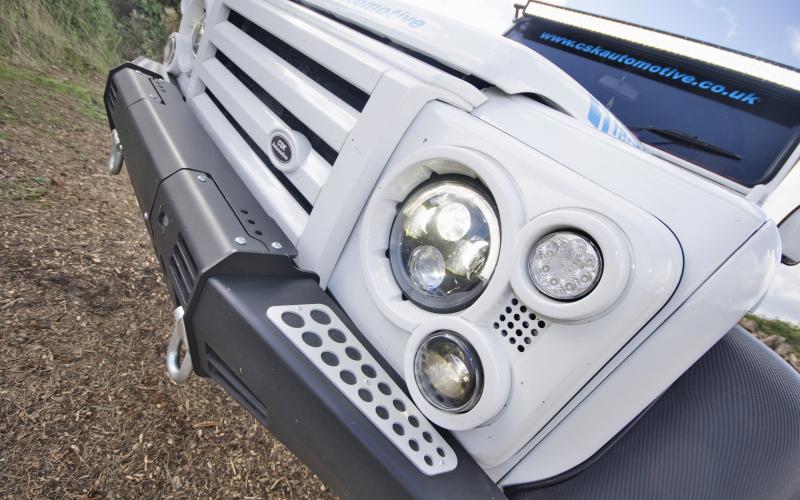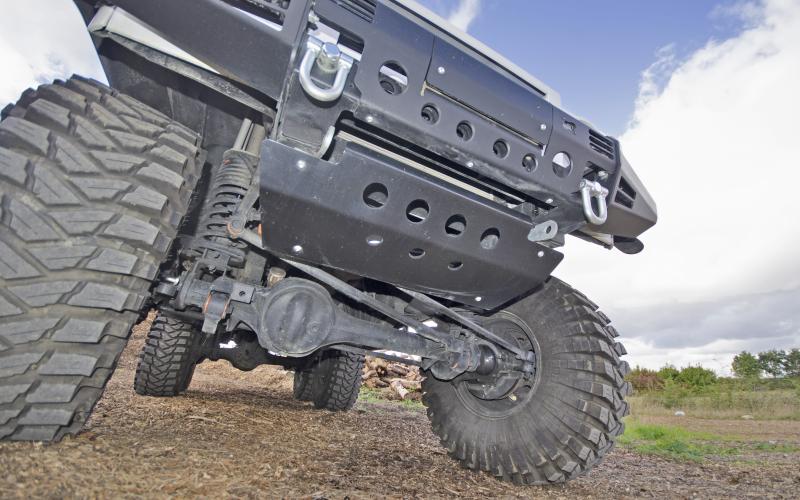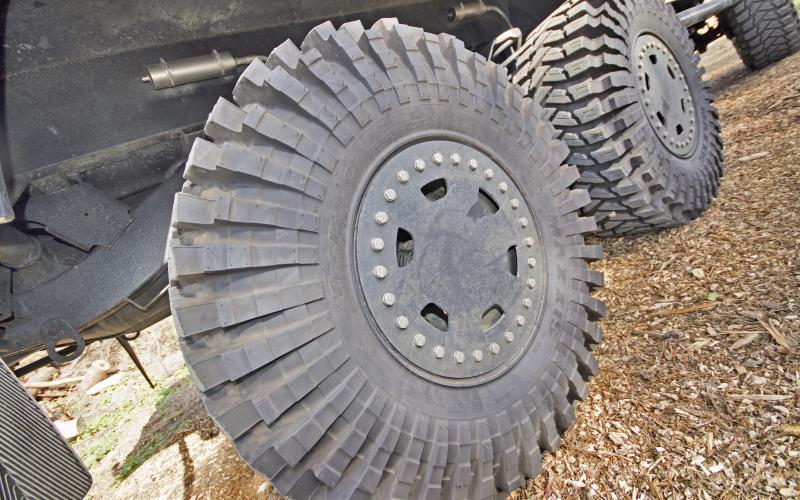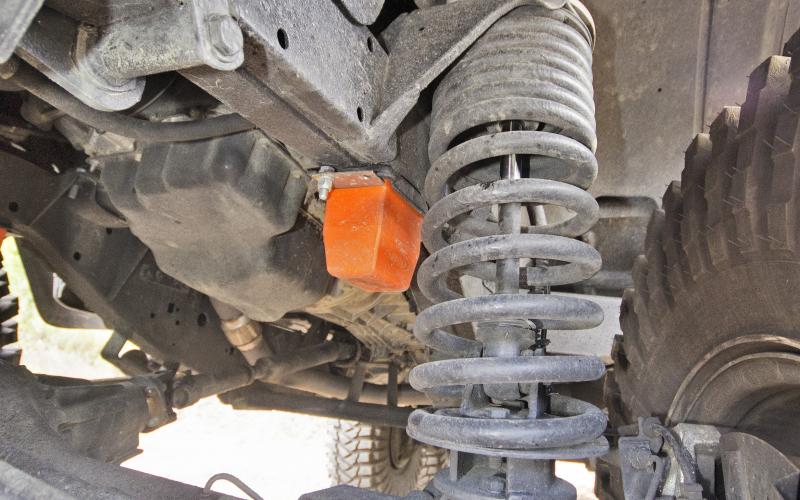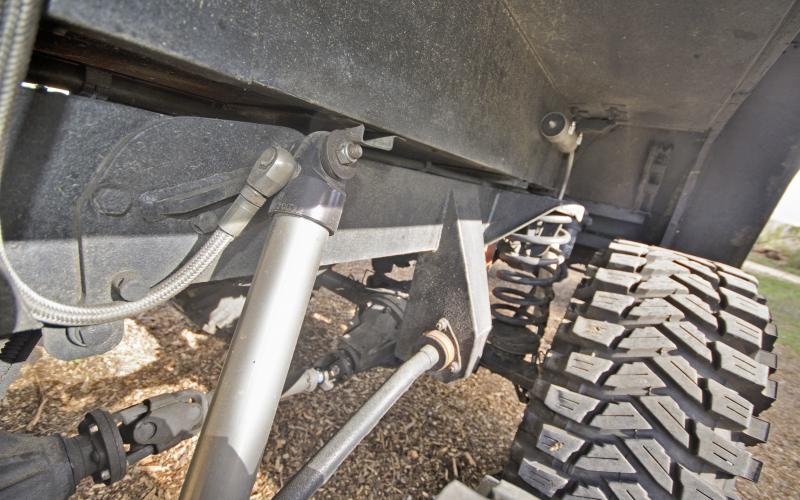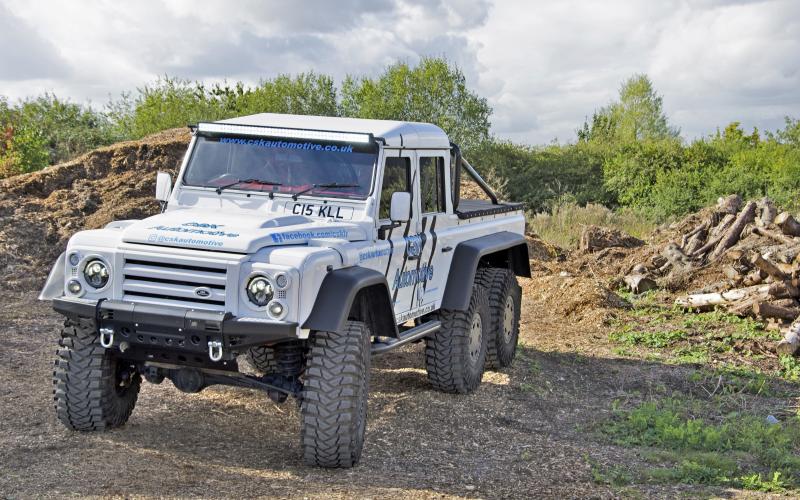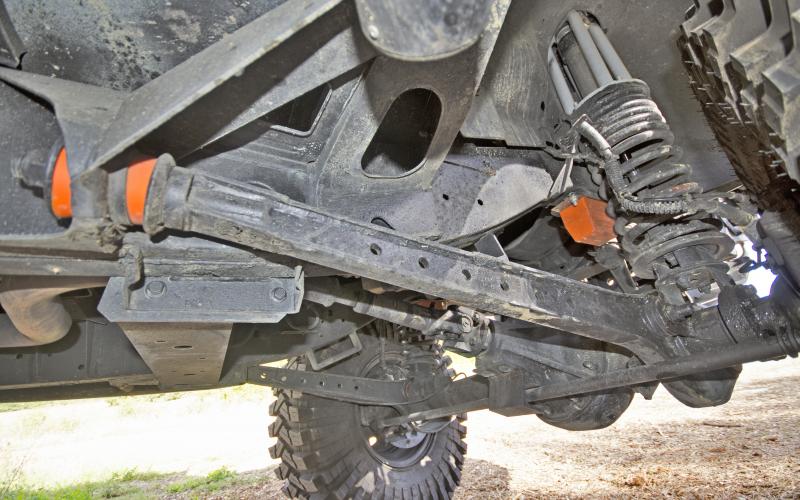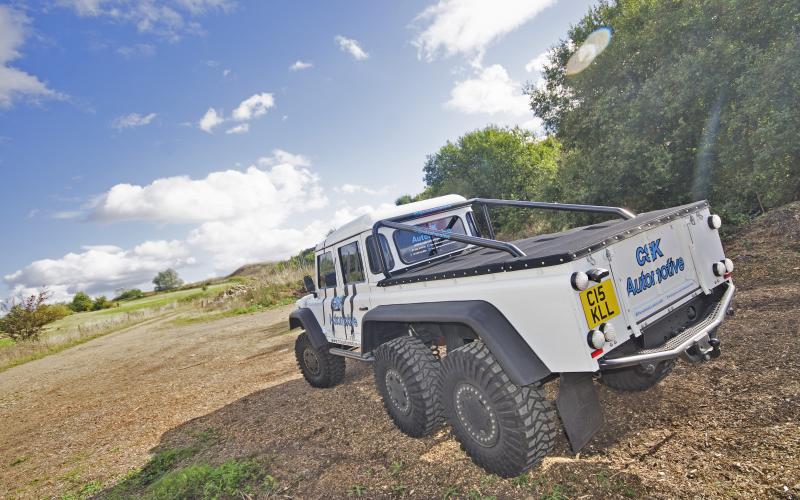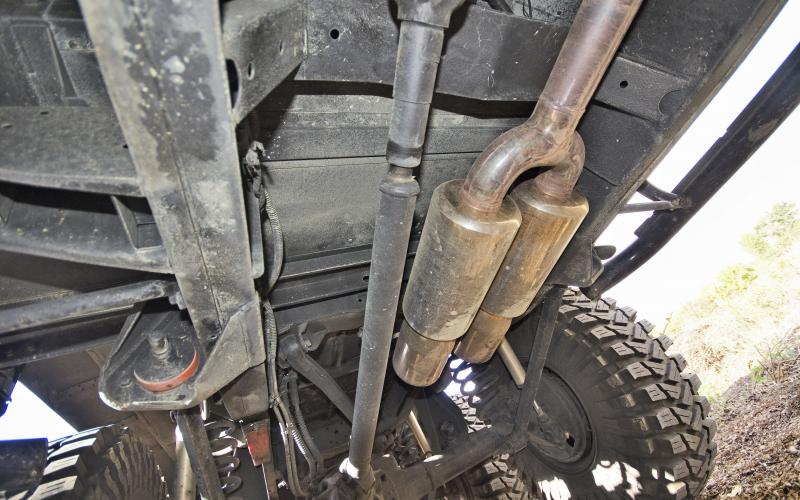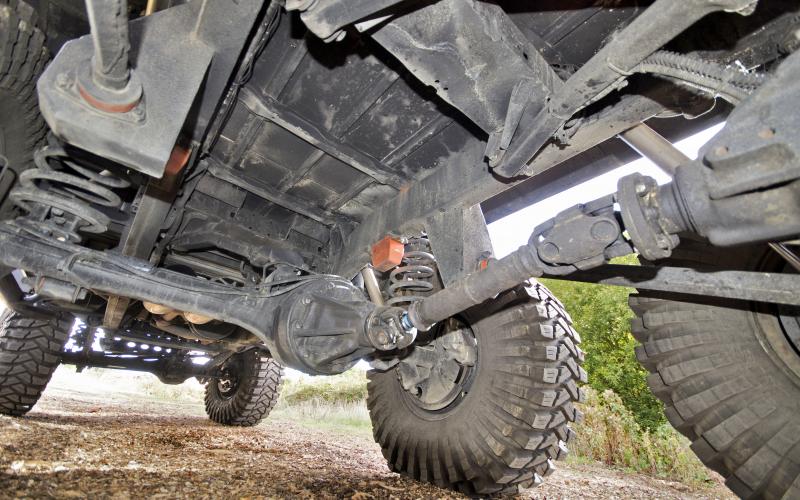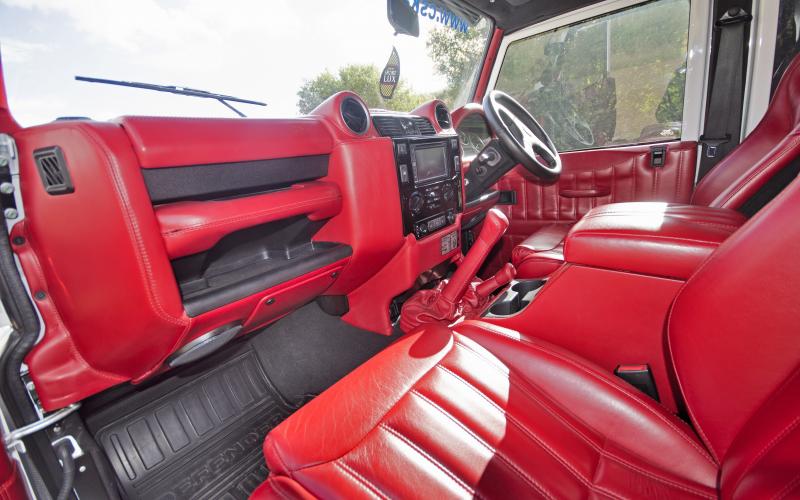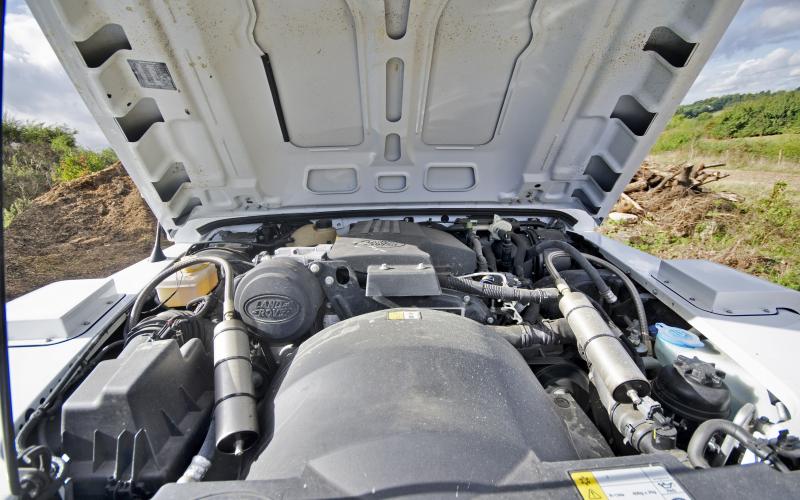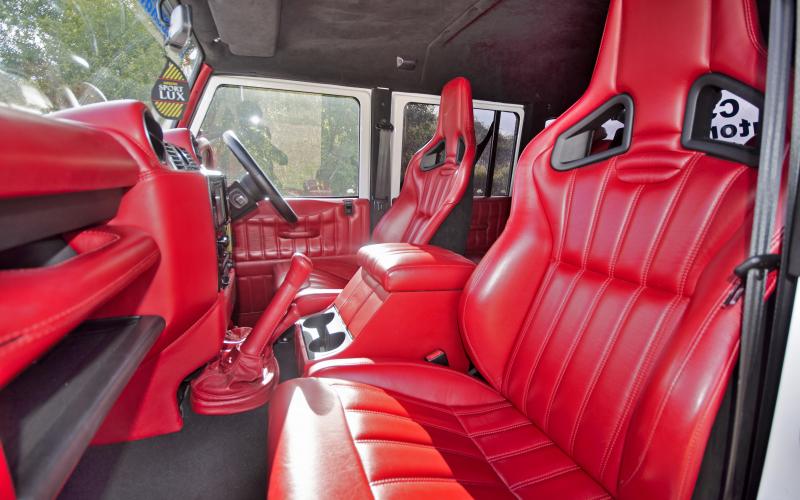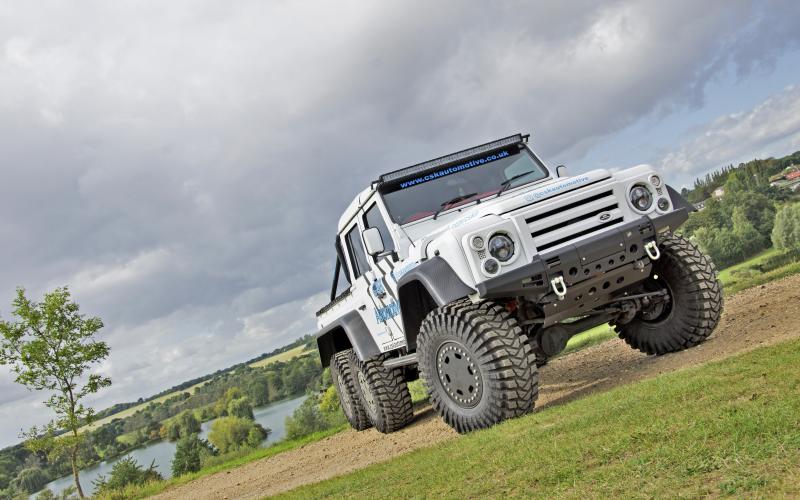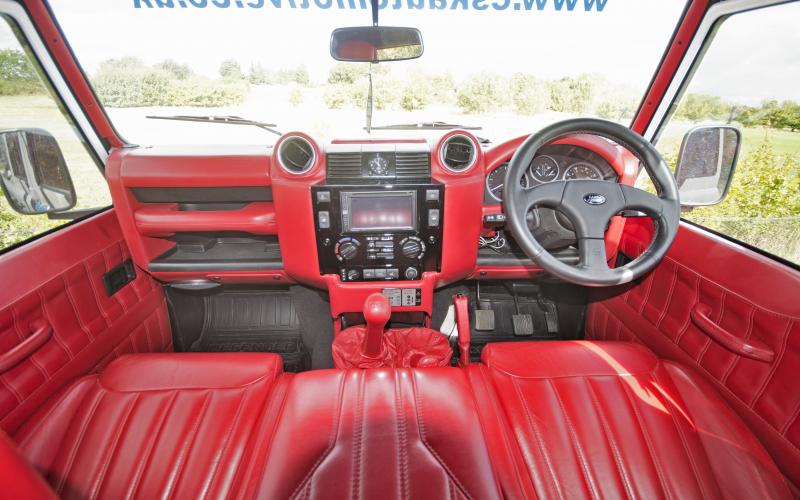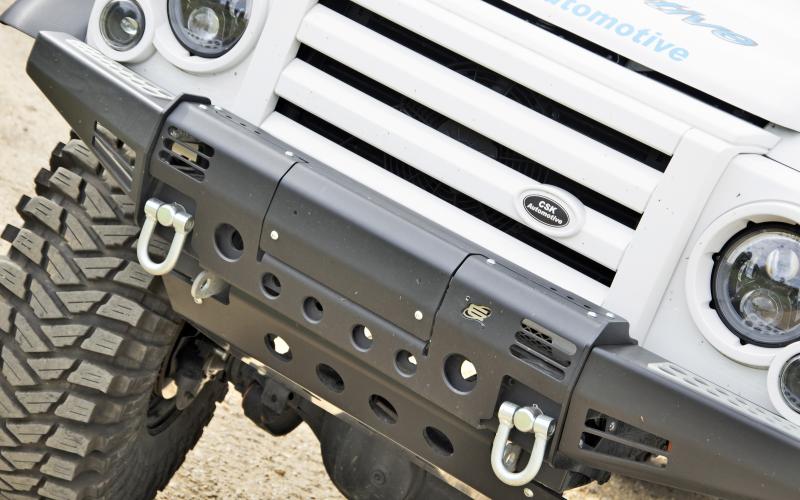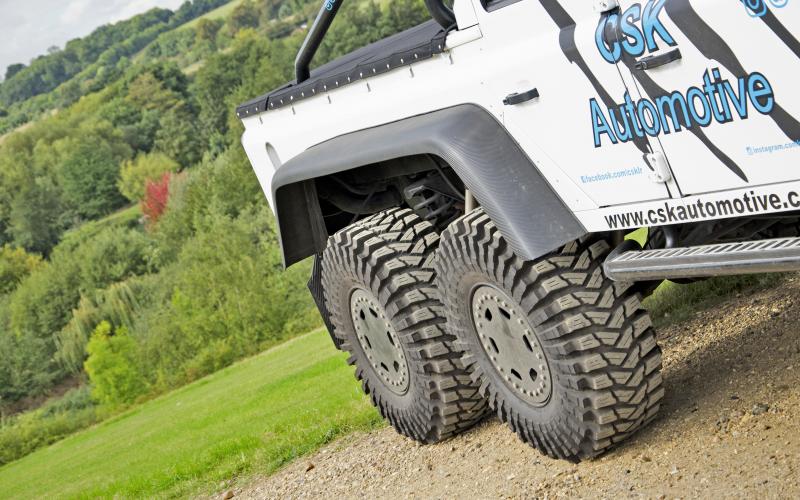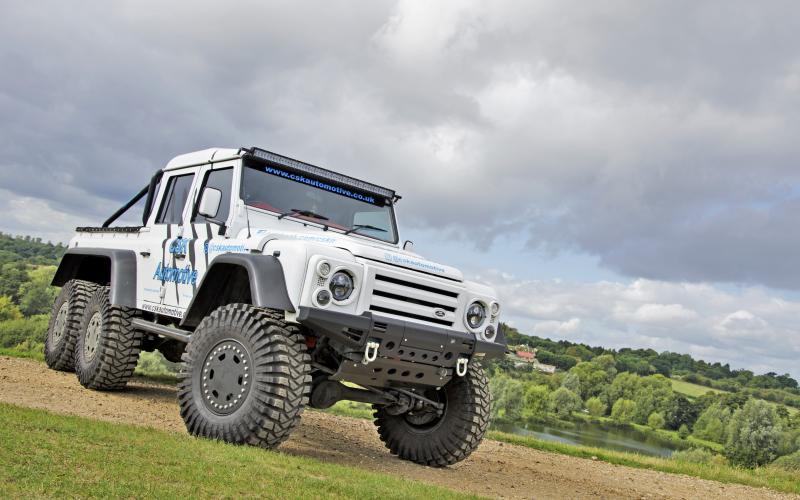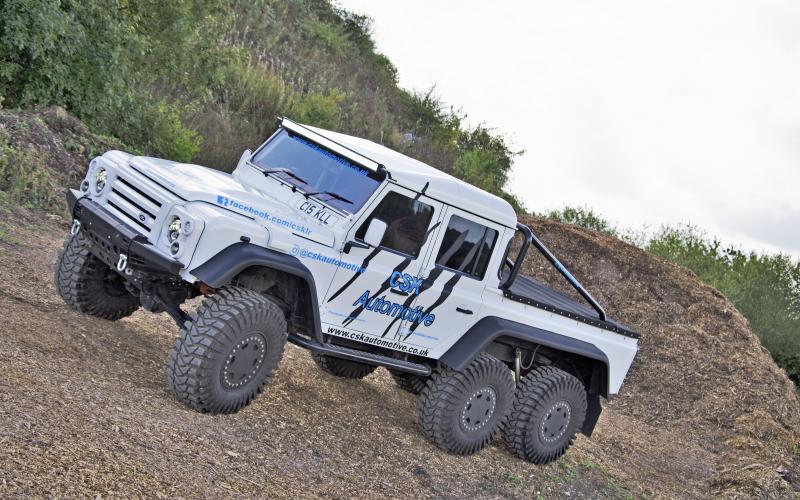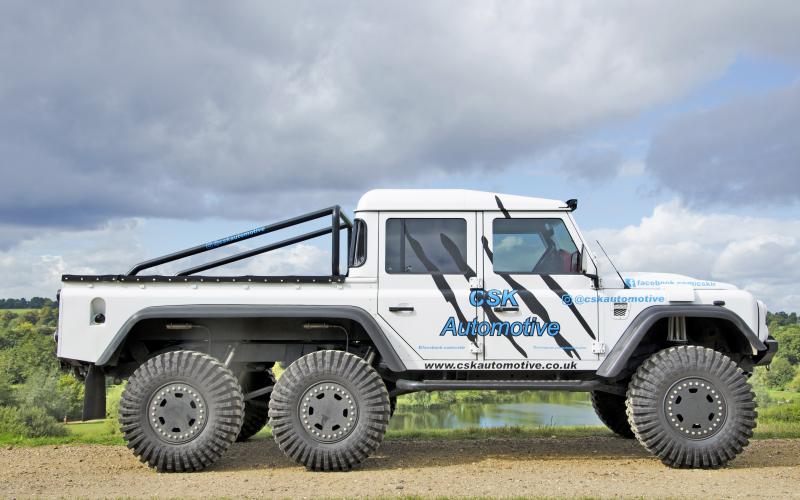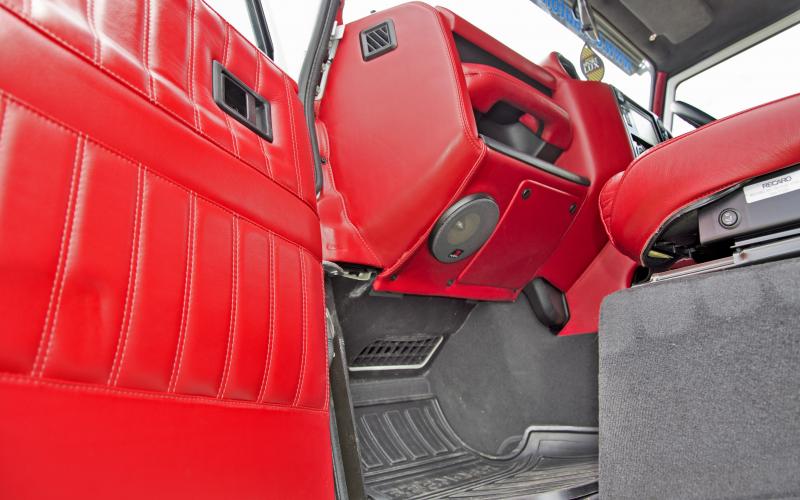 <
>
First featured in The Landy, December 2016
Sometimes four wheels simply aren't enough. And neither apparently are any of the traditional wheelbases Land Rover offered for the Defender. So, that can only mean that Chris Kill's Defender 160" 6x6 must be quite the spectacle.
Land Rovers are regarded as relatively large vehicles, I think you'll agree. Compared to most of the rubbish that clogs up Britain's arteries, the Land Rovers are the chunkier occupants of the road and, well, they often need to be in order to carry out the practical duties we impose on them.
But what if you feel like Land Rovers have gotten a bit small in stature?  What happens if you don't think they come out of Solihull with enough wheels? And what happens if you have a moment of lunacy and decide to actually turn your cockamamie idea into a reality? 
Well, you see, some fella down in Hertfordshire had one of these crazy ideas. His name is Chris Kill and he happens to own CSK Automotive.
Turns out he's had a few 'visions' over the years, but this one certainly tops the list for ambition.
'So it started life as a brand new 2016 model year Defender 110 Double Cab,' explains Chris. 'Then we customised it and turned it into the 6x6 it is now. Th e idea really was about how crazy I could go from my last build, which was my 110 Double Cab on a 4" lift with 37-inch Maxxis Trepadors – so I thought, "Right, let's 6" lift it with 37-inch Treps and add another set of wheels!"'
Having taken stock of the vehicle in late September last year, work commenced at the beginning of
November and, by the time the squad were ready to close down for the Christmas break, they'd got the Defender rolling on all sixes. Despite the project being done around other work, Chris had the Defender on the road by February and officially labelled the build complete in March, six months ago.
What Chris and his team have created is a six-wheel drive Land Rover Defender 160. And yes, those digits are very accurate. The miniscule 110 Double Cab was elongated with an extra 50-inches worth of chassis, with all the following work being carried out by Chris, his dad Steve, metal welder Phil, ali welder Richard and CSK painter Chris. It's a completely inhouse masterpiece. Or master vehicle in any case.
Naturally, the custom CSK 6x6 conversion takes centre stage, but there is so much more to this vehicle than just a couple of extra wheels on the bus. A bus would be smaller, mind you.
For starters, stepping into Chris's 160 is a difficult task, but that's partly due to those 37" Maxxis Trepadors and the 6" lift kit complete with reservoir shock absorbers. The suspension arms have been uprated at both the front and rear, while the setup has been polybushed throughout with extended bumps and an adjustable panhard rod. That mammoth chassis has been put through a comprehensive CSK rust prevention treatment, with a custom-made arch kit installed and a custom rear roll bar fitted to help the tank keep some dignity through the bends. And it does so, too.
For power, this 6x6 still employs the original 2.2-litre Puma engine, although crucially there have been a couple of tweaks, including the Alive Tuning Stage 2 remap, the larger intercooler and the stainless DPF removal pipe which links to the large cherry-bomb style back box with twin rather sizeable tips that lurk beneath the vehicle.
Inside the 6x6 it doesn't get any less jaw-dropping. If you don't like the colour red then it may not be for you, but happily I do. Th e cabin has been swamped with leather, and to aid the soundproofing further there's a full Dynamat system installed. It won't be engine noise or the harshness of the elements outside that'll be at the forefront of your mind anyway, because Chris's JL Audio twin 8-inch sub behind the rear seats, along with assorted speakers and tweeters, will be pumping out the freshest tunes and flooding your head with vibes to quash any thought of wind or tyres. 
The double DIN head unit also encompasses the vehicle's satnav, Bluetooth and iPhone connectivity points, along with a neat reversing camera. Like me, Chris expresses his belief that finding a good pair of seats is key to any interior. On this occasion he's slotted a couple of Recaro CS seats in the front – a good middle ground between bucket seats and seats that offer as much support as a wet lettuce.
The backings are rich in alcantara, a material that applies to the headlining too, while the steering wheel is a suave Startech piece installed with the slim boss kit. As a show-stopper – or an entire high-street-stopper – Mr Kill's colossus simply slays (sorry not sorry) the opposition. Unsurprisingly, it's not a vehicle you can really hide in. Imagine trying to hide an elephant, then you can start to get the picture. Of course, plenty of people do queue up for pictures of this goliath.
'I love driving it!' exclaims Chris. 'People watching is one of the best things you can ever do when on the road – watching reactions and the silly things people will do to get a photo just cracks me up!
'I have had people hanging out of car windows with their cameras while overtaking just to get a video, and literally watching them drive round the 6x6 while on a motorway,' chuckles Chris.
Chris is an amicable guy; a modest one too. Think of Spurs striker Harry Kane, and they're pretty much a spitting image of each other. However, of the two, Chris certainly had a busier time of it this summer! Th e other difference is that with those remote shocks under his Land Rover, Chris is probably better at taking corners…
If the England camp had done their homework like Chris, at any rate, maybe they'd have got the job done at the Euros. Chris on the other hand made thorough preparations for the Defender 160.
'I drew all of the ideas up roughly on paper and then transferred these to accurate measurements and sketches to get an understanding of how the chassis would work, figuring out the extended outriggers etc.' says Chris.
Chris did experience a European adventure of his own this summer, and from his anecdotes I know which event I would most relish being involved in! 
With a broad smile across his face, Chris describes it: 'The best experience for me was taking part in the Modball Rally – a European rally where 180 crazy cars trek across Europe to get to different locations every day.
'The cherished memory I have was when we got to Barcelona. We were going for dinner and one of the guys said, "Let's go in the 6x6!" So that's what we did! Eleven people in a five-seat vehicle,' laughs Chris. 'I did get pulled over and fined 250 euros unfortunately, for having the rear tub full of people.'
Sometimes such penalties are rendered obsolete given what memories you take away with you and the laughter you experience in the moment. So that sounds like the end of the story, but Chris may not be finished with the Defender just yet.
'I will keep hold of it as it's my last new Defender, so to speak, now they have ceased production. I will probably change the colour of it, make it even bigger and put a V8 lump under the hood to make it stand out even more,' he reveals. As if it needed to stand out any further!
'Ideally I would like to go big on the engine – it pulls and drives okay, but it looks like it needs something mean under the bonnet.'
We're sure Chris will come up with another 'vision' sometime soon. And we're in no doubt it will be every bit as spectacular as this stunning Defender.
Share this article