A Long Time Coming
Originally Published: May 2015
Words: Mike Trott
Pictures: Mike Trott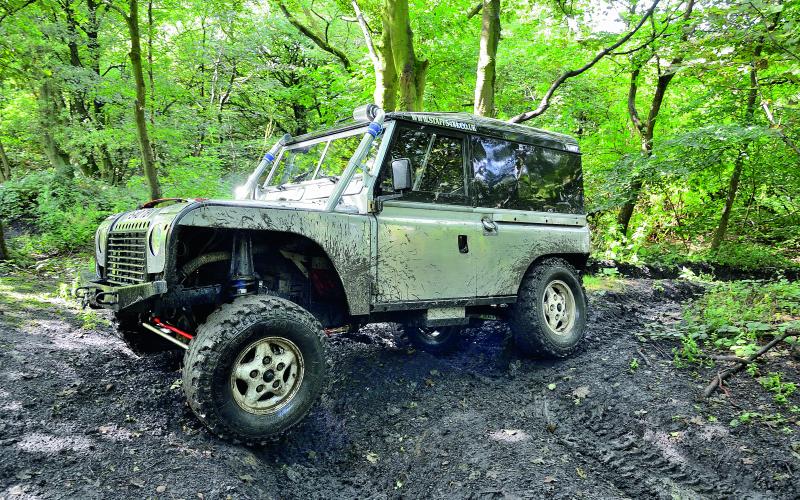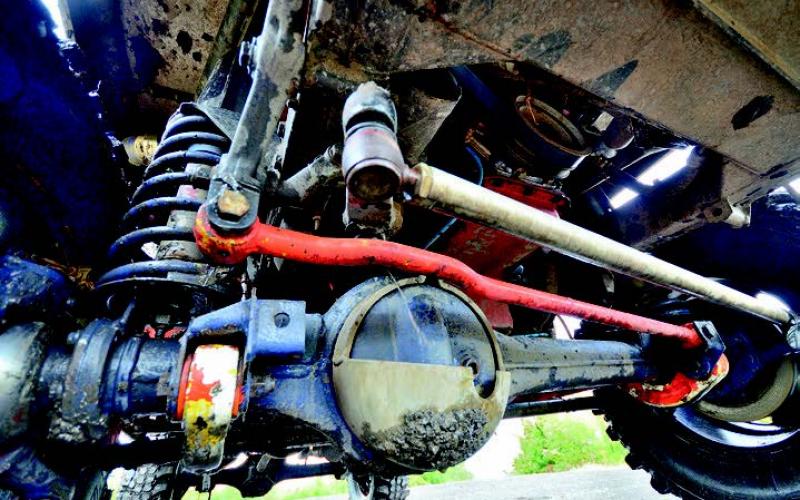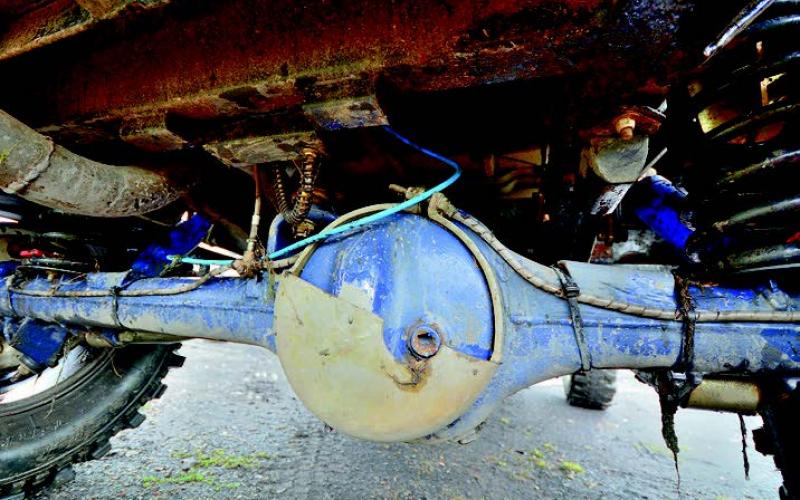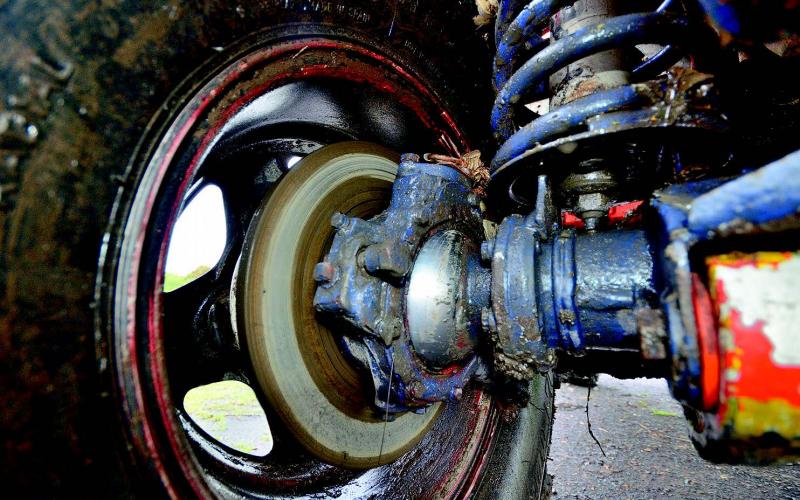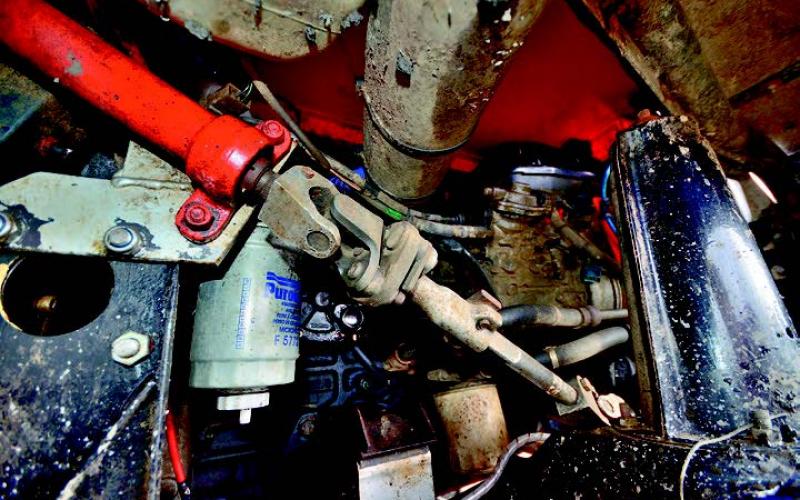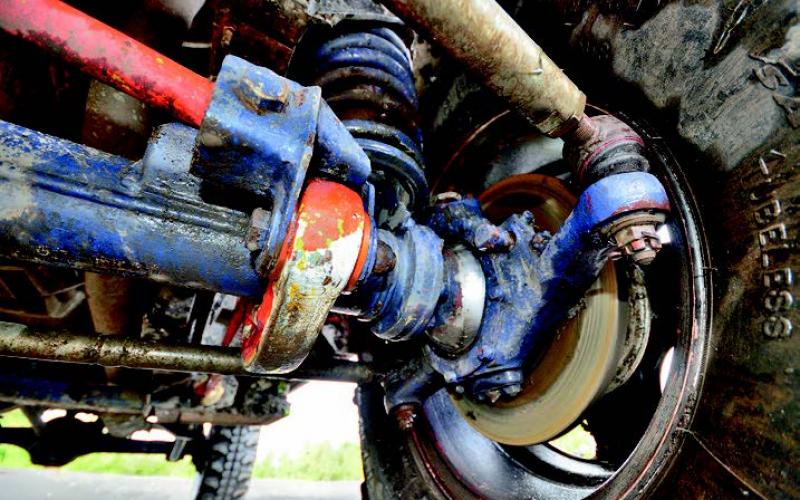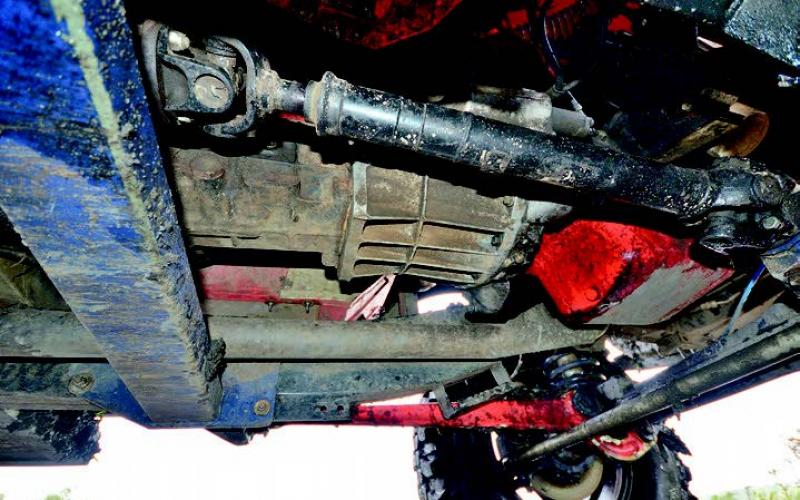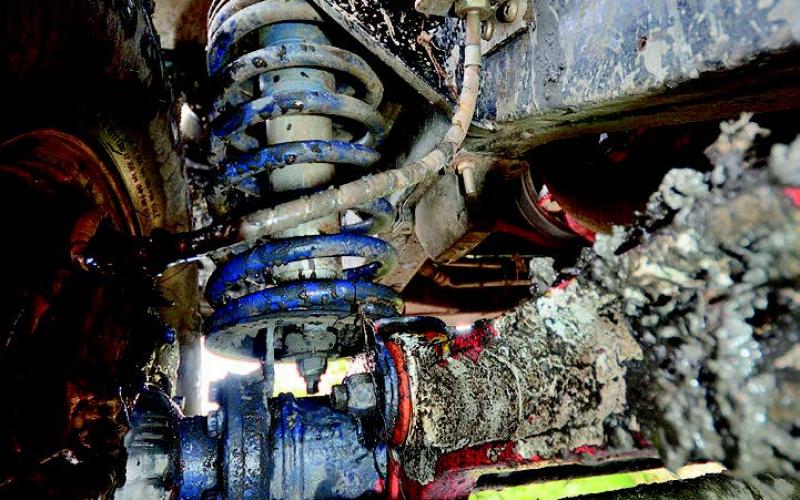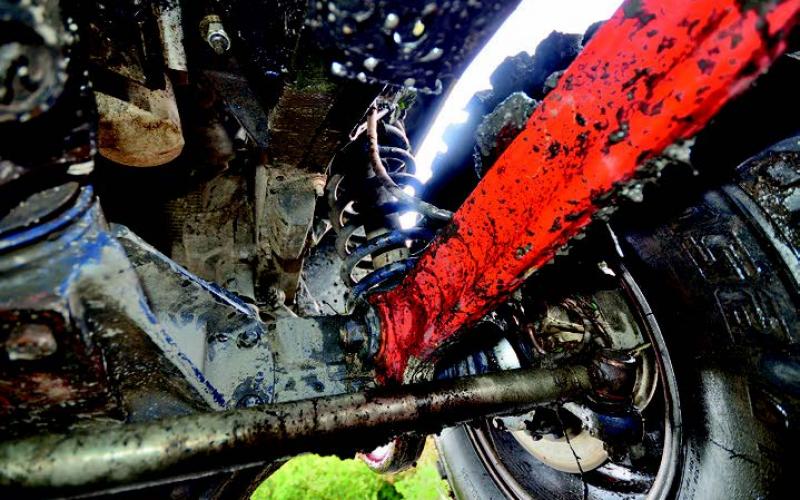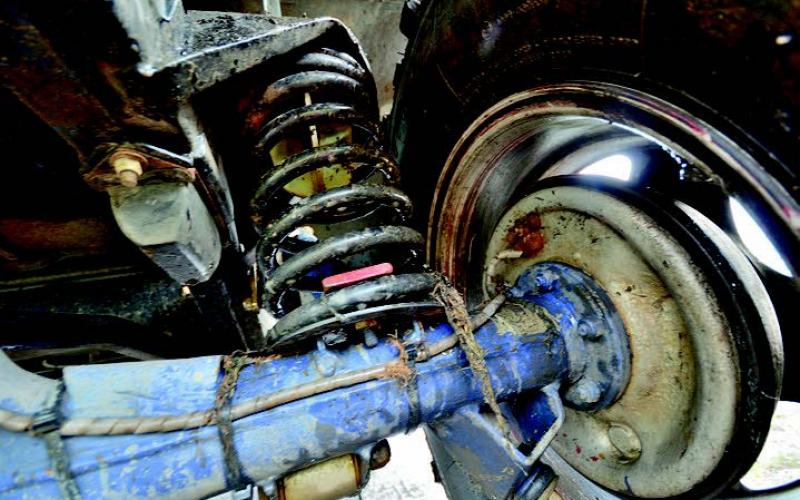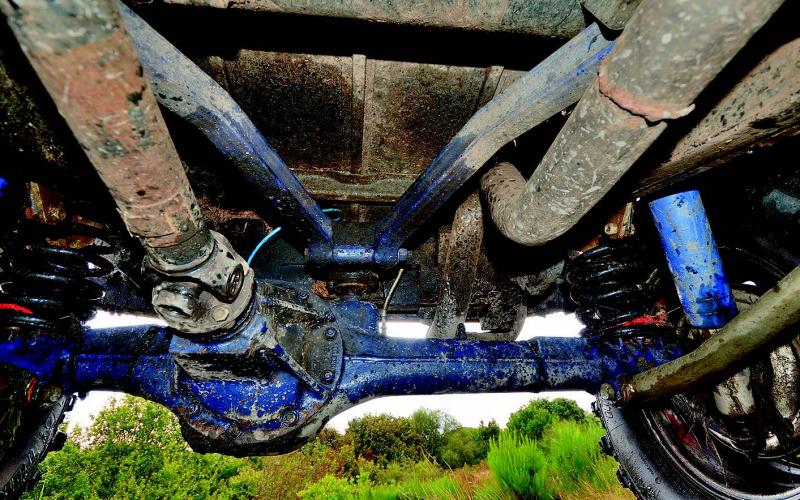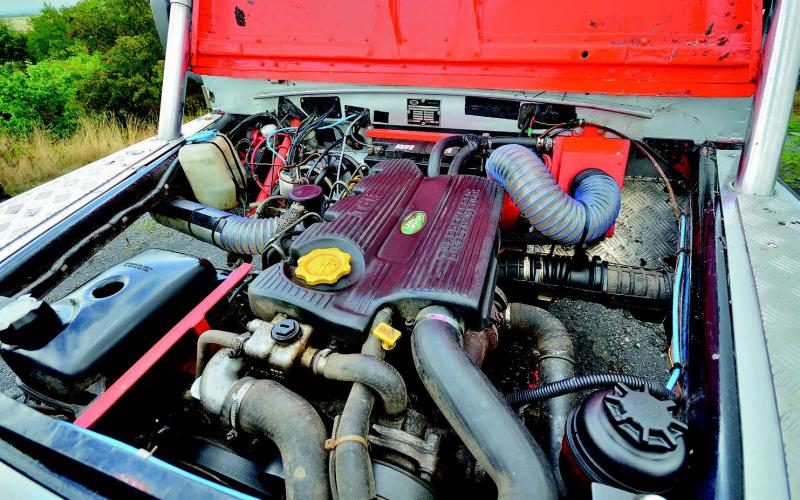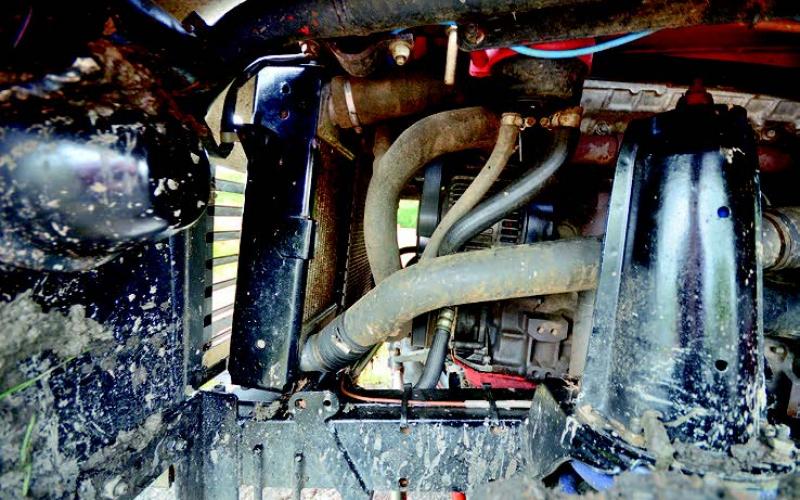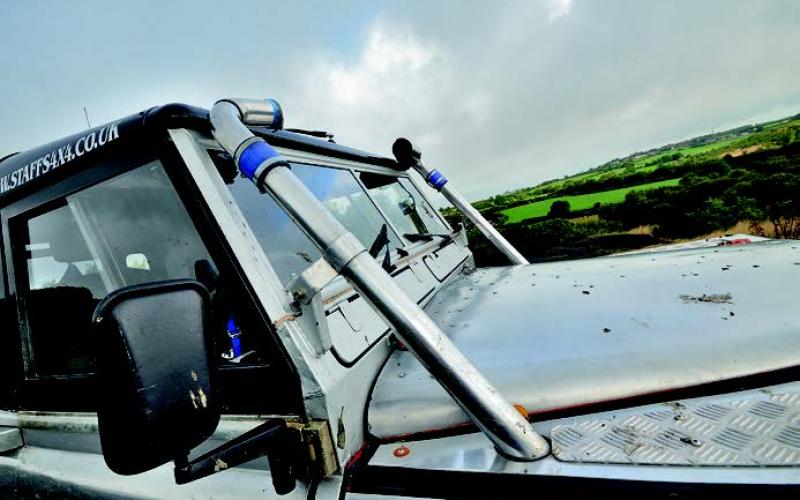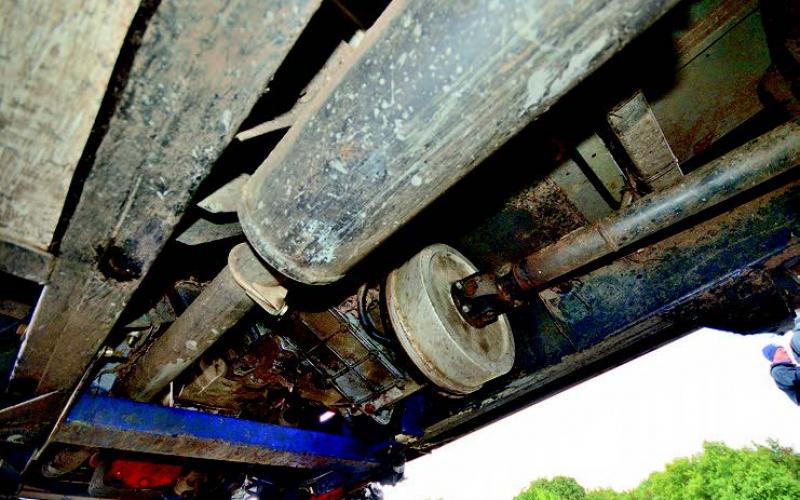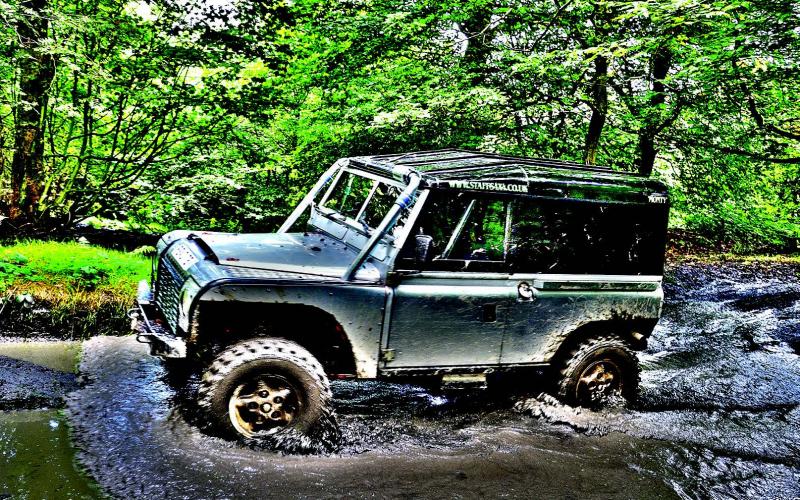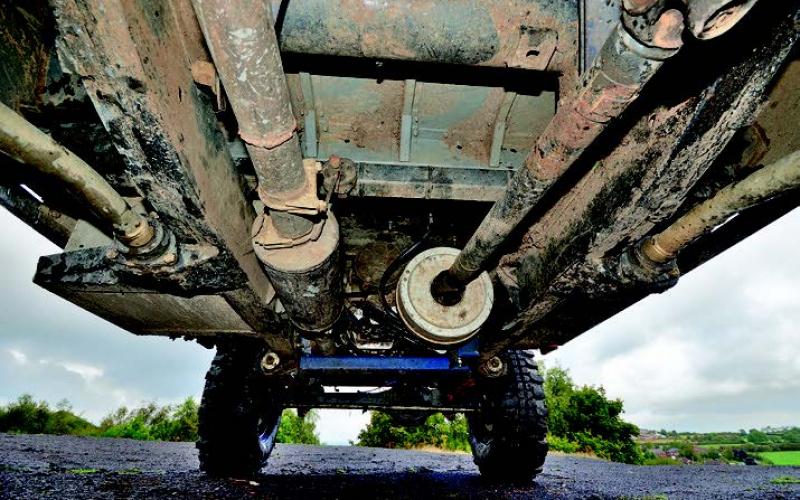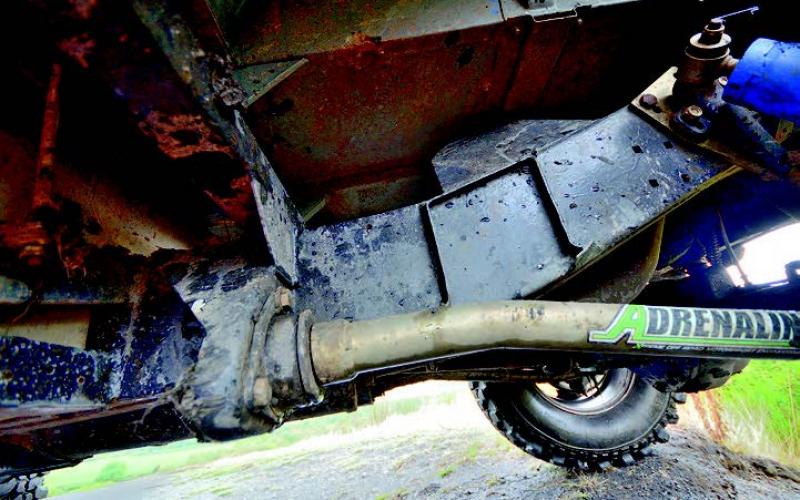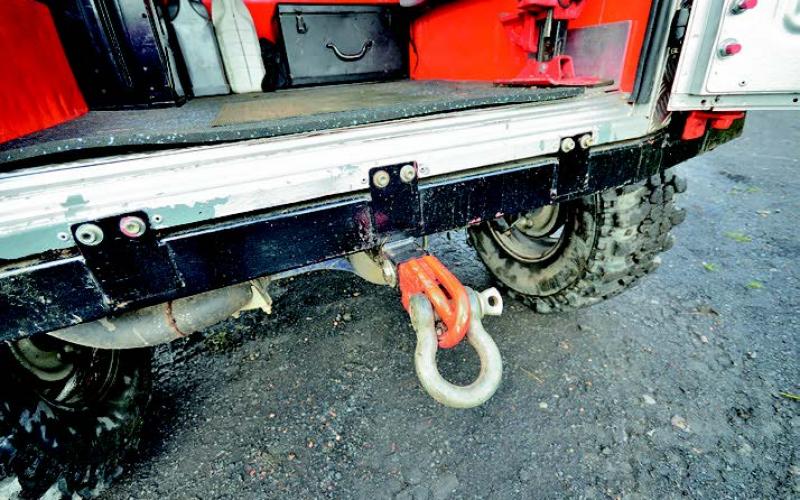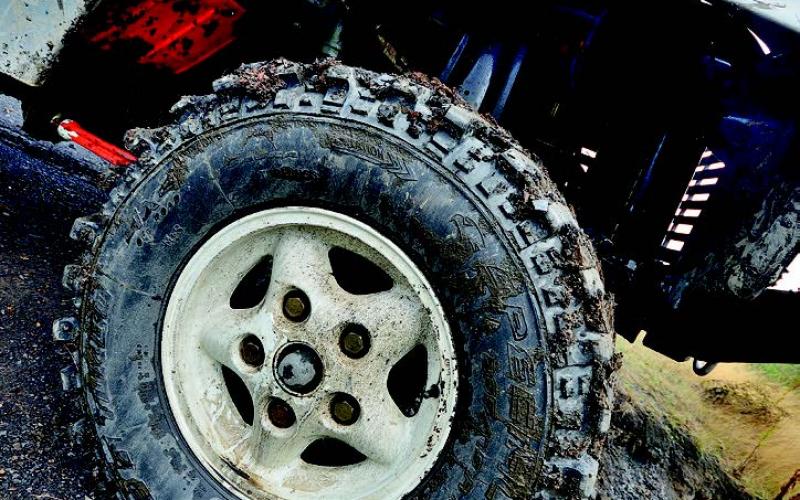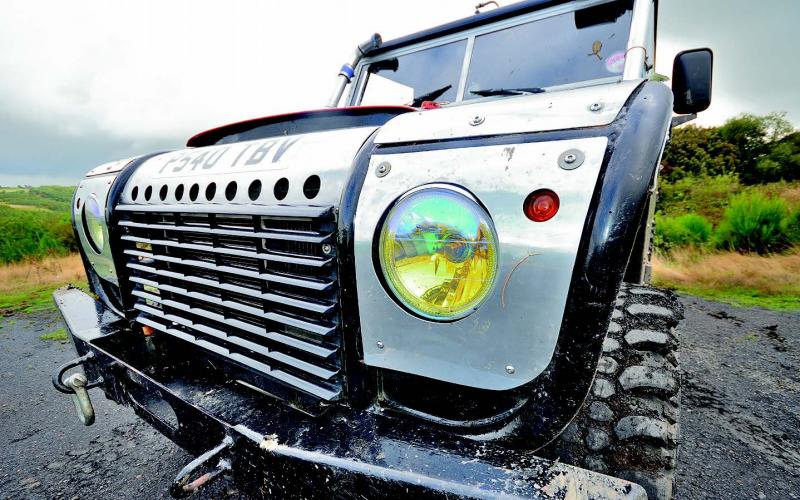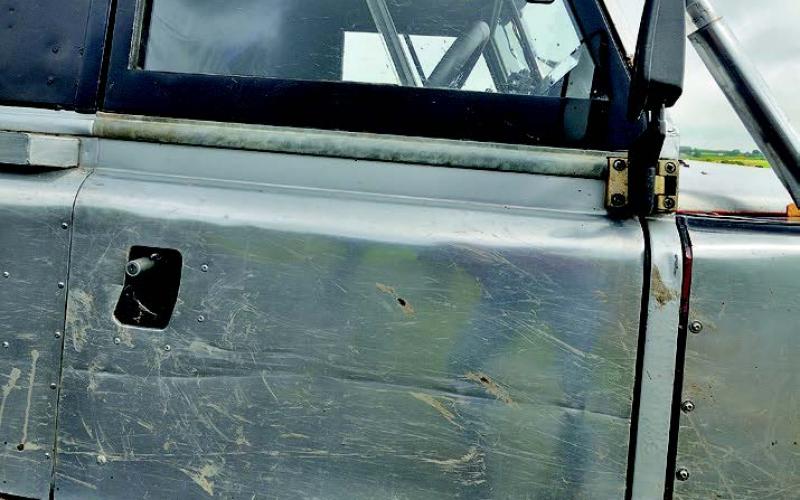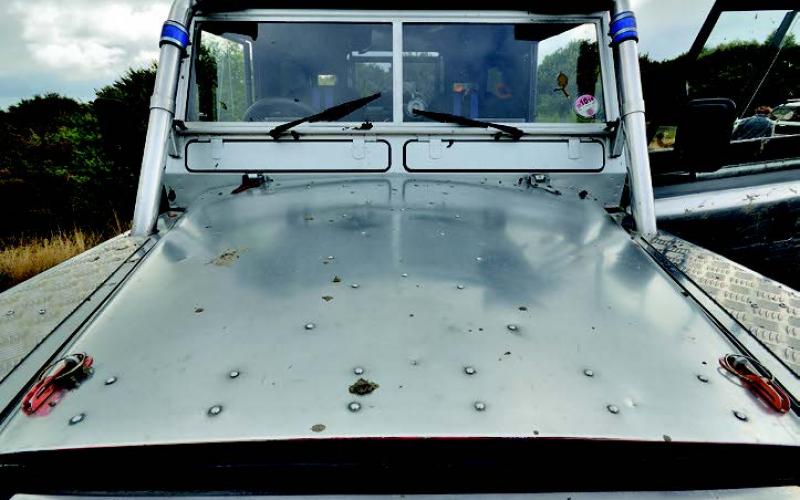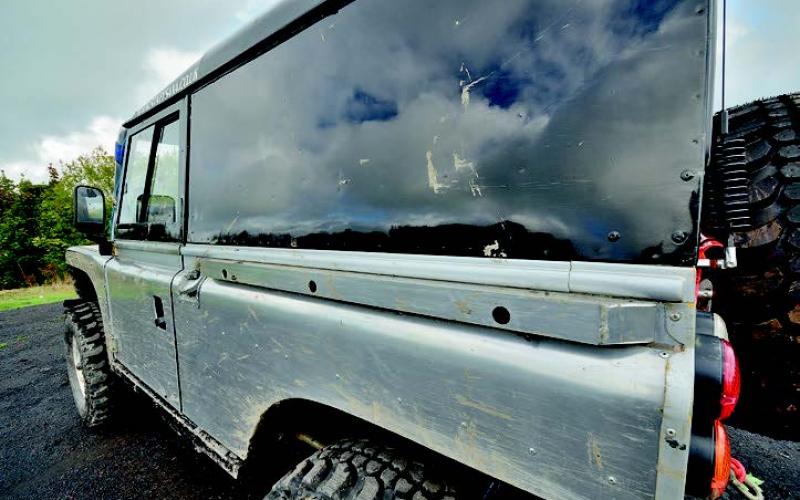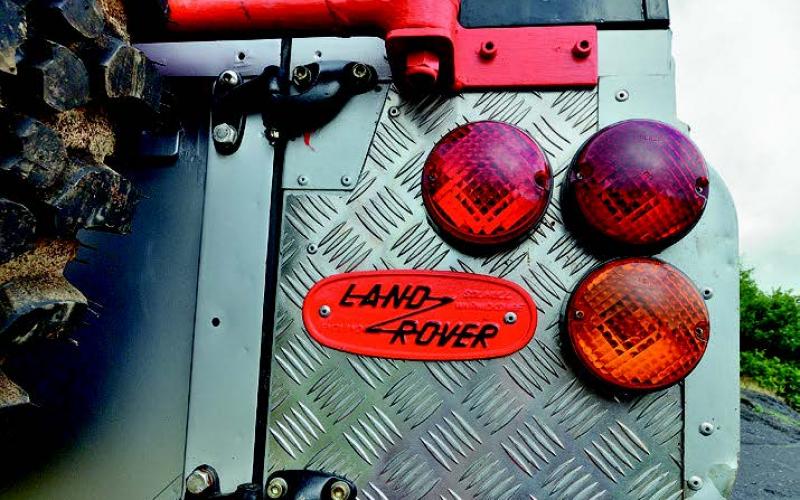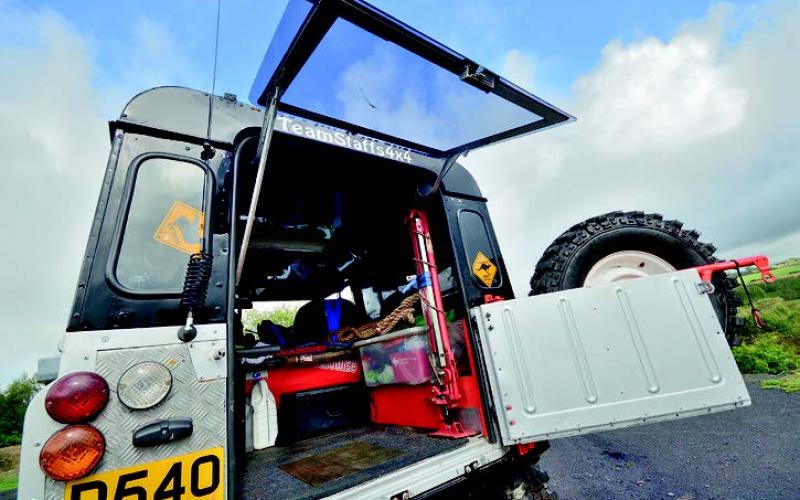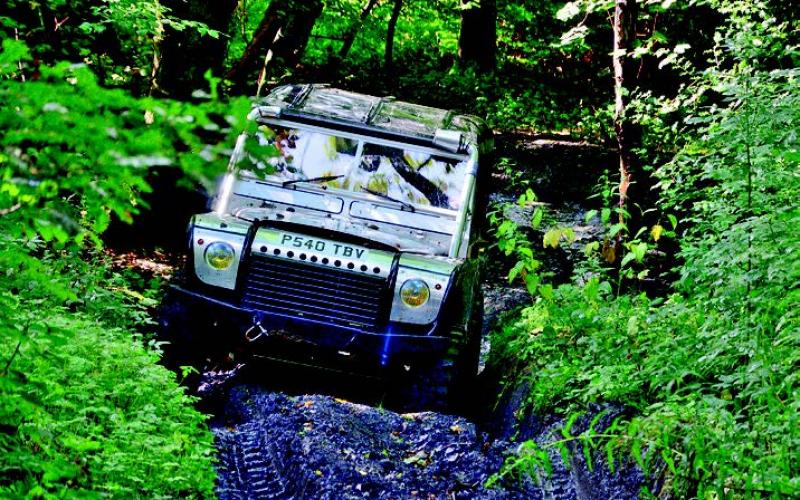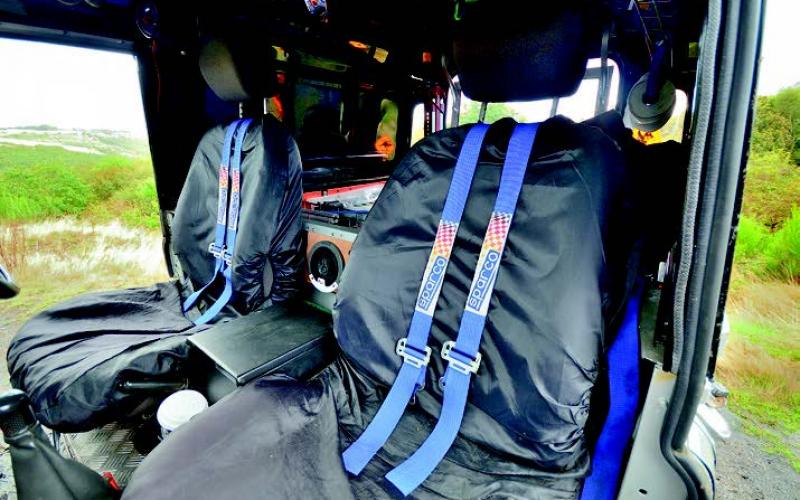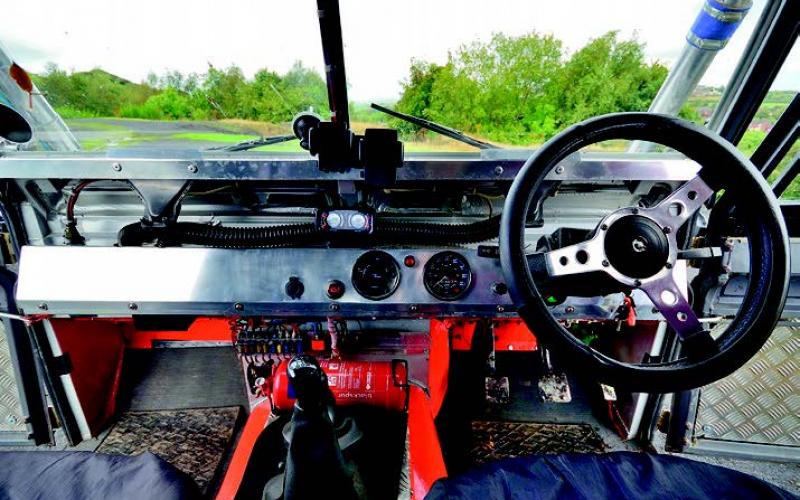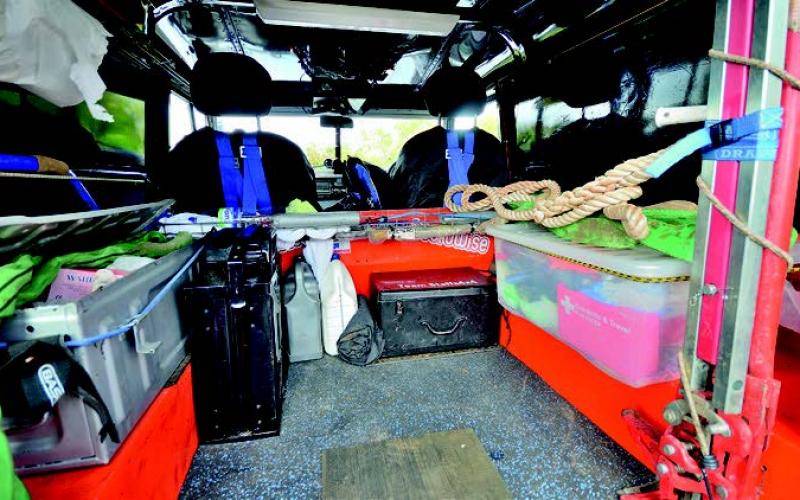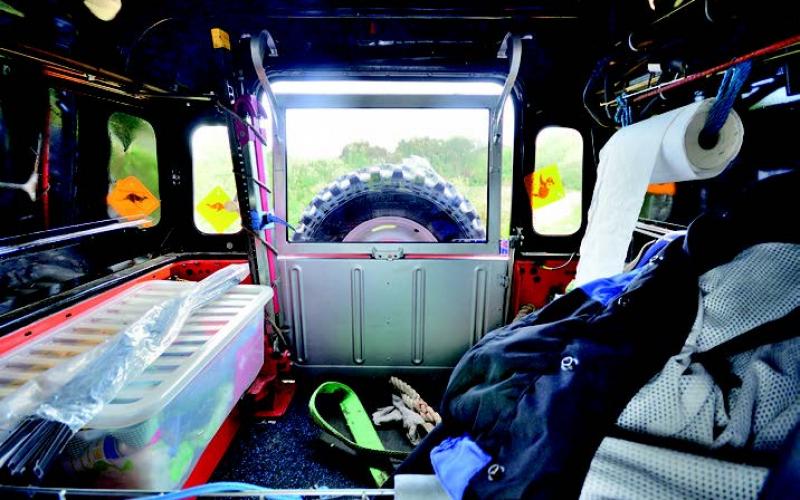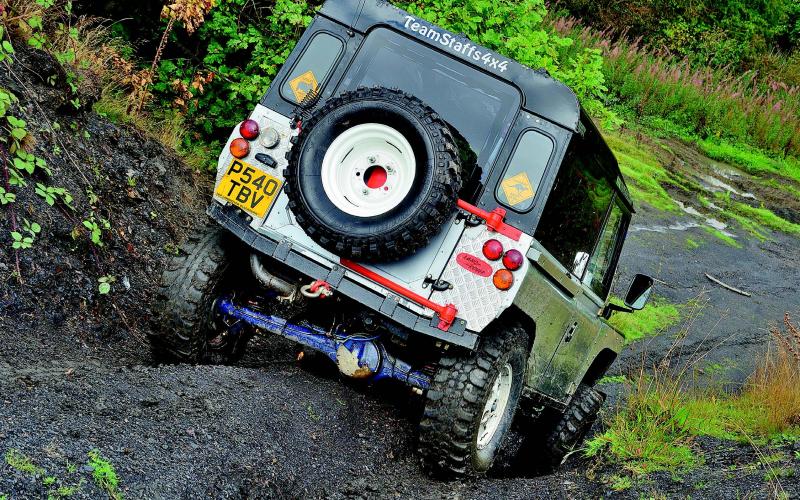 <
>
David Longmore started building cars in the 1980s. But it wasn't until a long list of vehicles had passed through his hands that he started getting interested in 4x4s. Even when he took the plunge and set to work on a 100" hybrid Land Rover, though, it still took a lot longer than he expected before he was finally able to get behind the wheel…
We've featured hundreds of Land Rovers over the years, showcasing some of the tidiest and most extreme builds from around the country and in some cases beyond. There's been a few hybrids among that lot, all of them by definition unique. But when it comes to one-offs, it may be that we've just found the full 'Monty' of the green oval world.
Why the capital letter? Monty is this Land Rover's name. And why not? Elsewhere in this issue of TOR you can read about a man with a Jeep called Buttercup, so let's not judge…
Hybrids are rare enough, especially today, so the fact that this 100" thing of beauty has just recently been finished marks it out as being extra special. The man behind it is David Longmore, and he's no stranger to Land Rovers – or indeed just about anything with an internal combustion engine.
David started with the spanners back in the 1980s, when his toys included back a Ford 100E Anglia with a 5.7-litre V8 from a Mustang. 'All good stuff,' he smiles.
Next came the boats – still a passion today, which Monty comes in useful for when David wants to tow the family speedboat anywhere. And then came the inevitable two-wheeled affair…
'I got into motorbikes, owning a Suzuki 600 Bandit and also building a couple along the way with help from my uncle,' David recalls. 'I built a Honda 400 and a BSA 650 Thunderbolt in the old cafe racer style – this was some seven years ago now.
'But a devastating thing happened. One Sunday morning, my uncle Terry was killed on his R1. And from that moment on, I've never ridden a bike.'
It was a while after this tragic watershed in David's life that one of his friends floated the idea of Land Rovers into his head. He'd been looking for something else to get into, and so the love of Landies began.
Travelling up to Bolton, David invested in a Series III, which was as 'rotten as a pear.' Not for much longer. Off came the panels, which were shot-blasted then reassembled on a galvanised frame from Richards Chassis. And next thing he knew, he had a leafer that was too nice to off-road.
How do you remedy that? Build another truck, obviously. 'I had my eye on a Series IIA V8 that had been in the village for around three years, never moving off the drive,' says David. 'So I knocked on the guy's door and offered to buy it. We towed it home and another build began – though not so intense this time, as my intention was to go mudding.'
The Series IIA did indeed go mudding. But unsurprisingly, David soon needed a different vehicle in order to keep up with him, and all the green laning and playdays he was getting along to with Staffs 4x4. Which is why, in July 2012, Project Monty commenced.
'I came up with the idea of building a 100-inch off-roader,' says David. 'It seems to be the one that everyone wants, but it's just out of reach.'
There's a reason for that, he found out: 'It's right what most people say, if you estimate a time for a build then you should treble it and add some!'
Now, part of the reason why this hybrid is so unique is that it uses so many different parts from different vehicles. It's not just a Defender on a Range Rover chassis, say. There is no rulebook – but if there was, this truck would have left it in the dirt long ago.
'I set out a basic shopping list, which would consist of the chassis, axles, engine and gearbox. The following month, I purchased a chassis, axles and V5 from a fellow club member, Andy Guest. It's not until you have three big rusty objects on your drive that you start to think "was this a good idea or not?"'
After Monty's particulars came back from the shot-blasters, the newly painted axles went on with new bushes and some temporary wheels before David found his early Discovery alloys – which he bought off Andy too.
The next task was to mount the front bulkhead. Having already cut off the redundant outriggers, David proceeded to make his own out of 3x3" box section, which he cut and tapered at one end with tube eyes for welding in the mounting bolts.
'Mounting the front doors, that bit was easy – just 16 bolts. But the rear tub followed, and that took a lot of setting out – rear crossmember, front crossmember, then bolting it all up.'
To fit the new rear crossmember, David had to take the rear end off the chassis so that the Defender tub would match up properly. Even after all that, he's keen to point out that Monty still remains a 100-inch Landy from wheel to wheel.
You can start to appreciate why these hybrids take so long to build, and why many people start their dream project but never see it through to the finish. This wasn't going to be David…
'Next was the tube front end. I bought 50mm x 2mm seamless tubing with the bends in as close to the correct position as possible, then had a bracket made out of 8mm plated steel which was laser cut to the profile of the original wing and bulkhead mounting pattern. This enabled me to weld the top tube in place so as to match the lines of the truck.'
One of the final stages involved fitting the roof – a difficult task which is like trying to fit the last piece of a jigsaw made from bits that all came out of different boxes. David had to juggle the Defender tub and sides, along with his Series III windscreen – the solution in the end was to buy a roof from a 109 and cut it down to fit. 'I drilled the rear stop panel and cat flap mount panel from the back of the roof and chopped about three feet off the back, then re-drilled it and popped the rivet back in place.'
Beneath the roof, Monty was given a drop-down rear door with a cat flap style top half. This would have been a bit pricey to buy in, he found, so it became another item he made himself by bonding together a top bracket made from 50mm x 2mm flat steel and some smoked Perspex that he cut to shape.
The wiring loom was a collection of old bits, made from 7-core trailer wire and the remainder of what was left from the bulkhead and previous projects. Then David nipped on his own exhaust and, after 18 long months of blood, sweat and flying tools, he was ready to turn the key and give Monty its first taste of life.
'All the engine, gearbox, propshafts, radiators and hoses are as standard as on a Disco 1,' he explains, 'making it easier to find parts if needs be.' Very wise.
It's a gruelling business, hybrid building – you can certainly see why it all but died out when 90s started getting cheap enough that normal people could afford them. If you want a 100" Land Rover, though, this is still the only way to go – but however much work it is, David and Monty demonstrate that by keeping things relatively simple you can get there in the end.
Share this article