The Magnificent 7
Originally Published: February 2015
Words: Mike Trott
Pictures: Mike Trott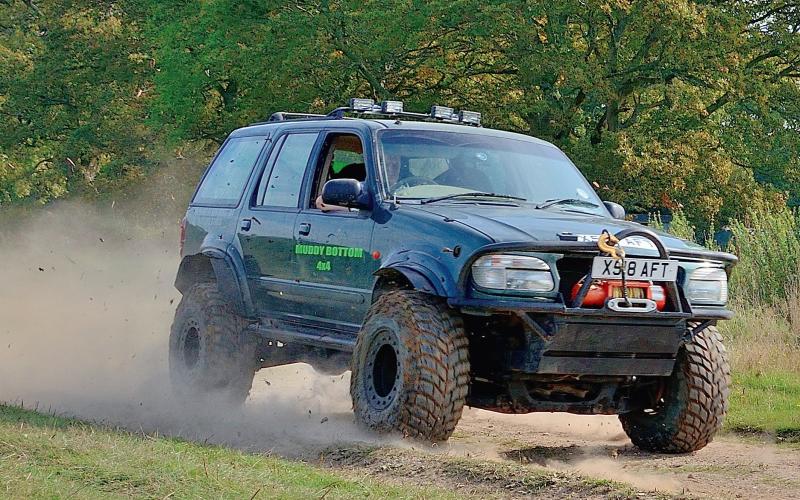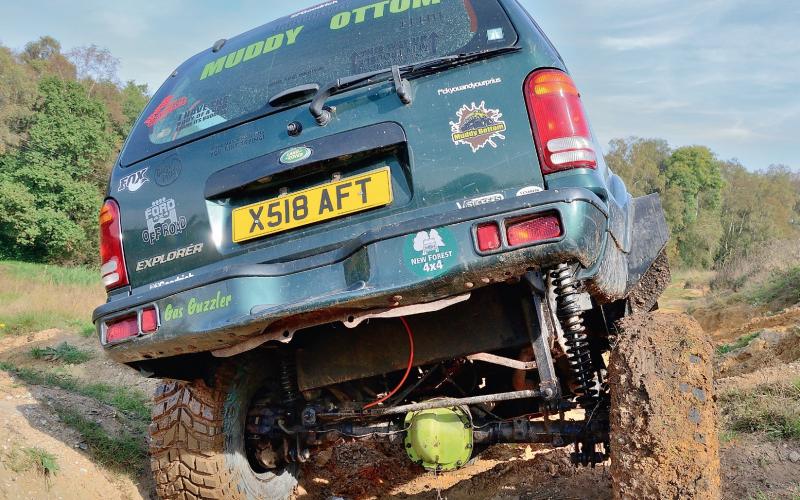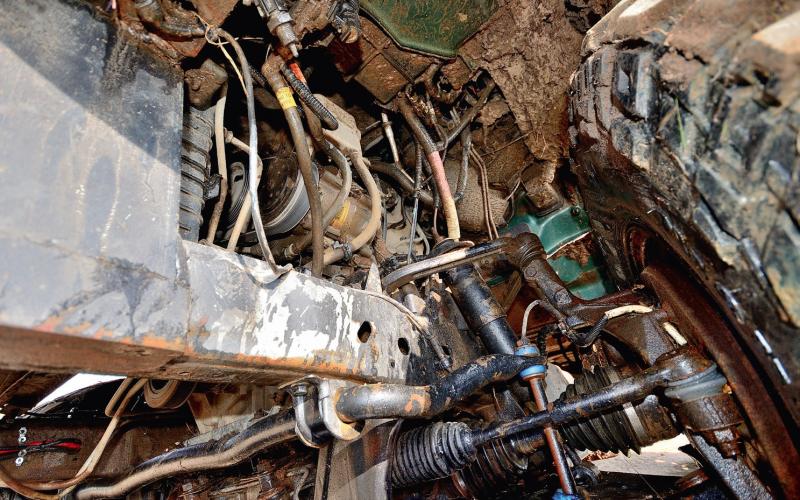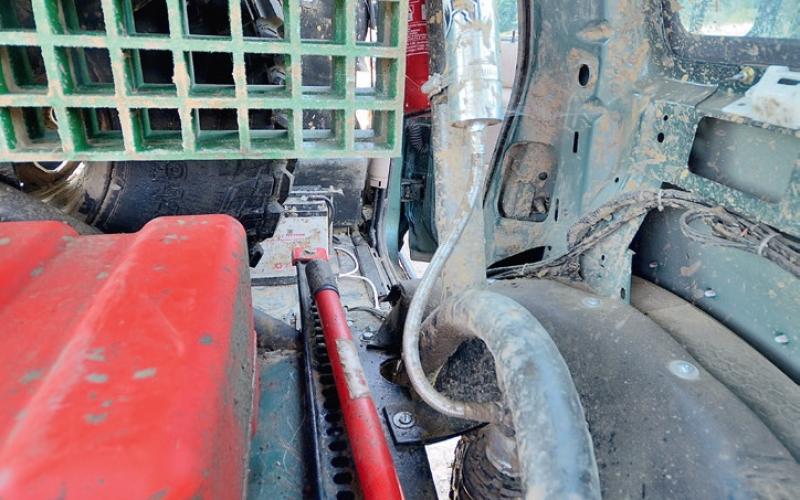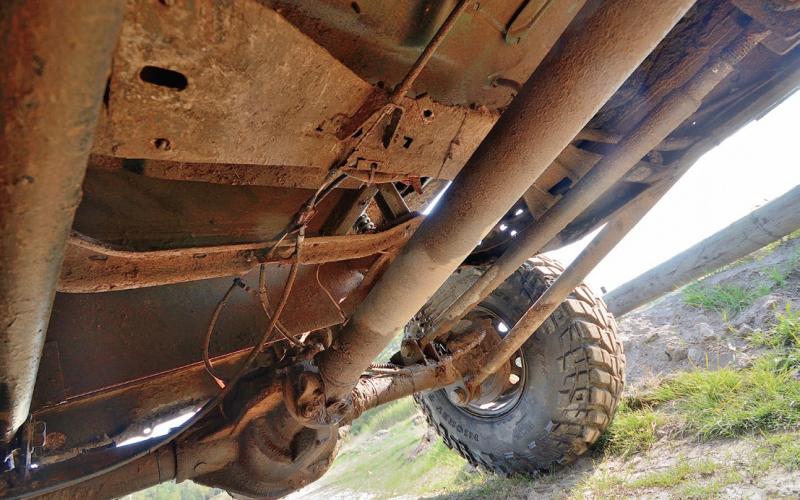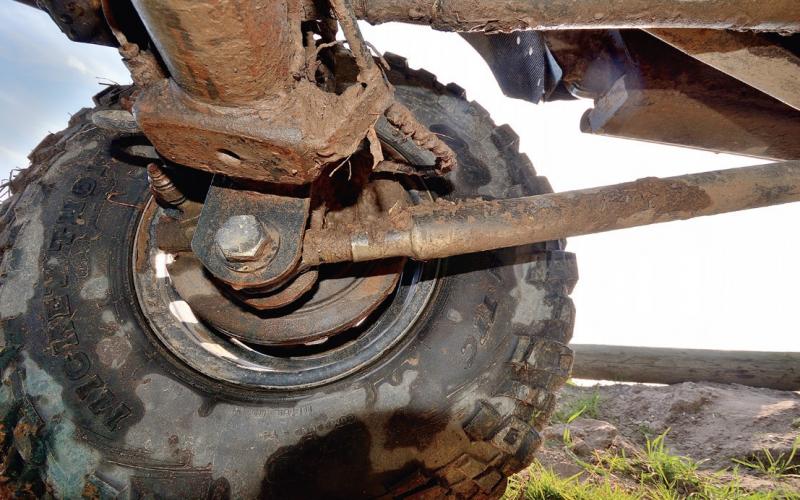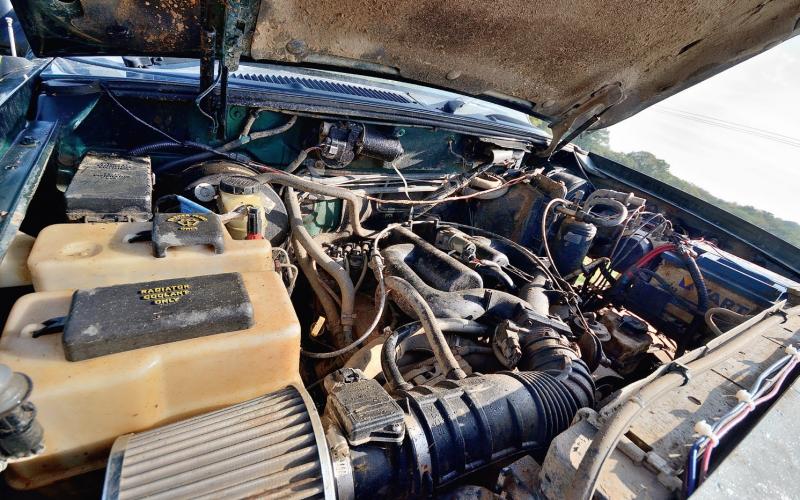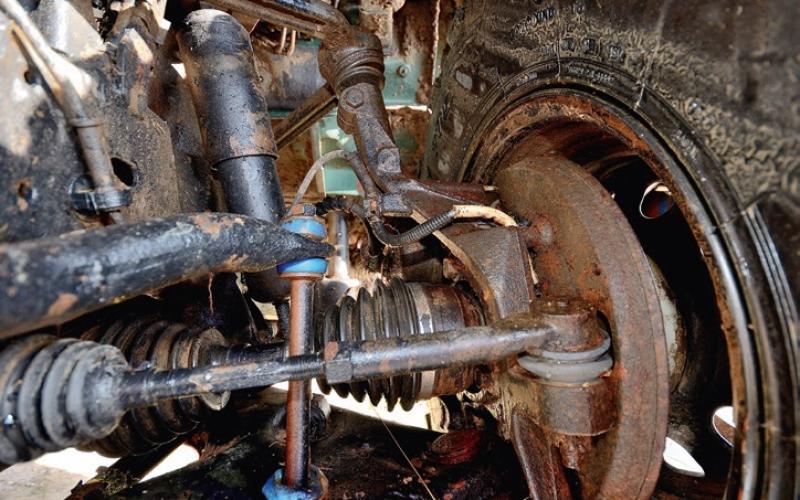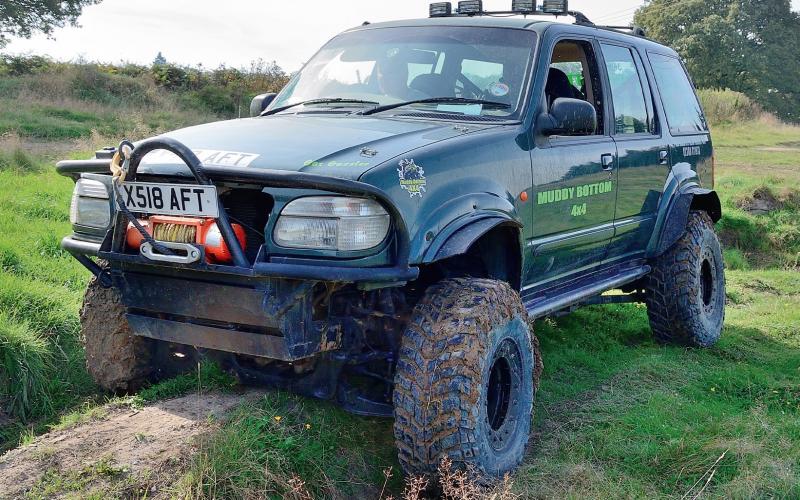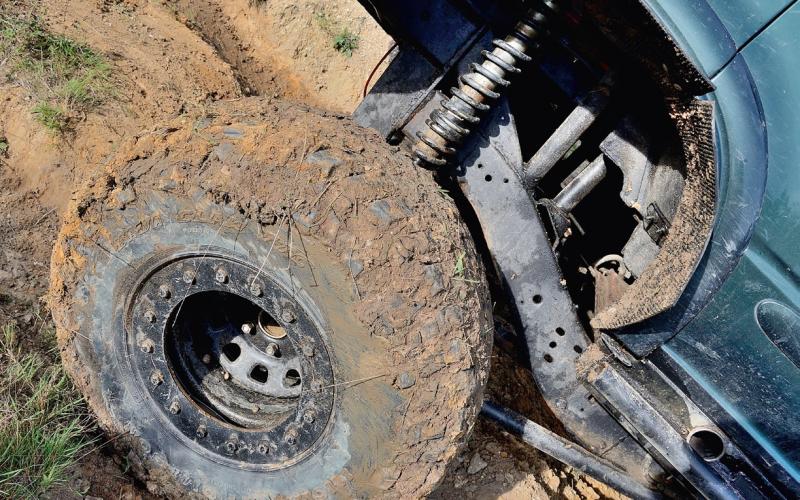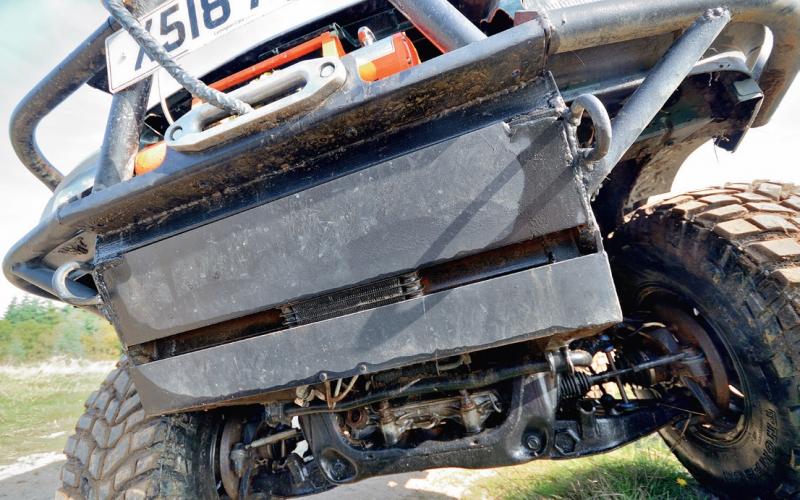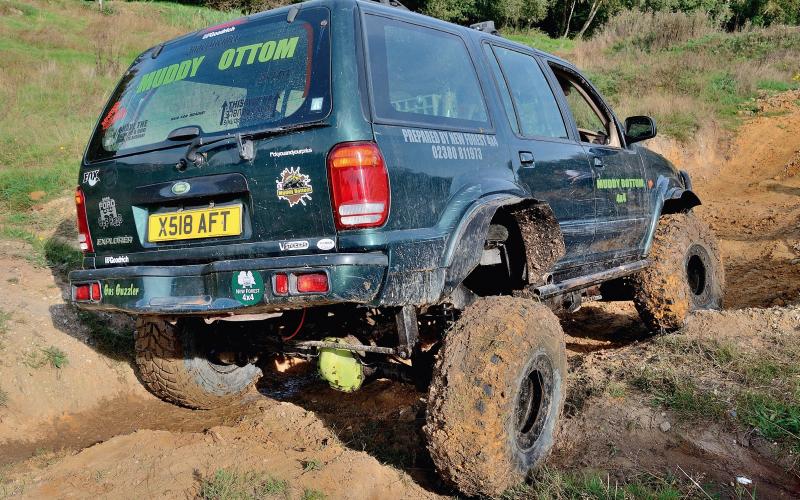 <
>
Ollie Brooks only bought himself a Ford Explorer because it was cheaper than getting a van. But then a friend got him interested in o -roading, and suddenly the vehicle's name started to mean something. This is a sort-of tale of exploration – the kind that happens in the workshop when you set off in search of seven inches of lift…
Exploring is always a fun thing to do. Visiting new places opens new horizons and gives us a sense of true adventure – whether it's venturing down a previously un-visited green lane or being catapulted towards the moon at 17,500mph. One more relaxing than the other, probably. 
Once something has been explored, however, it then becomes discovered. 
Christopher Columbus only needed to  nd America once, for example – and as o -roaders, we're glad he did. America gave us Jeep, for example, as well as many splendid pick-up trucks – and a brand that's not normally associated with great 4x4s… unless you really know what you're talking about. 
Ford doesn't only make bland family cars and ASBO-coloured hot hatches, see. Ask any American 'wheeler about the Bronco, for example, and whatever he drives you'll see him go misty eyed. Lest we forget, too, the rst vehicle ever to conquer Ben Nevis was a Ford Model T. 
This happened more than a century ago, of course, when driving a car up Britain's highest peak was a) a thing you were still allowed to do, and b) an adventure of epic proportions. This was true, pioneering exploration. 
So maybe that Model T was the  rst Ford explorer. Decades later (in 1990, to be precise), there came another, in the shape of the rst Ford Explorer. What a di erence a big E makes. 
There's been five generations of Explorer since then. Only one was o cially imported into the UK, and that was only for a few years, but it was a decent bit of kit – if hardly the last word in o -road ability. 
Back then, the Explorer was Ford's equivalent to the Jeep Cherokee. We're seen plenty of those in Total O Road down the years, but now – on the occasion of our 150th issue, no less – we've at last found someone who's modified an Explorer. 
That someone is Ollie Brookes. And on looks alone, his Explorer is a truck you could expect to see conquering the desolate Arctic tundra or ghting its way over the swelling sand dunes of the Sahara. In fact, when NASA sends its  rst manned mission to Mars, if those pioneering astronauts get to take a vehicle with them to drive when they get there you'd put money on it looking something like this.
That's how out of this world (or other-worldly) this Ford is. Sitting on 35" tyres, with a 7" body lift, it sort of dwarfs the environment (and the planet). And with Ford's 4.0-litre V6 powering this titan, the sound is pretty galactic too. 
Oh the irony… 'It used to be owned by some eco cleaning company,' says Ollie, 'Not sure what's economical about this truck though!' 
He makes a valid point. However, I'm sure no-one was concerned about the poor fuel consumption of the Saturn V moon rocket once The Eagle touched down back in 1969. Likewise, good mpg is unlikely to figure high on NASA's must-have list for that mission to Mars. 
The Explorer may be remarkable, but the story of how Ollie came to acquire it is rather less so. 'I was after a van a while ago,' he says. 'Something that could fit my bike in the back. But vans were just too expensive. 
'This thing came up cheap, so I bought it and it was my daily drive for a bit. It was a colleague at work who got me into off-roading. He said I should go and see what the truck could do, so I went and did the usual green laning excursions. 
'Then I went down to a playday at Muddy Bottom in Minstead and never looked back. I only go to playdays now, as there is a site 15 minutes from where I live.' Ollie's Explorer does have the air of a moon buggy about it with those big tyres, and the way the mudflaps stick out above each arch makes it look like a set of fins that could be angled through deep water. Perhaps it should be called the Ford Atlantis? 
Actually, of course, Atlantis sank without trace and that's not how this Explorer rolls. It gets places, for sure, and it's a lot more robust than you might expect. The steering column, for example, actually had a broken UJ in it when we were down in Hampshire meeting Ollie. The driver's-side track link had failed, too, and if you're the kind of person who tuts and clucks about big lifts you'll be getting your told-you-so on about now. But like Sir Ranulph Fiennes with frostbite, the Explorer marched on.
Ollie didn't build the truck himself, but he helped out where he could and knows how to sort most issues he might encounter. In this case, the guys from New Forest 4x4 are the NASA of the story; Joe Rose, who runs the company, is also the main man at Muddy Bottom club, so he's regularly able to see his creation in action. Ford did a two-door version of the Explorer, and as you can see this isn't one. It might as well be, though.
'I was going to chuck my bike in the back, but since I've owned it I've only had it in twice,' laughs Ollie. 'At the time, I quite liked the interior and thought there was no point ruining it. 'But now it only has the two seats! I was going to sleep in it, too, for going away, but I've yet to actually spend a night in the thing.' 
Seeing as the boot area is now full of nothing but tools and recovery kit, you'd not expect it to be a very comfortable experience if he ever did. Spanners wedged where the sun don't shine, tree strops wrapped around your head… it doesn't exactly paint a picture of Lenny Henry snuggling down in his choice of pillow, does it? 
So, back to the story. 'It ran pretty much as standard for a while with just the BFG Mud- Terrain tyres on,' continues Ollie. 'Then the winch came along, and then it got jacked up to the size it is now.
'I like it because it's big and different and on occasions when it's working, it will put a Discovery or Defender to shame!' 
The vast lift he mentions was necessary to make room for equally vast rubber – these are 35" tyres you're looking at and that's a whole lot bigger than the Explorer was ever meant to wear. There's some extra height in the suspension, too, albeit nothing like this much – it allows enough flex for the back to turn tricks on a 40" block, though, and more importantly to compensate for the relatively immobile independent front. 
Talking of which, in a constant attempt to break new boundaries Ollie is looking for fresh ground to explore. In the workshop, you understand. There's more modding to come before he hands it over to NASA for the Mars gig. 
'A full internal cage and rear winch need to be added,' he explains. 'And the front suspension needs a rethink because its rubbish – no movement whatsoever. I'm also looking at upgrading to a V8 or even a Powerstroke diesel once the V6 finally let's go.' Just a few little tickle-ups there, then. We wouldn't mind betting that the front end won't stay independent for long, but that's no problem as there are no roads on Mars anyway. 
Big, rare, powerful and extreme, this truck will go the distance – payload complete with bike or not. It's a phenomenal machine, the result of imagination and bravery in the workshop with nothing else like it to act as a template. That's the true pioneering spirit in action, and the result is a truck that will have a stab at pretty much anything. He might not take it much further than the happy landscape of Muddy Bottom, but that's all he needs to do to take it anywhere. That's what you call a true Explorer. 
We photographed Ollie's Explorer at Muddy Bottom, where he's become a loyal regular since first experiencing off-roading there. This hugely popular New Forest site hosts punch hunts as well as its regular programme of playdays – they're at www.muddybottom4x4.com
Share this article