Wall Damage Reported At Hollinsclough
Originally Published: September 2015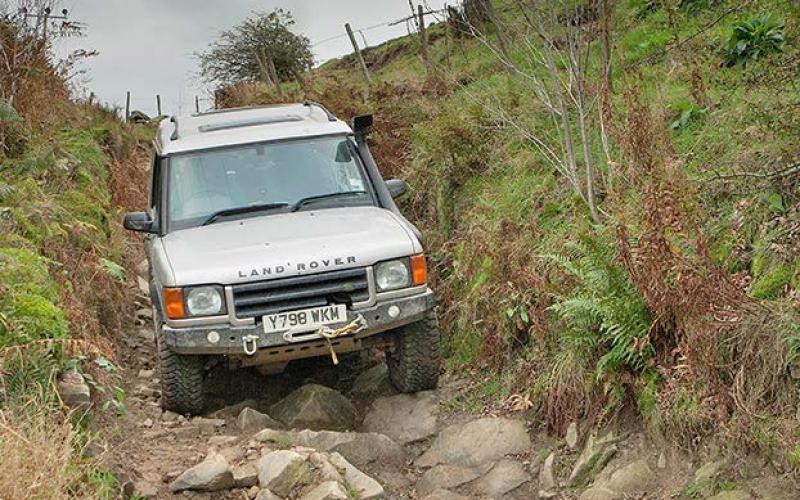 <
>
The lanes in the Rakes area at Hollinsclough are celebrated for their tricky rock-crawls. There has been an element of hostility towards 4x4 drivers from some local residents, however – and now it's alleged that green lane users have damaged a wall adjoining one of the lanes by taking stones from it to fill in between the rocks
Staffordshire Police are investigating an apparent case of criminal damage after stones were taken from the wall adjoining Limers Rake, Hollinsclough, on Sunday 28 June. It's alleged that the stones were placed on the track surface to smooth out the rock-crawl section towards the top of the lane, and were not then reinstated.
While there is no direct evidence that the damage was done by recreational 4x4 users, the finger of blame will inevitably point this way. Hollinsclough has been the scene of fierce opposition to motor vehicle use in recent times, however, and is one of the Peak District National Park Authority's so-called 'priority' routes - with this in mind, the possibility of foul play aimed at defaming 4x4 users clearly does exist.
While it is unlikely that those responsible for damaging the wall at Hollinsclough will be traced, all rights of way users should be acutely aware that this behaviour is illegal as well as being deeply anti-social towards those who live and work next to the lanes. In a case like this, it only needs one vehicle in your convoy to be carrying a set of waffle boards for all to be able to get through without incident.
Share this article