Steady Going In Slaley Forest
Originally Published: October 2015
Words: Stephen Busby
Pictures: Mike Trott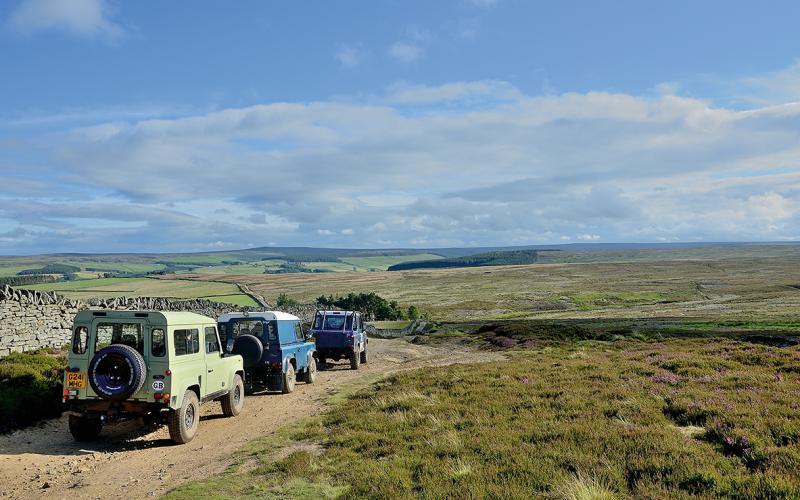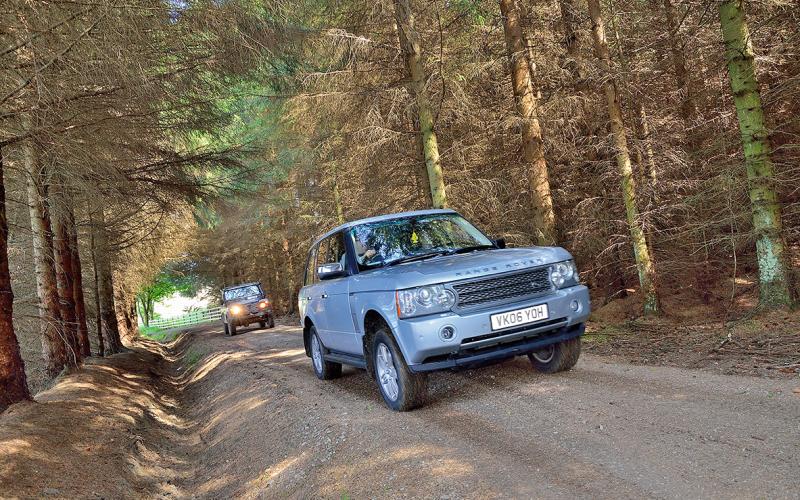 <
>
Nero's green lane run on 19 July was aimed at attracting more novice drivers, so we took to a series of lanes around Slaley Forest, not far from the West of Consett.
We started the day at Carterway Heads on the B6278/A68 junction. When we arrived, we found Steve and Brian in an 06-plate Range Rover and Stuart and his dad Gary in a 90 – which incidentally was previously featured in Total Off-Road after Gary had re-purchased it in 2013, having sold it years before. Both the 90 and the Range Rover looked very smart and I was pleased I had washed my 110 for the first time since we got back from Tunisia!
Kevin and Steve arrived in Kevin's 90, as well as Phil in his newly painted 90, which is currently undergoing a rolling restoration prior to an adventure to Tenerife.
The first lane started a mere ten yards from the meeting point and was successfully navigated by all five cars. As part of our novice focus, Barbara was driving the 110 and I was navigating. I must say her driving was better than my navigation…
The second lane looked rather daunting; it branched off the side of a road and was totally overgrown. When we first entered the lane, which had quite deep ruts, we failed to follow my own rule of always engaging low range while on the road.  After a few goes, we managed to find low box. Barbara had never driven in deep ruts before and tried to drive out of the rut at a sharp angle, stalling a couple of times. Watching this was enough to prompt Steve in the Range Rover to meet us at the next lane, while the four Defenders had no problem with the lane once they got going.
It's quite nice to drive through very long grass; it's rather like floating through a white mist, with the added obstacle that you can't see where you are going and have to rely on the ruts to guide through.
The third lane, which began with an interesting right turn directly from the A68 we'd recced earlier in the day, was strategic. We had our grandkids staying so thought ice cream would be good call, and it took us directly to Wheelbirks Ice Cream Farm! Following this, we retraced our steps to the A68 where a simple left turn lead us to Kiln Pit Hill and into Slaley Forest.
Slaley has some nice lanes but also many TROs in place to keep people away from the logging activities. They're mainly quite hard-packed but could be interesting in the wet as some sections are clay, which will get nice and slippy when mixed with some water. 
We always make Kevin tail-end Charlie, the idea being that his 90 can pull any of the other motors out if they got stuck… and also it conveniently means we have Steve to shut the gates.
While in Slaley, Phil was stopped by a couple of guys in a Nissan. They were out driving in the forest but had no idea where they were going. Not the right thing, that. We invited them to follow us rather than driving around aimlessly and ending up stuck. The guys were thinking of getting a Defender, so we gave them contact details. Result.
The highlight of the day was the lane from Slaley down into Blanchland, which offered magnificent views.
Share this article