Sparks Set To Fly At Stoneleigh
Originally Published: September 2016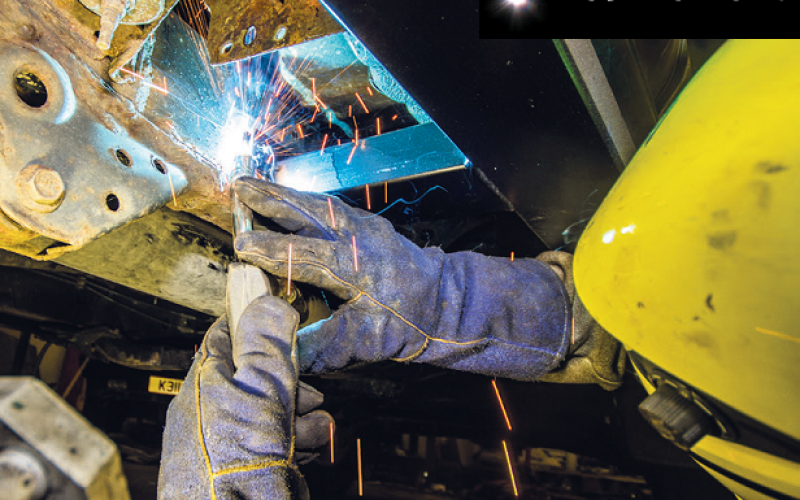 <
>
In just a couple of months' time, the season-ending Great British Land Rover Show will be here once more, and the show organisers are working at full capacity to ensure you have the most memorable show this year.
The show will round off the season in style on Sunday 27 November and, as it'll be held once again at the magnificent indoor NAEC Stoneleigh venue in Warwickshire, it's guaranteed not to be rained off.
Expect fabulous line-ups of Land Rovers, the finest Green Oval products on the market and a whole load of features to entertain your inner-Landy.
For those of you wishing to get your hands dirty at the show, we are pleased to announce that Plasma Part will be running their very own workshop feature on the day for all you budding, skilled or just plain curious welders.
Plasma Part welding guru, Thomas Buckle, says: 'We will have a full-scale demonstration of all the tools and machinery that we have on offer. It will cover pretty much everything you'd want to be doing in your own garage.
'Demonstrations will include sessions on plasma cutting, TIG and MIG welding, and arc welding, while we'll also be dishing out all the best tips to handle your equipment and will have all the gear on show for visitors to browse through.'
Not only will Plasma Part have all the equipment you need on sale, but they are giving you the chance to try your hand on the day, so you can get a real feel for welding. Two demonstrators will be running simultaneously all day so you can take home a practical experience, and maybe even use it as a 'try before you buy' exercise. Even if you just want to be educated in the art of welding, the team will happily welcome you to their stand and you can go home more knowledgeable and clued up on welding at the very least.
Share this article