Skoda Set To Take Seven-Seater Market by Storm With All-New Kodiaq
Originally Published: November 2016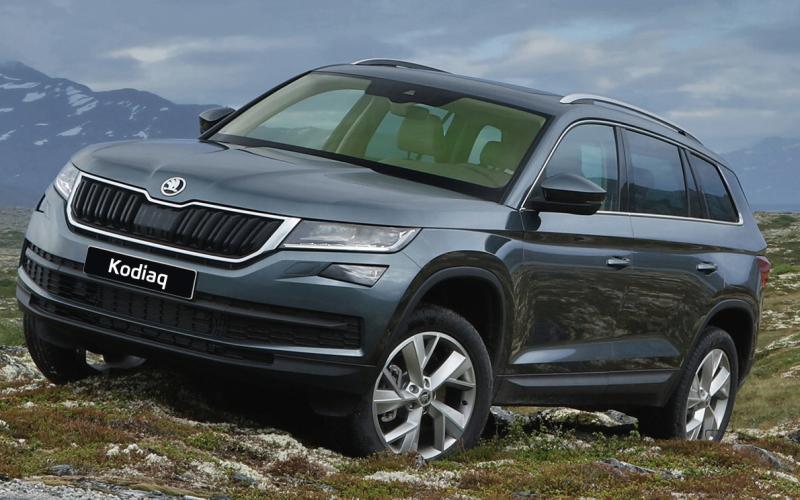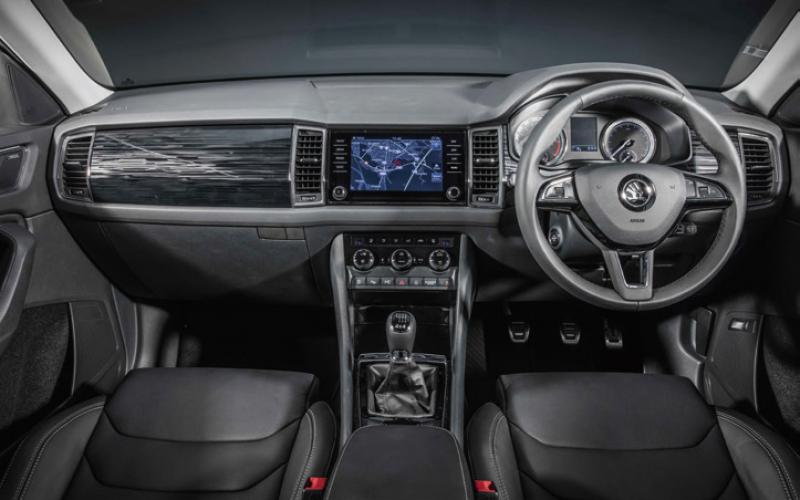 <
>
SKODA'S BRILLIANT YETI was our 4x4 of the Year in 2010. It has been a massive hit for the company – which is now starting to build on its success with a major 4x4 product offensive. Spearheading this is the Kodiaq. On sale from early 2017, this is Skoda's first Skoda large SUV – taking the company into a new part of the market and propelling it into the seven seater club for the first time. The Kodiaq is based on the same architecture as the new Volkswagen Tiguan, but sits on a longer wheelbase. At on overall 4.7 metres in length, in fact, it's only a few millimetres short of the bigger Touareg.
Unlike that vehicle, it will be available in 4x2 form at the bottom of the range, but 4x4 models are available with a drive mode selector including an off-road position – which primes technology we've already seen in action and by which we've been extremely impressed. Based on a palette of options including Normal, Eco, Sport, Individual and Snow, the optional Off- Road mode will adjust the vehicle's chassis, engine management and brakes to suit use on rough terrain. Fundamentally, this applies to traction management, but when engaged the mode will also automatically prime Hill Descent Assist. 
Unlike the Touareg, the Kodiaq will sit on uniform-height suspension across the range, and another fundamental difference is that despite its size, its towing weight will be limited to 2500kg at best. That might seem acceptable, however, when you consider that even with all-wheel drive the lightest version tips the scales at just 1540kg. Motive power comes from a choice of engines, all of which are turbocharged. Those available with all-wheel drive are 1.4 and 2.0 TSI petrol units with 148bhp / 184lbf.ft and 177bhp / 236lbf.ft, and 2.0 TDI diesels tuned for 148bhp / 251 lbf.ft and 187bhp / 295lbf.ft. Four-wheel drive and a seven-speed auto box are standard on the range-topping petrol and diesel engines, while on the lower-powered units the standard transmission auto is optional over a standard six-speed manual.
The 4x4 system uses a central clutch to engage the rear axle when required to maintain traction or vehicle stability, however in normal conditions the Kodiaq runs infront-wheel drive. Inside, Skoda's VW Group underpinnings can be expected to guarantee a high quality of build and material quality, and the company's value-led pricing policy means a bulging kit list – with many innovative systems making their debuts. Like the new Land Rover Discovery 5 featured on the following pages, for example, the Kodiaq will offer an optional Trailer Assist package with which it can take over the steering when manoeuvring in reverse. Elsewhere, the vehicle will be heavily featured with safety, connectivity and infotainment kit, both standard and optional.
 Other options will include tri-zone climate, heated and cooled seats and a variety of cloth and leather trims. More important than any of that, however, is a 2065-litre cargo area; even with all the seats up, it will still carry 720 litres, and with the optional folding front passenger's seat the vehicle can accommodate items up to 2.8 metres (more than nine feet) in length. Prices for the Kodiaq have yet to be announced, but it's likely that the base-spec models will cost between £20,000 and £25,000 with range-topping 4x4 models in the mid-thirties. Skoda dealers have already reported very strong customer interest ahead of launch – saying, indeed, that this is the most frequently enquired about vehicle the company has ever introduced.
Share this article