Renault Readying Alaskan for European Launch
Originally Published: October 2016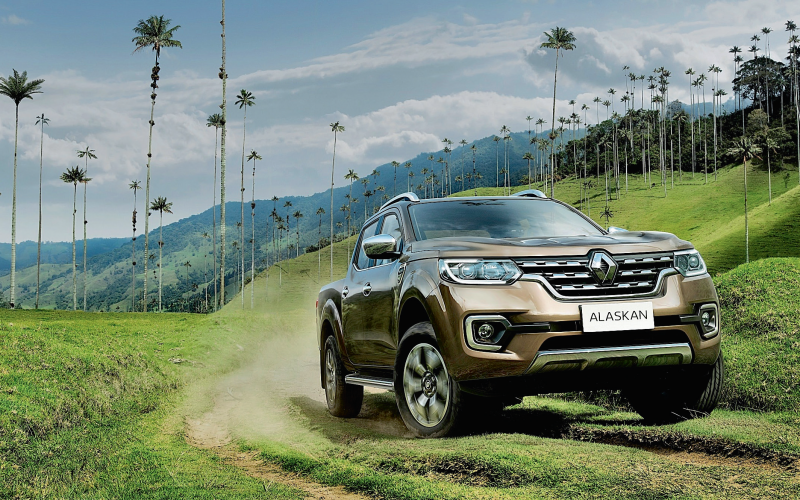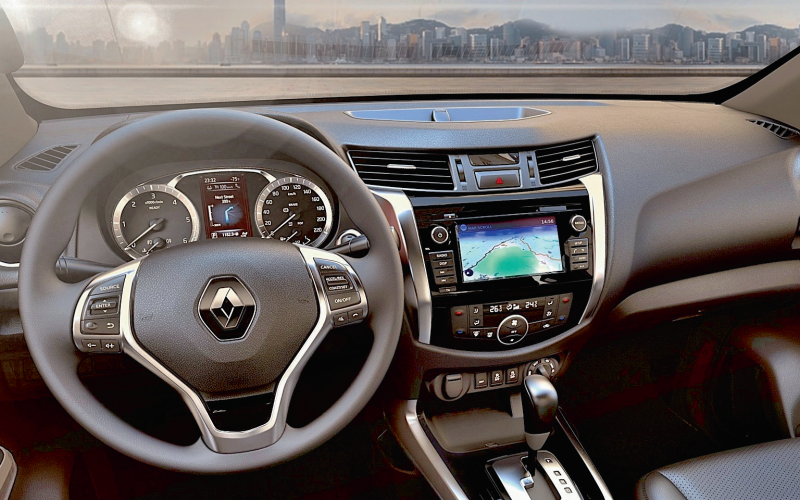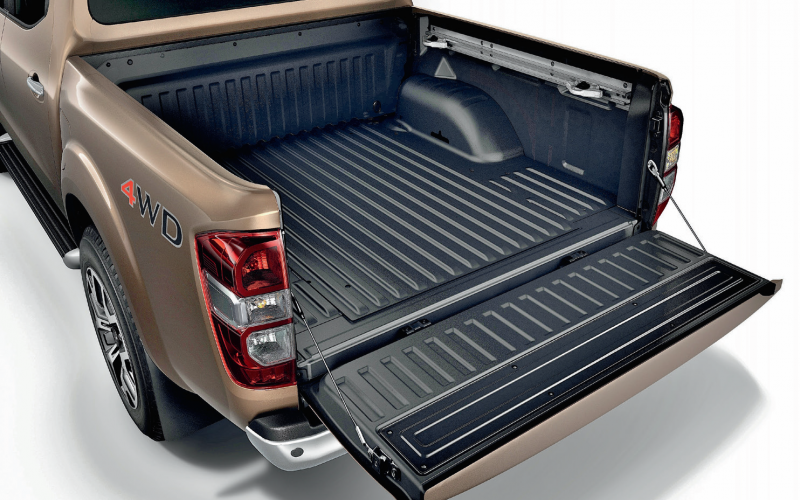 <
>
Navara-based pick-up - Coil-sprung live rear axle - Rear LSD standard on all models - UK sales to commence during 2017
he Alaskan. Apparently the word Alaska means 'Great Land', so the name was chosen to reflect the great outdoors and has nothing to do with a dodgy 1970s dessert. The first market this new one-tonne pick-up will be sold in is Colombia, so Renault is underlining its global ambitions for conquering 'great lands' with this new vehicle. 
It's certainly global in concept since the underpinnings will be shared with Renault's Alliance partner Nissan, on whose NP300 Navara
they can already be found. They're also going to be appearing beneath a forthcoming one-tonner from Mercedes-Benz.
A pick-up is a bit of a departure for Renault, but not a major one. For the last 18 years the French company has been Europe's leading light
commercial vehicle manufacturer and so the expansion into what is a growing and lucrative double-cab market is a sensible one.
The market, at least for the Renault model, seems to be more leisure than work based, with much made of the increased comfort compared
to more traditional leaf-sprung pick-ups. The rear suspension is a five-link, coil-sprung design that should make for a more comfortable ride whether laden or unladen.
Under the bonnet will be the well-proven 2.3-litre twin-turbo diesel, with a choice of 160 and 190bhp outputs depending on the market and
spec level. The engine will have either a six-speed manual or a seven-speed auto box, with fourwheel drive on all but the cheapest models.
A full UK spec list is yet to be announced, but the Navara we get here has a limited-slip rear diff as standard and that can be expected to remain on the Alaskan. Add in Hill Start Assist and Hill Descent Control on 4wd models, as well of course as the added flexibility of that coiled rear axle, and you have a manufacturer that's paying more than lip service to its vehicle's off-tarmac ability. 
And the Alaskan should be able to get a good variety of people and kit wherever they need to go. There will be single cab, double cab and
chassis cab versions, as well as short or long load beds and even wider or narrower bodies depending on the market.
The lines are what you'd expect in this market, with Renault's press material making frequent use of words like 'bold', 'muscular' and 'assertive'. You're going to feel ever so butch if you buy one of these. There's a big bluff grille, flared wheelarches and some dashes of chrome, as well as sparkly alloys and LED daytime running lights, all of it creating the sort of work-hard-play-hard, great outdoorsy image double-cab buyers revel in.
Laurens van den Acker, Renault's head of design, said: 'A large French pick-up is unheard of. To design something with no history behind it, with nothing to lose and with every potential customer a conquest, was a joy.'
Joyous or not, Renault is trying to cover the bases. On the one hand, the cabin has decent space and some luxuries like heated, adjustable
seats and dual-zone climate control along with good levels of technology and connectivity, and on the other hand you have a towing capacity of 3.5 tonnes, a load bed with a water-repellent, antislip finish and even an external 12V power supply.
Off-road credentials are further burnished by 230mm of ground clearance and attention paid to approach and departure angles as well as ramp breakover. On the road, meanwhile, you get the usual range of safety system like ABS, EBD, Brake Assist and Electronic Stability Program.  We should see the Alaskan in the UK next year, as a global launch programme follows its introduction in South America. Initial production is happening in Mexico, but the ones we get here will be built in Barcelona, so ramping it up for Europe is something that will happen quickly.
The Alaskan is certainly a decent looking pick-up, and the Renault badge may well prove attractive for the private buyer who was looking at
a crossover or SUV – and fancies standing out from the crowd of Nissan Navaras. It remains to be seen whether the Alaskan can whip up a storm or will prove to be a damp sponge – but either way, it's not going to be half-baked.
Share this article