No sign of let-up in growth of Double-Cab Market
Originally Published: October 2016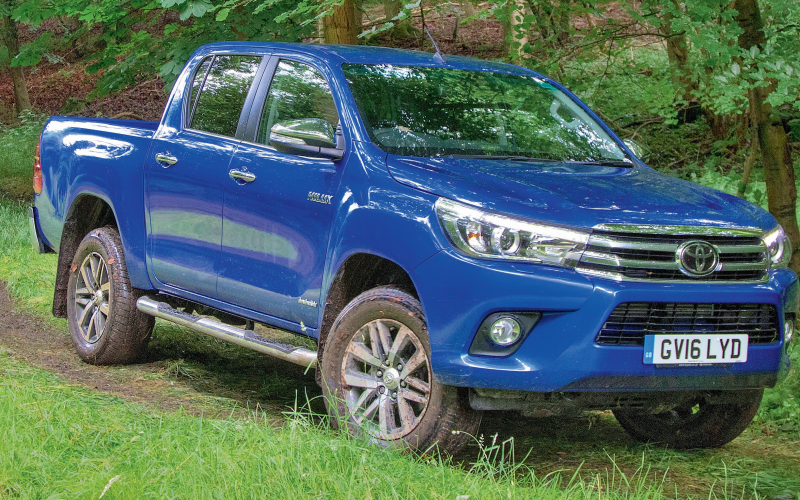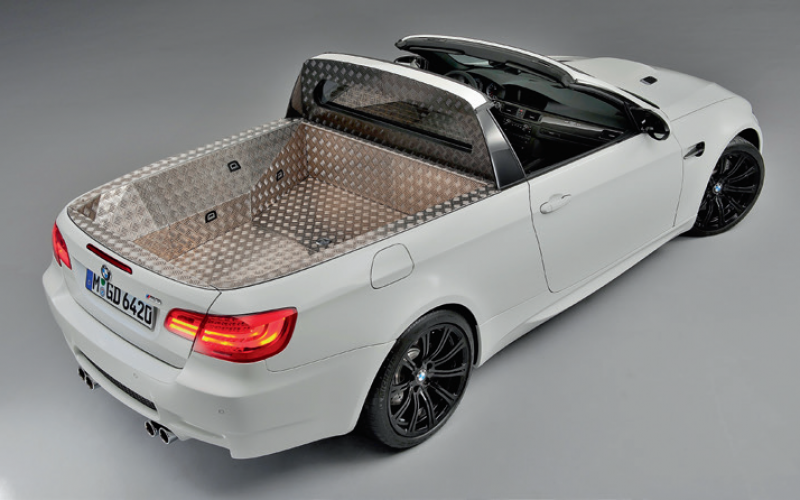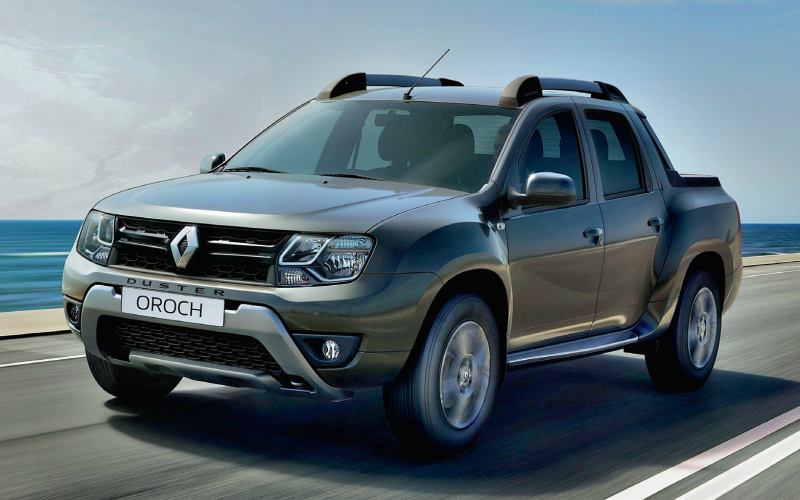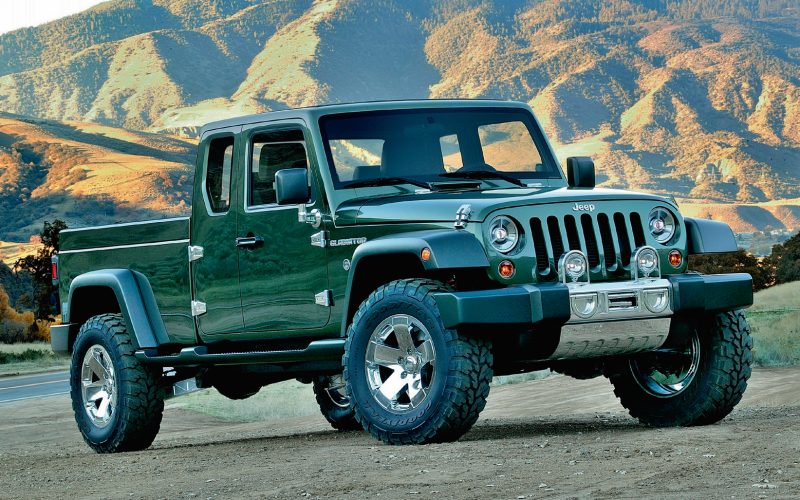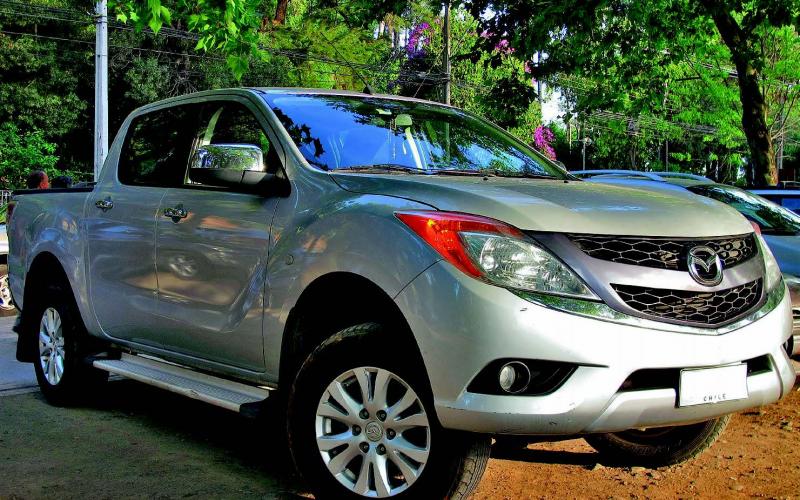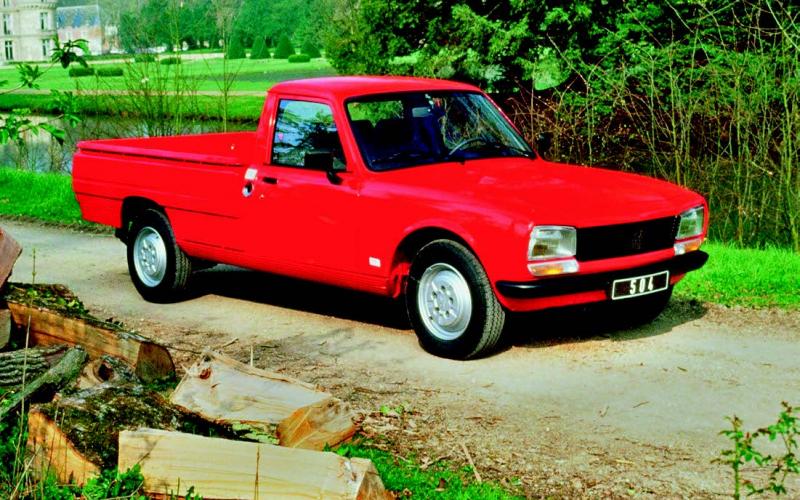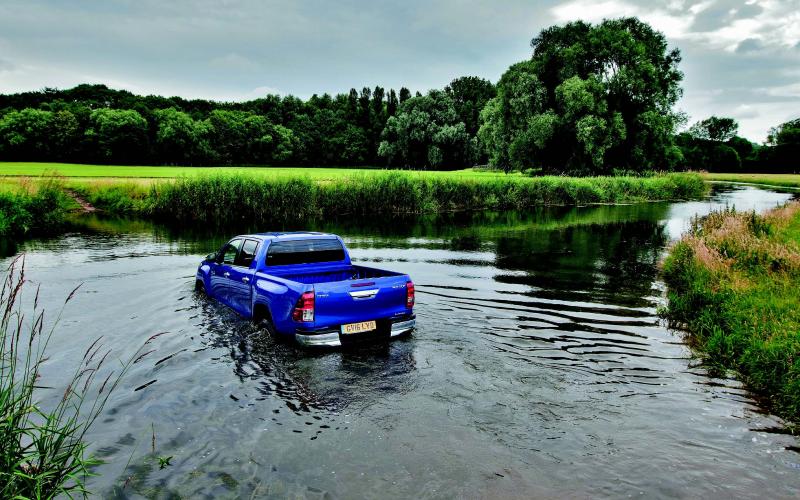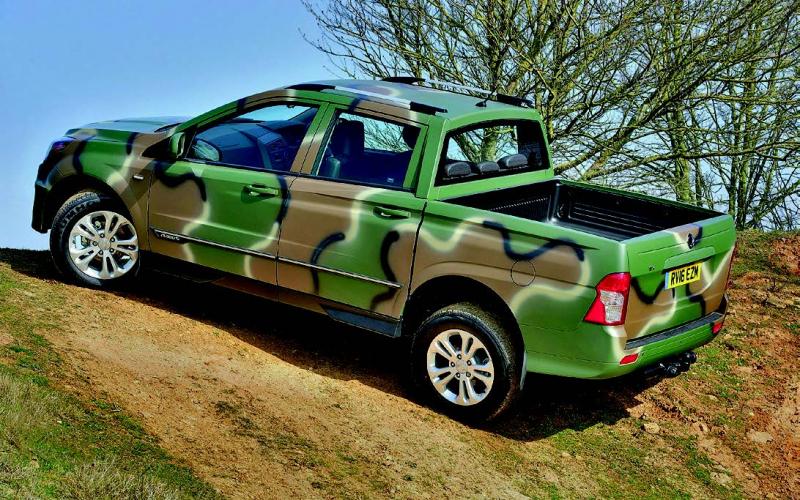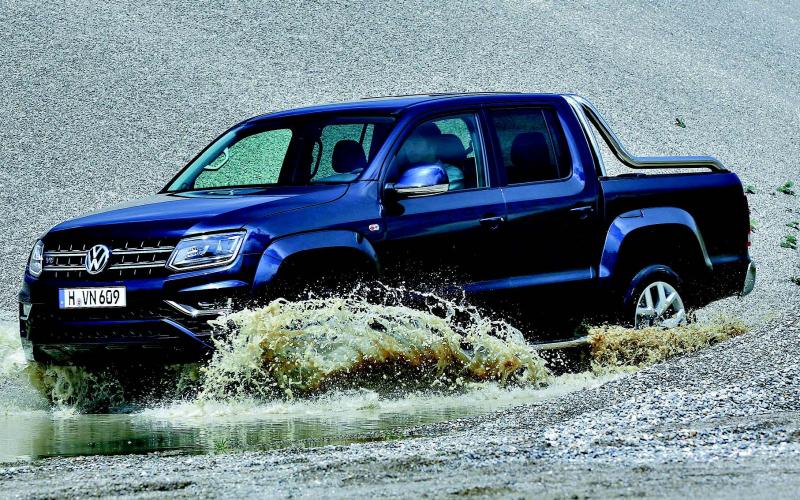 <
>
More new models confirmed - Badge-engineering agreements proliferate - Premium makers eyeing one-tonne sales
Renault's forthcoming Alaskan, as featured recently on this website, is just one of many new developments on the way in the doublecab market. An unprecedented number of manufacturers are planning to launch pick-ups – and they range from those with long-standing 4x4 heritage to complete newcomers to the market.
In some cases, talk of new pick-ups remains speculation. However it's noticeable that over the past few years, this kind of 'guesswork' has almost always turned out to be correct. Ten or twelve years ago, for example, the idea of Volkswagen building a double-cab seemed extraordinary – but the stories we ran then turned out to be true, and now the only question is which of VW's partner companies will be first to launch their own version of it.
Increasingly, badge engineering seems to be at the heart of future developments in the one-tonne market. We've already seen it in the Fiat Fullback and now the Alaskan, Mercedes is working on a truck with Nissan underpinnings and Toyota's new Hi-Lux is being linked with an ever increasing number of partnership projects.
This isn't necessarily a bad thing, even if it does limit the variety of engineering choices in the market over the short term. It's certainly reminiscent of the situation some 25 years ago, when companies like Ford and Vauxhall bought the right to rebadge Japanese designs in order to get a foothold in the flourishing off-road market. 
Could this mean that double-cabs are on the verge of erupting in popularity the same way that SUVs have? It's certainly possible – and as the developments listed here make plain, the industry is taking double-cab drivers more seriously than ever before.
Audi
Audi's product planners aren't quite as obsessed with the opposition as BMW and Mercedes always seem to be with each other. But in a recent interview with Australia's Motoring magazine, BMW's boss down under mischievously suggested it would be easier for Ingolstadt to launch against the forthcoming Merc GLT double-cab. 'Just take the Amarok,' he said. 'Why not?' Certainly, VW's double-cab is ripe for badge-engineering – and with the impending arrival of a V6 turbo-diesel engine, in its most road-biased form it's about
to become the sort of truck you could certainly picture with an Audi badge on its bonnet.
BMW
It's long been known that Mercedes is working on a double-cab product based on the Nissan NP300 Navara. But Mercedes has history as a commercial vehicle maker, whereas its arch-rival BMW doesn't.  Nonetheless, BMW's Aussie marketing boss Mark Werner has dropped broad hints that it's looking seriously at the one-tonne market, most likely by developing a vehicle based on the latest Toyota Hi-Lux 'A ute is certainly an interesting proposition,' said Werner – prompting car hacks en masse to dig out an old photo of a M3 pick-up which BMW released in 2011. April 1st 2011, to be precise…
Citroen
Citroen and PSA partner Peugeot are working together on a pick-up which will is likely to be launched in the early 2020s. This is likely to be based on the Toyota Hi-Lux – the three company already have cross-badging agreements in place on a number of vehicles.
Dacia
Dacia's parent company Renault already sells a double-cab based on the Duster SUV – it's called the Renault Duster Oroch, but you can only get it in a small number of non-European markets. With the French marque about to launch a Nissanbased truck of its own, it seems less than likely that the Oroch will join the ever-increasing number of trucks coming to the UK – though in the past, the Skoda Felicia and Proton Jumbuck have shown that niche demand for a light pick-up does exist, and with four-wheel drive locked in by the Duster's architecture it would certainly offer a high-value proposition in the half-tonne segment.
Fiat
Having just launched the Fullback a couple of months ago, Fiat is at present the latest newcomer to the one-tonne market. There are no revisions imminent at this stage, though if the launch models prove popular an extended range is feasible for future model years.
Ford
The facelifted Ranger only arrived this year and continues to sell as strongly as ever, so there are no significant changes in the pipeline at present.
Great Wall
Having been launched in 2012, the Steed will soon be due for an update. At present, however, what form that will take in the UK is uncertain.
Isuzu
The D-Max will receive major revisions in 2017, with updates including a more modern 2.0-litre turbo-diesel engine. Its running gear will remain unchanged, however – Isuzu's UK importer confirmed to us recently that the suspension modifications on the new AT35 will be able to transfer directly on to the facelifted model.
Jeep
One of the most significant new trucks due to join the market will be the next-generation Wrangler, which Jeep has confirmed will be offered in pickup form. It's not yet clear whether this will be a single or double-cab, or indeed if it will come to Europe – but with a new 240bhp, 420lbf.ft 3.0-litre V6 diesel earmarked for the range, and live axles at both ends, it would instantly become the most capable off-roader in the market. It's likely to debut in the US in 2018, a year after the standard 3-door and 5-door Wrangler.
Land Rover
Land Rover has stated that the new-generation Defender will be available in pick-up form. It hasn't commented on whether it will follow the old model in offering a choice of three wheelbases, however like the rest of the range it's understood to be based on architecture adapted from the forthcoming Discovery 5. If this is correct, which does seem highly likely, it will become the first major vehicle in the one-tonne sector with front and rear independent suspension.
Mazda
Mazda's badge-engineering agreement with Ford goes back through several generations of the Ranger and B-Series (later known as the BT50). The companies' relationship continues today, however the latest T6 model saw a shift in emphasis towards Ford-led design – one result being that Mazda's version of the truck has never come to the UK. Like the Ranger, the BT50 has recently been facelifted, but despite long waits for its Ford brother there's no indication that UK imports may recommence.
Mercedes-Benz
Despite the breadth and depth of its history as a maker of commercial vehicles, Mercedes has turned to Nissan for the truck that is expected to become known as either the X-Class or the GLT. This will be based on the NP300, which itself was launched last summer, however Mercedes is planning a wider range of engines than the solitary diesel currently offered by Nissan. When the vehicle goes on sale, indeed, which is likely to be in late 2017, it may go as far as to become the only pick-up currently on the market to offer a petrol option. It's likely that Mercedes will position the vehicle at the top of the lifestyle pick-up market, though with its commercial background the company will also have a keen eye on fleet sales, so it can be expected to offer a wide spread of trim levels.
Mitsubishi
The new L200 is little more than a year old in the UK, so it'll be some time before any updates are due. Mitsubishi has done well by offering previous models in a succession of different high-spec trim levels, however, so don't be surprised to see new versions and special editions cropping up more or less anytime.
Nissan
The NP300 Navara was revolutionary when it was launched, as it was the first Japanese pick-up with a coil-sprung back axle. It's only about a year old in the UK, however, so the next big news will come from Renault and Mercedes – both of whom are repackaging it for sale under their own badges.
Peugeot
As with Citroen, the PSA partnership is working towards a project which will see both companies launching pick-ups based on the Toyota Hi-Lux. A timescale is yet to become clear, but company bosses said this spring that their trucks would be on sale within the next five years – returning Peugeot to the ute market it left in 1993 when the ancient 504 pick-up finally went out of production.
Renault
The Alaskan, which shares its underpinnings with the current Nissan Navara, was officially unveiled earlier this summer. Manufacturing initially commenced in Mexico to serve the South American market, but European models will be built alongside the Navara in Barcelona, with first deliveries expected around a year from now.
Seat / Skoda
If the idea of an Audi pick-up seems far-fetched, a truck with a Skoda or ever a Seat badge on its bonnet could make more sense. Volkswagen has thus far kept commercial vehicles to itself within the group of companies bearing its name, but the potential for double-cabs to be seen as quasi-SUVs could encourage it to share the Amarok with its allies. Observers are already saying that Seat's new Ateca SUV makes the closely related VW Tiguan look over-priced – and if Volkswagen is willing to risk that happening to one of its key volume-selling passenger cars, allowing its one-tonner to be badged by the less premium brands in the group would seem like a gamble worth taking.
Ssangyong
Ssangyong's most recent new arrival in the British pick-up market was the familiar Korando Sports – in lunatic-fringe DMZ form with a camouflaged paint scheme. Due in 2018, however, is a pick-up version of the next-generation Rexton – which the company says will be built with a choice of wheelbase and bed lengths. What's not clear is whether this will come to the UK – though as the DMZ shows, Ssangyong's UK importer isn't afraid of broadening the brand's appeal by bringing in vehicles it knows will only ever sell in small numbers.
Toyota
The all-new Hi-Lux is just arriving in the UK now, but there's already a change on the horizon. Initial models are short on towing weight, but Toyota says this will be increased to the full 3500kg on vehicles brought from around the end of this year. The company also hasn't ruled out the possibility of adding a second engine to the range in due course, just as it did with the previous model – which was initially made available in wheezy 2.5-litre form, with the much stronger 3.0 D-4D unit coming along about a year later.
Volkswagen
Speculation on rebadging opportunities for the Amarok is inevitable, but at present the main point of business is the introduction of a new model towards the end of this year. This will add a further element of premium styling and build quality – along with a new V6 turbo-diesel engine – to what has become established as one of the most agile off-roaders in the one-tonne market.
Share this article