New Season, New Sponsor
Originally Published: July 2016
Words: Ted Leahy
Pictures: Gavin Lodge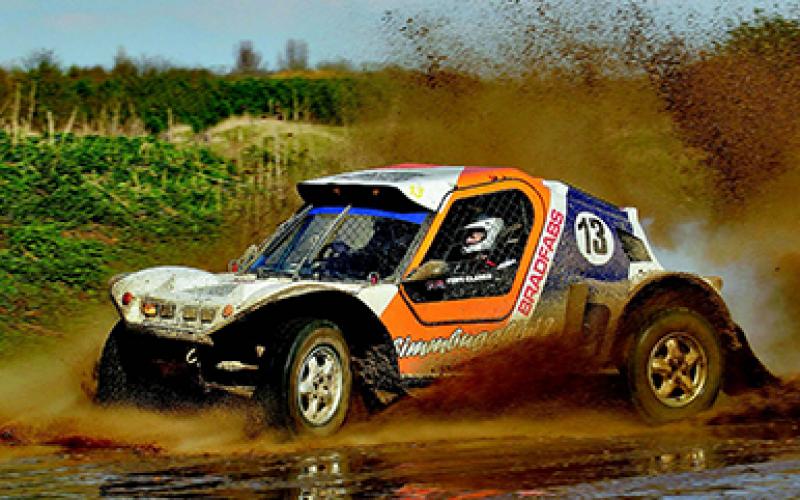 <
>
This year, the Northern Off Road Club has a championship sponsor. Groundtrax (www.groundtrax.com) specialise in ground protection and reinforcement. The owner not only stepped up to support the club by sponsoring the championship but also signed up for a full season as a novice entrant, having just purchased a new Polaris RZR.
The first round of the championship kicked off on Saturday 9 April at Wickenby in Lincolnshire, with the event sponsored by Duckworth Land Rover. As always at the first round of the season we had a great turnout of new and old motors. Andrew West was there in his newly acquired Rivet (French Off-road race car).  Last year's championship winner, Richard Copsey, brought his new French Fouquet fitted with a 3.0-litre Jag engine. Both Richard and his navigator Mark will be racing a Kap Bandit this season but they wanted to test their new car ready for entering some French events later this year.
Also out in a new car was Anthony Jackson in his newly built Warrior powered by a 4.2-litre Audi V8. Anthony has been busy building the car over the last two years and the results looked fantastic.
Another new car and race driver entering their first ever event was Simon Rood who has bought a Polaris RZR to race this year and was looking forward to what the weekend had in store.
The pit area was a hive of activity on the Saturday morning as the drivers rushed round making last minute adjustments and taking their cars for scrutineering. The day started wet meaning that the course was slippy and this created challenges and excitement for the drivers during their first few runs.
Tim Martin entered a technical part of the course a bit rapidly and ended up laid on his side for a short period until the marshals quickly attended. They got him back on all four wheels and, after a quick checkover, he was back out racing again.
Not so lucky was David Steven, whose engine decided to blow up on the drive round - putting him out of the weekend's racing. David did enjoy the social side of the weekend and has confirmed that he will be back out for the next event!
Saturday was a tight battle with numerous competitors fighting it out for the No. 1 position. By the end of the first day Anthony Jackson was in the lead with Robert Simmonite just four seconds behind him.
Sunday was to start fast and continue that way throughout the day. Andy 'Capp' Robinson managed to finish the weekend without hitting any trees (he changed four wings on his 90 last season).
Anthony was having overheating problems but pushed on hard, fighting for the top spot with Robert. Richard Copsey started the day in sixth place but unfortunately suffered driveshaft issues and ended up taking a maximum on one of his runs, which pushed him down the leader board.
The weekend finished with Robert Simmonite taking first place and Anthony Jackson settling for second, with just 21 seconds separating them. Ian Gregg picked up third place in his Polaris RZR.
Special Stage Rally Review were on site over the weekend capturing footage that will be aired on Motors TV on 1 June at 20:30hrs.
Feedback from the entrants has been great and everyone is looking forward to another fine season of competitive action with the support of a much-appreciated new sponsor.
Share this article