NEW HI-LUX HERE SOON – AND IT'S EVEN BETTER OFF-ROAD
Originally Published: May 2016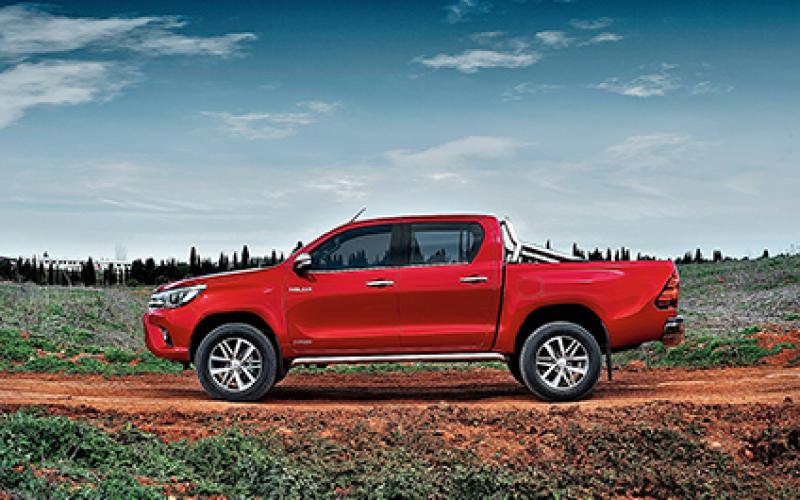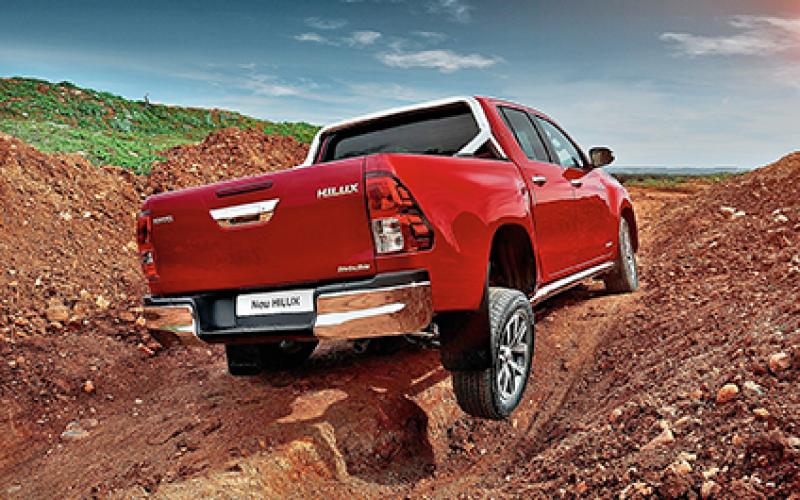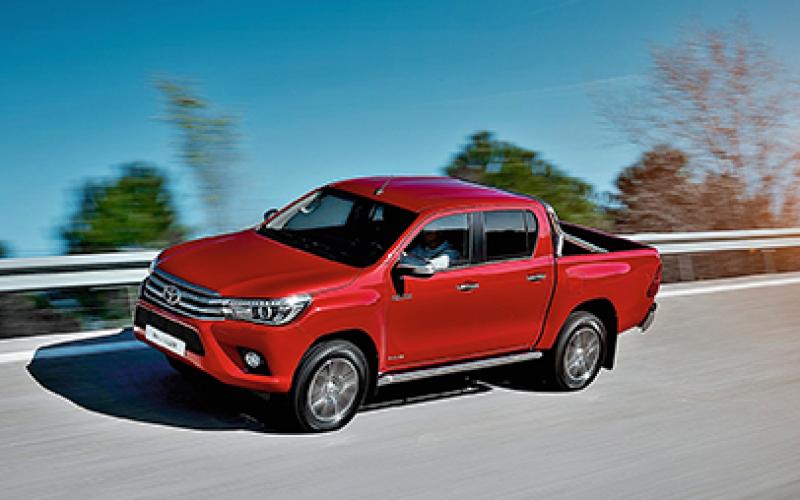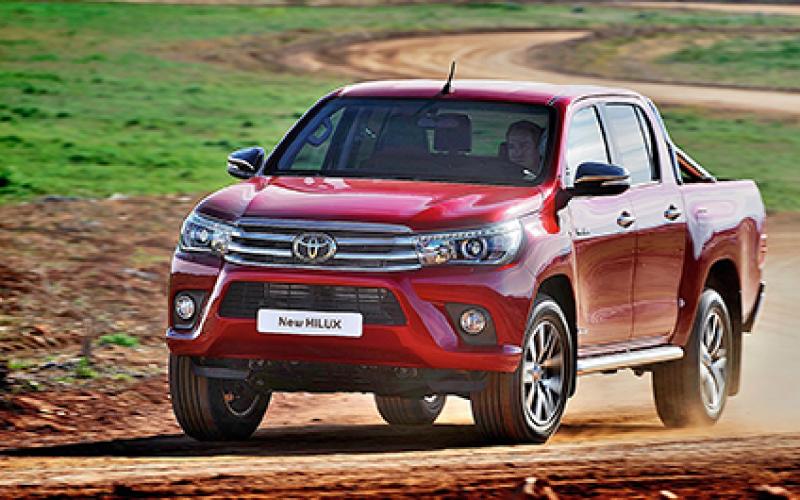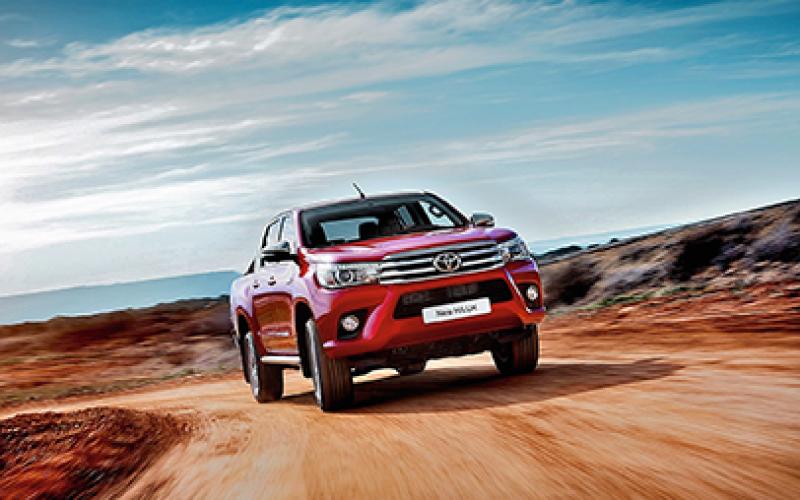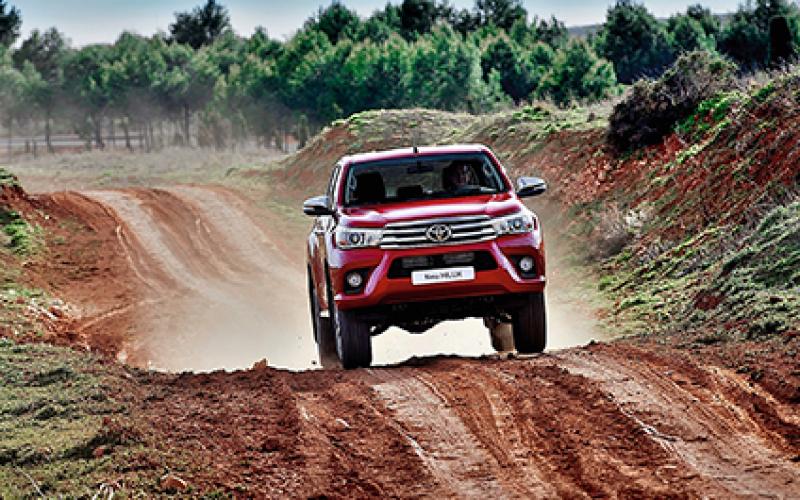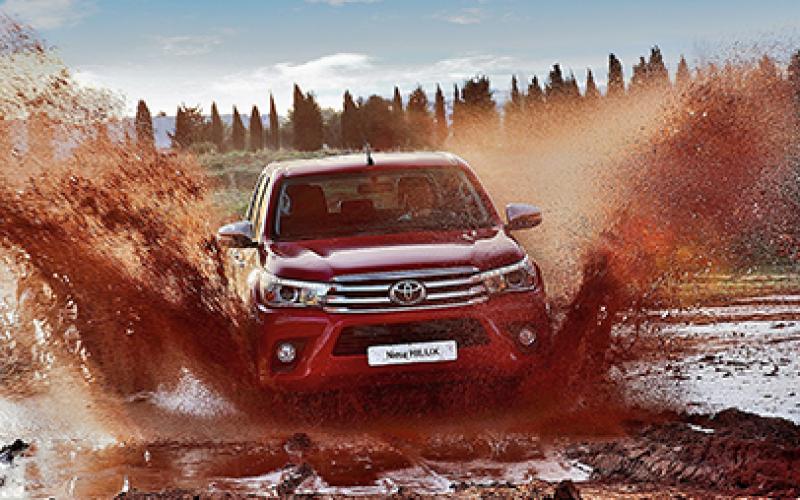 <
>
20% stiffer chassis • 3500kg towing limit • 148bhp, 295lbf.ft 2.4-litre diesel • Front and rear locking LSDs
This year's Geneva motor show saw the introduction of the new Toyota Hi-Lux for the UK market. First previewed last year with a global launch in Australia and Thailand (where it will be called the Revo), the eighth-generation Hi-Lux promises to build on the qualities that made previous versions so popular – without abandoning the basis off-road engineering underpinning its strength.
To illustrate the Hi-Lux's phenomenal success, the Land Rover Defender finished on around two million units when it went out of production this year – including all Series I, II/IIA and III models since 1948. The Hi-Lux didn't surface until 20 years later – but by the time the Mk8 model was unveiled, Toyota had sold more than 16 million.
The new Hi-Lux retains the usual pick-up layout with a ladder chassis, dual-range transfer case and leaf-sprung live rear axle. Critically, its towing limit has been raised to the legal maximum of 3500kg – and Toyota says it will be better than ever off-road.
Key to this is the adoption of what Toyota calls locking limited-slip differentials in both the front and rear axles. The previous model had a rear locker, though this was replaced by a less effective LSD on many versions a couple of years after launch, so the exact nature of this feature will play a pivotal role in determining whether the new Hi-Lux retains its predecessor's crown as the most capable off-road machine in the pick-up market.
In addition to this, the rear suspension has been reworked 'to combine the off-road articulation capabilities expected of a rugged all-wheel drive workhorse with SUV-like ride comfort and handling stability.'
Toyota says an all-new chassis makes the Hi-Lux 20% stiffer than the old model, and that this improves its dynamics, refinement and crash performance as well as responding better to extreme off-road terrain.
The vehicle also has a new 2.4 D-4D turbo-intercooled diesel engine.
This delivers 148bhp and 295lbf.ft, allowing 0-62 times of 13.2 seconds with the standard six-speed manual box and 12.8 seconds with the six-speed auto which is available as an option on all 4x4 models. While both boxes are carried over from the last model, Toyota says they've been reworked to deliver better low-speed performance and smoother, quieter shifts while allowing the new engine to do its best work.
Fuel efficiency and emissions figures, which are yet to be confirmed for UK models, improve to 39.8mpg and 187g/km.
The vehicle itself is longer and wider than before, though its roof height is not as tall. Its front-end styling is designed to emphasise its width, and it will be available with a choice of three new metallic colour schemes to suit the high proportion of buyers likely to come from the lifestyle sector.
Inside, once again Toyota promises that the truck will be 'SUV-like,' with a tablet-style 7" multimedia screen dominating the centre console.
Full information on the model range and equipment list is yet to become available, however there will be more advanced steering wheel controls and a 4.2" TFT display as part of the driver's instrument binnacle.
Safety equipment is also much improved, with the addition of Toyota Safety Sense. This features a sensor unit incorporating a laser and a camera whose data is used by pre-crash, lane departure, automatic main beam and road sign recognition software to give the vehicle a degree of autonomy in accident avoidance and mitigation.
In terms of design, you can have the interior in any colour you want so long as it's black, but there are three grades of material available depending on which model you go for. At the foot of the range, the seats are clad in a tough fabric to shrug off abuse, but this gives way to a softer-textured but still hard-wearing material as you move up. At the very top, the spec list grows further to include a full leather treatment.
Toyota expects the new Hi-Lux to go on sale in the UK in July. Prices and specs should be confirmed around the date of the Commercial Vehicle Show at the end of April, however it's known that range-topping models will retain the Invincible name that refers to the Hi-Lux's famously indestructible construction. At present, Toyota GB is running finance offers to clear stock of the Mk7 model which has served it so well over the last decade.
Share this article