fire and brimstone at tong
Originally Published: August 2016
Words: Ted Leahy
Pictures: Gavin Lodge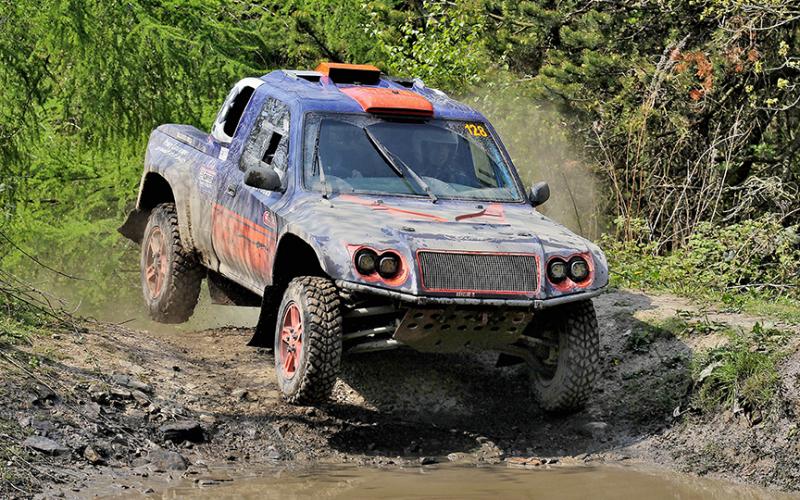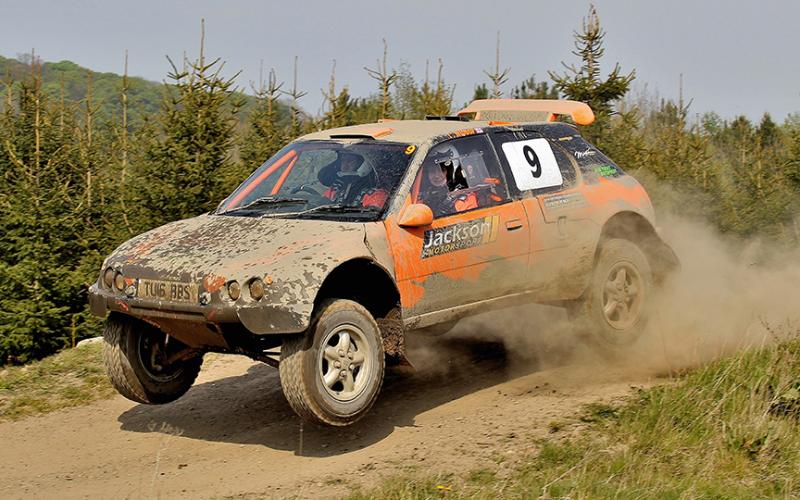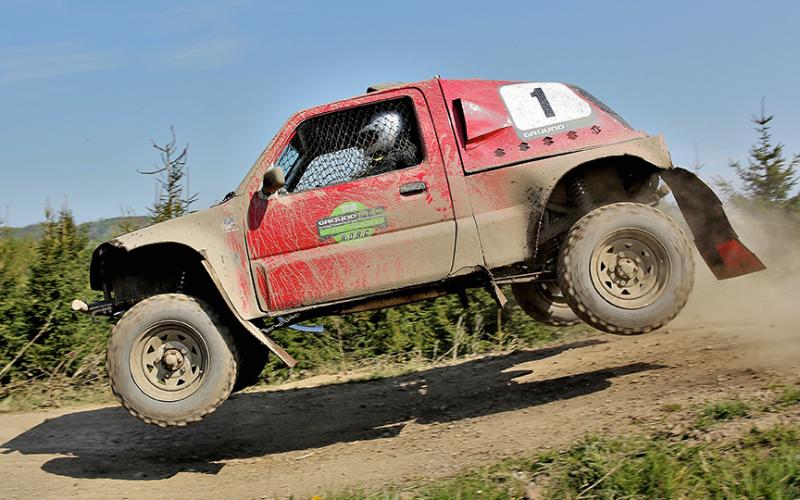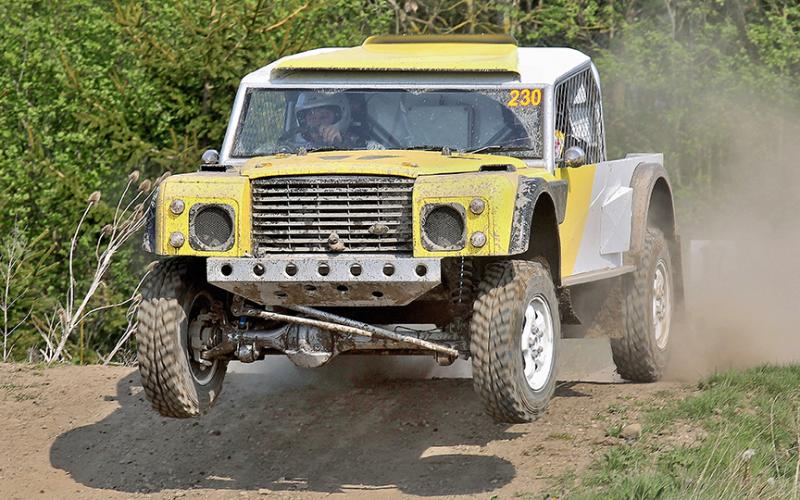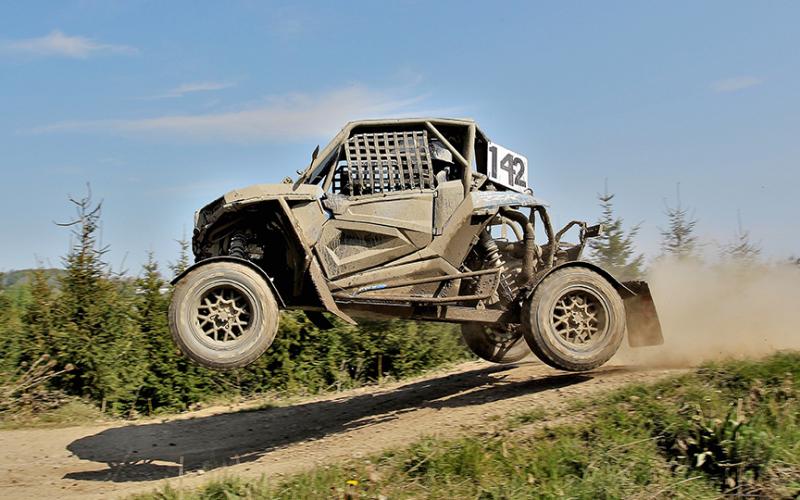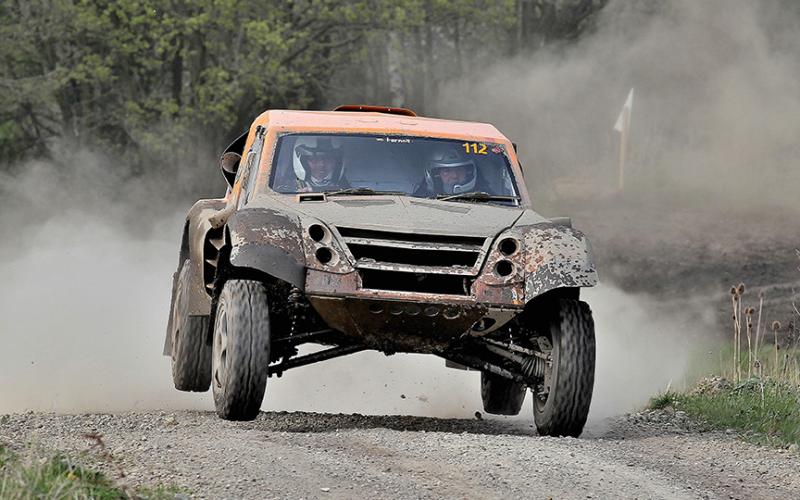 <
>
ROUND TWO OF THE NORTHERN OFF-ROAD CLUB'S Groundtrax 2016 championship was held at Tong, Bradford and was sponsored by Farnell Land Rover.
From the start it was a rapid dash along the top of the forest, then the course took a sharp right before twisting and turning along some graded tracks around the trees. With fine weather leading up to the event and for the event itself, the course was fast and dry.
About two miles into the three-mile stage a series of table-top jumps made for a great spectator area and a challenge for the drivers who had to understand how well their cars were set up and what speed they could hit the jumps. Part of the course had the famous Tong climb with a water jump at the top. This too is a great spectator point as the drivers struggle for visibility after exiting the water.
The first day ran relatively problem free – although this was not the case for Tom Wood, who had turned up as a new driver in a new (to him) racer. Unfortunately, as Tom left the start line for the drive round his engine started to smoke, lost all power and then came to a stop. Paul Wild also had an issue on the drive round when he blew a rear diff. This meant a quick pit by his service crew as they changed it in order to let him complete the afternoon's runs.
Andrew Robinson's first run was filled with excitement when he found flames coming out from under the bonnet. Happily, Andy and co-driver quickly jumped out of their Land Rover 90 racer, grabbed their fire extinguisher and managed to get the fire put out before any real damage was done.
The problem turned out to be down to a blown oil cooler pipe running to the remote oil filter. The pipe was changed, but it left Andy picking up a maximum run time.
During his second run the same thing happened again – only he 
was ready for it this time. Armed with some spanners, he managed 
to tighten up a jubilee clip and so the episode only cost him a couple of minutes.
Following the fires, however, 
Andy noticed that his 90's 4.6-litre V8 engine was not running properly. A quick bit of investigation revealed that the flames had burnt their way through some wires to the exhaust lambda sensors.
With the wires repaired, Andy started pushing hard in a bid to 
gain time back over rival Ashley Short in his Discovery 2, But over the full weekend, he didn't quite manage to reel his opponent back 
in – and so Ash took the Class 1 
win. Andy did comment afterwards that it's never a dull moment in 
team ShowGUARD given that he always ends up with a challenge 
at every event!
Luke Sagar was out at Tong with the new car that he has been building over the past two years. Luke had a trouble-free weekend, which is a great credit to his build, and he even managed to secure a class win over the weekend. However Steven Ham had to retire at the end of the first day with a blown gearbox, which put him out of the weekend's event.
Day 1 saw a very close battle being fought with less than a minute separating first to fifth places! At the end of Day 1 Willy Stubbs was leading with Anthony Jackson just seconds behind in second and Richard Kershaw just two seconds behind Anthony in third.
Richard Copsey and Mark Shaw were competing this weekend in their refurbished KAP Suzuki and had a trouble-free event.
However Round 1's winner, Robert Simmonite, had some bad luck on the second day when a broken steering arm put him out of the event.
It was a very close battle for the lead during Day 2 with Anthony Jackson manage to creep into first place for a short period – until an unfortunate puncture put him back into second place at the end of the event. That left Willy Stubbs to regain the lead – which he held until the end to take victory.
Share this article