Better News From The Peaks As Three Byways Confirmed During 2015
Originally Published: July 2016
Words: Alan Kidd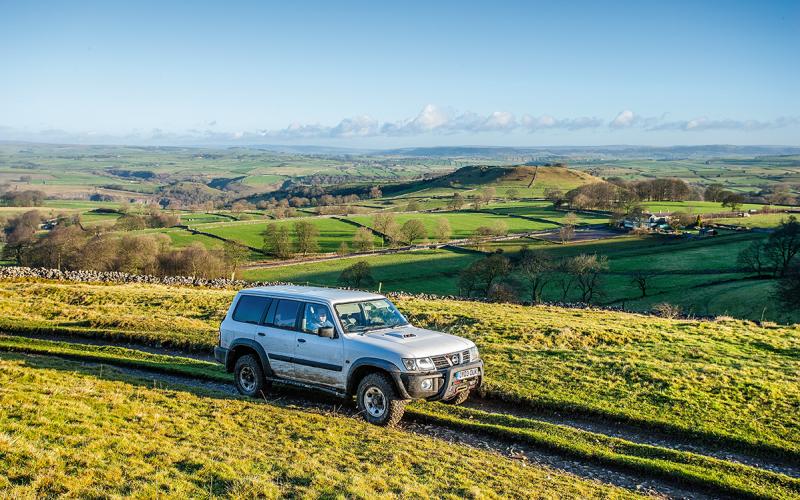 <
>
THE PEAK DISTRICT has become home to the ugliest assault on freedom since NERC itself. However amid the high-profile closures of destination lanes such as Stanage Edge, Chapel Gate and Roych Clough, and the ludicrous prospect of Brushfield being downgraded to a bridleway, there continue to be some moments of commonsense.
During 2015, efforts by the Green Lane Association, Peak District Vehicle Users' Group and Trail Riders' Fellowship resulted in three public highways being spared the axe.  Hurstclough Lane, Sough Lane and Haydale Road were all adopted as Byways Open to All Traffic by the Planning Inspectorate, confirming the public's right to use them aboard motor vehicles.
One of the most scenic rights of way in its area, Haydale Road passes through a valley west of Dove Holes flanked by dramatic limestone cliffs. Like Hurstclough Lane, near Bamford, it's well surfaced and eminently sustainable – and like Sough Lane, near Taddington, it provides users with beautiful views of the landscapes for which the area is famous.  All three of these lanes have in the past appeared in TOR's roadbooks.  Like all green lane users, we owe a debt of gratitude to the campaigners who worked tirelessly on our behalf to keep them from joining the ranks of lanes consumed by the rapacious greed of the Peak District's enemies.
If you enjoy exploring Britain's rights of way aboard your 4x4, we'd strongly encourage you to join the Green Lane Association and help it save more lanes like these - you'll find it at www.glass-uk.org.
Share this article