At long last, Jeep's making a pick-up
Originally Published: April 2016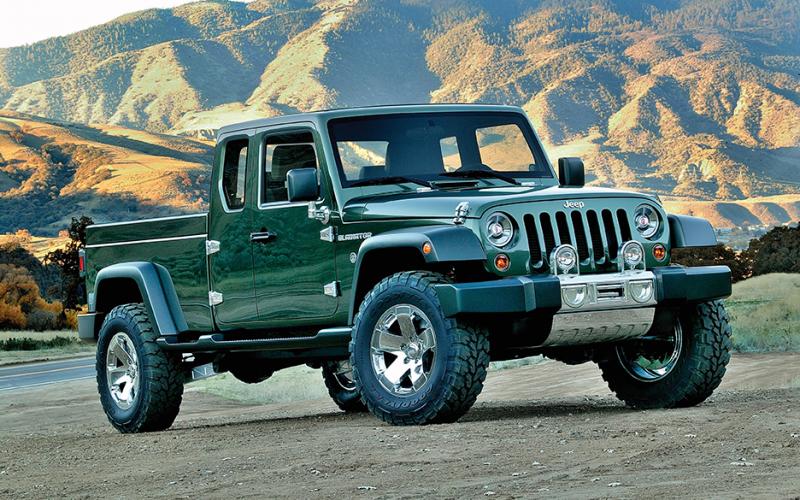 <
>
The list of concepts and teasers seems almost endless, and Jeep has plenty of heritage in the pick-up market. But it wasn't until January that Sergio Marchionne, boss of Fiat Chrysler Automobiles, confirmed in public that there will be a utility version of the forthcoming Wrangler.
Many details are yet to emerge, like whether the truck will be available in single and/or double-cab form. It's also as-yet unclear as to whether it will share its wheelbase with the everyday Wrangler – though the extended scuttle panel on test mules already spotted on America's roads suggest that this has indeed been Jeep's solution to combining a usable cargo bed with a manageable rear overhang.
At present, the Wrangler pick-up is expected to go on sale a year after the three and five-door station wagon models. Whether it will come to Europe is another matter, however.  
Parent company Fiat will launch a double-cab of its own later this year.  Called the Fullback, this will however be based on the Mitsubishi L200.  With live axles at both ends, the Wrangler pick-up will be a very different proposition – both to this and to the rest of the European truck market.
Indeed, there's no guarantee that it would qualify as a commercial vehicle at all, though engineering in a 1000kg payload for EU models would hardly be a problem for Jeep. Nonetheless, a Wrangler double-cab would likely be positioned as no more than a lifestyle vehicle here.  Which, of course, to almost every interested buyer is exactly what it would be.
Share this article