A New Site Rises In The West
Originally Published: August 2015
Words: Mike Trott
Pictures: Leanne Davies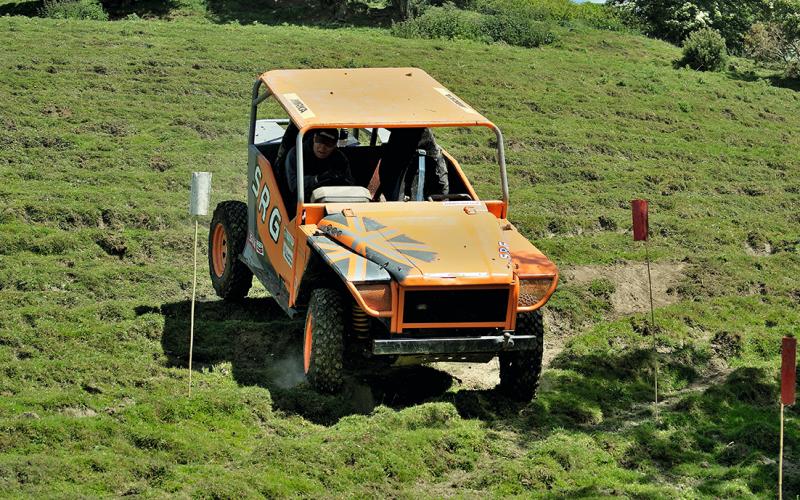 <
>
The Muddy Millers have been busy trying out a new site. Trelystan sounds a bit like a mysterious nation that used to be part of the USSR, but in fact it's a small parish on the border of England and Wales.
And on 7 June, the Muddy Millers 4x4 Club descended upon it for a trial trial, so to speak – with a keen view to it becoming a regular fixture in their calendar.
Eight drivers started the event, although there was only half a dozen by the time the last section was completed.
The weather provided a scorching reception – before the engine bays of the competitors soon followed suit. The terrain was baked hard on higher points, while the ditches remained wet and gooey – so there was plenty of fun to be had all around the site.
Marshals set up a good mixture of sections, taking in woodland areas, but also the steep, hard-ridged hillsides and steps for a bit of added pizzazz.
Drivers all warmed to the site, admiring its flexibility for trialling and the potential for a punch hunt in the low-lying gullies. Obviously, the Land Rovers all took to the site too, but that's like a duck taking to water.
Most clubs are forever on the lookout for new places to go off-road, so it was a red letter day for the Muddy Millers to make this first visit to Treystan. The club was very grateful for the opportunity to find out what it was all about – and after a successful event, members are looking forward to having another bash at the border terrain soon.
Share this article