18-month closures on Hollinsclough lanes
Originally Published: June 2017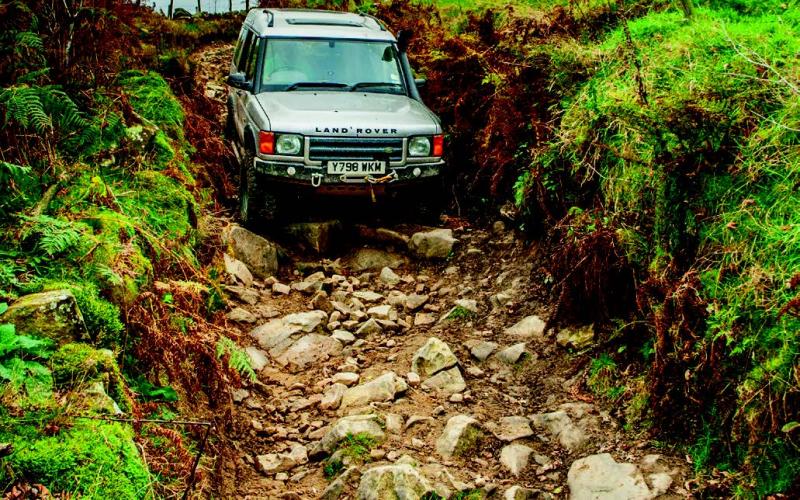 <
>
STAFFORDSHIRE COUNTY COUNCIL has imposed 18-month temporary Traffic Regulation Orders on Limer Rake and Swan Lake, two rocky lanes in the village of Hollinsclough. Both have suffered from erosion over a long period of time, allowing large rocks to become more exposed – to the point where 4x4 drivers in playday-spec vehicles were using them as a playground.
Neither lane was difficult when run downhill, but with both radiating away from the same start point any natural route would use one
or the other in the opposite direction. The rocks would become particularly awkward when wet, at which point a standard vehicle would
have a serious struggle to get up them; this appears to have caused some drivers to create an escape route through a dry-stone wall and
across a field.
The Green Lane Association has expressed its support for the temporary closure, while strongly opposing the permanent TRO which local residents and anti-4x4 campaigners are seeking.
'We fail to understand how this would help,' it says, 'bearing in mind the safety problems have been caused by a complete lack of
maintenance by the Highway Authority and the land owners. If the lane wasn't left out of repair, thus becoming a "challenge," there would
have been few problems for any users.'
Share this article