Seat Retrim Kits From Britpart
Originally Published: July 2016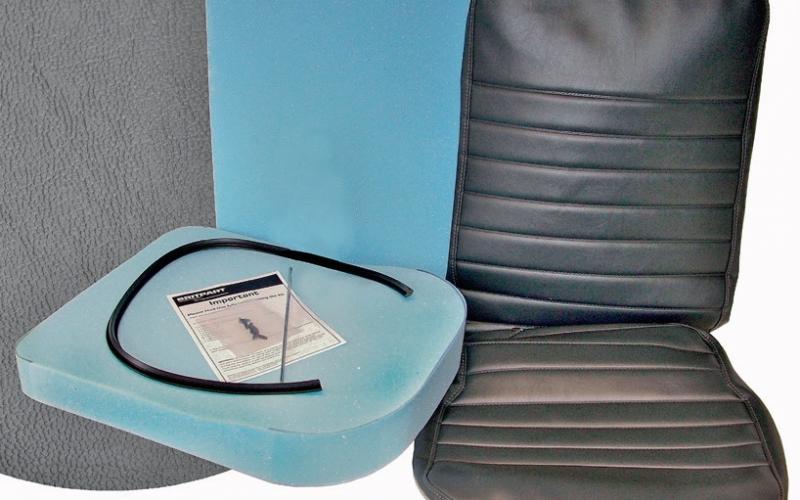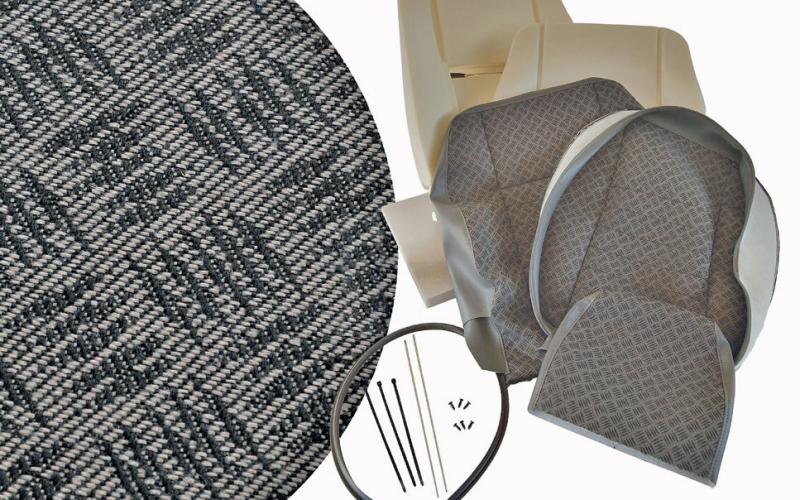 <
>
TIME TO GIVE YOUR DEFENDER'S SEATS a new lease of life? There's a variety of high-cost options to choose from, and extremely good some of them are too. 
But if a full bespoke leather interior is a bit rich for you (or you've got a truck whose seats exist on a diet of mud, crumbs and dog), these new retrim kits from Britpart offer a DIY answer that won't break either the bank or, if they take one for the team, your heart. 
Each kit includes pre-shaped foam and outer covers for the cushion and squab, a headrest cover and all the rods, retainers and fixings required to attach these to the frame of your seat. There are two different Outer Seat kits, one to suit trucks from the start of manufacture to 2007 and the other for Puma models from 2007 on, as well as a third Centre Seat kit for 1990-on Defenders. 
If yours is a pre-2007 model, the choice of fabric styles includes vinyl twill, Techno, black, grey and XS-style blackand- charcoal. For Pumas and centre seats, it's the same lineup minus the XS-style option. 
Prices vary depending on the fabric – and of course the dealer you're buying from. But as a rough rule of thumb, you can expect to pay from about £55 including VAT for a Centre Seat kit, and from about £70-100 for an Outer Seat.
Share this article