All-American Sun Shade
Originally Published: September 2016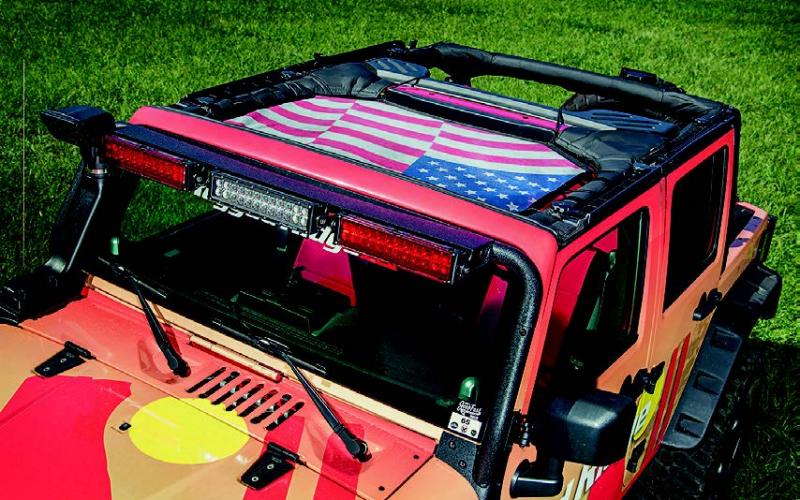 <
>
RUGGED RIDGE'S sun shades for the JK Wrangler are now available with a full American flag design. Made from a mesh material that stretches over the roofline, with elastic straps for easy fixing on the top clamps, these can stay in place when the fabric is up, meaning you don't have to hastily fetch yours off when it starts raining. 
The idea behind one of these shades is that it lets you enjoy your Jeep in top-down mode without getting baked by the full force of the sun. More of an issue in America than it is here, but what could be better than a huge US flag for keeping a load of insects out of your hair when you crash into their tree? 
You can get the shades to protect either the front seats only or else the entire vehicle, and if the Stars and Stripes don't float your boat you can get a bright red one instead. Both versions come with a five-year warranty; to find out more and place your order, pay a visit to www.ruggedridge.com.
Share this article