Puma-Era Defenders
Originally Published: May 2017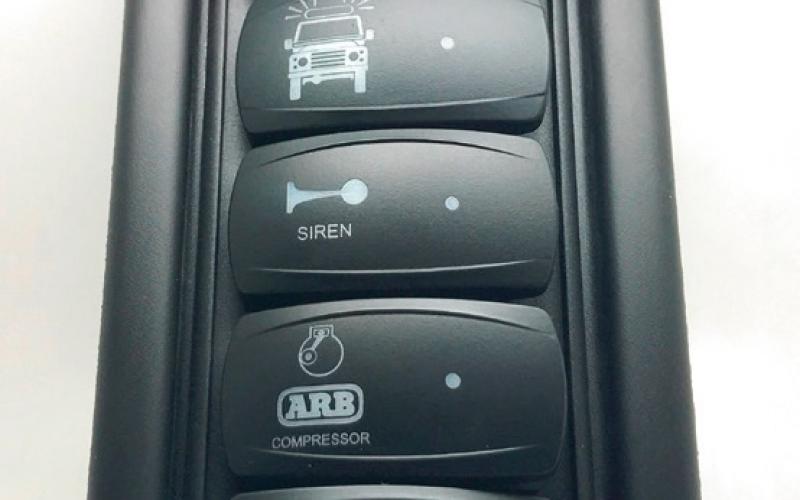 <
>
PUMA-ERA DEFENDERS are known throughout Land Rover circles as the version that actually has a dashboard. Some people see this as a reason to sneer at them, but judging by the prices they command that doesn't seem to put anyone off. 
If you're one of those rich types with a Puma on your drive, and having a dashboard isn't enough to make you superior to all your Tdi and TD5-driving mates, Mud-UK has come up with a solution to your woes. The company's Puma Switch Mount has a factory-fitted look and allows you to instal up to six Carling switches – for which it's supplied along with Carling's own 6-gang insert, as well as hardware and a cut-out template. 
'The Puma dashboard has an abject lack of space for extra switches,' says Mud-UK. 'The traditional method is to mount switches into any spare flat surface, which normally results in an ugly and untidy spread of aftermarket switches. 
'The tooling for the Mud-UK Puma Switch Mount was created using 3D scanning technology to ensure it perfectly follows the Puma model's compound curved dashboard profile.' 
That'll be the one and only time you ever hear a reference to compound curves from anyone talking about a Defender. The kit costs £24 via www.mudstuff.co.uk.
Share this article