Master Of All Trades
Originally Published: June 2011
Words: Tim Gibson
Pictures: Steve Taylor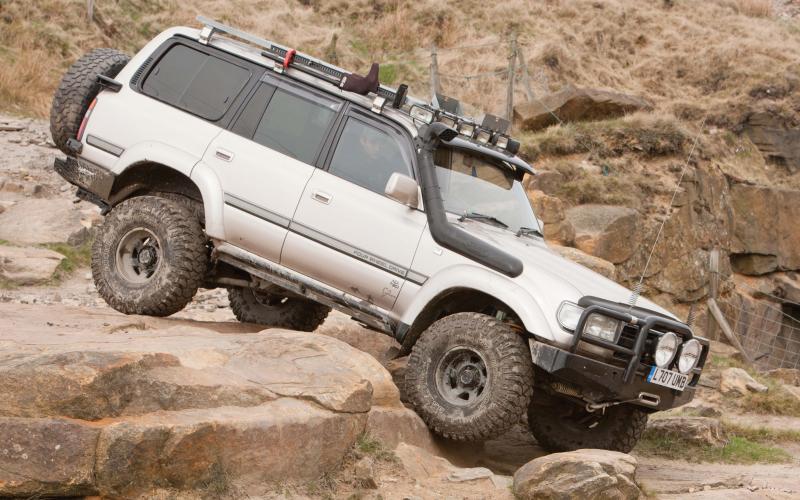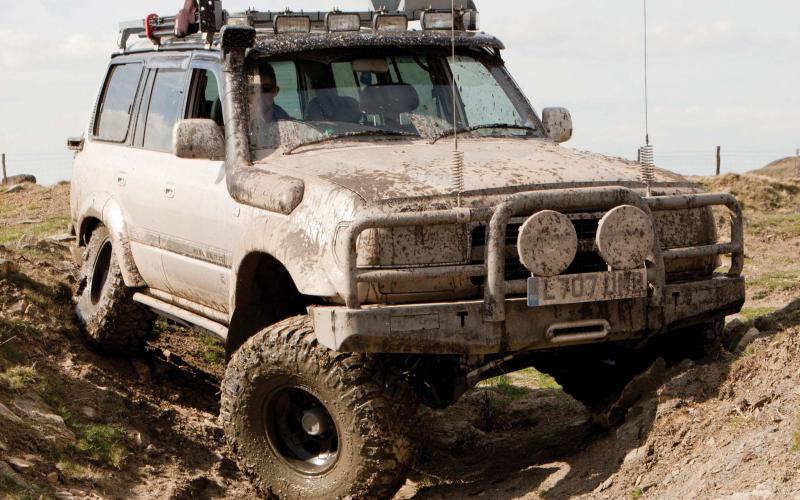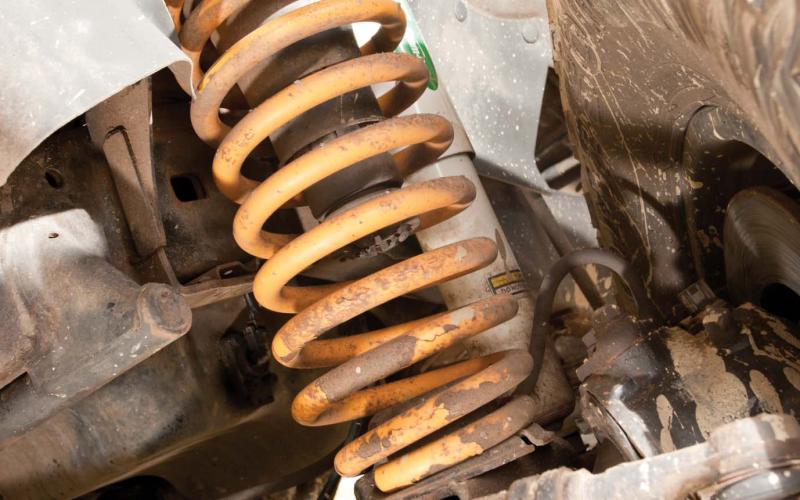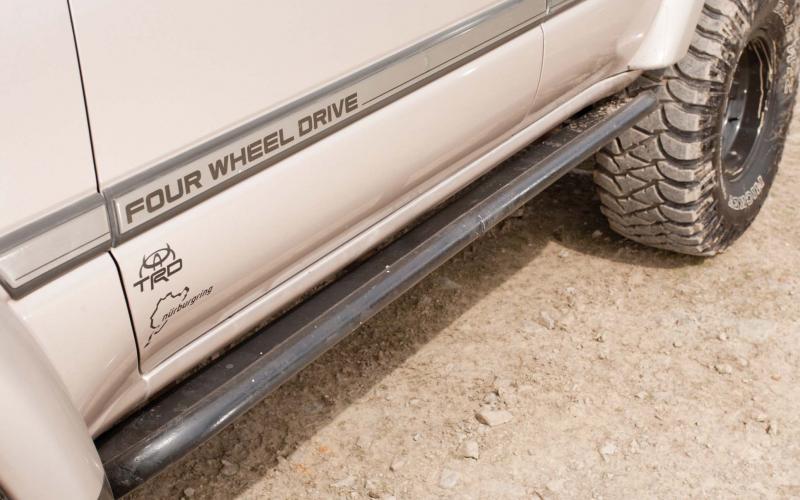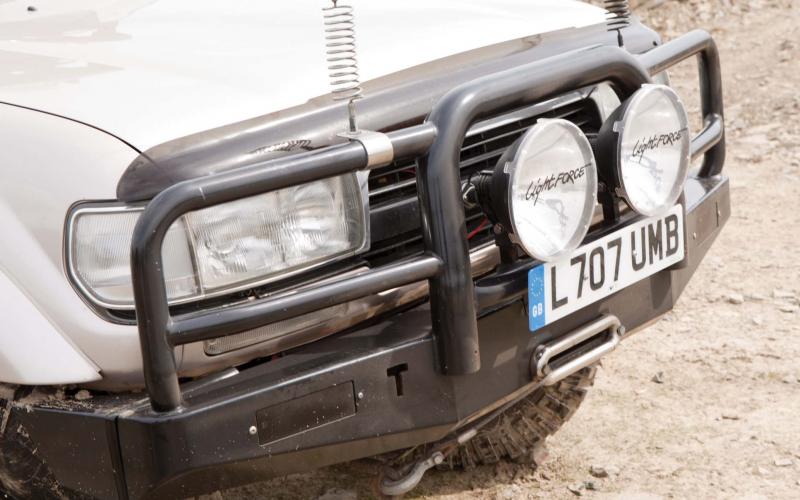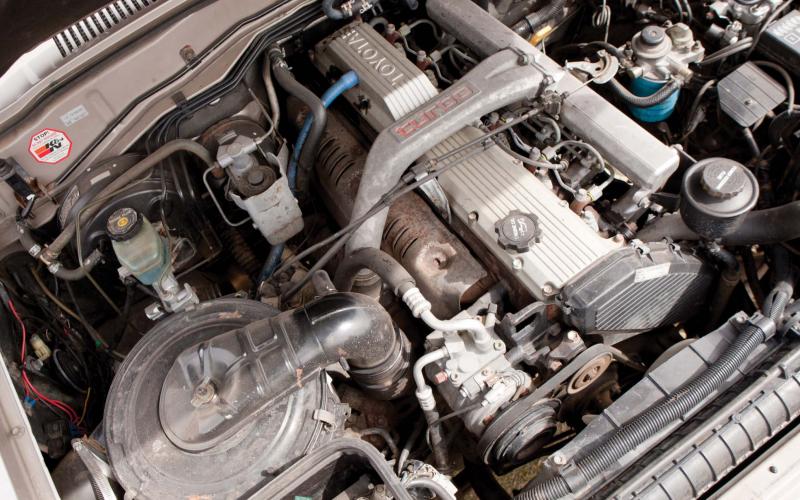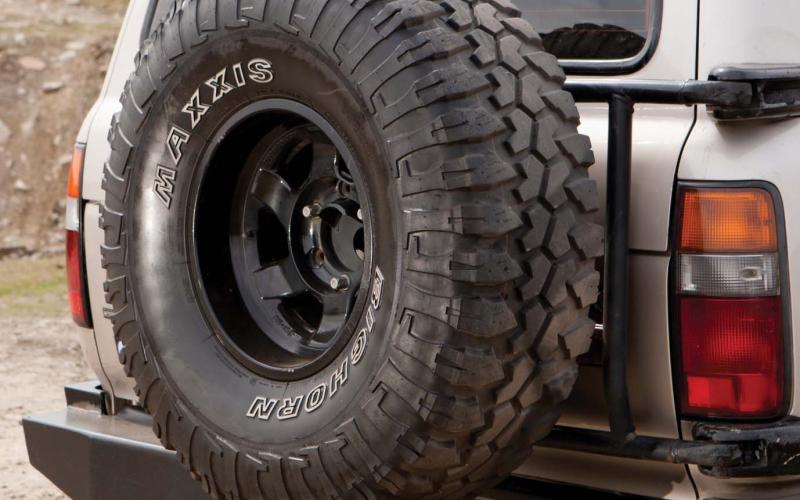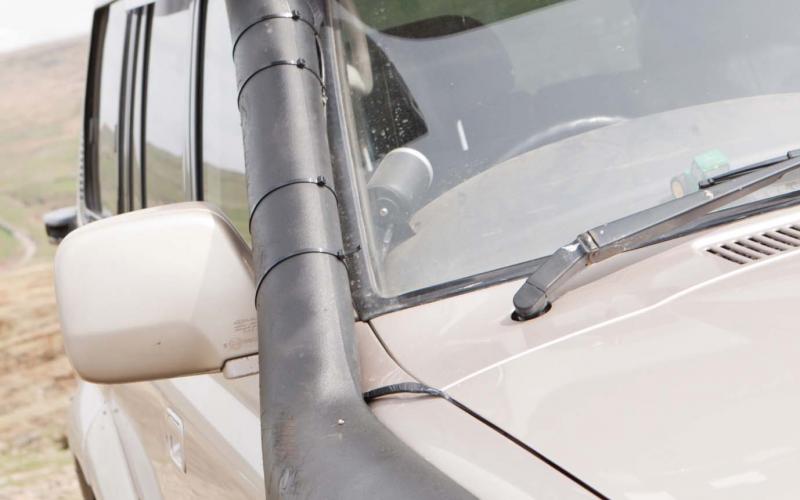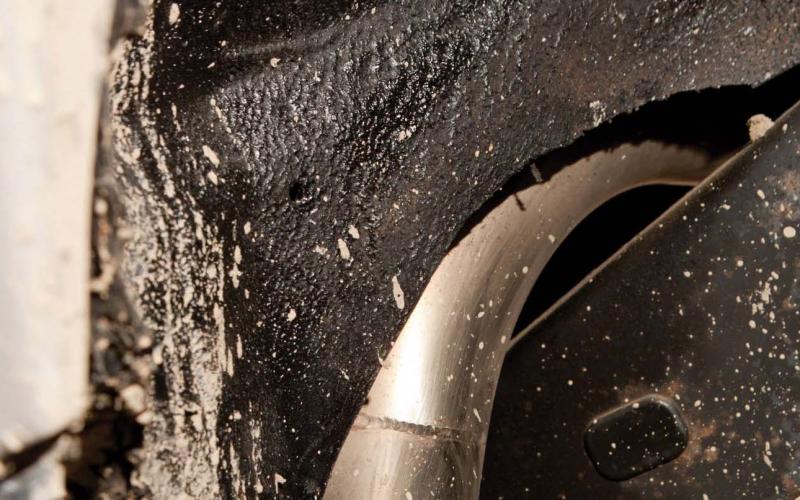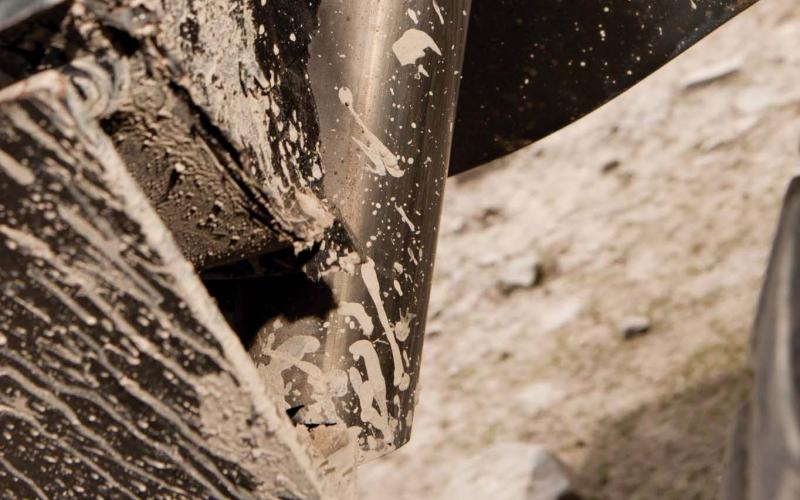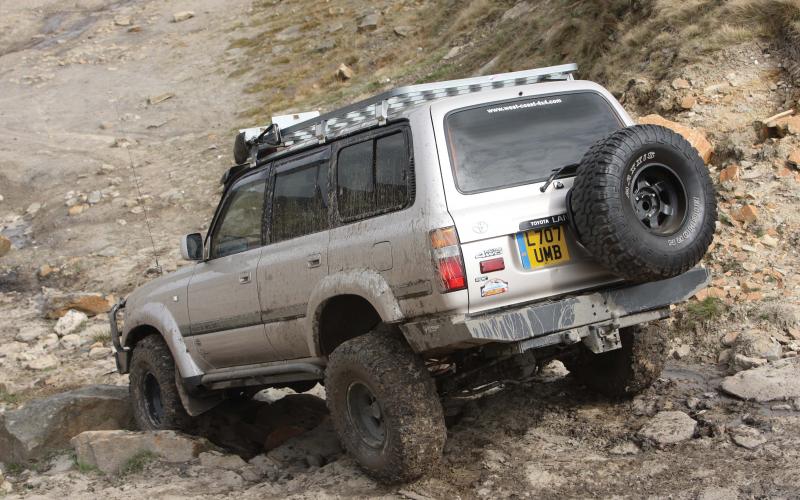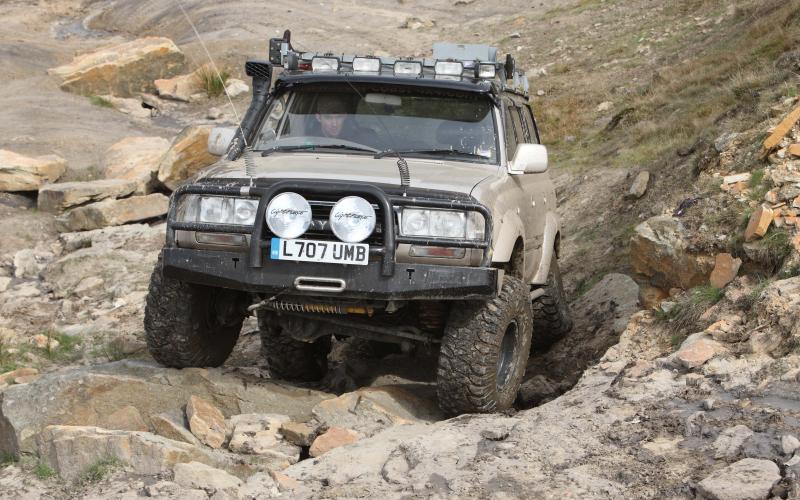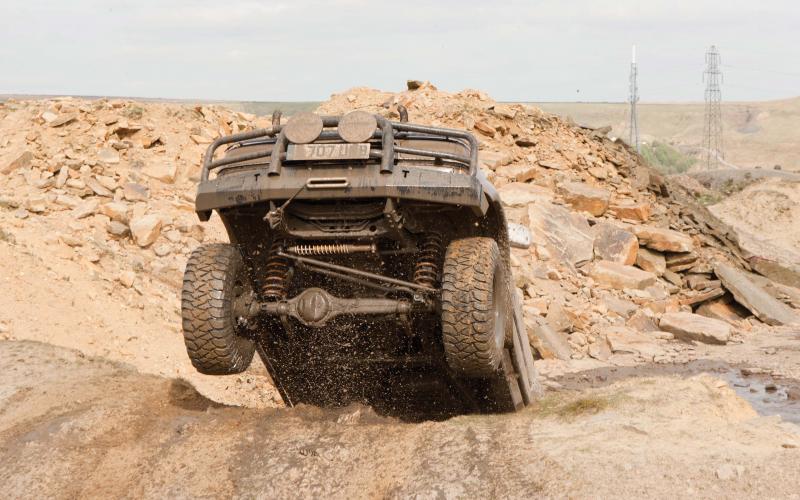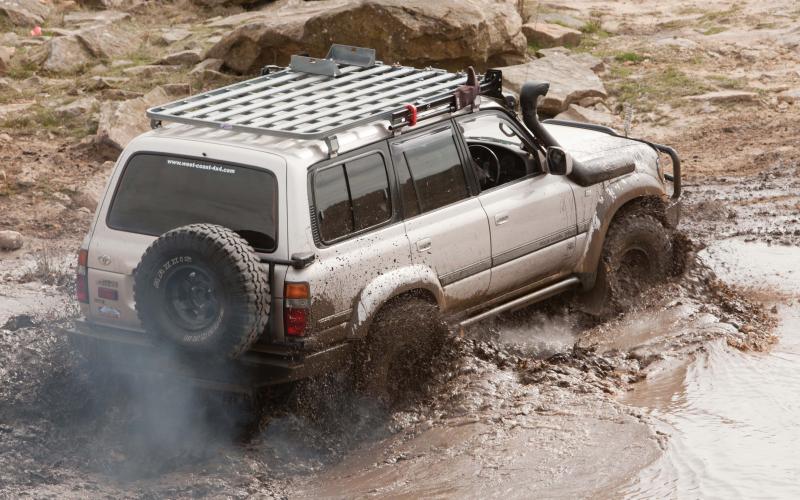 <
>
Not many cars are as versatile as Mark Aughton's Land Cruiser. It's a comfortable daily driver, a smile-raising muddy hero, a doughty workmate and a Sahara-bashing overland adventurer all rolled into one.
Car manufacturers are in love with the idea of versatility. Or rather, they think that we, the car-buying public, are in love with the idea. That's why pretty much every car ad you see makes bold claims about the vehicle's ability to combine a sporty drive with market-leading flexibility, or economy with comfort, or storage space with small proportions.
The thing, though, is this: versatility is nothing new, as 4x4 owners will tell you. We've been driving cars that are capable of combining a number of important attributes for years, and take it for granted that our trucks will be good for all sorts of uses.
That's never more ably demonstrated than by Mark Aughton's 80-Series Toyota Land Cruiser. Mark bought it as an everyday hack, for use on the road and in the line of his work as an agricultural mechanic. With a few modifications, the vehicle has also become something of an off-road plaything. And, because there comes a time when playing in your backyard just isn't sufficiently challenging, it's also been used for an overland trip to Africa.
This is a vehicle that is capable in a range of environments, then. That's hardly surprising, when you consider the Toyota's pedigree. It's one of the world's favourite off-roaders, and Mark has been able to see first-hand exactly how it copes with some of the planet's harshest conditions.
'I spent six months working on farms in Australia,' he said, 'getting a chance to admire all the true Aussie 4x4s that are used to travel vast distances across some of the roughest roads. As a mechanic, I can't but admire trucks like Patrols and Land Cruisers, which are among the most reliable vehicles available.'
It was the Land Cruiser's fabled reliability that attracted Mark to it in the first place. As a mechanic, he has an occupational interest in machines, and has always admired the Toyota's ability to keep on running, even when things get tough. The fact the Land Cruiser was a comfortable motorway cruiser that was handy with a trailer on the back was also an attraction – as was its eminently modifiable character.
'I set to work lifting it and fitting the front and rear bumpers fairly quickly,' he explains. 'I get just as much pleasure from working on my 4x4s as I do from driving them.'
The range of vehicles that have served time in Mark's workshop is testament to his spanner-toting enjoyment. He started out with a Hi-Lux, which was used on the lettuce farm where he grew up and continues to live and work. 'That car just kept on going, regardless of what was thrown at it,' he muses. 'It commanded absolute respect.'
When it came to finding his own off-roader, Mark, like so many, set the ball rolling with a Suzuki SJ. He stripped it down and rebuilt it with Samurai axles, a 1.7-litre Isuzu turbo-diesel lump and all the usual accoutrements of an off-road toy.
Despite the high specification, Mark outgrew his cheeky Zook and bought a short wheelbase Nissan Patrol, which he still owns to this day. Like the SJ, it was soon adorned with a three-inch lift, 35-inch tyres, a snorkel and all manner of trick bits – culminating in a trayback conversion and an uprated turbo.
'I realised immediately after buying the Patrol just how effortless it was to drive off-road,' Mark explains. 'I suppose that's the point when my taste for large Japanese 4x4s was formed.'
Not that Mark intended the 4.2-litre turbo-diesel 80-Series to function as an off-road vehicle. Not initially, anyway – but soon after acquiring it he fitted a two-inch lift and 33-inch tyres, just to be on the safe side. He drove the vehicle in this guise around Europe, and was delighted with the set-up.
So delighted, in fact, that he decided to completely change it when he returned – hence the 3.5-inch lift and 35-inch tyres you now see. 'I suppose things just have a habit of progressing,' he explains. 'So your tastes get more extreme as time moves on.'
This development in Mark's tastes hasn't only impacted upon the Toyota's spec sheet. It also led him to take a trip to Morocco and the Sahara with Waypoint Tours – an experience that he rates as one of the best available. The Land Cruiser had to be fitted with a few extra items of kit for this trip – jerry cans, stowage bins and a roof rack. And that, in turn, led to its current guise as an overlander-cum-work-vehicle.
It's this ability to take on so many different roles that most appeals to Mark about the Land Cruiser. He uses the truck day in, day out to access muddy fields while repairing broken farm machinery. It doesn't miss a beat, and is capable of a lot more extreme off-roading besides, which Mark indulges in at weekends with his friends. And then, when he's bored with using it in the UK, it has the ability to saddle up and head to the wilds of Africa for however long is needed.
And when you put it like that, it makes your average new car look pretty dull by comparison. However versatile its manufacturer might try to tell you it is.
LAND CRUISER, SAFARI SNORKEL, LC80, TJM BUMPER, DIY TREE SLIDERS, FROGS ISLAND BUMPER
Share this article