I Shall Overcome
Originally Published: September 2010
Words: Will Crotchley
Pictures: Steve Taylor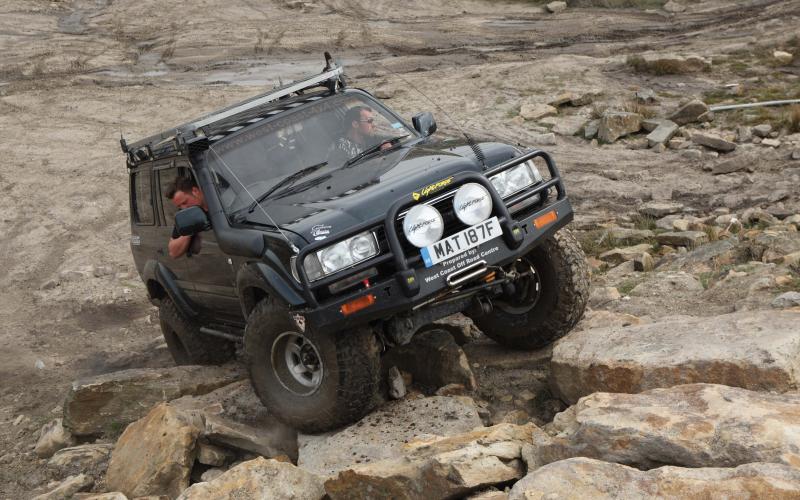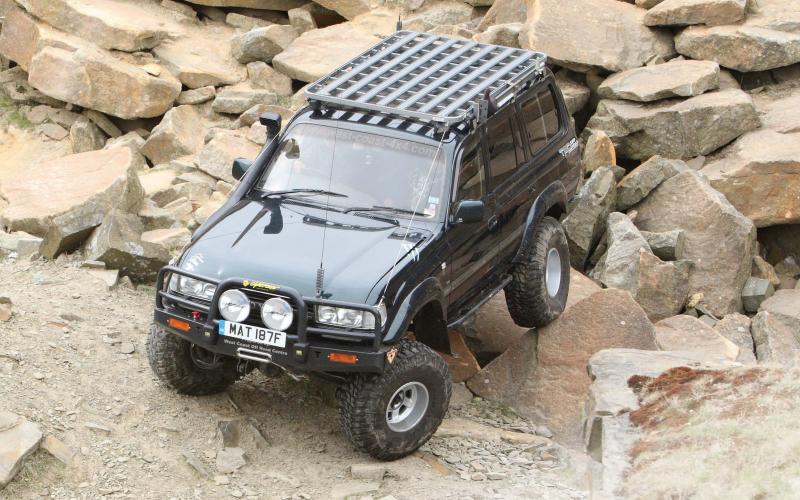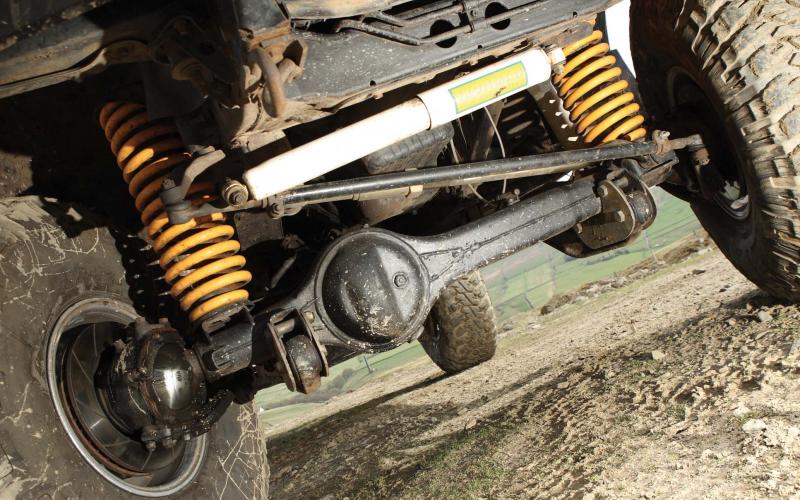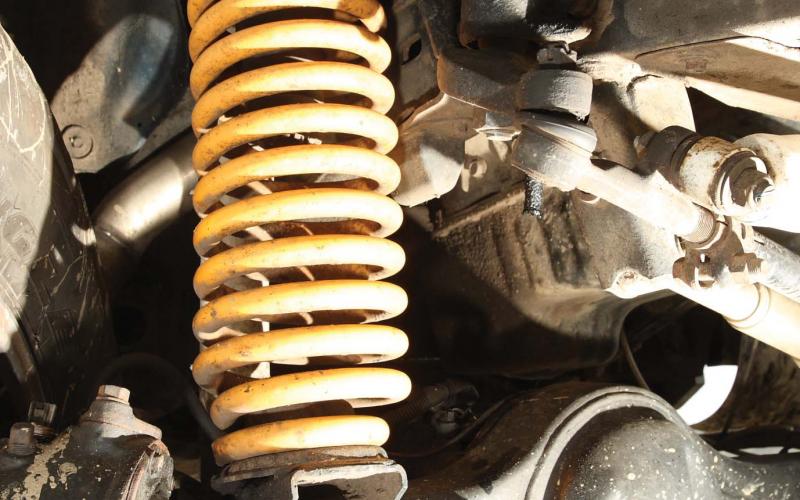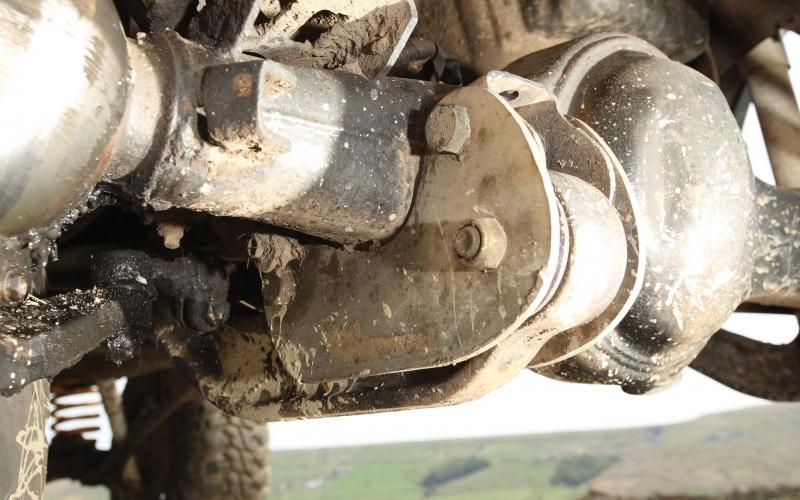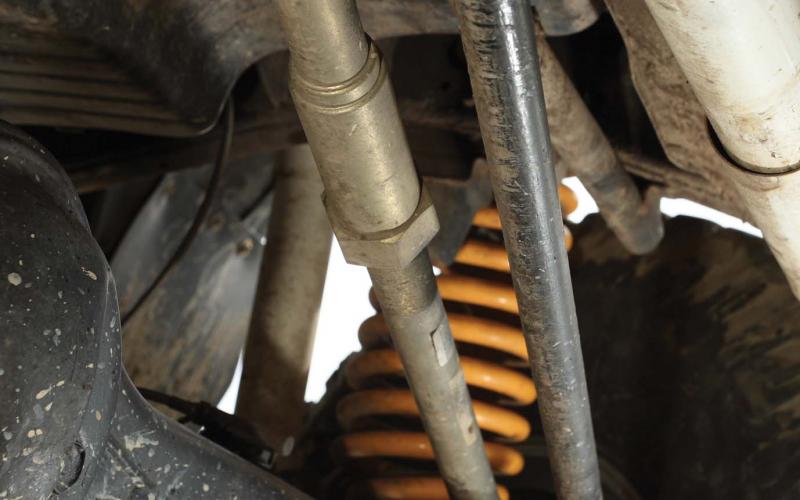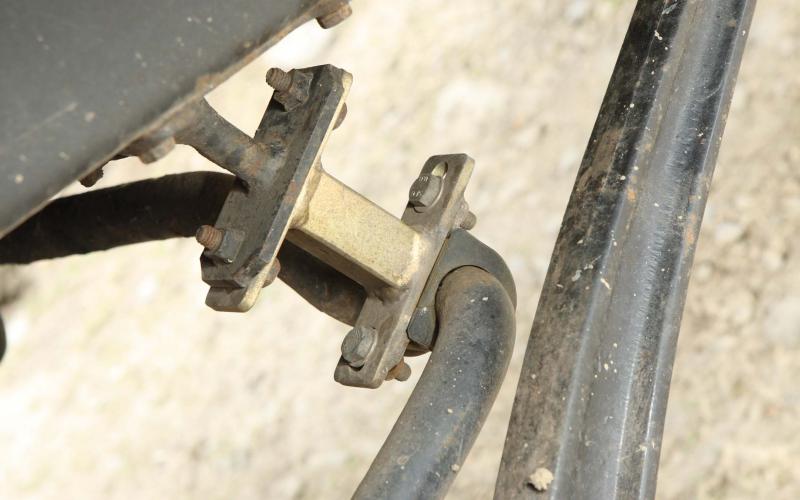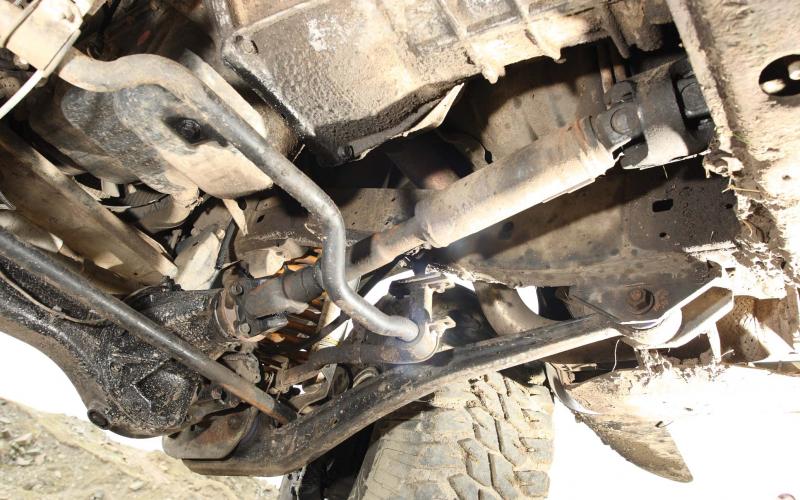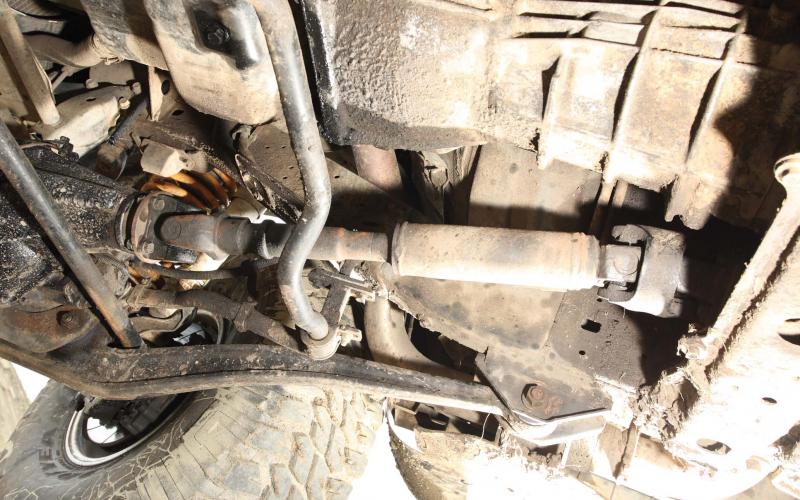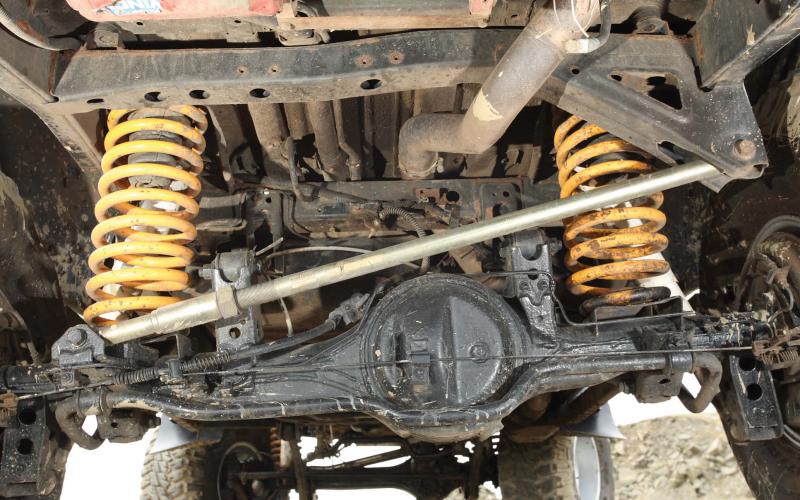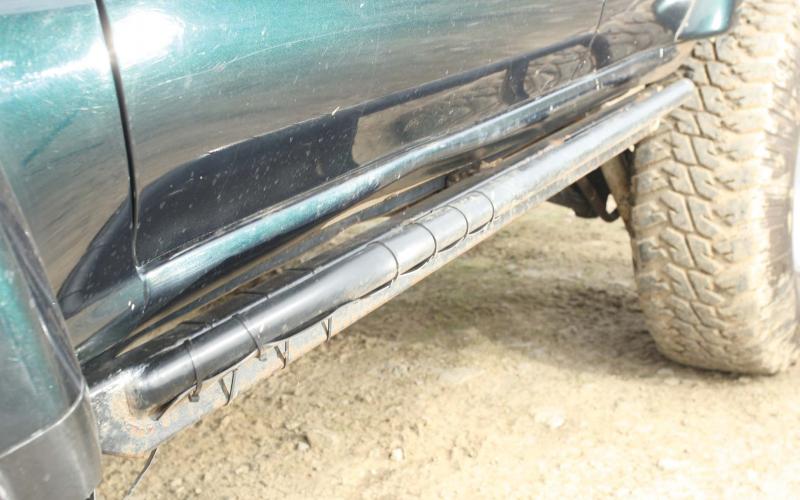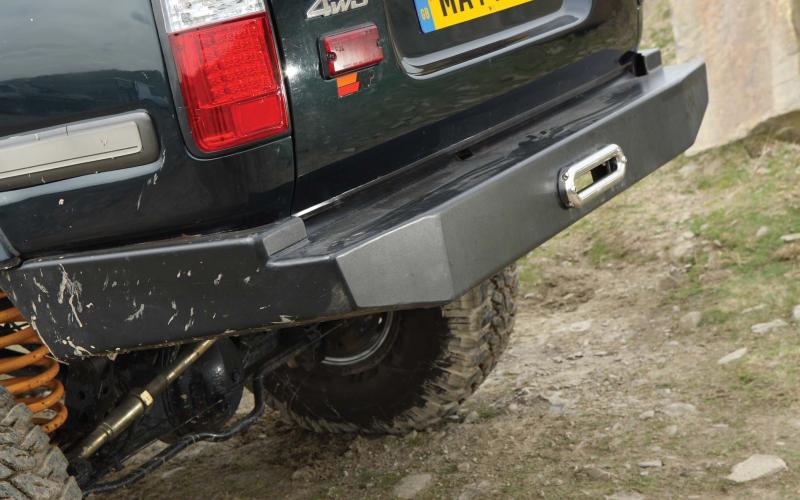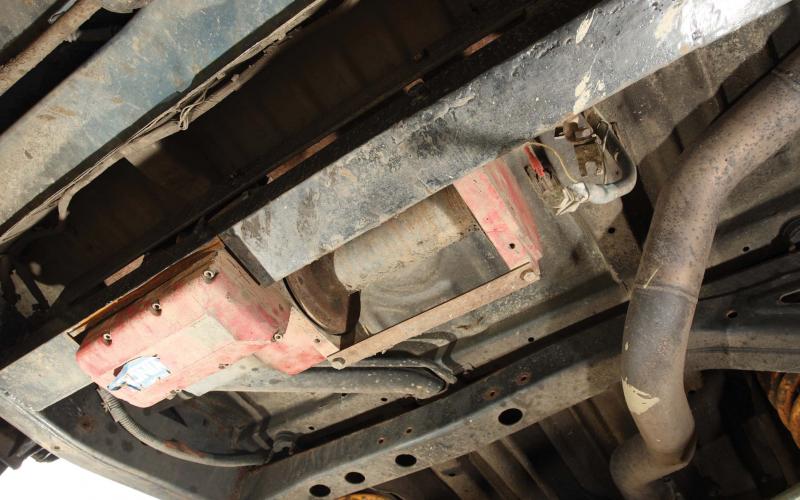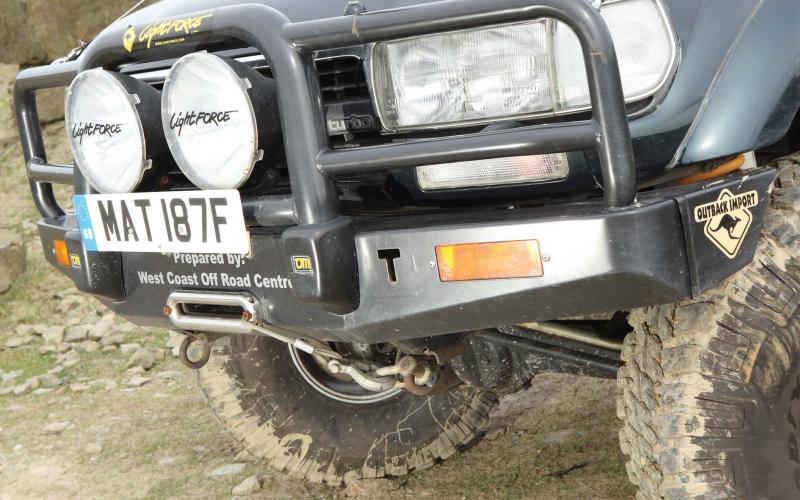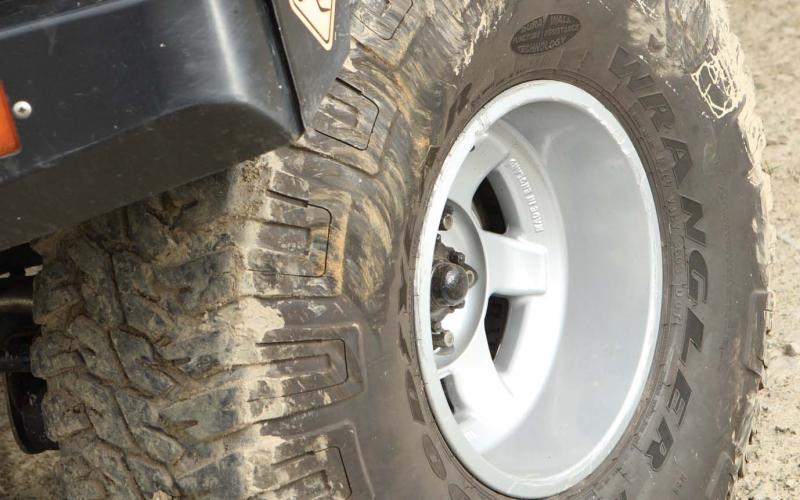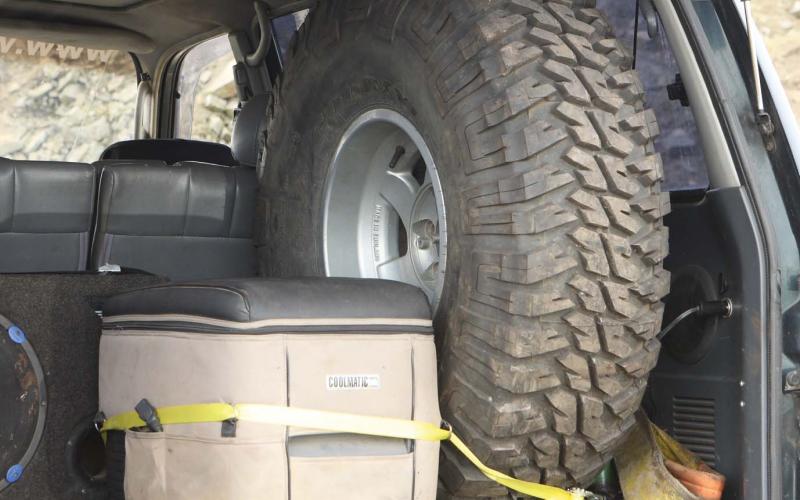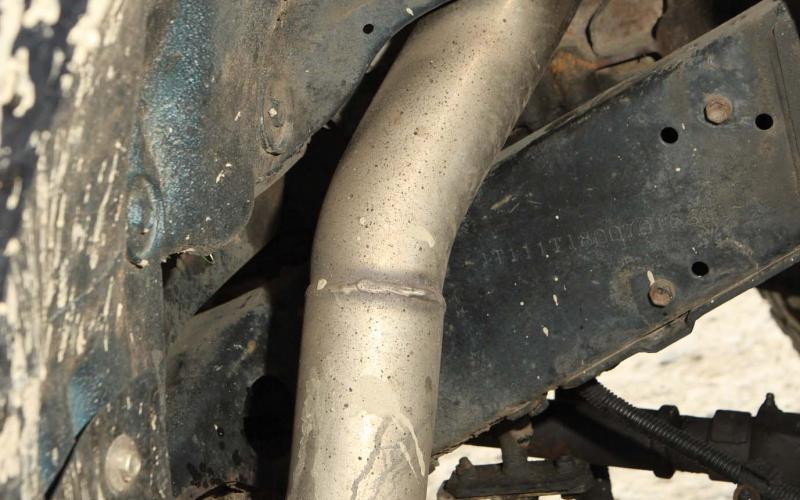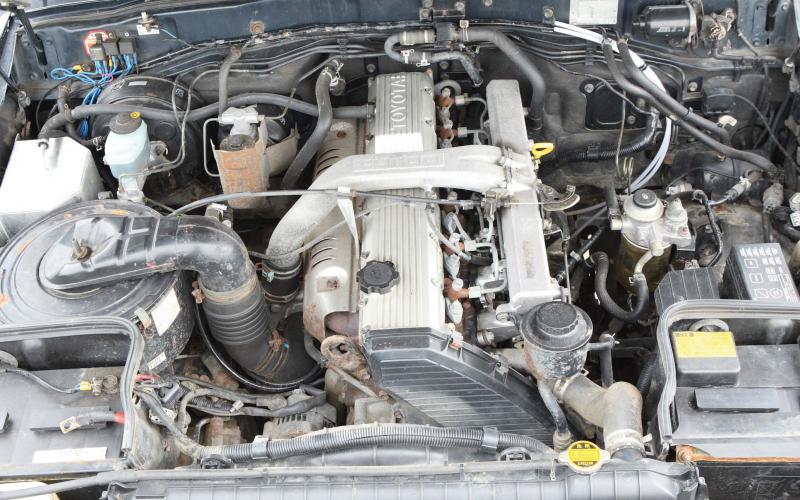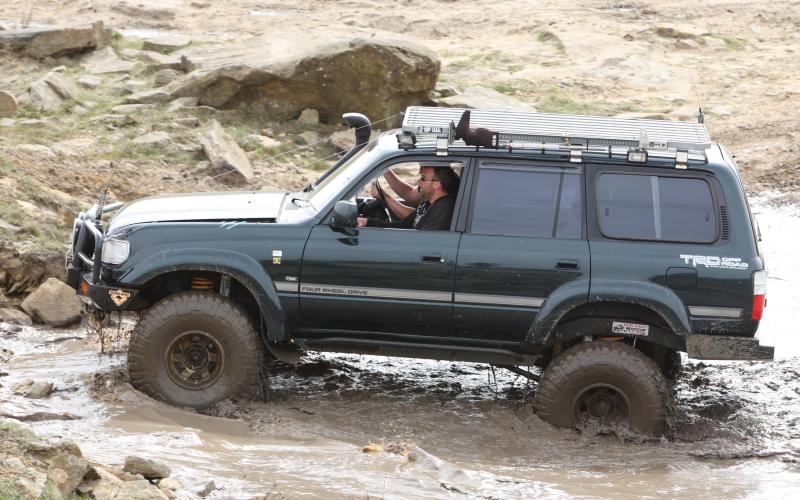 <
>
However old Toyota Land Cruisers get, they just keep on going; round the world, round the clock several times. But Matty Slinger's 80-Series had already been around, so he figured there was only one way to go – up.
Overcoming obstacles is what 4x4 owners love doing, whether it's a gnarly axle-twister, a ford or a climb so steep all you can see is God, who may be getting rather closer if the hillclimb fails. Matty Slinger has been overcoming obstacles all his life. His childhood sounds idyllic, since he's spent his entire life on the family farm in Lancashire. But then, in 1992, tragically his parents made the farm into a tourist attraction. Just imagine having your home and workplace turned into a tourist attraction.
So now Matty, who's still there, has to put up with hordes of fat tourists and sneering children while he goes about the usual farming chores – chasing criminals trying to steal the red diesel, working round the clock in the pouring rain and wondering if they can sew his arm back on once it comes out of the baler, things like that.
Is it any wonder, then, that he's a man with some drive, a man who wants to get off the beaten track, away from the hordes?
But we'll pick up this heart-wrenching tale when young Matty was just a lad, surrounded on the farm by big machinery and 4x4s. The farm ran Toyotas for all the usual reasons, starting with a Hi-Lux but later graduating to the Amazon. You can see how it started. Then the farm became Windmill Animal Farm (windmillanimalfarm.co.uk) – where he, his parents and his brother still work.
Five years ago, Matty tried to break away from life down on the farm and set up an excavation company, a business he could really bury himself in. You can't mess about in quarries in a Nissan Micra, so a short-wheelbase Isuzu Trooper became his property. It was totally standard, but that didn't last long. In fact he hadn't even got it home after buying it before it all changed. His route back took him past West Coast 4x4. Moth. Flame.
A set of BFGs and alloys and a front A-bar later, he managed to get home, but that was just the start. The Trooper was a work tool during the week, off-road rig at the weekends. Lift kit, 33-inch BFGs, ARB rear locker – all to help get the Trooper into what he says were 'sillier and sillier places.'
The downside was the Isuzu had an appetite for front driveshafts. Matty spotted that mates had 80-Series Land Cruisers which were taking much more stick without breaking. Straight-line thinking: so fit 80-Series axles under the Isuzu. Common sense prevailed at the last minute and, instead of buying some of a Land Cruiser, Matty bought a whole one instead.
Naturally, he bought it from West Coast 4x4, in the same way that you buy a bit of dope from a bloke and then he sells you some speed and you keep going back for more. You couldn't say 'and this is the Land Cruiser you see here,' though, because that would be a statement riddled with error. What you see here is what started out as the vehicle he bought second-hand.
In 1995 it rolled off the Toyota production line as a rather lovely 4.2-litre turbo-diesel. It was the manual model, which goes so well with the mighty diesel, and was resplendent in dark green paintwork. By the time Matty found it in 2008 he discovered that, remarkably, 'it ran and drove like the day it came out of the factory.'
Various unpleasantries had happened to it during the intervening 13 years, although the near-200,000 miles on the clock seemed to be one of the minor ones. A two-inch lift kit and some mud tyres were acceptable, but the word 'Cruiser' painted down both flanks was anything but. Acceptable on a chav chariot, but not on one of Toyota's finest. A respray, please.
Compomotive DWF alloys and 33-inch BFGs went on, along with the necessary change to the rear brake calipers so that they fitted with the new 15-inch rims. The Ironman lift kit stayed. On the breathing in and out side, a safari snorkel went on, the fuel pump was tweaked and a full three-inch stainless exhaust was fabricated by Pipe Worx – straight through, no boxes, no expense spared.
Somehow, the cloth interior changed to full grey leather – it's a miracle – and that was that, a sound working Land Cruiser for work and play. Play included a road trip to France and Spain alongside some like-minded hoons, but sadly for Matty the hoons included his main dealer, West Coast Paul. After several thousand miles of sharing the same vehicle, Matty came back with his eyeballs revolving and his credit card doing the same.
Up went the tyre size again, this time to 35x12.50R15 Maxxis Mud-Terrains, with a spacer set making the room for them by providing another inch of lift. A Come-Up winch went on the front and a set of rock sliders kept the sills unsullied.
You'd have to say Matty had got off fairly lightly so far, but of course it couldn't last. After a period of solid, reliable labour from the Toyota, the next phase in its life started, as these things often do, with a phone call out of the blue. It was from his dealer.
He didn't have enough lift, did he? The phone call offered him more lift than the express elevator. What he needed, he was told, and to which he kept nodding, was a full six-inch Ironman kit, which came complete with springs, shocks, castor correction plates, adjustable panhard rods and anti-roll bar, drop links and a key to the executive suite on the top floor.
How big did it look? It made the 35-inch rubber look a bit small under the arches, that's how big. So they had to be replaced, by a set of 37/13.50/15 Maxxis Mudzillas.
These were amazing off-road but, Matty found, a bit worrying on-road. They had to be replaced, for common sense and general use, by 37x12.50R15 Goodyear Wranglers, which settled things down nicely.
All this high rise should have meant the thing handled like a drunken sailor, but it all works and stays sensible in the corners as well as being wicked off-road. The propshafts needed lengthening and the axles stayed standard, apart from the ring and pinions which were replaced with 4.88:1 ratio jobs to compensate for the huge tyres. It all works and, unlike his old Trooper, doesn't seem to break, with the standard factory diff locks front and rear meaning wheelspin is something he can look down upon fondly as something that happens to other people.
The transmission is all standard, and that's a testament to the build quality of the Land Cruiser. The engine, too, on its third navigation of the clock, just keeps on going, even though Matty has upped the ante by extracting yet more horsepower from it. He did this by fitting larger turbo internals along with a K&N filter, all working with the stainless straight-through exhaust and the increased fuel flow. He reckons he's got about 200bhp and that may be about the case. Plenty, but of course he wants more and has plans…
All in all this is testament to what Toyota have produced over the years. This one has been modded, messed up, modded some more and now has to work seriously off-road instead of pottering around aimlessly at the home for distressed Land Cruisers (all donations welcome). But it's also testament to what Matty has achieved – and in realising his ambitions, he's built the rig he always wanted. It's high and mighty – and it overcomes all obstacles.
LAND CRUISER, IRONMAN SUSPENSION, LC80, DOUBLE-CARDON PROPSHAFTS, TJM BUMPER, COME-UP WINCH, GOODYEAR WRANGLER MT/RS, WAECO FRIDGE, K&N AIR FILTER
Share this article