Special K
Originally Published: May 2007
Words: Alan Kidd
Pictures: Steve Taylor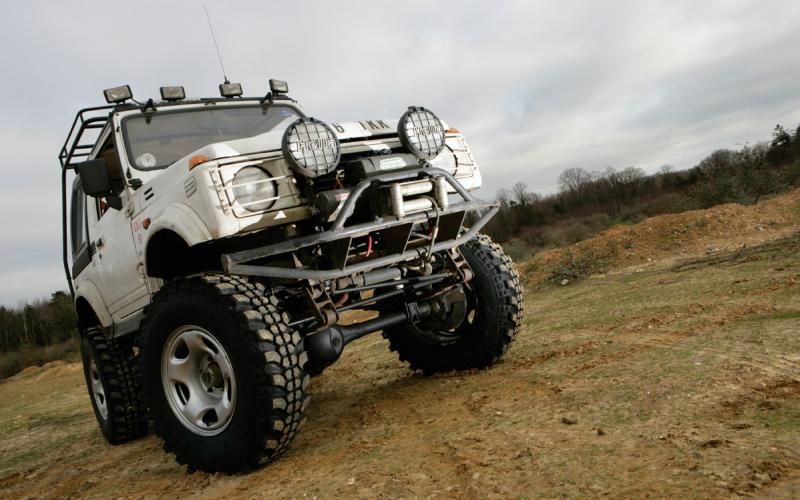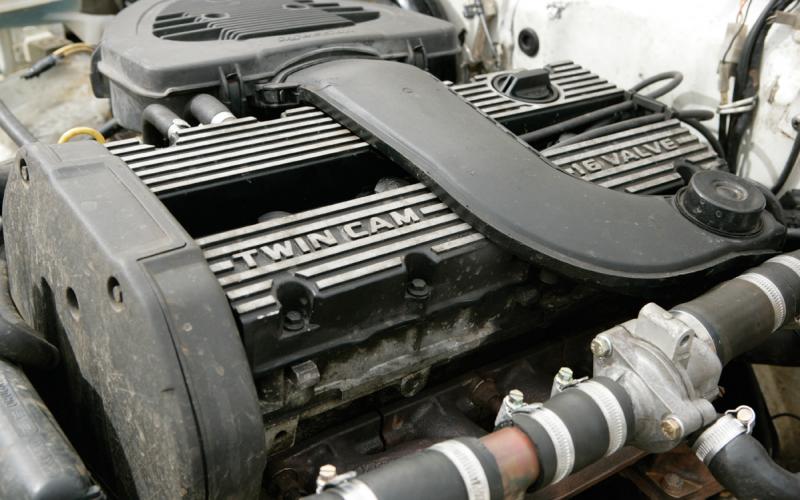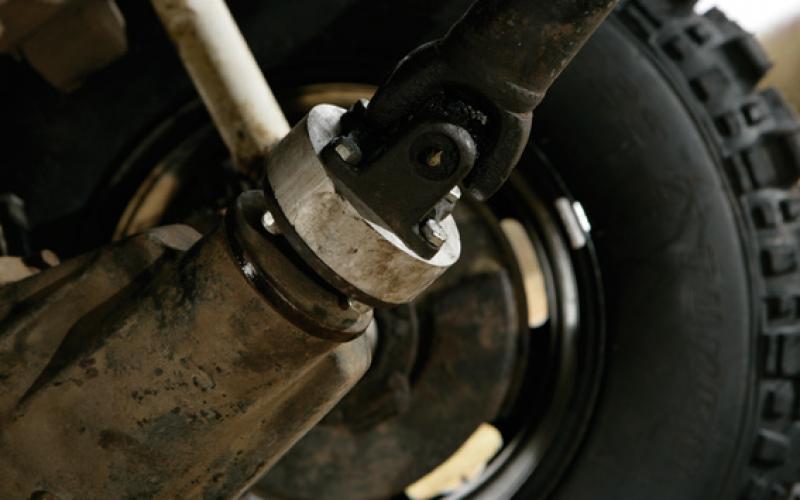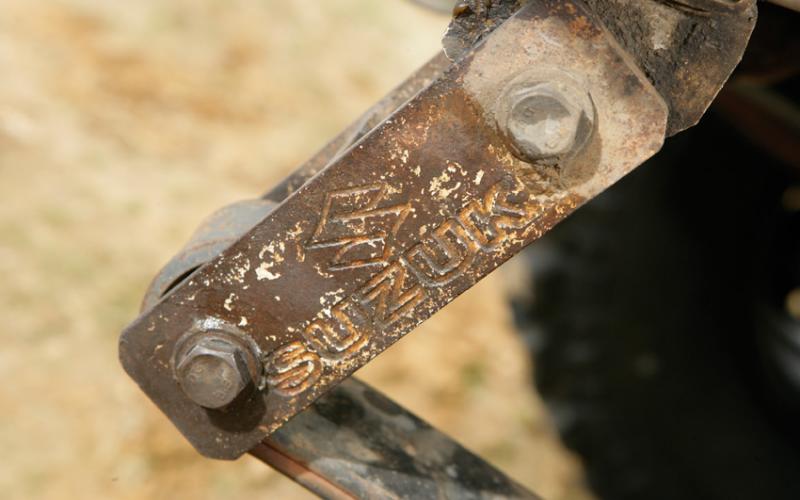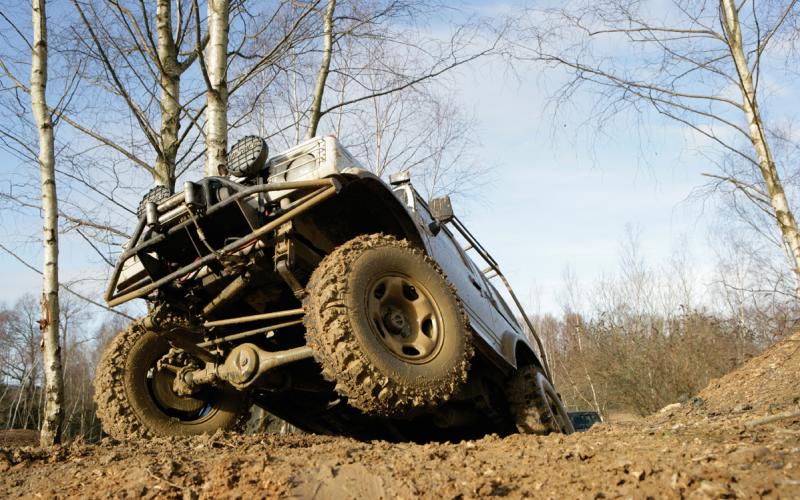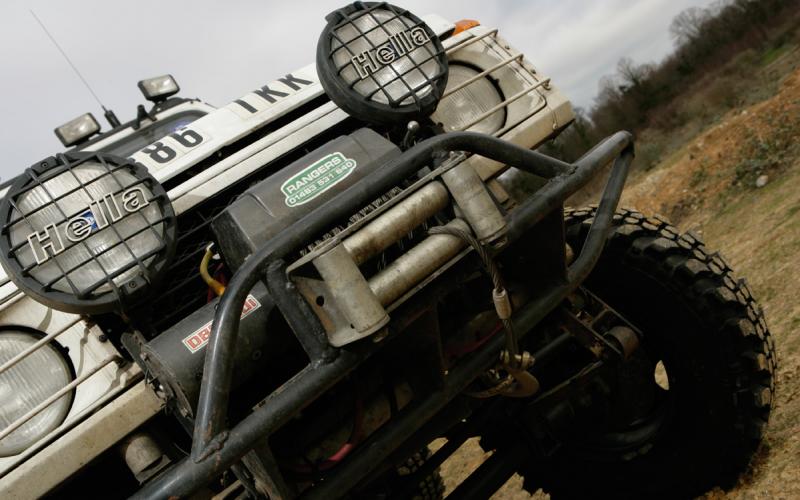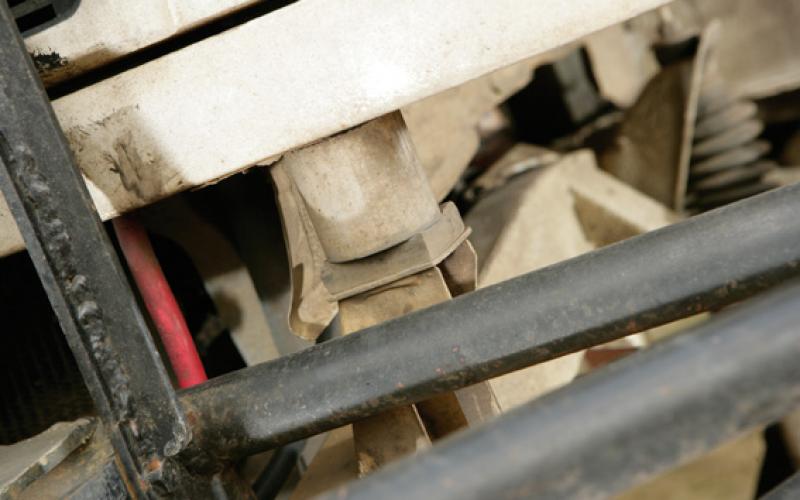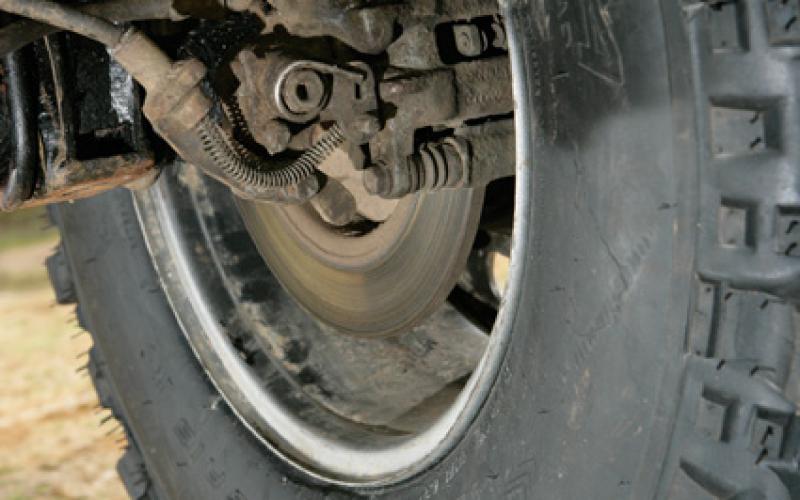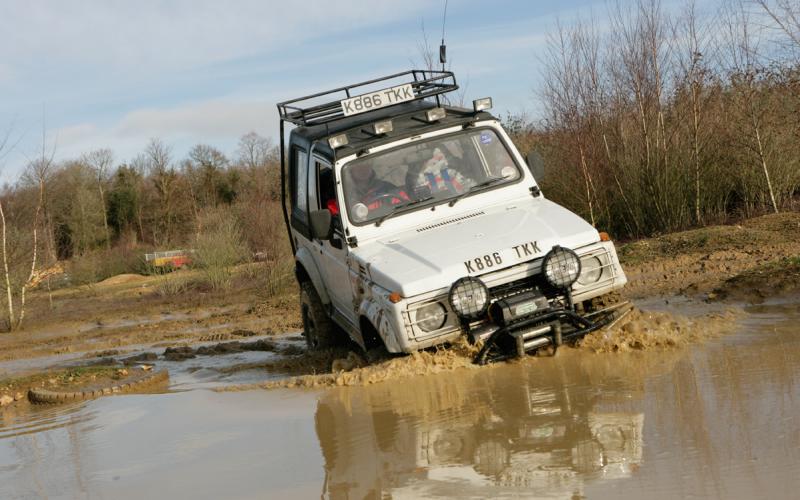 <
>
Andy Woodhouse's Suzuki looks a lot like any other modified Samurai. But beneath its bonnet hides a fascinating secret…
'I thought it looked cool.' That's the honest reason Andy Woodhouse gives for buying a Suzuki Samurai. He'd wanted a 4x4 since he was about 13 – not necessarily to do any off-roading in, but because they're that much funkier than mere cars.
After several years of thinking about it, the dream finally became reality about four years ago when he found a 1993 Samurai which he now says was 'in a dire state of repair.' It had been stored out in the open for a couple of years with the roof off, so a certain amount of love and attention was clearly going to be necessary.
What followed was what Andy describes as 'a kind of restoration.' Classic car fans wouldn't approve, but off-roaders certainly will; he collected together a rag-bag collection of donor parts from various scrapped vehicles around the country and set about working out how to put them all together so they didn't fight.
He was assisted in this by his dad, Peter, who owns 4x4 specialist Rangers of Guildford. But don't let that fool you into thinking that this is a Suzuki reborn with a silver spoon in its mouth, because it was very much a case of Andy doing the work with his dad's guidance, rather than a bit of light spannering before tea.
It took about a year to get the vehicle back on the road, after which it immediately became Andy's daily driver. And that was before all the modifications started happening. 'It's been quite difficult to get things done,' he says. 'Because anything major has to start on a Friday night and be completely roadworthy by eight o'clock on Monday morning.'
Said mods started happening after a friend with another Suzuki had taken him to an AWDC event at Bordon. 'I like this,' thought Andy – and, as he says, 'it went from there.'
And so it continues, because the Suzuki has recently been joined in his stable by a Discovery. A Discovery 2.0 Mpi, if you don't mind – but before you write him off as a lunatic, he points out that he also has a 4.2-litre V8 from a Range Rover LSE waiting to replace the sorry old four-banger.
Thus the Samurai is currently for sale, though Andy's still open to the idea of keeping it. If he gets the right price, the Discovery will replace it as his off-road toy: if not, he'll happily keep hold of it.
In fact, he already knows what he's doing next if the Suzuki does stick around. Well, sort of; it'll be either an SJ410 transfer case or a set of Rock-Crawler gears… though in the long term, he's already thinking about replacing the Suzuki axles with a set of coil-sprung Land Cruiser units.
Not that he's unhappy with his truck at all. 'At the moment it's immensely competitive,' he says – and after the time and effort that's gone into it, it's only right that it should be.
But he's not wrong. This is a seriously impressive off-road machine that does Andy proud with its off-road performance. It's a well conceived project that's been carried through to perfection, and it works just the way it was meant to. Oh, and did we mention…? It looks cool…
Engine
1.4-litre 16-valve Rover K-Series
Single-point injection conversion
Custom mounts and plumbing
Flywheel spacer by Edward Morley
Rover flywheel modded to fit Suzuki ring gear by Guildford Autos
Adapter plate by Leadsheath
Internally-mounted ECU
Standard radiator with Kenlowe fan
This is the vehicle's big secret. The K-Series engine provides an extra 40bhp and the equivalent in torque without being any heavier than the Samurai engine. 'It's much more driveable,' says Andy, 'and it revs, which is what Suzukis are there for.'
The conversion was a very involved process, however. As well as modding the gearbox to get bolts through the edge of the bell-housing where there would normally be studs, it was necessary to move the injector timing sensor 90 degrees and over to the other side of the engine. This in turn meant moving the timing ring to the other side of flywheel – a job that had to be done with absolute accuracy for the system still to work.
So, why choose an engine that was so complicated to install? 'Because it was free! The Vitara engines that are available are very expensive, because people know what they're worth. This came along and it was low mileage, and it was as light as the Suzuki engine. I'm more than happy with it.'
Exhaust
'Rotten front box replaced'
'Down pipe to fit Rover manifold' sourced by Adrian Olsen at Thomas Day Motors in Fleet
Transmission
5-speed manual
Standard transfer case
Standard propshafts
Andy has few future plans for the vehicle. But one of them is very definite; if he keeps it, he'll be changing the Samurai transfer case for either an SJ410 unit or a set of Rob Storr's lower-ratio Rock-Crawler gears. The lower-ratio diffs do help counteract the taller tyres a little on the road, but not enough: Andy reports that the vehicle is quite hard to drive in high box.
Suspension
Rubbers Suzuki spring-over conversion
Rubbers Suzuki prop spacers
+2" Pro-Comp springs
Pro-Comp ES1000 shocks
+1" custom shackles with Suzuki logos machined into them
Wheels & Tyres
16" Grand Vitara rims
235/85R16 Insa Turbo Special Tracks
35mm spacers
The Insa tyres are basically a Simex copy. Their size gives them a nominal rolling diameter of 32" – though with the amount of tread on them, chances are it's actually slightly more than that.
Axles
Standard cases and halfshafts
SJ413 diffs
Andy's rationale for keeping the standard axles is simple. 'I don't think they need to be any stronger, even with the bigger tyres. So long as you don't have one wheel spinning madly in the air, and then it drops down and bites all of a sudden, you'll be okay.'
The SJ413 diffs, which have a slightly lower ratio than the original Samurai units, were 'purely an accident. I needed to get another pair of diffs, and I didn't realise they were lower ratio until I bought them!'
Body
2" custom body lift
Extended transfer and gearbox levers
Home-made roof rack with CB aerial
Home-made custom towbar
The body lift was made by 'Mr Smithy,' someone who works for Andy's dad. 'I don't know his proper name; I've always known him as that!' Standard Samurai wheelarch flares just about cover the big tyres, while a home-made roof rack is actually intended for carrying canoes – though it definitely adds a certain outback look to the vehicle.
Steering
Rob Storr OTT steering conversion
'It actually really improves the steering,' says Andy of the over-the-top steering kit. 'It was all a bit floppy before, but now it's spot-on.'
Brakes
Standard front discs
Rhino Ray rear disc conversion
820 calipers
Suzuki discs
Extended flexi hoses from Llama 4x4
Protection
Front winch bumper in 3mm tube
The winch bumper is a particularly unusual item, as only three were ever made. Fashioned from 3mm gas tube and bolted on to the chassis, it was sourced on eBay. 'I think it was made by a guy up north. He made three of them that were identical – there are another two in the country somewhere!'
Elsewhere, there's no underbody protection. 'I don't think there's any need to. As so many people say, the best protection is a sensible head. There's no better protection than looking at something and deciding against it because you know you'll damage something.
Recovery
Britpart DB9500i winch
Steel cable
Twin Hella batteries on split-charge
Lighting
Four roof-mounted spotlights
Two bumper-mounted Hella spotlights
Sidelights moved to main light units
Indicators moved to wing tops
Two roof-mounted reversing/work lights
Despite the huge lamps in front of the grille, as well as the Britpart winch, Andy hasn't had any problem with airflow, reporting that the engine has never overheated at all.
Inside
Vitara steering wheel
Rover 214 SE half-leather front seats on custom mounts
Four-point harnesses
CB radio mounted in place of ash tray
Dash-mounted rev counter and inclinometer
Much of the vehicle's contents were donated for free, including the rev counter, four-point harnesses and half-leather seats. The latter are protected by a set of Animal covers which cost £10.
SAMURAI, DIY BODY LIFT, INSA TURBO SPECIAL TRACKS, ROB STORR HI-STEER, PRO-COMP ES1000 SHOCKS, ROVER K-SERIES ENGINE, OFF ROAD ARMOURY SUSPENSION, BRITPART DB9500
Share this article