Realised Potential
Originally Published: August 2007
Words: Tim Gibson
Pictures: Steve Taylor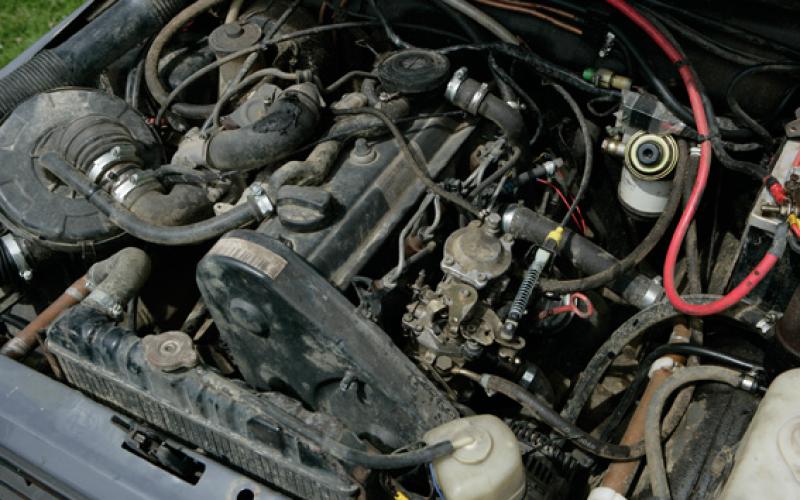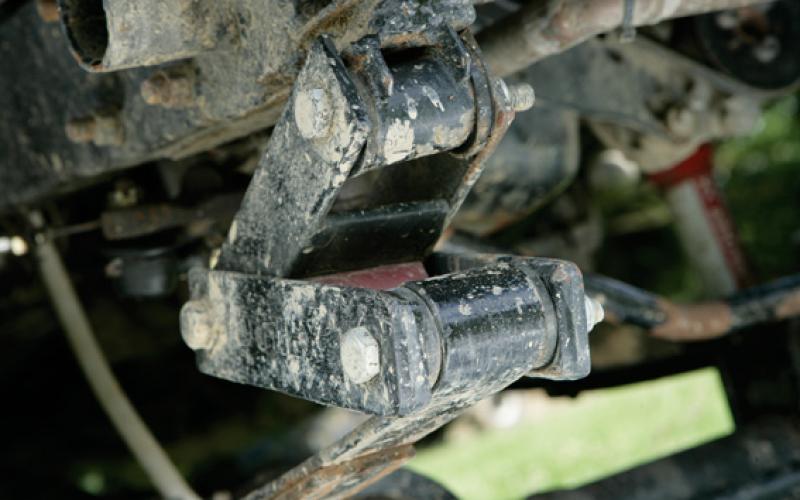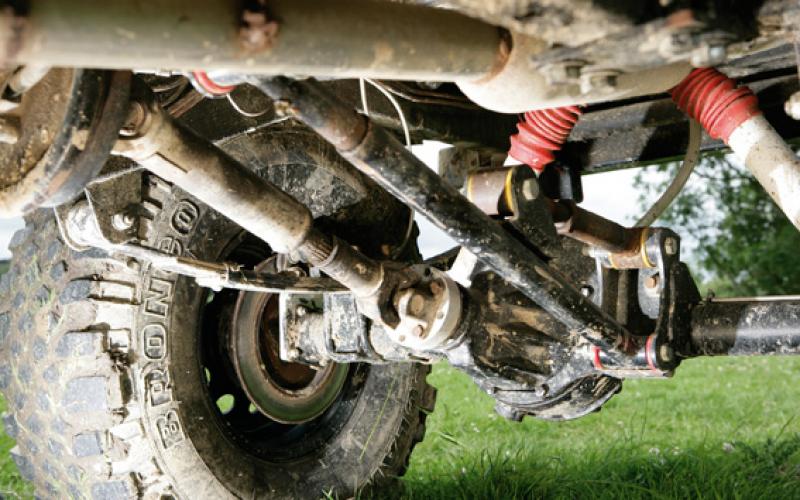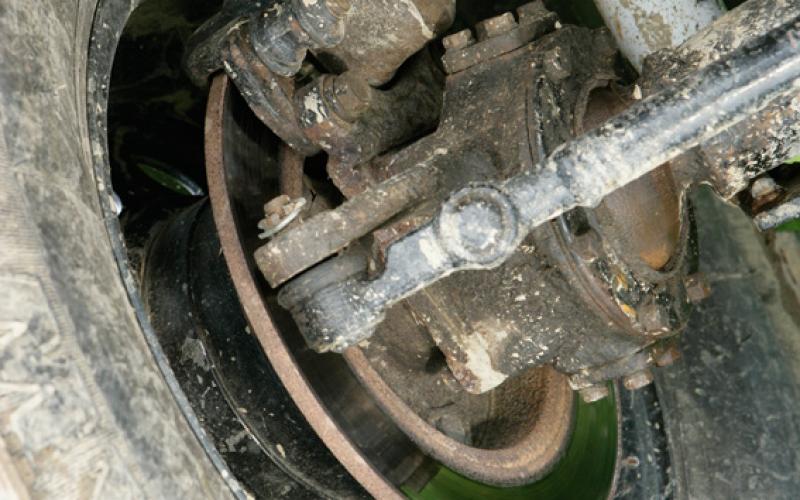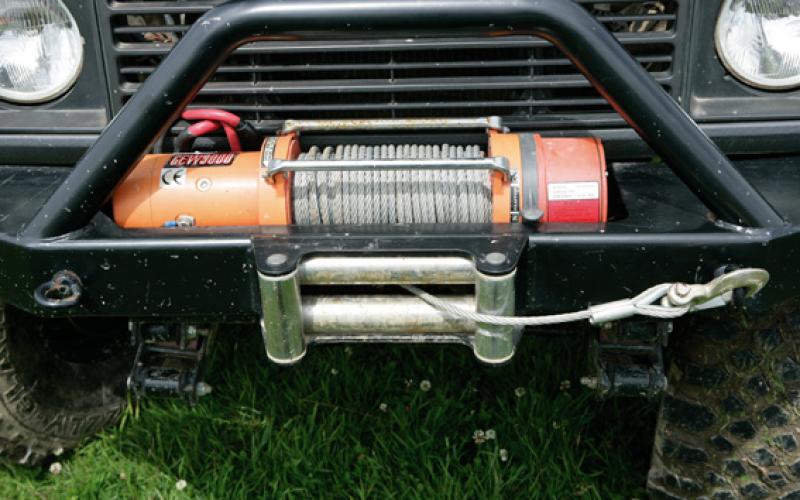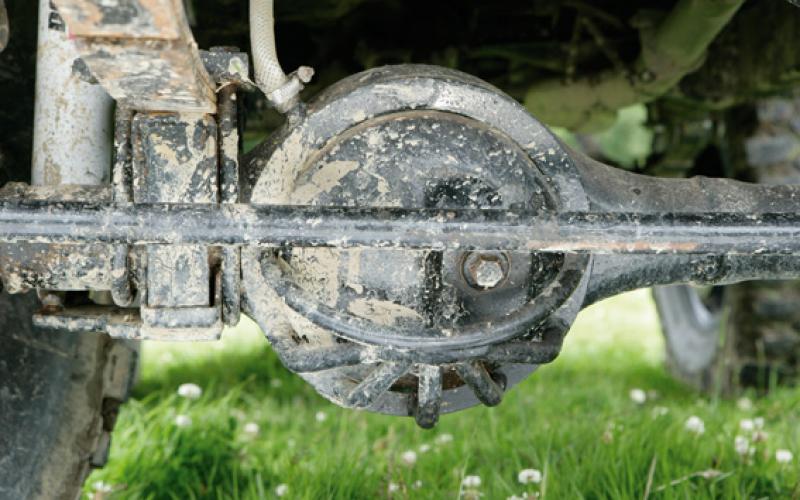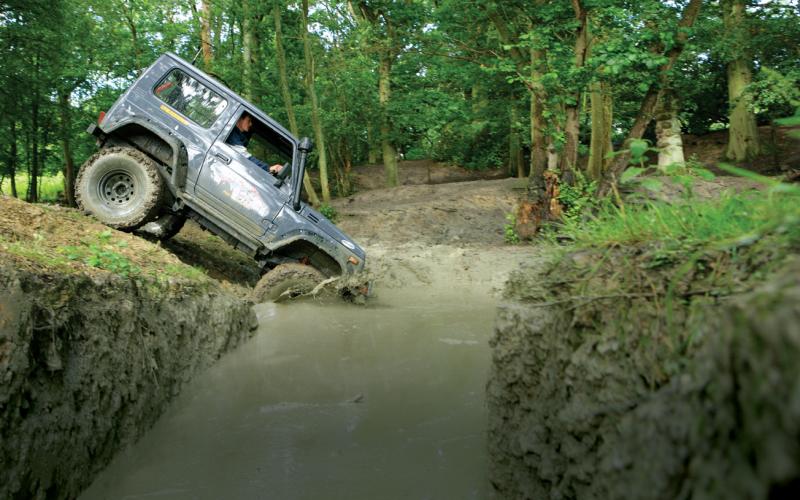 <
>
It might sound like a dodgy school motto, but the title is a true reflection of what Mark MacMillan has achieved with his Suzuki SJ project. He bought it as a box of bits: but several man hours later, and it's a 4x4 to be reckoned with…
When you have your own personal off-road site to play on, it would be churlish not to own a selection of 4x4 vehicles. Mark MacMillan has accepted this axiom, and he is the proud owner of three different mud-plugging heroes. Alongside his recently purchased Tomcat, Mark has a particular soft spot for the Suzuki SJ you see in the pictures.That's because the Suzuki has been the archetypal labour of love for Mark. Since buying the truck as a running project, he and his friends have invested a heap of effort into turning someone else's dream into a reality. 'The vehicle needed a lot more work than I expected,' Mark reports, 'and there have been times when I've wondered if it warranted the man hours. Now it's up and running, though, I can't have any complaints.'
Complaining about a 4x4 with the assets of this particular SJ would indeed be unseemly. The Suzuki's original 1.3-litre petrol engine has been replaced with a 1.9-litre Volkswagen turbo-diesel lump. Mark doesn't have the figures to hand, but you can be assured that the change of power plant leads to a hefty increase in maximum bhp and torque. And on a vehicle as diminutive as the Suzuki, the result is a truck that fully deserves its reputation as the original giant killer.
Diesel conversions are by no means uncommon among the Suzuki fraternity, but use of a 1.9-litre Tdi unit is slightly unusual – especially on the UK side of the Atlantic. Somewhat surprisingly, given their love of all things uneconomical and free-revving, American enthusiasts have long been persuaded of the merits of the VW conversion kit. It was pioneered by Rocky Road, and is designed to be used in conjunction with parts that come from distinctively American motor cars.
'The instructions told me to use components from vehicles that simply aren't available in Britain,' Mark remarks. 'I ended up calling Rocky Road for advice, but they didn't really know what to say.'
The solution to this knotty dilemma came from Mark's friend Dez, who works as a car mechanic and is himself a keen off-road enthusiast. Dez used some of his contacts in the trade to fabricate the necessary components – including the clutch, which is an amalgam of several other clutch systems – before fitting them to the Suzuki. When the car returned to Mark from Dez's workshop, it was a running vehicle, with only the electrics and other minor features in need of completion. Mark, who is a plumber by profession, dutifully set to work on the remaining tasks, and soon had an SJ of which anyone would be proud. The vehicle takes all the attributes associated with the standard SJ413 – low weight, short overhangs, nimbleness – and enhances them. The diesel conversion provides the kind of control that is inevitably lacking from a petrol-powered truck. And the other modifications, including a spring-over axle conversion and lifted leaf springs, give mud-bashing ability in abundance.
'I can't fault the vehicle in any way,' says Mark. 'It does everything I thought it would do: it's a tribute to the original owner, who had the vision in the first place.' That owner must be kicking himself that he never had time to see the project through. But Mark's effort, with a little help from his friends, is what has turned the vehicle from an abstract concept into a concrete entity. Few would begrudge him the chance to enjoy the fruits of his labours. Enjoy those fruits Mark invariably does, both on his own site and on others that are local to his Sussex home. He's a regular at fun days, and the SJ has garnered quite a following among his fellow enthusiasts.
That's not because it has any particularly flashy cosmetic elements to make it stand out from the crowd. On the contrary, the Suzuki epitomises the understated competence associated with the Volkswagen from which its engine came. And herein lies its appeal: to see this truck in action is to watch a thing of beauty. It clambers over obstacles with uncommon grace, trickles down slopes with the steadiness of a tortoise and winks in the sunlight with the pertness of a Baywatch star. It doesn't do to eulogise too much, but this SJ really plays on the marque's inherent ability to steal your heart.
All of which vindicates Mark's willingness to take the project on. He knew it was an ambitious build when he bought the SJ, but hadn't quite appreciated the level of effort required to see it through. He must be feeling pretty smug now, though, as he potters about his private off-road track. Not many people are afforded the luxury of their own 4x4 playground – and even fewer have such an impressive vehicle in which to enjoy it.
Basic Spec
Suzuki SJ413 donor car
1.9-litre VW Tdi engine
Standard SJ transmission
Spring-over axle
2" suspension lift
Front winch
Rock sliders
Bronco 33x12.50R15 Grizzly Claws
Sports interior
Engine
1.9-litre Volkswagen turbo-diesel
Rocky Road (www.rocky-road.com) conversion kit
Engine rotated 90-degrees for mounting in SJ – ensures snug fit
Rocky Road custom flywheel
Recommended clutch not available in UK – one-off custom clutch fabricated for project
Rocky Road conversion plate to mount Suzuki gearbox on VW engine
Standard SJ propshafts
Suzuki transfer case
'I just couldn't crack the clutch problem,' explains Mark. 'Dez was confident he had the contacts to solve it, so I was happy to hand over to him on that score. He did a brilliant job.'
Cooling
Mark is plumber – so pipe work was easy
28mm copper plumbing pipe used throughout
Kenlowe fan
Original Suzuki radiator
'Turbo diesels don't seem to run as hot as petrol cars, so the SJ radiator is more than up to the job,' says Mark.
Suspension
+2" Pro Comp leaf springs
German-built Doetsch Tech long travel shock absorbers
Custom-built rear axle brace – prevents axle from twisting under pressure
D-Flex shackles at front – sourced from eBay
D-Flex shackles recently removed from rear
'Although the shackles give loads of articulation, there isn't really any weight on the wheel. It makes things pretty unstable on side slopes,' Mark admits.
On the up
Rubbers Suzuki (www.rubbers- suzuki.co.uk) spring-over axle conversion. It inverts relation of spring to axle to increase ride height and provides a reported 5.5" of lift
Spacers on propshafts
2ft braided brake hoses, made to order by local hydraulics shop, to account for lift/increased articulation
35mm wheel spacers – if you go higher, you should go wider
Inner wheel arches cut out for 33" tyres
Brand new Suzuki fuel tank mounted in boot to increase ground clearance
Exhaust
Dez fabricated one-off exhaust
Straight-through stainless steel exhaust
Cherry bomb at end
Inside
Cobra sports seats
Centre cubby box/armrest
Ammo box
Re-trimmed headliner
CD/radio with built-in speakers
Fire extinguisher
Switches for diesel-specific electrics (e.g. glow plugs)
Bits and pieces
9,000lb winch, on LA Supertrux front winch bumper
Rocky Road diff guards
Scuttle panel routed snorkel
Homemade steel bumper at rear, with integral recovery points
Rear-mounted Hi-lift jack
Detroit lockers front and rear
Land Rover rear lights
Homemade rock sliders
Rocky Road rear disc brake conversion
SJ, PRO-COMP SPRINGS, D-FLEX SHACKLES, VW DIESEL CONVERSION, KENLOWE FAN, DOETSCH TECH SHOCKS, LA SUPERTUX BUMPER, DETROIT LOCKERS
Share this article