Pull The Other One
Originally Published: January 2009
Words: Mark Williams
Pictures: Steve Taylor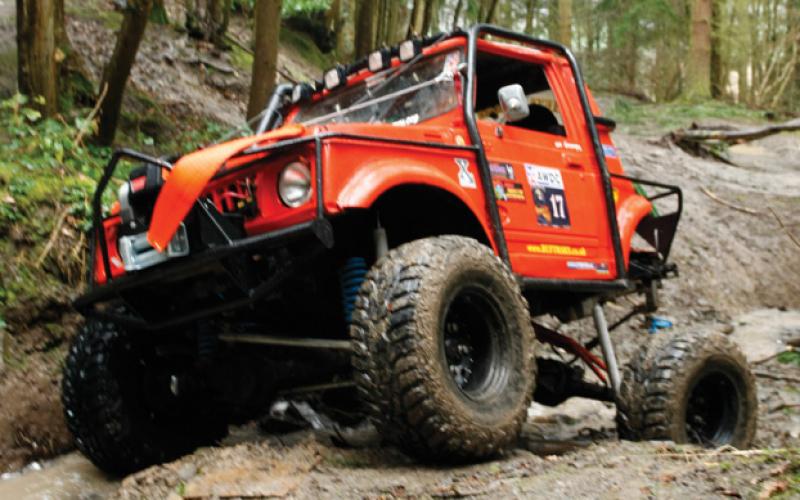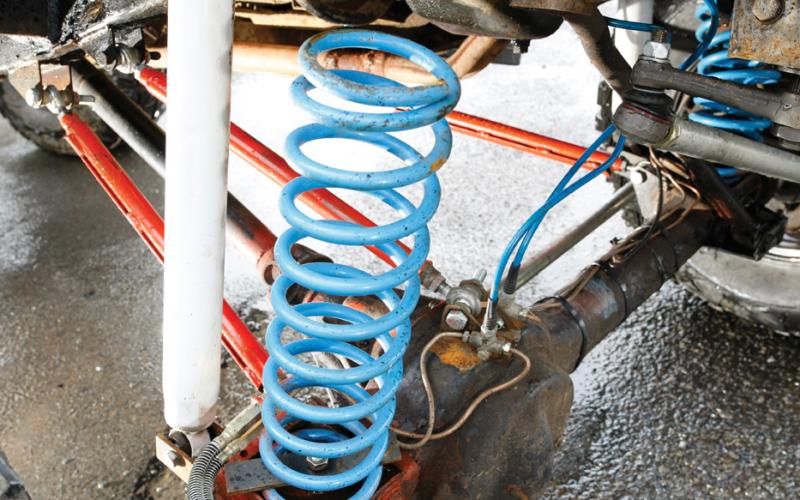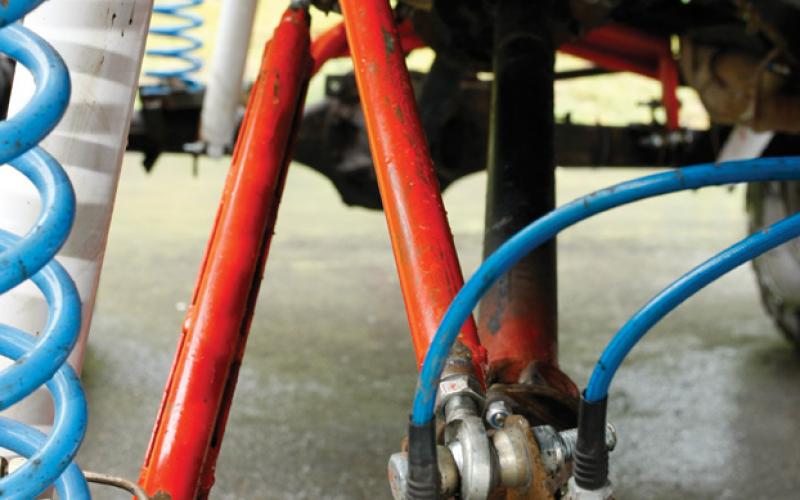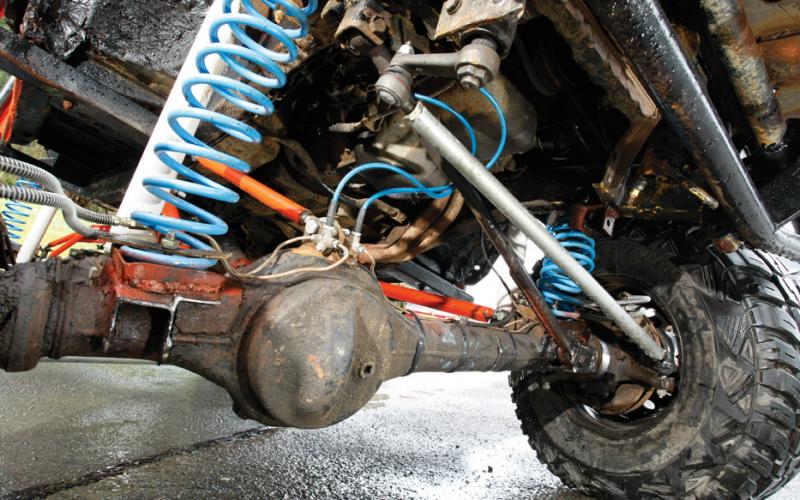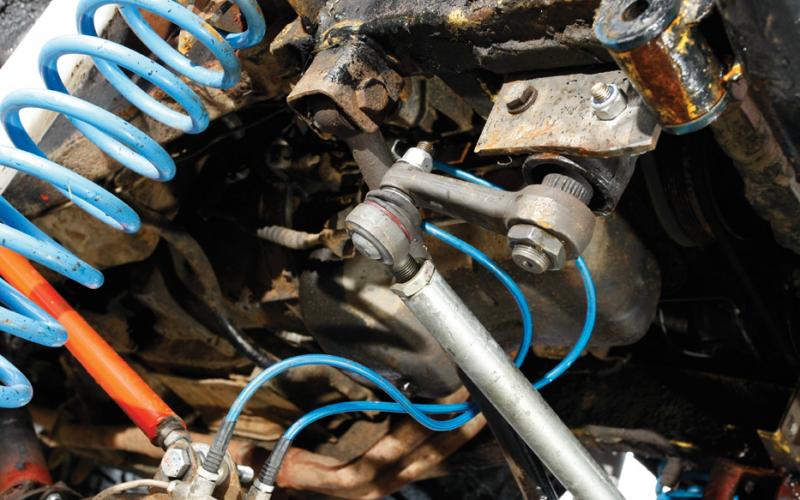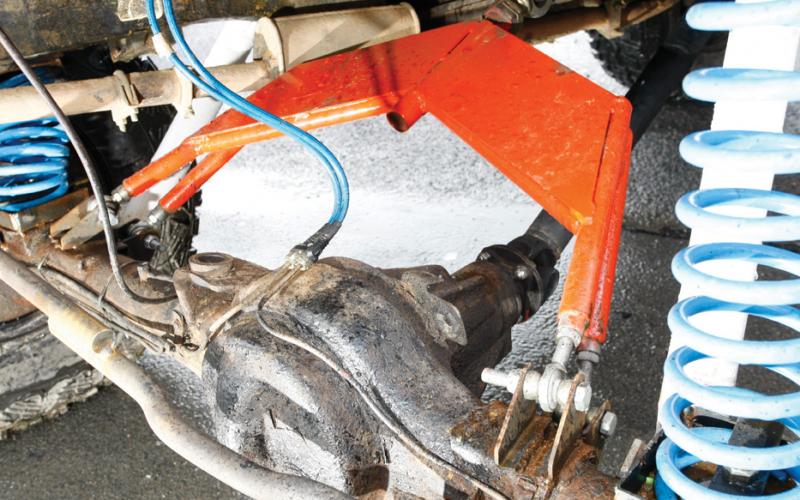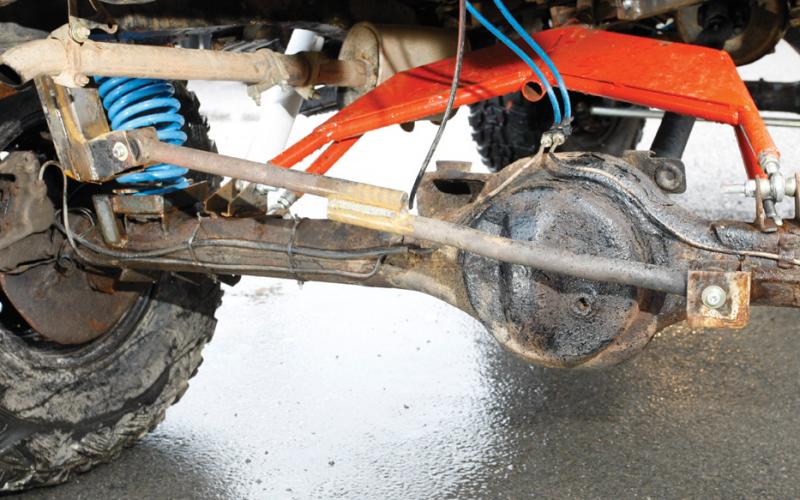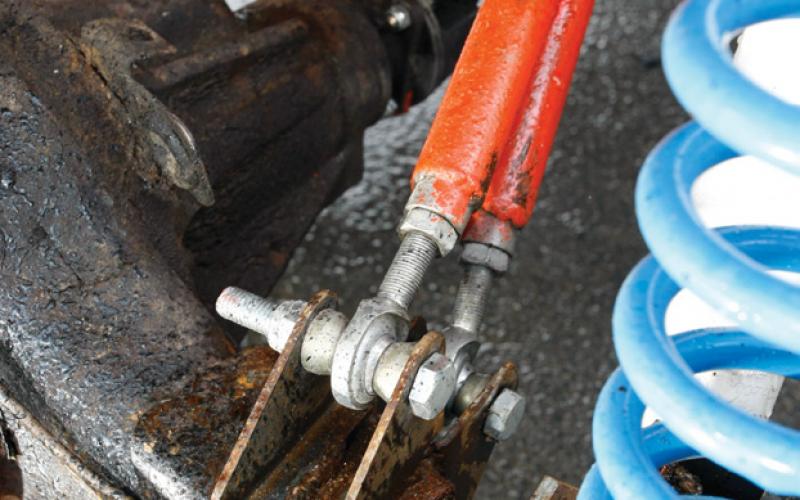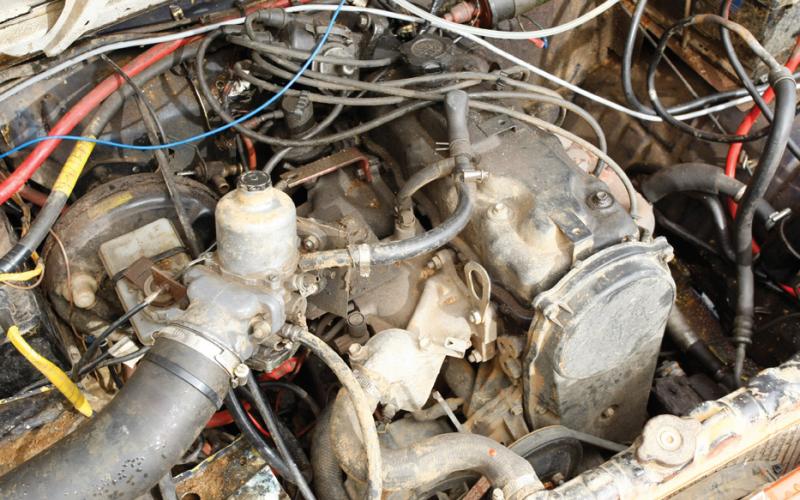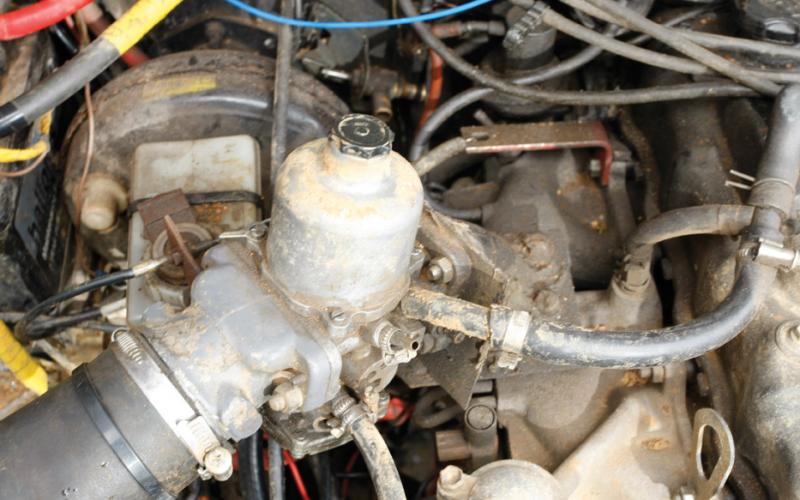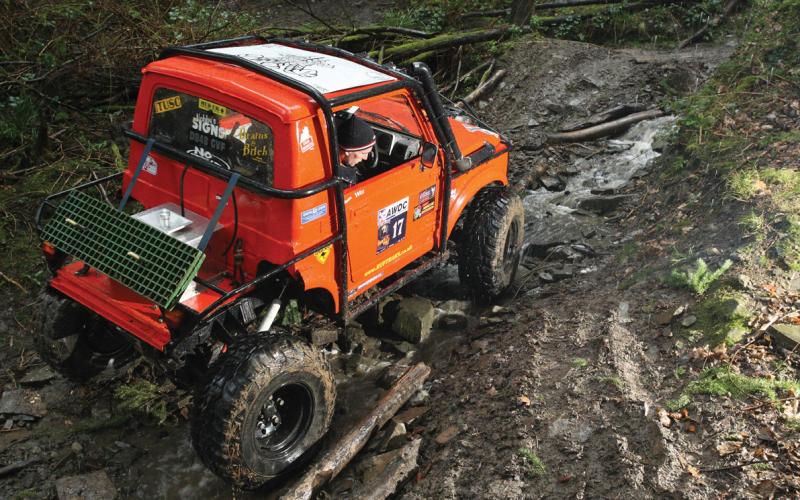 <
>
Wesley Benyon went along to his first winch challenge without even having a winch. Since then, he's learned a lot – and his vastly modified coil-sprung Suzuki provides all the evidence you could ever need that he's one to watch.
Surely Wesley Benyon is a bit too young to have succumbed to the whine of transfer boxes and the whirr of the winch?
He's just 22 years old. He should surely be rorting along Merthyr Tydfil's mean streets with 200 watts of dance music blaring from a maxed Peugeot 206, engine labouring under the strain placed on the alternator by his ICE. He can probably blame his dad.
That will be Steve 'Grumpy' Benyon, former mechanic, who drove a Series II Land Rover and then bought another for spares only to discover its chassis was just far too good to go to the great scrapyard in the sky. For some unexplained reason, he let Wesley have it, and so began a rebuild so successful that the reborn Landy became his dad's regular ride to work.
Wesley – Wez, to his mates – was only 14 at the time, so presumably had mastered Meccano by the time he was two. Some of the less charitable old farts in competitive off-roading would probably mark him down as precocious, but after spending an hour on the phone with Wez I can assure them that here is a very talented engineer who will, I confidently predict, be tapping on their tailpipes within the year.
Sometime into his teens, Wez was faced with that fork in the road where you choose the tarmac or the mud. He chose the route to motorcycle trialling, and got quite competitive before a back injury cut his muddy forays short. Not for long, though: 'A couple of the boys started off-roading and I joined in,' says Wez. 'I had a Suzuki SJ410 which started life as a £50 scrapper, and slowly improved it. I entered RTV trials, and then saw an advert for an AWDC Winch Challenge event. I entered it… without having a winch.'
En route to the event, Wez confesses that he had a sudden moment of self-doubt. 'I thought: "What am I doing entering this event on leaf springs and without a winch?" But I carried on. I didn't finish last, so I decided to build a winch challenge truck.'
It was a pretty bold challenge in itself. Wez had the basic building blocks; the Suzuki, a pair of Range Rover axles, a 1600 Vitara engine and a lot of enthusiasm. Out came the angle grinder…
With the back of the Suzuki removed and replaced with a trayback, work began on making the Rangey axles fit and extend the wheelbase to 90 inches: 'They have similar diff ratios to the Suzuki, so I guessed they'd be okay,' says Wez. He used two rear propshafts, suitably shortened, retained the Range Rover discs and has added a system of fiddle brakes.
The original Range Rover was well known for having more articulation than most, so it's no surprise that they were Wez's companion on a quest for this particular Holy Grail of serious off-roading. Starting with the front axle, he located it using four trailing arms and a panhard rod, though since we took the pictures on these pages this set-up has been changed. 'I got plenty of articulation,' he says. 'But with the panhard rod, the system was working in an arc, pushing the axle from side to side.' It won't surprise you to learn that the change he made involved removing the panhard rod, and the vehicle now sports a three-link system – though this too is still in the development process.
The axle rides on three-inch Suzuki Jimny springs, which dislocate at the top. These are paired up with 14-inch Rough Country shocks from Llama 4x4; he wanted Fox, he says, but a budget is a budget.
It's at the back, though, that you'll find the really clever stuff. Here, Wez built his own single-link system attaching a home-made A-frame. 'I found the idea on the internet,' he says. 'But since the pictures were shot, I've found it doesn't work in that simple form. So I have added two long trailing arms to stabilise the A-frame.'
Once again, trial and error finds the way. Not that Wez is unfamiliar with the basic building blocks of good engineering. The A-frame design, for example, is particularly neat. And so it should be, because it took Wez four days to design it on paper. Comprised of triangles, the engineer's Nirvana of strong shapes, it has a bracing plate fitted to the top to avoid creating a mud trap. The panhard rod you see, meanwhile, was rather crudely but effectively shortened by welding the cut rod along its length. It's not pretty, but it's very strong.
Like the front axle, the rear dislocates from Wez's home-made, triangular dislocation cones. Unlike the fronts, which dislocate at the top, the rear springs are joined to the chassis, and the cones are fitted to the axle: 'There's logic in this. At the Ras-y-Dafftodil, one of the guys from Cheviot 4x4 was having trouble with sticks getting jammed under the car and dislodging the springs.
'To fit the cones to the axle, I just welded them to the spring cups. It seems to work very well.' Wez reckons he's got about a foot of extra height and as much as five feet of articulation across the axles, which ought to be enough to be going on with.
Up top, the roll cage bears some examination. It's a really simple design with two external bars running the length of the car, braced across the trayback and over the roof and welded to the chassis outriggers. Obviously, the section between the bracing hoops is cut out to let the doors open and close, so it doesn't quite mimic the design of a full spaceframe, but it would take a true monster of a stack to move it in any direction.
With all these modifications going on, it might come as a bit of a surprise to find a mere 1.6-litre 8-valve Vitara engine under the bonnet. This, however, is helped to breathe better by an SU carb from a 3.5-litre Range Rover, which is mounted on a home-made inlet manifold bracket.
The gearbox is a modified unit, with the gear train reworked by Wez's dad: 'You can buy the modified gearing rather than making it. My dad turned the shafts and gears down on a lathe. The mods achieve 80% lowered ratios.' The transfer box, meanwhile, is the now-familiar Rock Lobster.
If you're getting the impression here that this is a vehicle built from a wide variety of donors, well, you're right. Take the steering box, for instance: it comes from a Vauxhall Carlton. Mounted on a home-made bracket, it's powerful and robust and, like so many of Wez's modifications, is simple and cheap.
Putting those bad old days of winch-less winch challenging behind him, Wez has progressed to a Warn 8274-50. This is mounted on bracketry supplied by Gwyn Lewis 4x4: 'They're very good value,' he says. Once again, simple and cheap.
At the time of our photoshoot, Wez was running Kumho KL71s on 10x15 modular steel wheels. Since then, however, he's changed to 265x75R16 Insa Turbo Special Tracks on a set of reversed 8x16 modulars, held in place with Gary Andrews beadlocks.
So how's it all working for Wez? Very well, as it happens. 'I'm still not happy with the three-link front end,' he says. 'I've had two or three breakages. I ripped off the rear propshaft and have bent a shock absorber, which I blame on the three-link system.'
But that hasn't stopped him aiming ever-higher with his competitive off-roading. At the time of our interview, he was lying a respectable 21st out of 31 after six rounds of the Howlin' Wolf Challenge, and was eagerly anticipating the seventh. He'd had bundles of fun at the Ras-y-Dafftodil, as one does, and was dreaming of the Three Peaks Challenge in Ireland.
None of it would be possible without his dad, Steve, who in Wez's own words is 'my winch bitch.' If you've noticed that Wez sports a black eye in our picture, this isn't because Benyon Sr reacted badly to being described thus. 'I had an incident with a propshaft.' Yikes.
Which brings me back to why a 22-year-old would eschew the joys of ripping up the town tarmac to get muddy with his dad. Well, I lied. It's not all winching in Wez's world: he's just a petrolhead through and through, and has the pleasures of a modified Fiesta RS1800 to enjoy when he's wearing his civvies. Maybe he should put in a call to Max Power as well…
Share this article