Happy Homecoming
Originally Published: February 2007
Words: Alan Kidd
Pictures: Alan Kidd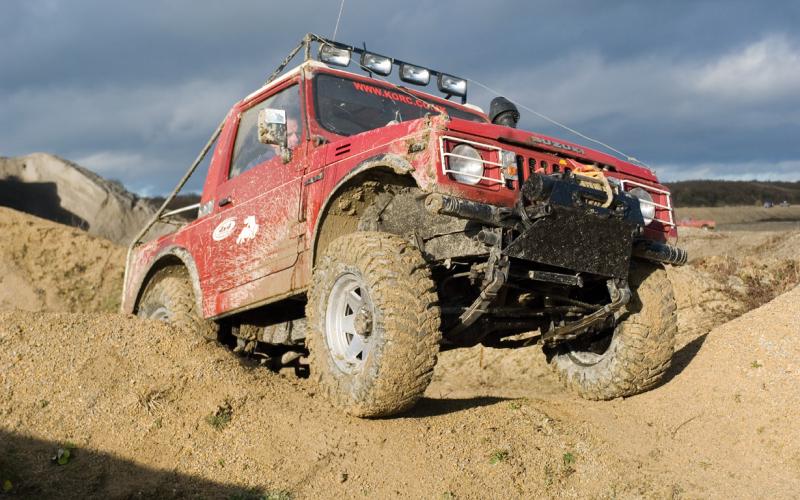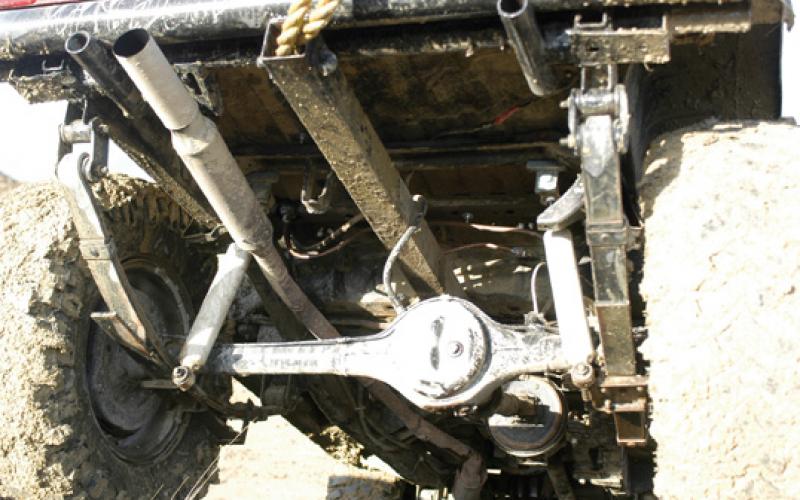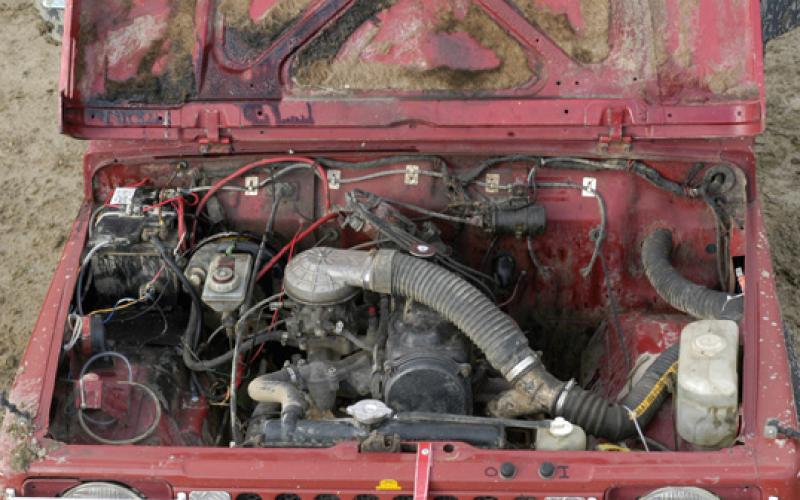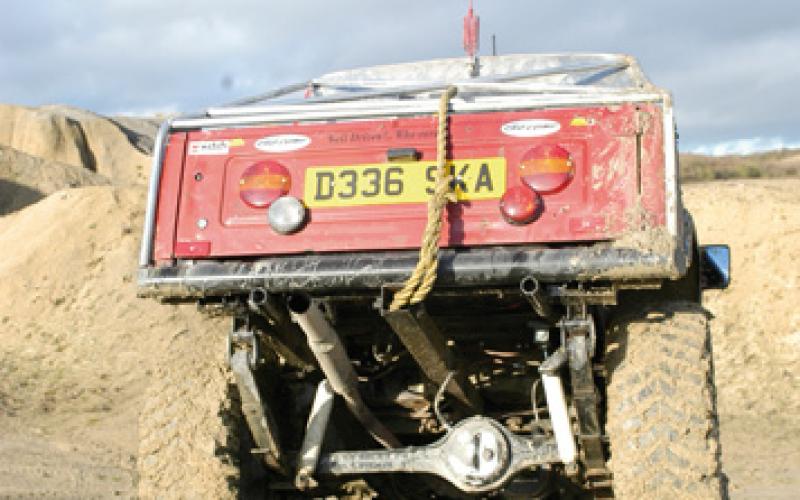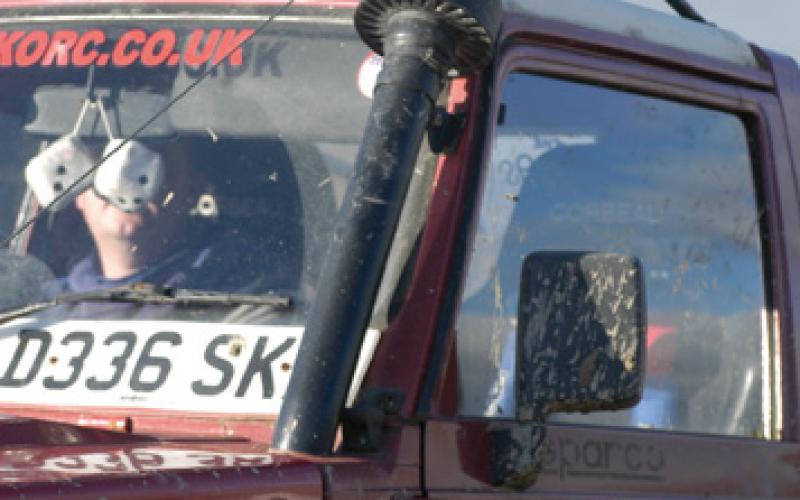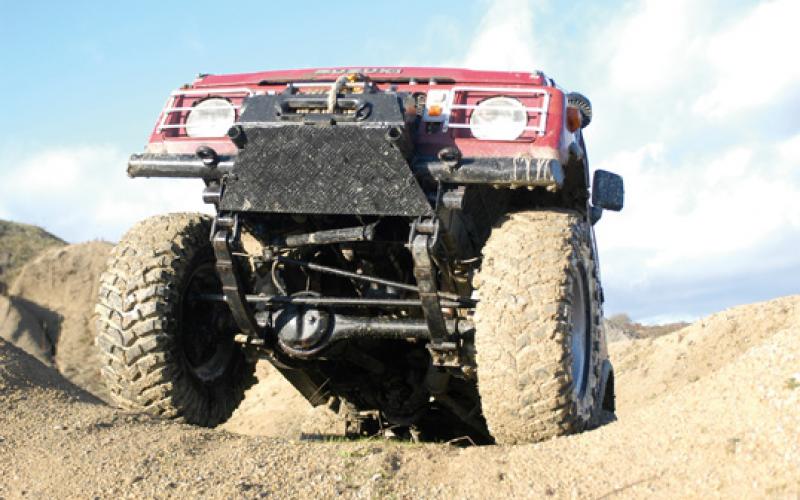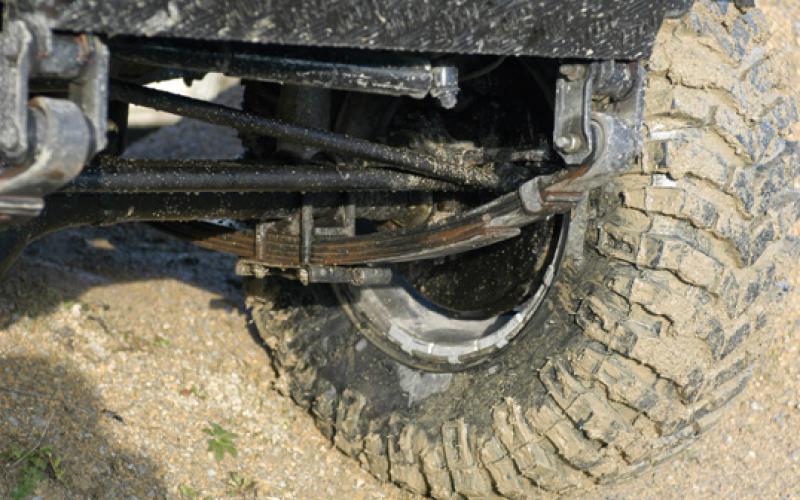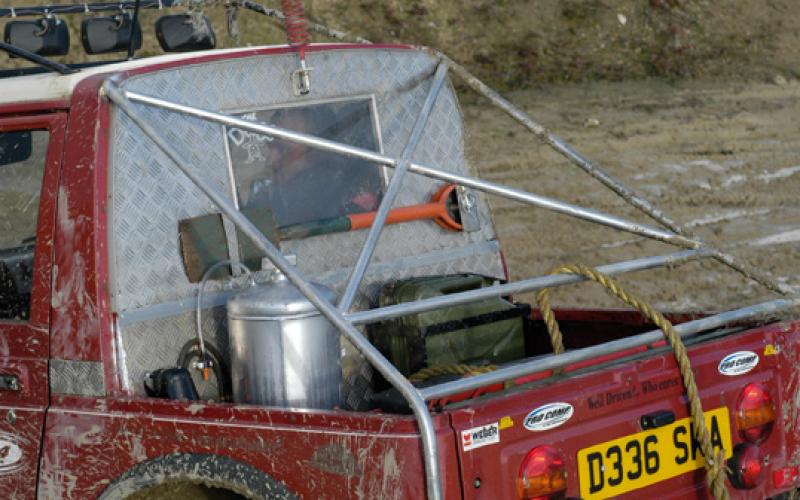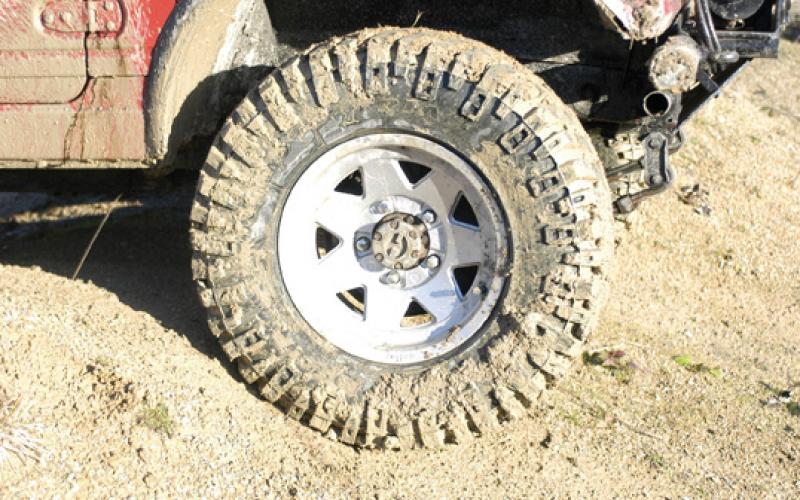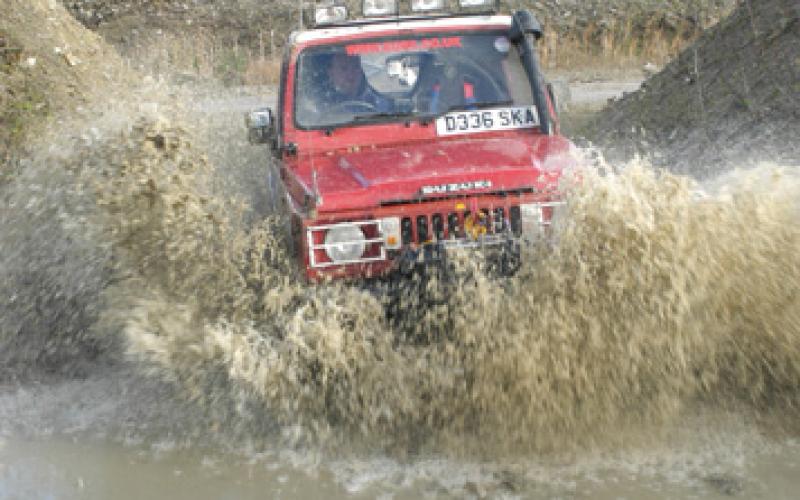 <
>
Darren Finch started life as a Suzuki man but then emigrated to Planet Landy. Now he's back – and with his latest modded SJ doing him proud, he's happy to be home.
Land Rover or Suzuki? It's a question many people ask themselves when getting into off-roading for the first time. Between them, the two marques account for around 95% of the vehicles you'll see on green lanes or at playdays, and each has its adherents who'll tell you until they're blue in the face that their choice is best.
Which of them are right? Not many have tried the other side's vehicle of choice, so you could say that very few can really be trusted. But one man who certainly can is Darren Finch – because in the five years since getting into the 4x4 game, he's modified two 90s and three SJs. If this sounds like a ferocious pace at which to be going through vehicles, that's because it is. But Darren doesn't just build them, destroy them and move on – each project has been based on the lessons learned from the last. So much so, in fact, that he's currently searching for the Suzuki that will replace the one you see here and become his most involved off-roader yet.
His first Suzuki was given no more than a bigger set of tyres during the year in which he owned it, but the second gained mods like a roll cage, Weber carb and a relocated fuel tank. Having learned what it was all about, he was beginning to experiment with what would make his ideal vehicle.
Perhaps that's why his next move was to get a 90. 'I'd actually bought a Jimny after the first two SJs,' he says, 'but I kept breaking it. People told me "you won't break a Land Rover," and I liked the sound of that because my mates and I always do the most aggressive bits wherever we go.'
So, he wouldn't break a Land Rover, would he? Oh yes he would. And when he did it, it was costing a lot more to repair than he'd been used to with the Suzukis.
Undaunted by his first 90, he replaced it with a second which already had a number of mods in place. It's now the property of his friend Chris Leake; you can read about it on page 66.
But this was the vehicle that ended Darren's relationship with Land Rovers. 'I didn't have my heart in going to town on it,' he says. 'I'd love to have a really nice looking Land Rover that does everything, but it just costs too much money.'
Besides, there was a very definite final straw. On Boxing Day 2005, he went out off-roading – only for the rear diff to blow a mere five minutes into the day. 'All that was left was to limp home, very upset. And that was the decision made – it was time for it to go.'
That's why Darren is once again a Suzuki man. And this time, he says, it's for good.
But he's by no means bitter about his time as a Land Rover owner, even saying he'd have another 'if I was a bit more of a millionaire.' And his reasons for going back to Suzuki aren't what you might first expect.
'I get more fun and a buzz out of a Suzuki, because in a Land Rover you can go anywhere. In a Suzuki, it's just foot to the floor and go for it. It's fun – I love it! Absolute buzz of a lifetime!'
No surprise, then, that he's now on the lookout for what will become his most extreme project to date. And it is, of course, a Suzuki. 'It's getting hold of them that's the problem,' he says. 'I live in Yorkshire and I'm looking at one in Kent, a couple in Scotland – but if they're good, it's worth going that far to get them.'
That's an interesting testament to the increasing rarity of good SJs, which until recently were ten a penny. And this in turn illustrates how enormously popular these vehicles have become among off-roaders.
Not that that's any surprise to Darren, who now describes himself as 'definitely a Suzuki man.' And he knows why, too. 'The fun factor. At the end of the day it's a toy. That's what I got it for – it's for fun. Sometimes Suzukis can't go where Land Rovers go. But boy, we have a go!'
Exhaust
Like the snorkel, the other extremity in the SJ's breathing system is a home-made affair. The front part is standard SJ, but this is mated to a Nissan Almera back end.
Why? 'It's similar to a cherry bomb on the back. It gets some fumes out quicker – and it's nice and loud!'
Body
The SJ's body remains standard, without any lift to augment the suspension. Of course, it's suffered a knock or two, but despite his gung-ho approach to conquering terrain Darren does try to avoid unnecessary damage. 'We don't like bashing things, but sometimes it happens. At the end of the day, it's a toy…'
It's also not his everyday car, though he's clearly a very proud owner. 'When I've just cleaned it and it's looking good, I do use it to potter around in. The looks it gets… it sounds absolutely awesome!'
Cabin
The vehicle's only modification when Darren bought it was a set of bucket seats. He decided to back these up with some proper harnesses for extra safety, and he also carries a CB, first aid kit, fire extinguisher and tool kit, as well as waffles, a high-lift jack and all the usual recovery gear.
Engine
The Suzuki is now a 1.3, but when Darren bought it it had its original SJ410 unit. 'I didn't rate it' he says. 'It didn't do what I wanted it to do.'
The conversion, he says, was easy. All that was necessary was to re-route a few wires and move the engine mounts. The engine itself remains more or less standard, though a Weber carb allows it to keep running on steep slopes – an incredibly common modification on these vehicles.
Transmission
Behind the engine is a standard five-speed manual gearbox. As is so often the case on SJ413s modified to go off-road, the transfer case has been replaced by an SJ410 unit. This lowers the vehicle's overall gearing, allowing much better control at off-road speeds and compensating for the taller tyres. Beyond this, the props, axles and diffs are all standard.
Snorkel
The top of Darren's snorkel might look familiar – because it's a cannibalised Land Rover unit. Down below, the hose to the air filter runs through the scuttle panel and via the bulkhead. 'You often see them sticking out the side,' he says. 'But I wanted something different that wouldn't get caught on stuff.'
It works, too. The vehicle has been in water up to its windows – and Darren reports that the engine didn't miss a beat. As usual, the snorkel is backed up by breathers for the axles, gearbox and transfer case.
Winch
A 12,000lb unit with a five-ton pull, the Suzuki's winch was originally on one of Darren's Land Rovers. And if it'll pull a Land Rover, it won't have much trouble shifting an SJ… The unit is mated to a home-made bumper Darren fabricated from round tube. This is replicated at the back; 'if they weren't there,' he admits, 'I'd do a lot more damage.' The winch runs on standard electrics; as a playday vehicle, the SJ is only occasionally called on for recovery, so split-charge systems are unnecessary. The solenoid pack is located inside to keep it out of the way of water, though, and there are dual switches on the dashboard and at the winch itself.
Suspension
The vehicle rides on leaf springs from SMJ in Leeds, which provide three inches of lift. These are backed up by ES3000 Pro-Comp shocks, which run extensions bought from eBay allowing them to cope with the extra travel. 'They were about £20,' says Darren. 'You couldn't make anything like them for that sort of money. They give you that extra travel instead of popping your spring and knocking the top of the shocker off.'
While many Suzuki modifiers have gone much further than this, Darren decided that three inches was high enough. He didn't use trick shackles, surmising that these would simply lead to him having to fit longer brake hoses, modified propshafts and so on. As it is, the SJ does run braided hoses, but these are standard-length items rather than the more expensive extended variety.
Not that he's averse to going more extreme than this, and his next Suzuki will most likely be significantly more radical. It'll have a roll cage, too, which this one doesn't. 'I did have a roll cage on one of my old ones,' he says. 'The lad who bought it off me has used it quite a few times!'
Outside
Possibly the very first mod you notice on this vehicle is its light bar. But tucked away in the pick-up bed is something more subtle, in the shape of a fuel tank made out of a compressor reservoir. 'We've had about five different fuel tanks in it,' says Darren, 'and none of them were quite right.' The compressor tank, by contrast, is perfect – so much so that he's thinking of putting a second one in as an alternative to carrying a jerry can.
Tyres
When we photographed the vehicle, it was its first time out on a new set of 265/70R15 Recip Trials. And Darren had already been won over. 'Unbelievable. The grip is unbelievable, absolutely. I'd recommend them to anybody, and they're not bad on the road – a bit noisy, but that's a Suzuki for you!'
SJ, PRO-COMP ES3000 SHOCKS, SMJ SPRINGS
Share this article