Unlocked Potential
Originally Published: January 2006
Words: Anthony Singer
Pictures: Anthony Singer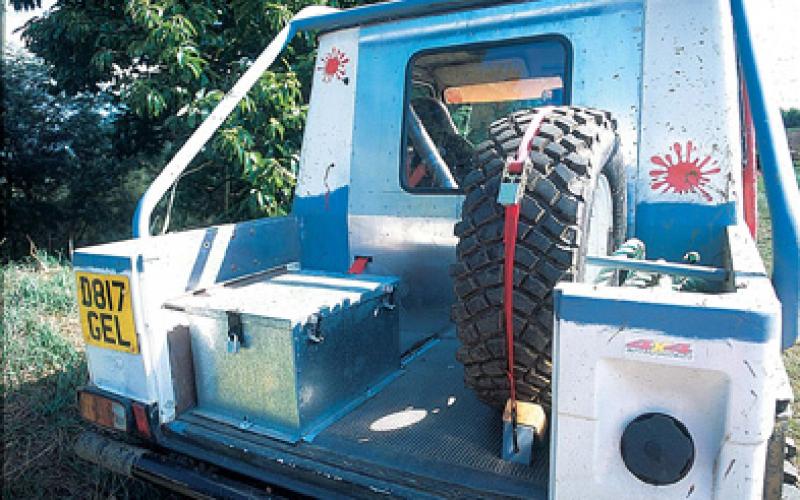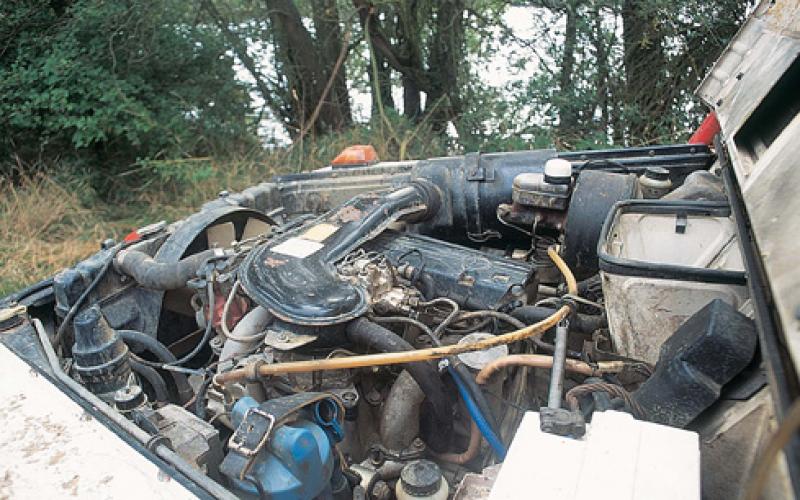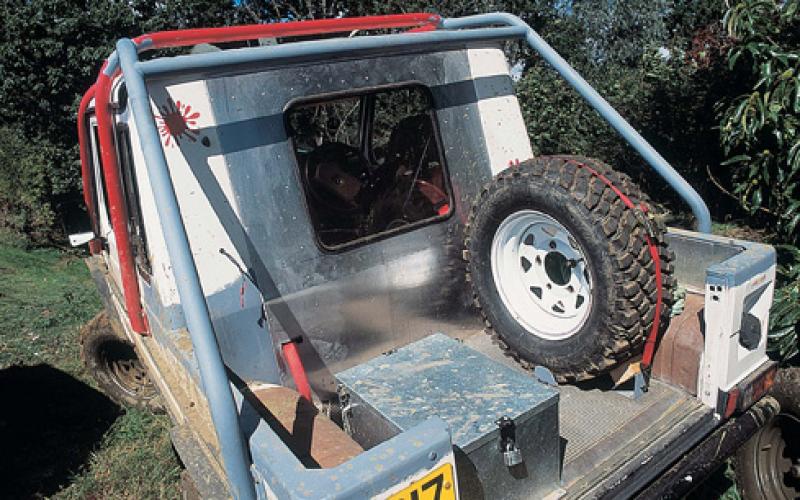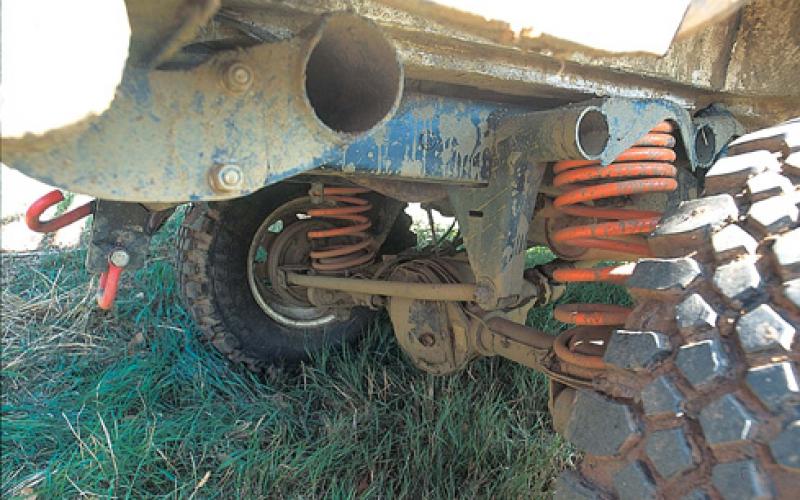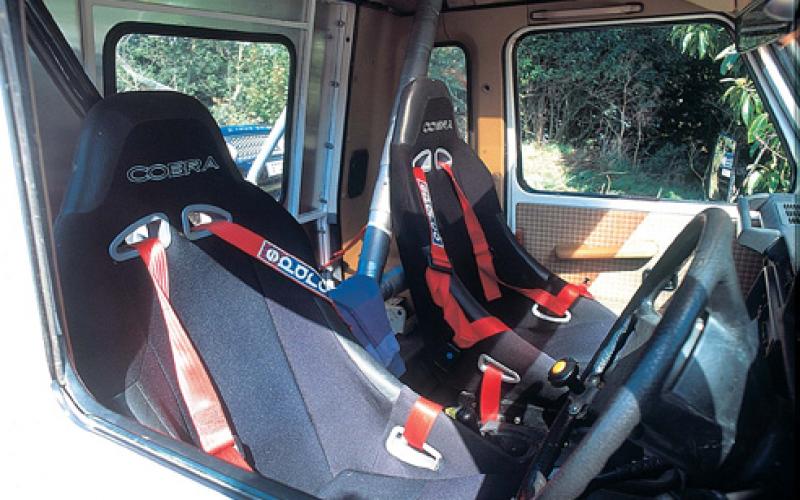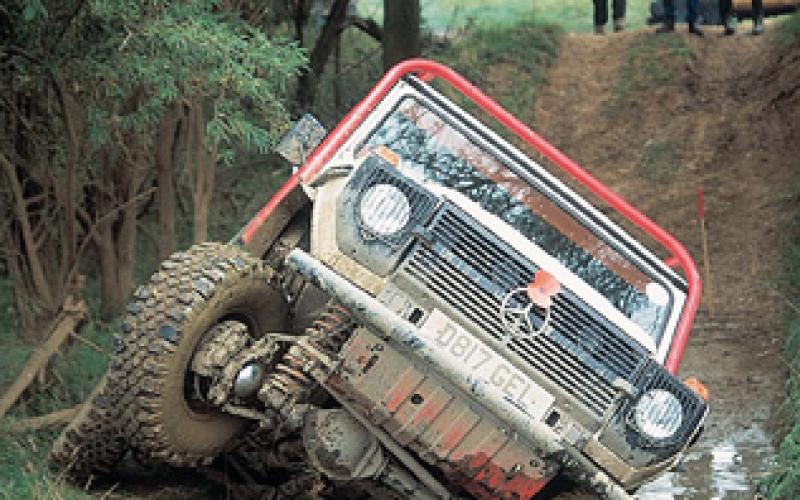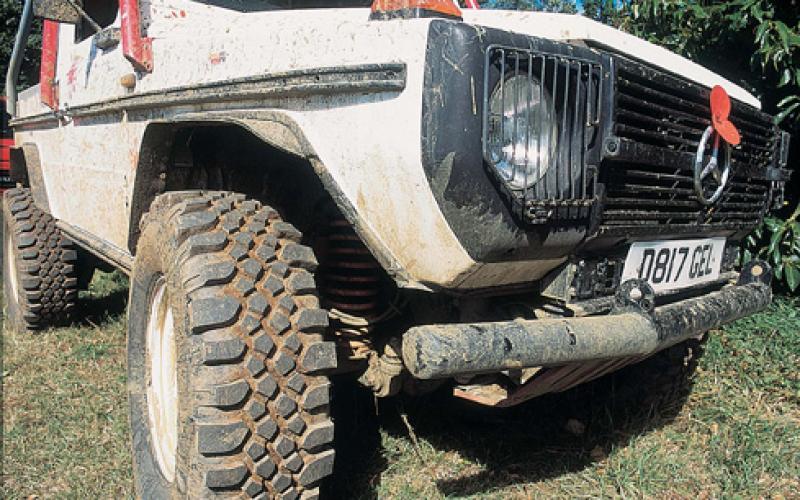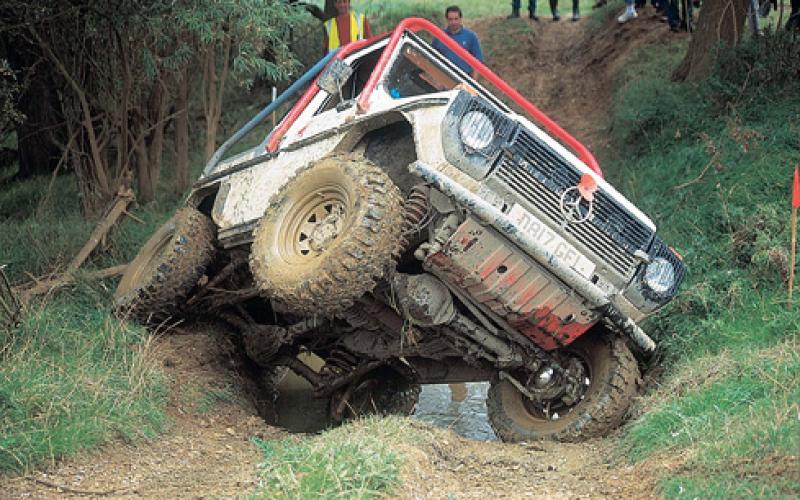 <
>
The Mercedes G-Wagen is already well known as a challenge vehicle, but you still don't see many competing in RTVs. Bob Sadler is in the process of changing all that, however – and his modified vehicle is showing the world just how much potential the big old Merc has locked inside it.
The rise of challenge events within the competitive off-road scene in recent years has brought with it recognition for a variety of hitherto unfashionable vehicles. Principal among these is the Mercedes G-Wagen which, aside from a brief spell as Bill Jones' hillrally chariot during the mid-90s, has always been limited to the sort of winch competitions in which owners like Tony Baskill, and more recently Steve Lloyd, have campaigned them with notable success.
For this kind of off-roading, the G-Wagen's robust build, flexible suspension and all-round diff locks make it an excellent proposition – albeit one whose enormous weight never fails to be quoted as a potential drawback. All these factors should, however, also apply to more traditional forms of off-road competition – yet it's still incredibly unusual to see one being used in events such as trials.
In fact, if you do see one taking part in a trial, chances are it's the one you're looking at on these pages. Owned and driven by former five-times motorcycle sidecar champion Bob Sadler, it's a relative newcomer to the All Wheel Drive Club's RTV championship – and since its first event at Scrubs Farm in Hampshire in 2002, it's been receiving a steady programme of modifications to help make it more and more competitive.
After carrying all before him in the sidecar world back in the 60s, Bob took up off-road enduro racing – a common precursor to developing an interest in 4x4s, and a sport he pursued with much enjoyment until around five years ago. Having made the decision to move to four wheels, he set about looking for a suitable vehicle – and, as a result of a conversation with one of the organisers at the Trentham 4x4 show, found himself drawn towards the G-Wagen.
Normally, people get into off-roading behind the wheel of an old Land Rover or, increasingly commonly, a Suzuki Samurai, but Bob found himself being assured that the Mercedes was 'man enough for anything' – and with that, off he went to start searching for one. That wasn't before going to take a look at the opposite end of the 4x4 scale, however, in the shape of a Mahindra: 'I just really wanted something that was different,' he says now.
The Mahindra turned out to be a bit of a basket case, but that's when Bob found a 1986 Mercedes 230G for sale in Colchester. 'I thought it was in very good condition for its age,' he says, 'and the price was within our budget. It had no mods, just bog-standard, and as far as we know it had never been off-road.' The perfect base for a project, then – and in the twinkling of a cheque, all thoughts of Mahindras were banished forever.
Having availed himself of his new toy, Bob immediately furnished it with a set of 255x16 Bronco Amazons. And off he went to play in the mud… only to spend a lot more time than he expected digging himself out. 'Obviously a lot more involved than I first thought,' he reflects – and certainly an early indication of the Achilles' heel that is the G-Wagen's great weight.
This wasn't the first thing Bob addressed, however, as he set out on a project to turn the Merc into the vehicle it is today. First, it needed more ground clearance, which came courtesy of springs and DeCarbon shocks from Scorpion Racing. These combined to raise the vehicle's suspension by two inches, thus allowing space for a set of 265/70R16 Bronco Grizzly-Claws.
The rims on which these are mounted were designed to fit on a Land Rover, but Bob had a set of spacers made specially to work with the Merc's hubs.
'I found an advert from a company called Kenton and contacted them regarding spacers, and between us we designed a set for the G-Wagen. They manufactured them, and when I fitted them I was able to use Land Rover rims.' The combination of spacers and rims with more offset meant that the vehicle's steering lock was now much improved, the only problem being that the bigger tyres now fouled the chassis outriggers. Nothing Bob's angle grinder wasn't capable of dealing with, however, and thus modified, the vehicle was well and truly ready to strut its stuff.
Modified G-Wagens tend to look very different to standard ones, but have precious little out of the ordinary underneath and, apart from its longer suspension, Bob's follows this pattern. Aside from having its air box altered to take a K&N air filter, the injected 2.3-litre petrol engine remains exactly as it was when he bought the vehicle, as does the drivetrain – which of course means he has the option of calling on front and rear diff-locks when things start looking sticky. Normally, this would put him into the All Wheel Drive Club's more competitive Open Class for trialling, but because the lockers were standard on the original vehicle he remains in RTV.
That's no cause for complacency, however (even RTV trials can present drivers with some savage terrain to conquer), and a further modification to the G-Wagen was the addition of a custom roll cage. Bob designed this himself, then had the bending and welding done by a local metalcraft company 50mm O/D mild steel tube with a 4mm wall thickness.
That's due in no small part to the next tranche of mods Bob got down to, which came along after he started trialling around three years ago. As you might expect from a wise off-road veteran, even one to whom four wheels rather than two were still something of a novelty, no sooner had he started competing than he began studying other people's vehicles with an eye to learning from them.
The lesson? No surprise – a standard G-Wagen is way too heavy for this kind of thing. There's a famous amount of steelwork in the vehicle's upper body, which doesn't half make it strong but also makes it bulky, ponderous and prone to travelling downwards rather than forwards whenever the opportunity presents itself. The answer? As a number of other G-Wagen owners have found, turning the vehicle into a pick-up not only makes it look a lot trimmer (as well as helping keep its rear end clear of gates on trial sections), but it also allows you to do away with a quite staggering amount of dead weight.
As well as all the bodywork that goes in the skip, the back door is no longer necessary and the rear seats – each of which is verging on being a two-man lift – are lost too. Add in the weight of the trim, windows and side panels, as well as a sizeable portion of the roof, and you've got a very significant bit of crash-dieting indeed.
For good measure, Bob also removed the heavy petrol tank and guard, replacing them with a lightweight unit in the back of the vehicle. The result of all this is that he reckons his Merc now weighs less than a standard Discovery – still not exactly feather-light, but a lot trimmer than the average G-Wagen.
Obviously, removing so much of the back body meant the roll cage was going to look more than a little strange if it didn't receive some serious mods of its own, and Bob had just completed these when we caught up with him at an AWDC trial in the Midlands. This explains why the cage is only half-painted in these pictures, and why the vehicle is still without the new lightweight tailgate Bob was in the process of making at the time.
In many ways, the AWDC's classification structure is ideally suited to vehicles like the G-Wagen that have diff-locks as standard. Yet Bob only chose to join this particular club after trying unsuccessfully to find a suitable local organisation close to where he lives in Essex – a comment, perhaps, on the enduring prevalence of Land Rover clubs in the trial scene, in some cases almost to the exclusion of all others.
Now that he's with the AWDC, however, Bob says he 'hasn't looked back.' Trialling wasn't even his first choice of activity when he took up off-roading – to start with he was content just to play, until he got tired of that and wanted something that he felt had 'more of a point' – but, having got into it, he's approached the sport with the zeal of the converted. Top-three class finishes are the norm – and as the G-Wagen continues to develop, you can expect to see him becoming more and more competitive as time goes on.
Not that winning is the be-all and end-all any more – because despite his successful history in motor sport, Bob is like most triallers in that he enjoys the camaraderie of the events. 'It's light-hearted and very friendly after the seriousness of motorcycle sport,' he comments. 'I intend to carry on indefinitely with the AWDC.'
Now that he's got rid of so much weight from the G-Wagen, Bob's only real criticism of it is a common one. 'The engine is a bit underpowered,' he admits – a comment which reflects the early 2.3-litre petrol unit's position in a hierarchy of power plants that, in later years, was to include 5.0-litre and AMG-tuned 5.5-litre beasts.
Several of the top challenge competitors who use G-Wagens have replaced their original engines with units of varying sizes, ranging from big to huge. But despite not exactly setting the world on fire with its pace, the doughty old four-pot does still retain the capacity to impress people with its ability to keep on chugging away when the going gets really tough.
That it never had to do so before Bob got his hands on it is testament to this particular G-Wagen's traditional Mercedes qualities. So often, 4x4s that have led a life of leisure suddenly find themselves having to go work for a living and respond by falling apart, but the G-Wagen's legendary toughness has seen it perform immaculately in the early stages of its life as a serious off-roader.
One gets the impression that there's plenty more to come, too, as Bob sets about the business of getting the best from its new, slimmed-down body – don't be surprised if those top-three class placings soon start turning into something more impressive still.
As someone who doesn't really have anything left to prove when it comes to winning trophies, it's unlikely that Bob will be tempted beyond RTVs and start pitching in with the rest of the G-Wagens on the challenge scene. Whether that means his Mercedes will remain the only one in this kind of competition, however, is another matter altogether.
This might be a vehicle that has off-road abilities which remain something of an untapped resource among Britain's triallers, but with Bob Sadler showing everyone what even a mildly modified Merc can do, the G-Wagen's potential as an RTV champion is unlikely to remain hidden for much longer.
G-WAGEN, SCORPION RACING SUSPENSION, BRONCO GRIZZLY CLAWS, K&N AIR FILTER, DIY ROLL CAGE
Share this article