Busman's Holiday
Originally Published: March 2007
Words: Alan Kidd
Pictures: Steve Taylor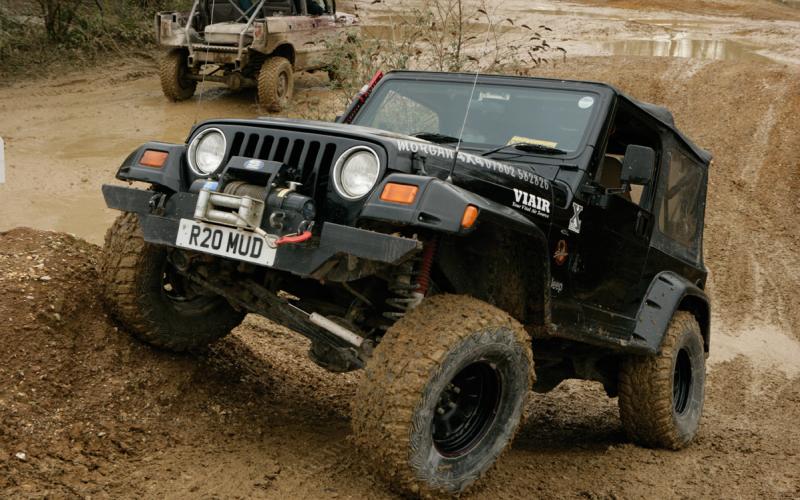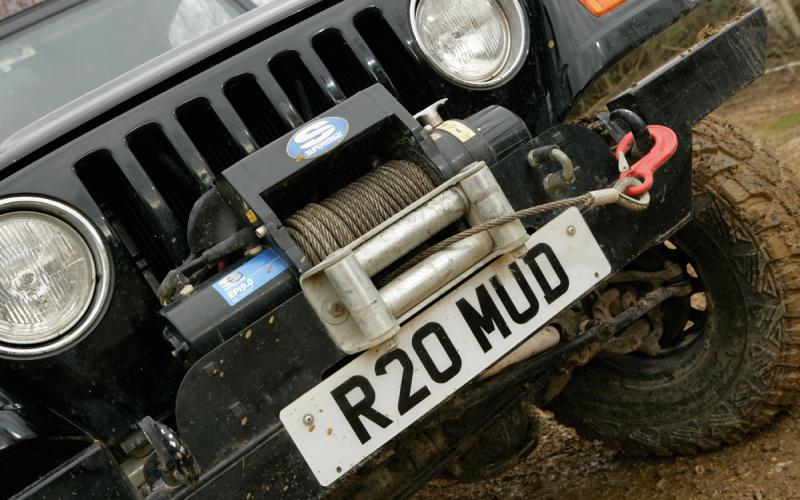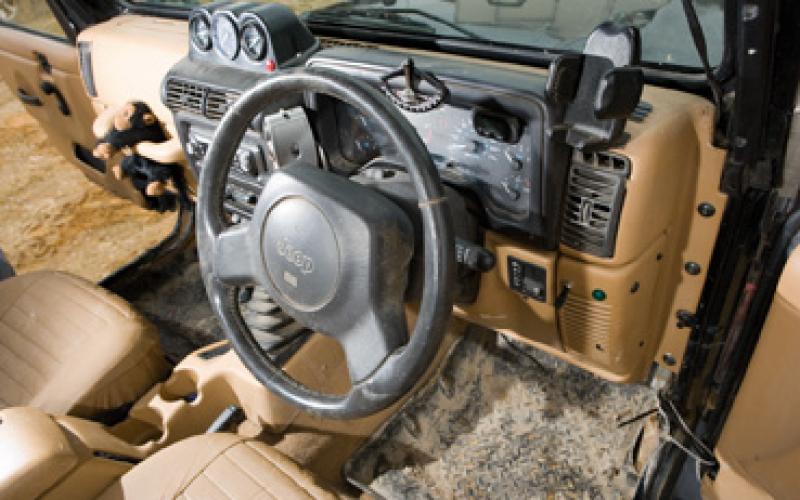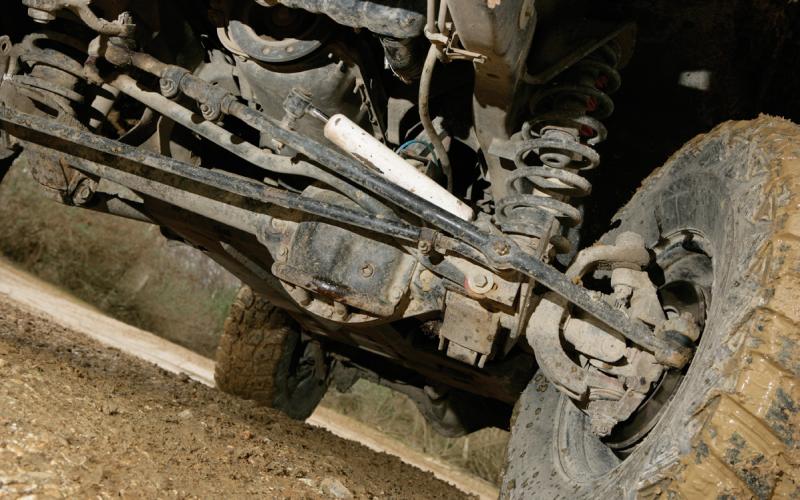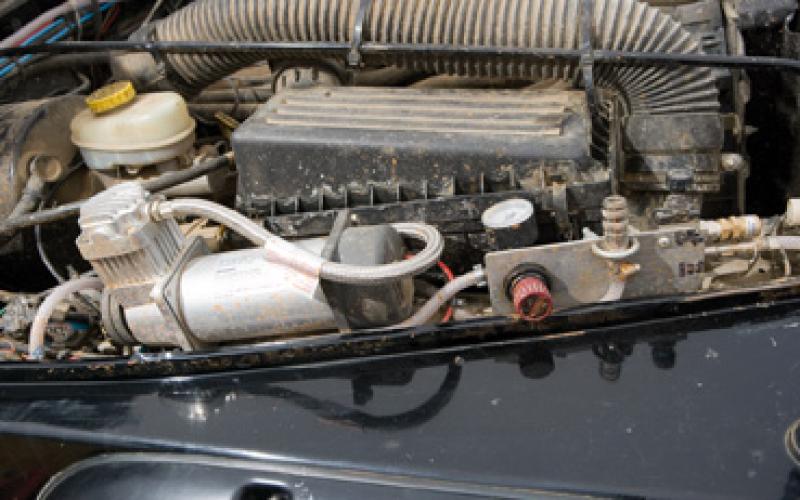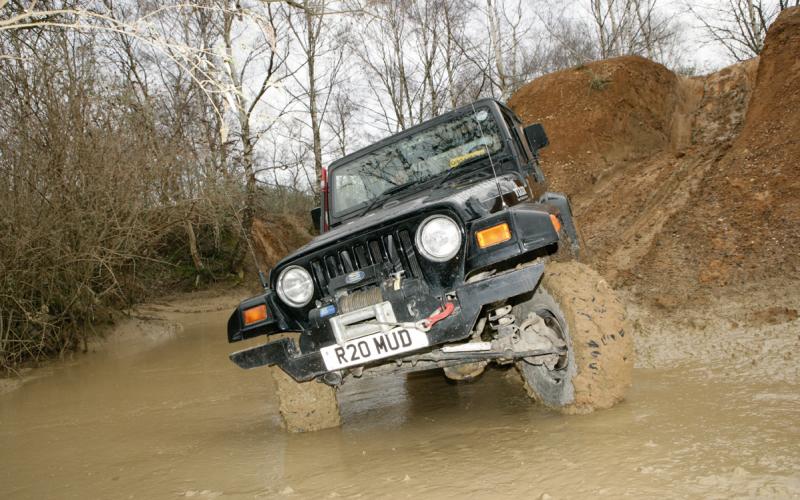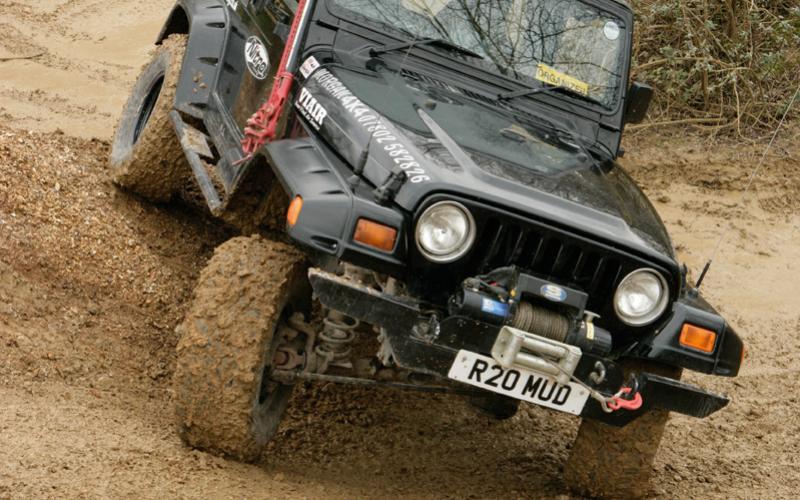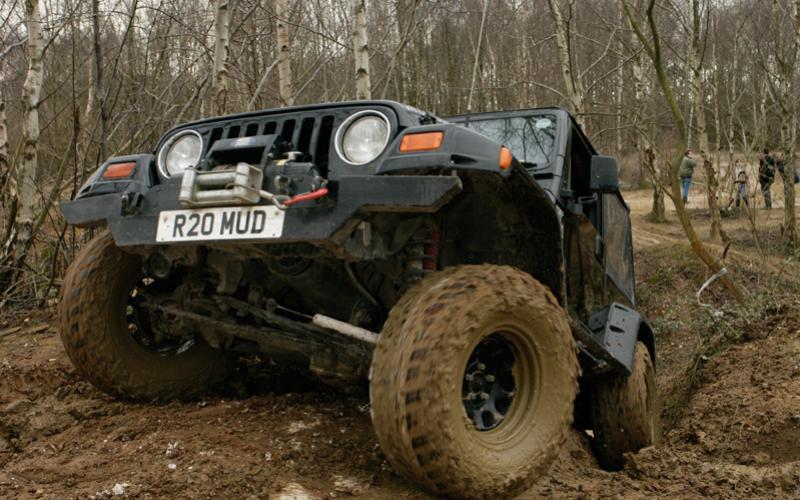 <
>
John Morgan is one of Britain's best-known off-road driving instructors. He's also living proof that just because you spend your days behind the wheel of a variety of 4x4s, that doesn't stop you wanting a modded off-road toy of your own to have fun in…
When you spend your working life teaching people how to drive off-road, running a modified 4x4 of your own might not sound like the most exciting thing in the world. But John Morgan, who runs the legendary Slindon Safari centre in Sussex, is much more than just an instructor. Having grown up driving tractors and diggers on a farm and bought his first 4x4, a Willys Jeep, at the age of 18, off-roading is very definitely in his blood.
Trained as an engineer, but always drawn to the outdoors, John spent many years running a clay pigeon business. Among his clients was Harwoods, the Land Rover main dealer in the area, and contacts he made here led to him sitting in on a demo drive with Don Green from Solihull's Driving Experience team. 'Even though I'd been driving off-road all my life,' he recalls, 'I'd never seen what a Land Rover could really do in the right hands, and I was so impressed.'
Soon afterwards, Harwoods suggested that he might like to become a freelance off-road instructor for its customers, which meant going through a series of Driving Experience training courses. The clay business was in a bit of a slump at the time, so he jumped at the opportunity to diversify – and before long he was teaming up with Steve Beamish to open Golding Barn Raceway up to 4x4s.
Further sites followed, including Boxgrove, which he ran alongside Colin Dawson, Shoreham Cement Works (aka the Grand Canyon) and Slindon. He credits his Harwoods contacts for securing access to these sites, in a part of the country where pressure on land is enormous.
Today, John runs Boxgrove three times a year, while the Grand Canyon and Slindon Safari are open on the second and fourth Sundays of every month. He's also bought the Mud Factory, the site once run by the late Nick Silwood, which he now operates exclusively for quads.
With quad safaris an integral part of his business offering, he has six of these on his fleet. These include a Bombardier (now Can-Am) Outlander 800, which he describes as 'the best bike I've ever ridden.'
Having owned pretty much everything on the market at some stage during the last couple of decades, John currently runs a fleet including a 3.0-litre diesel Range Rover HSE, a Toyota Land Cruiser Amazon and a Td5 Land Rover. That's in addition to his Jeep Wrangler 4.0 Sahara – which is of course what we're here to see…
Recovery
9000lb, £400 winch from David Bowyer
Steel cable
Externally mounted high-lift jack
Strops, shackles and two snatch blocks carried in-car
'I teach winching with steel cable,' says John, who confesses to being "not yet a fan" of the synthetic alternatives. His rationale here is that he's often seen ropes still being used once damaged; suppliers would argue that that's one of their greatest beauties, but when you're teaching people how to do it that's not necessarily the image you want to project.
Body
Standard Wrangler roll cage
1" body lift by Surrey Off-Road
Bushwacker wheelarch flares
More powerful reversing lights
Spare wheel carrier extended to fit larger tyre
'I don't like unnecessary spotlights at the front,' says John, 'because they tend to get smashed. But if you fail something off-road at night, you want to see what's behind you' – hence the extra reversing lights, which run through a relay on the normal light circuit.
Inside
600-watt amp with bass speakers taking up full width of car behind seats
Jetwash mounted permanently behind amp
Driver's seat moved back 2.5 inches on new runners
Leather-look waterproof seat covers from Specialist Leisure
As a professional off-road instructor, keeping his vehicle clean is pretty important to John. He has a water supply on each of his sites, but also carries a 40-gallon drum – which he finds is about the right amount to wash one vehicle.
Suspension
+3" Teraflex springs
Pro-Comp ES9000 shocks
Rose-jointed short-arm radius arms
When John bought the vehicle, it was already on a three-inch lift. But not a very good one. 'It was rock-solid,' he recalls. 'It shook the eyes out of your sockets going over bumps.' The Teraflex units, supplied and fitted by Chris Bashall at Surrey Off-Road, cure this completely. Although he's not shy of modifying the Wrangler, he's quite happy to accept the limitations of the mods he's chosen. 'I'm not going to go to the expense of a long-arm conversion,' he says. 'Obviously it would be better, but when you think of the expense I'm quite happy with the travel I've got.'
Axles
ARB Air-Lockers front and rear
Dash-mounted pressure gauge for ARB compressor
410 ratio ring and pinions
John runs his ARBs with the compressor constantly switched on, so that they're available instantaneously. But engaging an Air-Locker under load is the surest way to blow it to bits, so the pressure gauge is there to reassure him that he's not about to call on one when there's not enough pressure to operate it fully. In retrospect, John reckons the 410 diffs were a mistake and that it's still over-geared on its 33-inch tyres; were he to do it again, he would go for a 456 ratio, but 'it's a one-way trip when you do that ring and pinion change' – it's a far more involved job than on a Land Rover, so you want to be sure you're getting it right first time.
Engine
Standard 4.0-litre straight six
Kenlowe Electric fan with X-Eng three-position control switch
K&N air filter
MDG competition exhaust
Capillary gauges for engine temperature and oil pressure
Hand throttle on gearlever and foot rest by throttle pedal
The lack of a snorkel might raise eyebrows on a vehicle prepped for serious off-roading. There is an extension on the air intake, routing it back to the bulkhead to prevent disasters if the nose gets dunked, but that's all. 'Deep water's fascinating if you're really set up for it,' says John. 'Otherwise it gets in everywhere, and fuel- injected engines tend not to like it very much…'
The hand throttle and foot rest are there because the Wrangler's throttle pedal is ridiculously over-sensitive. At low speeds on rough ground, they're almost the only way to be able to drive it smoothly.
Wheels & Tyres
33x12.50R15 Kumho Mud-Terrains
8" offset rims
1" Surrey Off-Road body lift
Home-made tyre inflation system
'Because tyre inflation and deflation is such a tedious business,' says John, 'I decided to copy the idea of a central tyre inflation system. Obviously it's a stationary system, with the bonnet up, so I don't make everybody really laugh by driving away with the flying leads connected!'
The system uses a 2.8cfm Viair electric compressor and 2.5 gallon air tank; the latter is mounted on the wing in the back of the vehicle. The compressor is mated to a pair of PCR regulators, one on each side of the engine bay, with a three-port valve and pressure regulator on the import and export ports. Thus John can regulate down to 15psi or up to 30psi, leave the system running and come back quarter of an hour later to find all four tyres at the desired pressure.
Protection
Custom front and rear bumpers by Paul Wightman
Full-length underbody bash plate from Off-Road MDG in 6mm mild steel
Jackable rock sliders by Rhino Ray
The bash plate protects the propshafts, exhaust and everything, allowing the Jeep to scrape its way over obstacles like a tank. It's very heavy, of course, but this is no bad thing; John finds that having so much extra weight so low down usefully lowers the vehicle's centre of gravity, making it more stable to drive.
The rock sliders were designed, built and fitted in about five hours by Rhino Ray, who's more commonly known for his Suzukis, when John was about to set off on a trip to France where he knew they'd be necessary to keep the sills in one piece. 'I phoned him up at nine in the morning, turned up at ten and at three in the afternoon I drove away with them on! That's pretty good service!'
ARB AIR-LOCKERS, KUMHO MUD-TERRAINS
Share this article