One Hull of a Time
Originally Published: July 2015
Words: Mike Trott
Pictures: Mike Boynton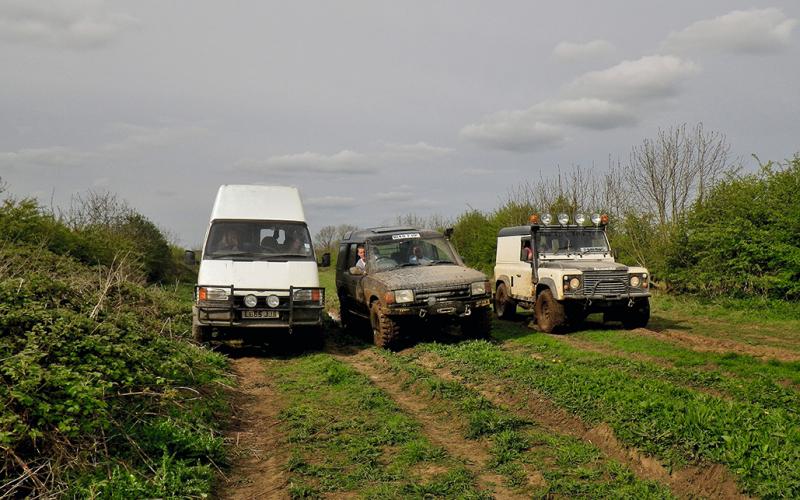 <
>
Some places around the country remind people of different things. If I said Wales, you might think sheep. Perhaps if Cornwall cropped up in the conversation, you'd start drooling about clotted cream. And until recently, if anyone were to mention Hull I would think of the Humber Bridge and not a lot else.
Now, today, things are different. From now on, if someone mentions Hull to me I will think of the Hull 4x4 Club. More specifically, I will think of the Ford Transit 4x4.
The club recently tried out one of Total Off Road's very own roadbooks, which took them around the East Yorkshire area and gave a wide variety of vehicles the chance to dip their tyres into the world of laning.
Land Rovers, a couple of Suzukis and a Land Cruiser are perhaps all salt and pepper upon the green of the British countryside. Even an L200 is not enough to make you go for a double take.
A Transit 4x4, however, is like spotting a giraffe in your local park. It might happen… it's just that you never thought you'd see the day.
To be honest, the Transit 4x4 is about as lofty as a giraffe too. Not ideal on certain types of lane, but that didn't seem to knock it off its stride here.
Mike Boynton organises the majority of the club's green laning runs. 'The Transit may have kept out of the worst ruts along the route,' he said afterwards, 'but it amazed everyone how well it did. In fact, the only casualty from the day was my 110, which suffered from a blown radiator!'
Turns out you shouldn't judge a book by its cover… It also sounds like if you're the kind of person who needs a high-capacity van for your job but wants to be able to go off-road too, and running two vehicles would cost too much, perhaps you should look no further. Could this be the ultimate machine for white van man? Your painter and decorator would have no excuse for not being able to get to your house, that's for sure.
There's more to Hull than the Humber Bridge, and there's more to Hull 4x4 Club than one unusual green lane ride. To prove that to yourself, go to www.facebook.com/hull4x4.
Share this article