Discovery 5 Prepares To Wade In To Suv Market
Originally Published: November 2016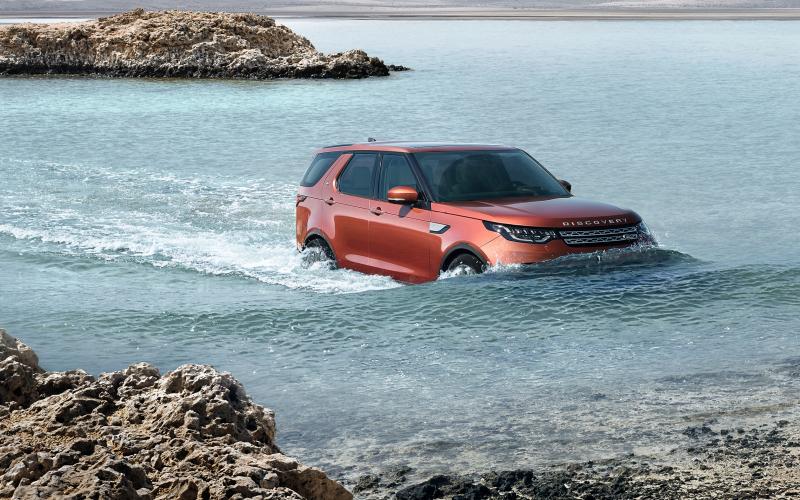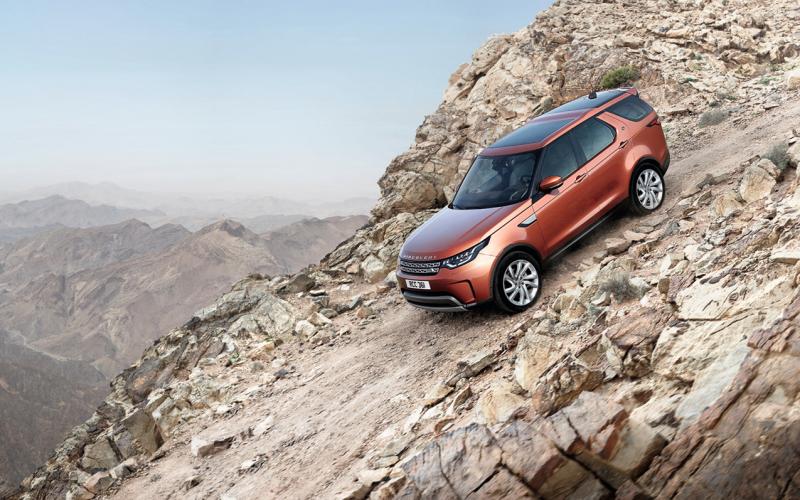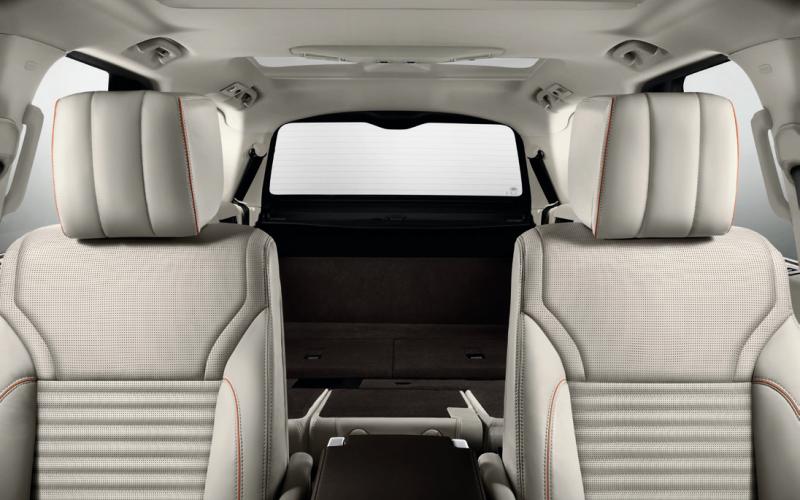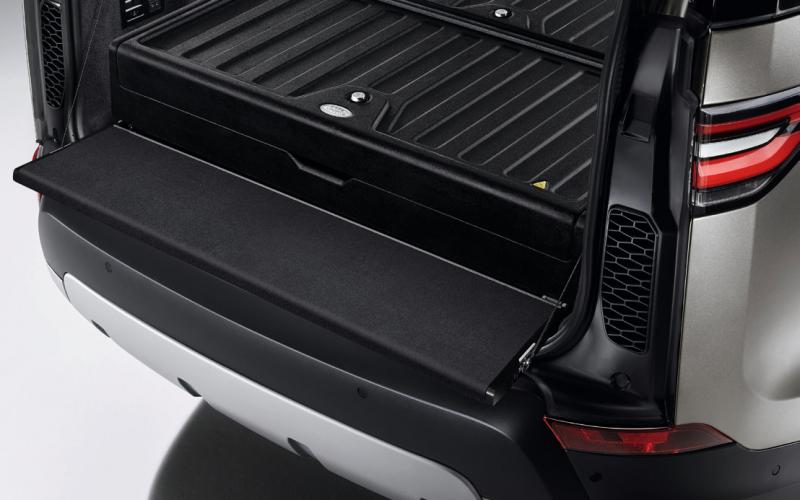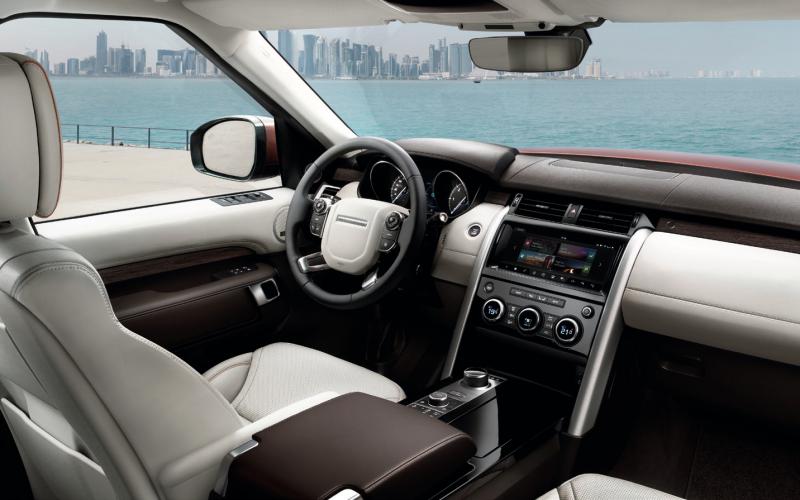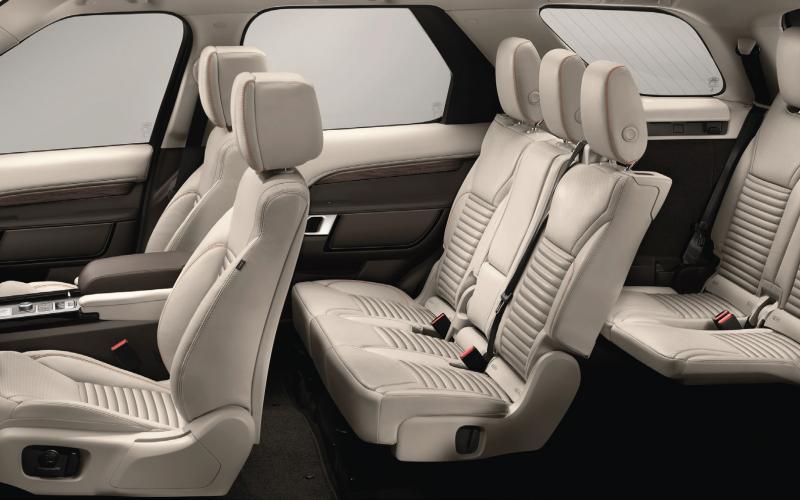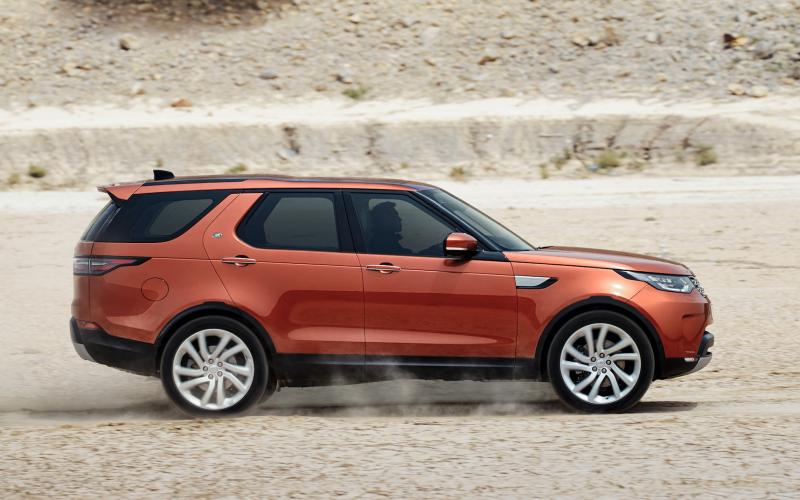 <
>
Low box, air springs and seven seats on all models - High-tech off-road and towing aids - First Deliveries Spring 2017 - Priced from £43,495
Land Rover has lifted the wraps on the Discovery 5 – calling the vehicle 'a revolutionary family SUV.' It will be priced from £43,495 to £62,695 in the UK, though initial supply will be of a 600-off First Edition model costing £68,295. Based on an all-aluminium monocoque shell with independent front and rear suspension, the new 2115kg Disco is some 480kg lighter than the model it replaces. It rides on air suspension as standard, and all versions have seven seats – each of them designed to accommodate a 6'2" adult. A high level of off-road ability is engineered in across the range, with dual-range gearing and adjustable-height suspension allowing ground clearance to be raised by up to 75mm (about 3") over standard ride height.
The vehicle also features a vast array of high-tech off-road systems including Land Rover's latest Terrain Response 2 – which can choose its own settings by interpreting the surface beneath its wheels. These wheels can go as small as 19" if you choose the entry-level S model, however more common will be 21" and even 22" fitments. Overall, there's a choice of 12 different rim styles, as well as 17 paint colours. There's also a choice of three engines – which includes the return of a petrol model to the Discovery range. This is the 3.0-litre supercharged V6 whose only previous appearance on a Land Rover model was on a special-order armoured Range Rover. Badged Si6 in the Discovery, it develops 335bhp and 332lbf. ft, allowing a 6.9-second 0-62 time – but 26mpg and 254g/km mean it'll account for next to no sales in the UK. British buyers will instead head straight for the diesel options in the range. These are a 2.0-litre four-pot and a 3.0-litre V6, badged Sd4 and Td6; like the Si6, both will be mated to an eight-speed auto as standard. The Sd4 unit, which is the only option on the base-spec Discovery S, is good for 237bhp and 369lbf.ft. This allows an 8.3-second sprint time, putting it on a par with the 3.0-litre unit in the Disco 4, however 43.5mpg and 171g/km illustrate how much more advanced Land Rover's modern engines have become. The Td6, meanwhile, delivers 254bhp and 442lbf.ft, massaging the Disco's 0-62 time down to 8.1 seconds and returning economy figures of 189g/km and 39.2mpg. While this represents a 7% improvement over the previous model's emissions return, on the figures alone it's hard to see a case for the bigger engine when the entry-level diesel comes so close to matching its output. Land Rover's new generation of 2.0-litre engines has thus far seemed on the noisy side to us, however, so there may be a clue to the Td6's worth when the company says it provides 'relaxed cruising refinement.'
 Another form of cruising can be done offroad, thanks to the All-Terrain Progress Control system. Already available on the Evoque, this allows you to set a crawling speed in the range from 1.25mph to 19mph, leaving the vehicle to maintain its speed autonomously while you concentrate on the steering. Perhaps more obviously usefully, the system also includes Low Traction Launch – which is designed to prevent wheelspin when pulling away on slippery surfaces. 
Further off-road gadgets include the usual traction and hill descent control systems, and the latter is now aided by Gradient Release Control – which eases off the brakes when moving away from a steep downhill angle. The vehicle will intervene to prevent rolls, too, and its electronic power steering offers modulated feedback to suit the amount of resistance in the surface beneath the front wheels. Much more relevant if you actually want to drive the thing is a ground clearance of 283mm, which translates into approach, departure and breakover angles of 34, 30 and 27.5 degrees respectively. 'New Discovery is able to climb up, over and down the most extreme obstacles,' says Land Rover. Helping add credibility to that claim is 500mm (just under 20") of wheel articulation at the wheels. And with the suspension fully raised, the Disco will be able to wade through 900mm of water. Cleverly, should you exceed the normal maximum speed for the off-road height setting, the vehicle's sensors will recognise that you're in water and prevent it from automatically lowering itself until you're back on dry land. The same kind of high-tech approach is taken to towing – where once again the Discovery is able to haul the legal maximum of 3500kg. Here, useful features include Trailer Light Test, which pulses the vehicle's tail lights over a period of time so you can check your rig without having to rope in an assistant. Vehicles fitted with the optional Electrically Deployable Towbar also come with a pioneering Nose Load Measurement system – allowing you to check that your trailer's loading isn't exceeding the Disco's 120kg maximum nose weight. There's a certain type of driver who sees the ability to reverse a trailer into the tightest possible gap as a test of his manhood, but for everyone else Advanced Tow Assist will remove what is often one of the biggest headaches association with towing. This displays a picture of your trailer in the multimedia screen on the dash; using the rotary Terrain Response dial, you can point to where you want it to end up and the vehicle will take care of the steering itself while you look after the throttle pedal. Should you ask it to do something that would put it into a jack-knife, the system will warn you that you need to try again. And back on the open road, if you let your speed build up and your trailer starts getting a wobble on, Trailer Stability Assist will cut the engine's power and ease on the brakes to bring it back under control. Some of Land Rover's off-road features sound dangerously like gimmicks, but these towing aids sound genuinely useful.
Similarly, while the phrase 'stowage addiction' might on its own be enough to make you buy something else instead, there's no arguing with the amount of options the new Disco provides for stashing your odds and ends. These include twin glove boxes and dash bins, two stowage areas in each door and three in the floor console and even a cubby box for the third row of seats. Land Rover says front passengers now get 65% more stowage space than in the Disco 5; as many as four 12-volt sockets and nine USB plugs are available, the centre armrest can be specified as a fridge-freezer and there's even a return for the legendary curry hook. While the Discovery 3/4 was a world-leader for practicality, it has been criticised for its lack of a sliding second row. This Disco 5 remedies that with 160mm of movement, making the vehicle more configurable than ever, and on all but the cheapest models the third row of seats is equipped with ISOFIX mounts. Land Rover's otherwise comprehensive information on the Discovery 5 doesn't confirm whether both rows of rear seats can be folder 100% in the way that made the previous model so sensationally practical. It does, however, talk at length about the four different ways you have of operating them. Seat folding is now done by electric motors, with commands coming from switches in the boot area or on the C-pillars. Additionally, you can operate them from the touch screen on the dash – or remotely via an app on your phone. While a recent demo video of Bear Grylls doing this while in freefall on a parachute jump was met by predictable hoots of derision, however much you like your Landies old-school it's easy to see how this could be useful when getting ready to carry a large load to your vehicle. This is especially the case, however, as the second and third rows take 15 and 12 seconds respectively to rise or fall through their full range of movement. Not what you want to be waiting for while standing in the rain while the guy in a Disco 3 next to you has already pulled a couple of levers and done it all by hand. He won't, however, be able to fit a washing machine in the space left with just the third row dropped.
The Disco 5 has 1137 litres of luggage space when configured like this – and a massive 2406 with both rows down. In addition, the rear aperture is 1150mm wide and 854mm high – and the one-piece top-hinged tailgate provides greater protection from the rain than the split design on the previous model. Land Rover has, however, taken on board the fact that the old Disco's lower tailgate was often used as a seat, for example while changing your boots. So the new model features a Powered Inner Tailgate, which slides out to provide a seat with a 300kg capacity. This can also help with loading – or, if the vehicle is already carrying cargo, it will stay in position to prevent it from sliding out when the tailgate is opened. Again, more than a gimmick – even if Land Rover's description of it as 'the ultimate 21st Century solution for modern families' has more than a whiff of the first-world problems to it. 
As always, many of the Discovery 5's most attention-grabbing features will be available only as options or on higher-spec models. Even the entry-level S is well equipped, however, with air suspension, Terrain Response, dual-zone climate and 19" alloys. Move up to SE and you gain leather, sat-nav and a premium stereo, while HSE adds LED headlamps, 20" rims, a glass roof, posher leather and upgraded nav and audio systems. HSE Luxury adds more a sunroof, leather, 21" wheels and rear-seat entertainment, as well as 'a host of advanced convenience and safety features.' If you simply can't wait, the First Edition model will throw in 22" alloys, privacy glass, enhanced leather and a host of other options. Don't bank on being able to get one, though – because only 600 are being built, and Land Rover says its dealers have already been reporting very strong interest ahead of the Discovery 5's unveiling. Whatever your next course of action might be, the Discovery 5 is set to start appearing on Britain's roads next spring. 'Land Rover's design and engineering teams have revolutionised the Discovery DNA to create a highly desirable, extremely versatile and hugely capable premium SUV,' said the company's design boss Gerry McGovern.
'We truly believe the result is a radical departure in design that will introduce the Discovery family to a new, wider customer base.' Whether it will also remain the off-road hero of old, time will tell.
Share this article