CROWDFUNDING BID TO FUND REPAIRS ON DOCTORS GATE LANE
Originally Published: January 2017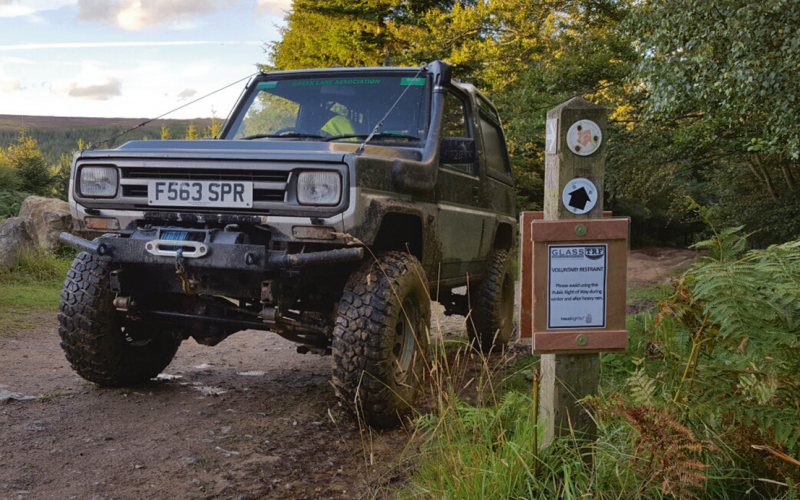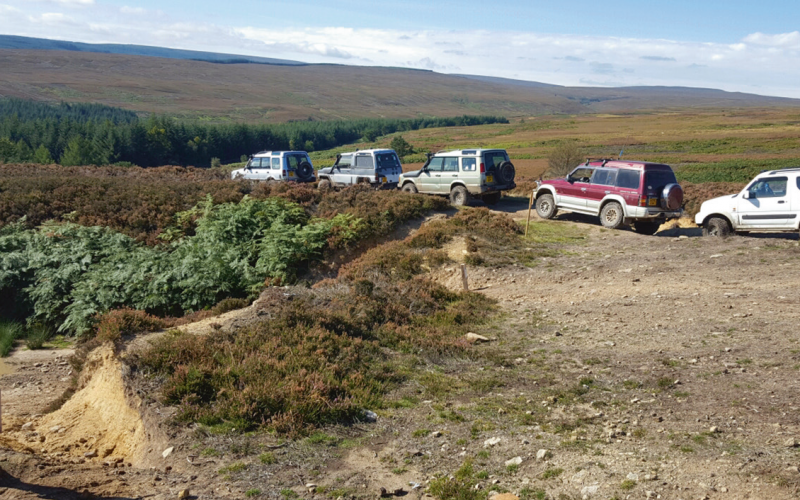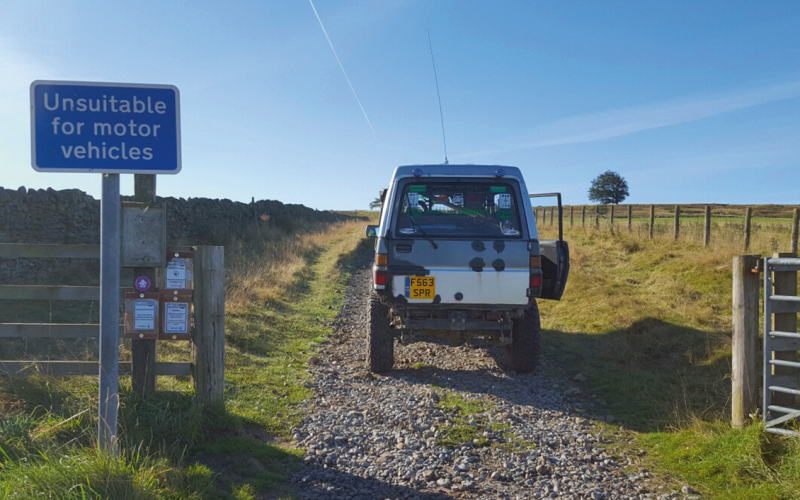 <
>
GREEN LANE USERS have been given the opportunity to help save one of Britain's bestloved and most beautiful lanes, after a crowdfunding initiative was launched by a local GLASS rep.

Andy Hutchfield, who represents the association in County Durham, has set up a Just Giving page with the aim of raising £1500 towards the cost of repairs to Doctors Gate, an unsurfaced highway through Hamsterley Forest west of Bishops Auckland.

Stretching for three and a half miles through the forest and over moors to the north, the lane is largely well surfaced but has in a few areas started to fall out of repair. Durham County Council recently closed Hexham Lane to motor vehicles in similar circumstances, and users are concerned that it might take a similar approach here.

The crowdfunding initiative is part of a joint venture with the council as well as the Forestry Commission, Natural England and Northumberland TRF. The overall aim is to raise £10,000 to allow essential repairs to be carried out, thus safeguarding the lane's future.

'Over the last 12 months I've been working with Bollihope Estate, installing signage and carrying out general repairs on this magnificent unclassified county road,' says Andy on his Just Giving page. 'Due to the lack of government funding and maintenance from Durham County Council, it now needs some resurfacing and drainage work.

'We're looking at partly funding its repair. The work is scheduled to be completed in the spring or summer of 2017 if everything goes to plan. We need the support of all 4x4 and quad owners so that we can stop it from becoming another Hexham Lane.'

The announcement online of a crowdfunding initiative drew criticism from some quarters, notably those who believe that GLASS should fund such repairs directly from its fighting fund. The organisation's position is that this is intended for fighting court cases, and other projects which may have national-level significance, arguing that the entire fund would be used up on just five such repair jobs.

The repairs required on Doctors Gate are entirely separate to damage caused recently in Hamsterley Forest by vandals who broke in at night to run rampage in 4x4s. Further to this, Andy contacted the Forestry Commission to offer whatever help GLASS and its members may be able to provide; the association will in this respect be working with the TRF, Durham Council and Durham Constabulary. GLASS is also providing wildlife cameras for use in covert surveillance in a bid to provide evidence against such criminals, and to try and help stamp out off-piste driving close to the right of way – which has been in evidence on Doctors Gate.

At the time of writing, the crowdfunding initiative has raised £1085. Every donation, however small, will help keep Doctors Gate open – to play your part, go to www.justgiving.com and enter 'hutchfield' in the search box.
Share this article