Centurion celebrates Isuzu's 100th anniversary
Originally Published: July 2016
Words: Alan Kidd
Pictures: Isuzu Press Office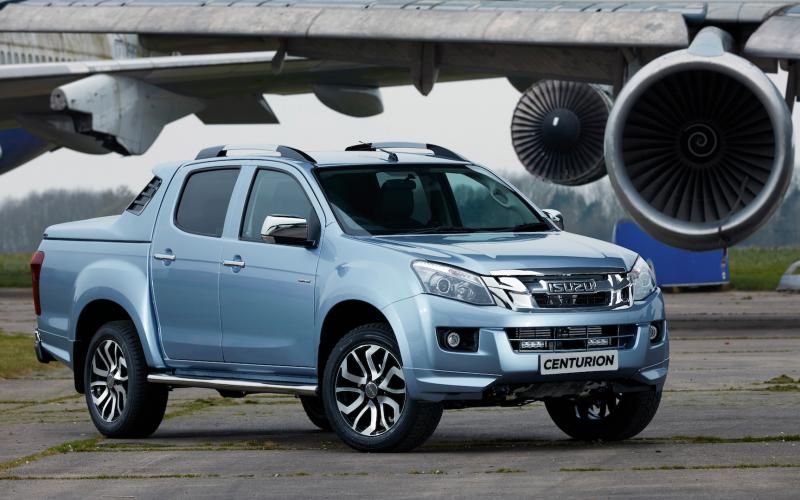 <
>
As well as the AT35, Isuzu has also introduced the Centurion - a limited-edition D-Max created to celebrate the manufacturer's 100th anniversary. This is intended as a range-topping lifestyle model - with the accent very much on high-tech luxuries and exterior looks rather than enhancing the truck's already prodigious off-road ability.
Isuzu says the vehicle comes with £11,000's worth of accessories as standard. These include an auto box, 19" alloys, an Alpine touch-screen infotainment system including a rear-seat DVD theatre, unique Fjord Blue paint, special leather seat trims, a styled tonneau cover and various exterior adornments including, rather oddly on a pick-up, front and rear spoilers.
The Centurion is only available in double-cab auto form. Each model in the limited run of 100 examples has a plaque carrying its own individual number; the price, not including VAT, is £30,999.
Share this article