Pro-Trac Bushes Made For Off-Road Use
Originally Published: September 2014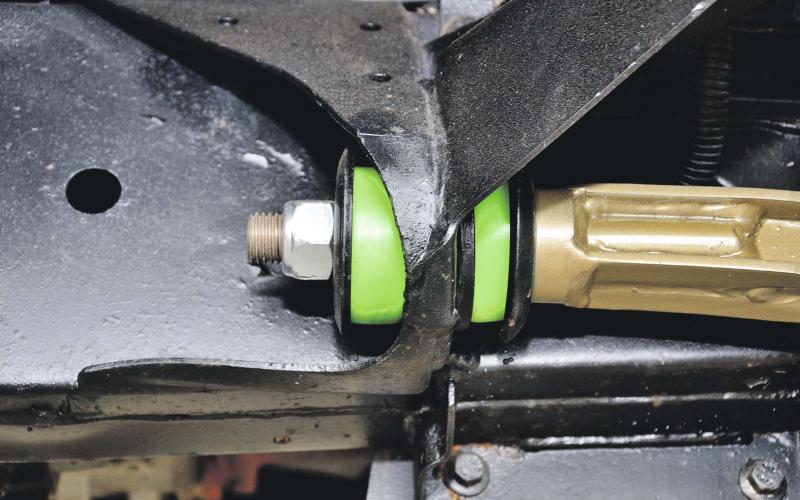 <
>
If you want more flex and a softer ride, you may well be interested in the latest Pro Trac Hi-Flex Polyurethane Kit from MM4x4.
This compound of super-soft polyurethane bushes is designed for off-road use and competition events. If used on-road, you will experience a particularly soft ride. However, away from the tarmac the benefit of the kit is that it will give you improved suspension flex and greater axle articulation.
MM4x4 says general ride quality should become smoother with the bushes fitted, and that they will provide further mount protection for your vehicle's shock absorbers.
This latest bush kit is designed with durability in mind. It is resistant to petrol, oil and grease, and MM4x4 says that it will not perish or crumble.
Made in the UK, the Polyurethane Kit is finished in an eye-catching day-glo green. It's available for the Defender, Discovery 1 and Range Rover Classic, priced at £90 including VAT. MM4x4 is at www.mm-4x4.com.
POLYURETHANE BUSHES, LAND ROVER DEFENDER, LAND ROVER DISCOVERY, RANGE ROVER CLASSIC, MM4X4
Share this article