MM4x4 Puts New Rack On Defender
Originally Published: June 2014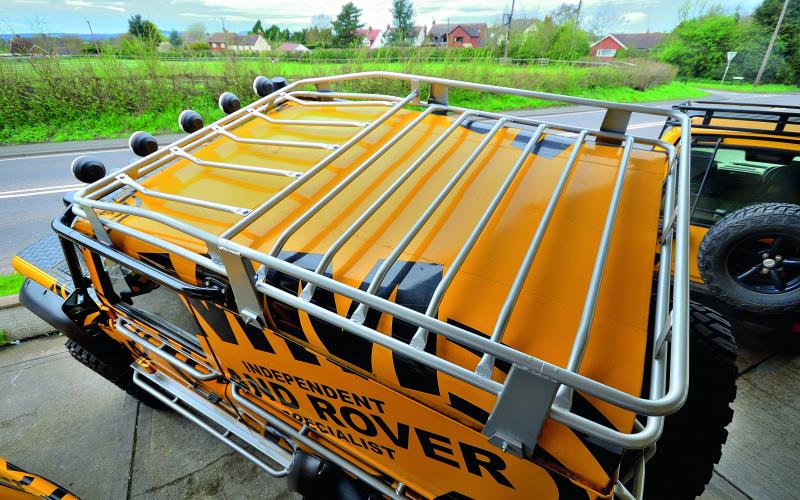 <
>
If you have a hankering for a new rack in your life, MM4x4 would very much like to satisfy your every need. Available for the Defender 90, its new Expedition Roof Rack sits on heavy-duty legs to make sure you don't end up with a large, expensive tent sledging down the front of your windscreen first time you get on the anchors.
The rack's steel tube construction will stand up against everyday knocks and bumps, which is a pretty important consideration on a 4x4, and there are removable bars in the front section to allow it to be used on versions of the Defender with a sunroof fitted. It's the perfect home for spotlights, of course, and as well as the steel option in our picture it's also available in a black powder-coated finish.
The rack costs £396 including VAT, and you'll find out more by paying a visit to www.mm-4x4.com.
LAND ROVER DEFENDER, MM4X4, ROOF RACKS
Share this article