Bearmach adds Lightweight Roof Racks to fit all Discoverys and Defenders
Originally Published: January 2017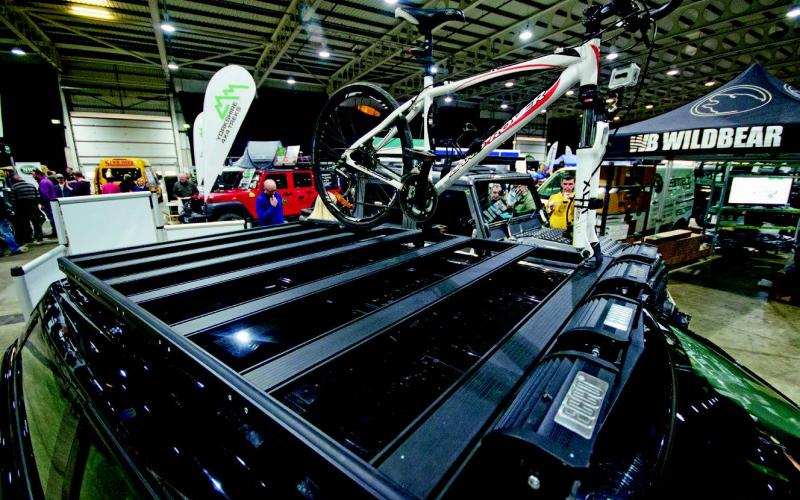 <
>
Bearmach is well-known for its vast array of Land Rover parts and accessories, but the company has now weighed into the roof rack industry with its all-new aluminium Landy-topping units.
Over the last year or so, Bearmach has invested into developing stacks of new products and these roof racks were launched at the Great British Land Rover Show in April.
They're delivered as a flat-pack item and designed to be easy to assemble – Bearmach claims they can be put together in about 60 minutes. If you're looking to pack up and head off to another climate but you don't need the full it-weighs-a-ton sort of job, this would be a great companion.
The racks are all manufactured right here in the UK and will keep weight to a minimum with their aluminium construction. They come with an anodised silver or black finish, too, for extra durability.  They are available for the Defender 90 and 110 as well as the Discovery 1, 2, 3 and 4, with RRPs starting from £649. You can get a fresh-looking rack for a Range Rover Evoque, too, should that be your Land Rover of choice.
One of the neat features about the racks is that they come with horizontal slats, making for easy removal when you wish to call upon your, possibly intact, sunroof.  All roof racks come with the relevant brackets and fixings. And it's worth keeping an eye out on all of Bearmach's
constantly expanding roof rack accessories, with the list already including a bottle opener, a twin power outlet kit and a selection of eyebolts.
They might not be made of steel, but considering their bargainous price tags these could be a bit of a steal. It's at www.bearmach.com.
Share this article