Like A Small Landy...
Originally Published: October 2013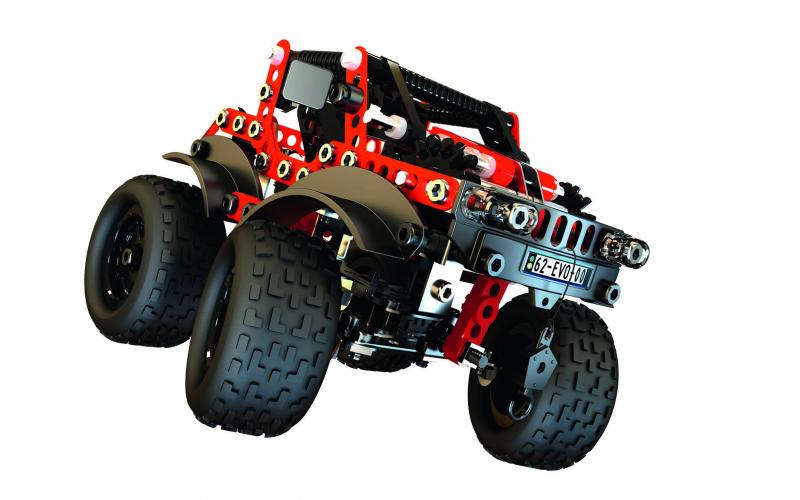 <
>
You know that thing they say about old Land Rovers being like 'a giant Meccano kit?' Well, now there's a proper Meccano 4x4 for you to compare it to.
Called the Evolution 4x4 SUV, this even looks like a Land Rover. Well, if you half close your eyes. And try to ignore the Hummer-style front grille.
Most of us have seen Meccano used to make extraordinary things, but the 4x4 stops short of actually having four-wheel drive. It does have steering, however, which is activated by a crank and gears – as well as a front winch, complete with a jib the likes of which is rarely seen at even the toughest challenge events.
Just like a real Land Rover, you can configure your 4x4 as a truck or station wagon. Slightly less like a real Land Rover, the number of parts in the box is around 310. And not like a real Land Rover at all, it comes complete with stickers, tools and building instructions.
It doesn't cost thirty grand either, though. In fact, it'll set you back a mere £34.99, though obviously you do have to build it yourself. Meccano says it's suitable for ages 8 and over; those similarities to a real Land Rover just keep on coming…
Share this article