Landy Lovers Bear All
Originally Published: February 2013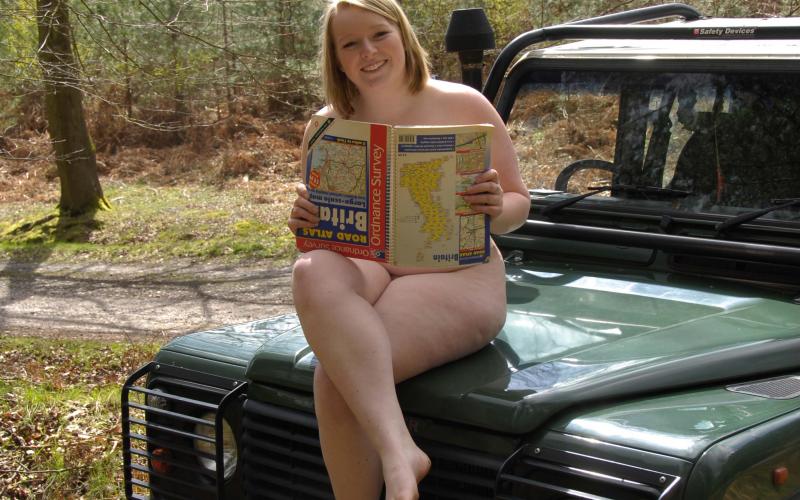 <
>
Good grief, what's going on here? The Series 3 and 90-110 Owners' Club isn't the first 4x4 club to have the idea of doing its own version of the Calendar Girls thing. But with the legend that is Frank King behind the project, we don't mind betting that this one's going to appear on more kitchen walls than any other.
According to Frank, it all started as a 'mad idea' at a show last year' when everybody had a few drinks inside them. He says he was amazed by how up for it his models were, and boys and girls alike came forward to pose at the club's national and in 'the quieter bits of Cannock Chase.'
Talking of bits, all such things are kept hidden away, so no need to be alarmed: this is a comedy product, not a grotty one. There's a 50:50 mix of guys and gals, too, though the good news is that you can flip the photos separately to the months, should anyone take your fancy. Such as Katie, for example, seen here hidden (to some extent) behind a road atlas which she insisted on holding upside-down. 'Because I'm blonde,' she explained.
With 2013 now upon us, the club has reduced its prices for the calendar slightly. Not that that should be what convinces you. This should, though: all the profits are going to Macmillan Nurses. Get yourself to www.thelandroverclub.co.uk and order yours right now.
SERIES 3 & 90-110 OWNERS' CLUB, CALENDAR, NOVELTY, CHARITY, LAND ROVER
Share this article