Foundry 4x4 Introduces X-Brake For Second Generation Range Rover
Originally Published: July 2016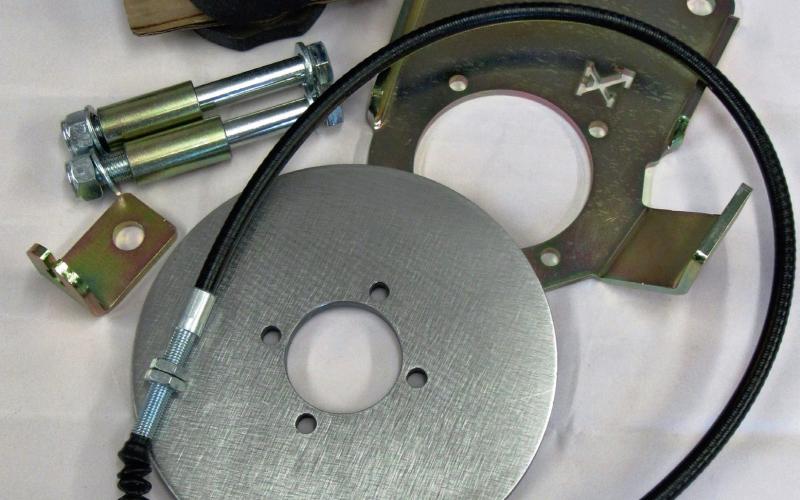 <
>
THE RISE OF THE P38A RANGE ROVER is a noted phenomenon in the off-road side of the Land Rover scene at the moment. The last Rangey with proper axles is dirt cheap to buy – especially when compared to the increasingly ludicrous prices 90s and 110s have been making since Land Rover announced it was going to stop making them. And though it can be horrendously expensive to fix when it goes wrong (or 'all the time' to use another phrase for it), it's capable of being modified into an extremely capable machine – and one which, again unlike a Defender, stands a fighting chance of making it past the first couple of nights on your driveway without someone stealing it. 
So anyway, the rise of the Mk2 Rangey is reflected in the ever-increasing amount of kit available for modding it. The latest being a new version of Foundry 4x4's famous X-Brake.
This has been around for a long time now, and it's been a massive hit with Land Rover drivers. For all their many strengths, after all, Defenders of a certain age aren't exactly noted for their handbrakes – but by replacing the hopeless old drum with a high-quality, adjustable disc, the X-Eng original has transformed many a 90 and 110 into things whose wheels only turn when you want them to.
 And now you can say the same about the P38. A very welcome addition to the range of kit available for making a proper off-roader of it, the P38 X-Brake costs £275 including the VAT and is available from Foundry 4x4 – you'll find them at www.foundry4x4.co.uk.
Share this article