Wilderness Shines Out With LED Orb
Originally Published: May 2014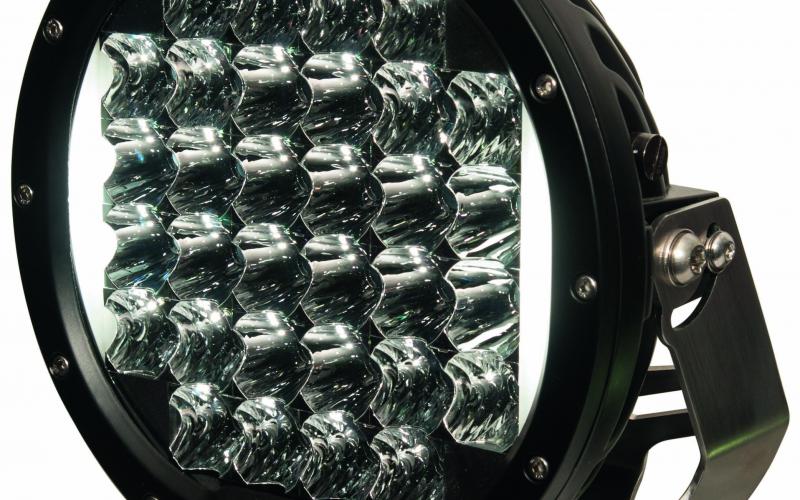 <
>
Let's shed some light on the situation, shall we? That's what Wilderness Lighting is intending to do, anyway.
This new Orb spotlight uses 3 x 32 Watt Oslon white LED chips to flood the area with bright light so you can see clearly what you're dealing with, whether that be an obstacle in the road ahead or just assessing if your steak needs another minute or two on the camping stove.
Either way, a choice of three different beam patterns should come in useful, with flood, spot and combi settings allowing you to decide how far or close you need to direct the beam. The flood beam is good for an estimated 1000 metres, while the spot setting will further the range to around 1500. So that's the thick end of a mile, then.
It's not an official claim the manufacturer is making, so we're not going to go into any details on this one. But we've spoken to insiders who've seen the units keep on working through a remarkable series of what could best be describes as 'attempted destruction tests.' Tough? We think you can expect it to be, yes.
The Wilderness Orb has a total diameter of 8.5 inches, while the lens itself measures 7 inches.
The light can be used on a 9-36 volt power range, with a 12v power source usually producing 8800LM at 7.8 Amps. Owners of vehicles with multiple batteries, we know what you're thinking.
We also know something else you're thinking, too. The Orb can't tell you what the future holds, but it does come with a 3-year warranty and… here it comes… they're priced at £300 each. Definitely one from the 'you get what you pay for' end of the scale, then, but if you know the value of these things the price won't scare you. For more info, head for www.wildernesslighting.co.uk.
LED LIGHTS, SPOTLIGHTS, WILDERNESS LIGHTING
Share this article