Grille Kits For LED Fitting On Standard 4x4s
Originally Published: August 2014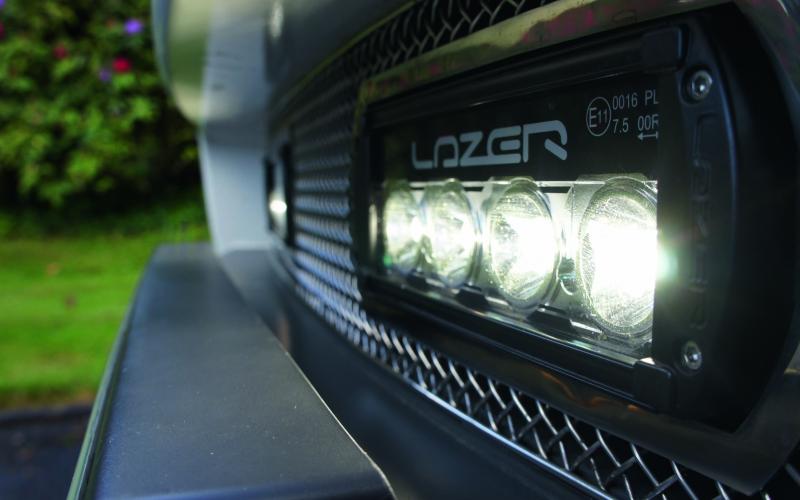 <
>
Lazer Lamps has teamed up with Zunsport, the UK-based manufacturer of premium quality stainless steel mesh grilles, to reveal its new Integrated Grille Kits.
These allow for extra levels of high beam illumination and the seamless mounting of Lazer's LED lights. Your vehicle comes out looking smarter – and it also gains increased radiator and engine protection.
Each custom-made grille kit includes two powerful Lazer ST4 LED driving lamps, pre-mounted into a stainless steel mesh which replaces the vehicle's original grille. The units are constructed from premium quality 316L stainless steel wire mesh, which can be either electro-polished for a long-lasting bright silver finish or coated in a black polymer, meaning all grilles are chip and corrosion resistant.
The result is attractive additional protection to each vehicle's radiator and engine bay, so loose debris is something you needn't worry about anymore.
Lazer's grille kits come with a three-year warranty, and matching grille parts are available where the vehicle's design allows. The kits are easy to install, with the fitment and wiring taking less than 45 minutes to complete, and fitting instructions are supplied with to make sure you don't go wrong.
Further models will be included to the line-up in the coming months, and special vehicle kits can be produced upon request. As for prices, the Defender kit you see pictured here would set you back £740 including VAT – reassuringly expensive, to coin a phrase. You'll learn more at www.lazerlamps.com.
LAZER LAMPS, ZUNSPORT, GRILLE KITS, LED LIGHTS
Share this article