Defence for Defender
Originally Published: October 2013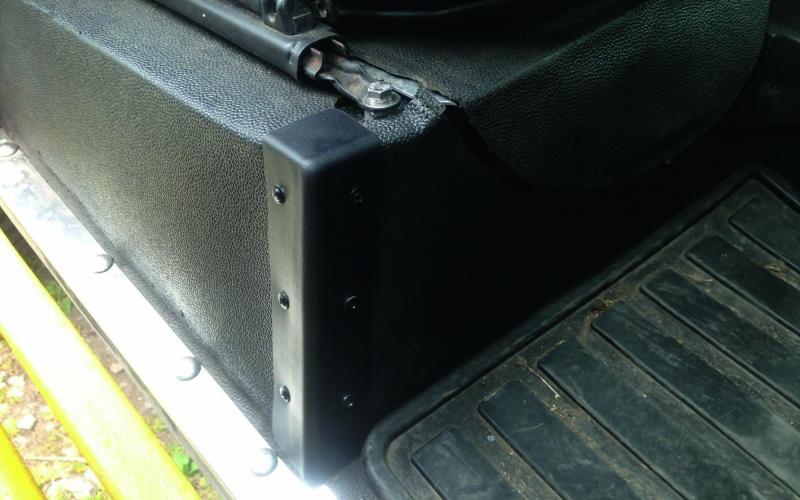 <
>
Some of our favourite aftermarket products for basic Land Rover Defenders are the kind that are designed to protect you from them. Step forward the X-Trouser, for example. But YRM Metal Solutions' latest bit of kit is meant to do the opposite by protecting your truck from you.
Designed for the current Defender, though it'll also work on the Series II and III with a bit of drilling, the new item is YRM's Land Rover Seat Box Corner Protector. The company says that the corners on its own truck were worn through after nine months and only 2000 miles, which is what prompted them to go looking for a solution, and that the fixings supplied in the kit mean all you need to fit it is a drill.
Simple, elegant and useful – all fine things. Cheap, too, which is another one: the price will normally be £12.50 plus VAT, but until 30 September YRM are offering them for £10.42. Best get over to www.yrmlandrover.com pronto, then.
YRM METAL SOLUTIONS, LAND ROVER SERIES II, LAND ROVER SERIES III, BODY PROTECTION, LAND ROVER DEFENDER
Share this article